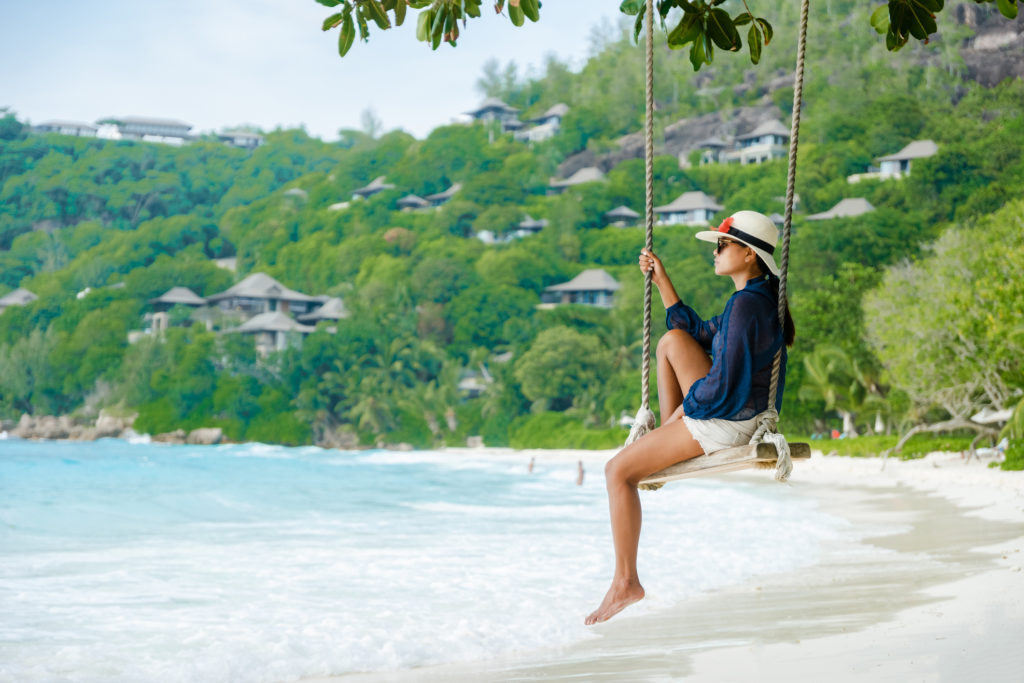 Untamed beauty. Turquoise ocean vistas. Dreamy tropical nights. These phrases only scratch the surface when describing Seychelles, an enchanting archipelago located in the vast canvas of the Indian Ocean. Known for its panoramic postcard-worthy landscapes, rich biodiversity, and sumptuous Creole cuisine, this island paradise captivates all who step ashore.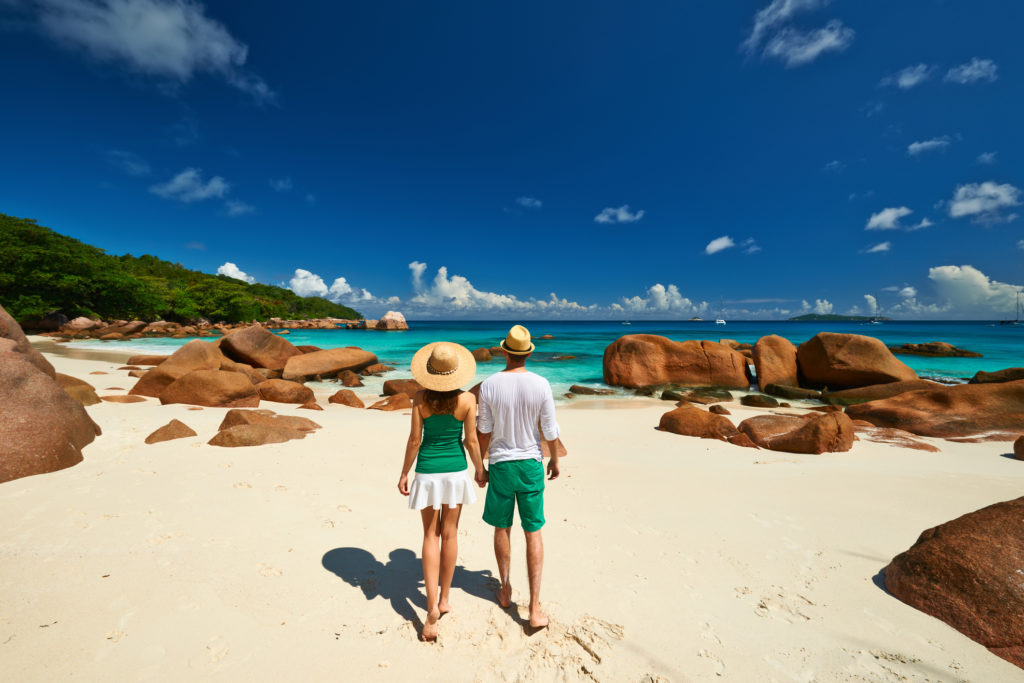 As your aircraft descends, your first sight of Seychelles is an artful splash of emerald, jade, and sapphire hues—akin to a Picasso masterpiece painted by Mother Nature herself. Stretching beneath you, the 115 islands of Seychelles paint a mesmerizing tableau of the shimmering ocean and verdant jungle. Here, Seychelles embodies the very definition of tropical splendour, promising a unique travel experience that awakens the senses and rejuvenates the soul.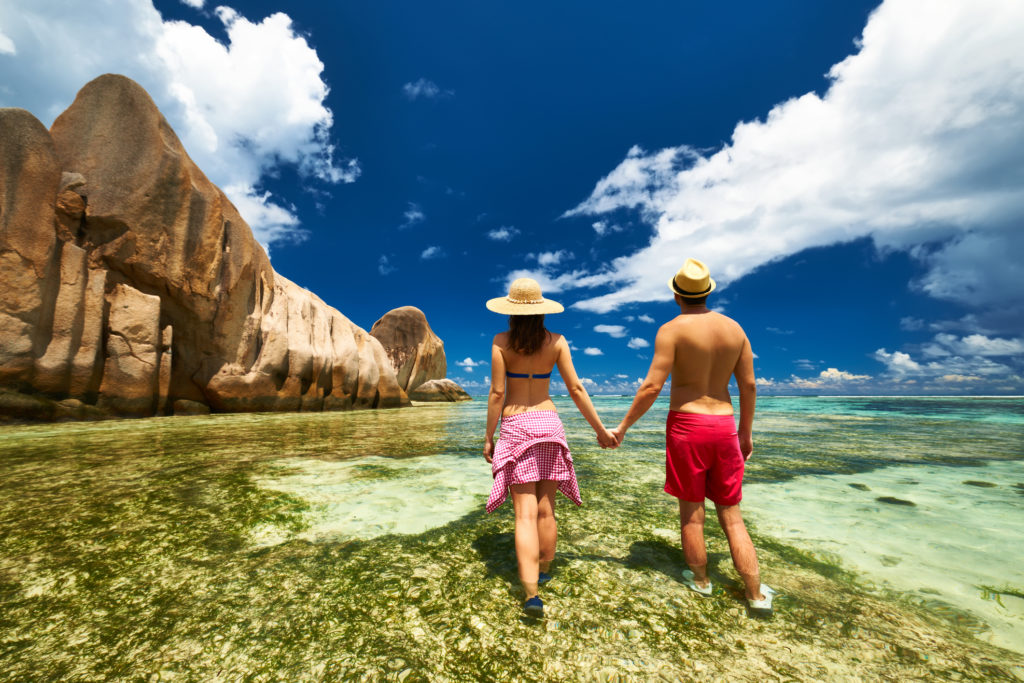 Beachside Bliss
The archipelago's crown jewels are its pristine beaches, specifically on the islands of Mahé, Praslin, and La Digue. Take your sunbathing and sunset-watching to a whole new level at the Anse Source d'Argent in La Digue. Famous for its iconic granite boulders, pink-tinged sands, and waters that transform from translucent to deep blue, it offers the ultimate beach escapade that graces countless travel magazines and social media feeds.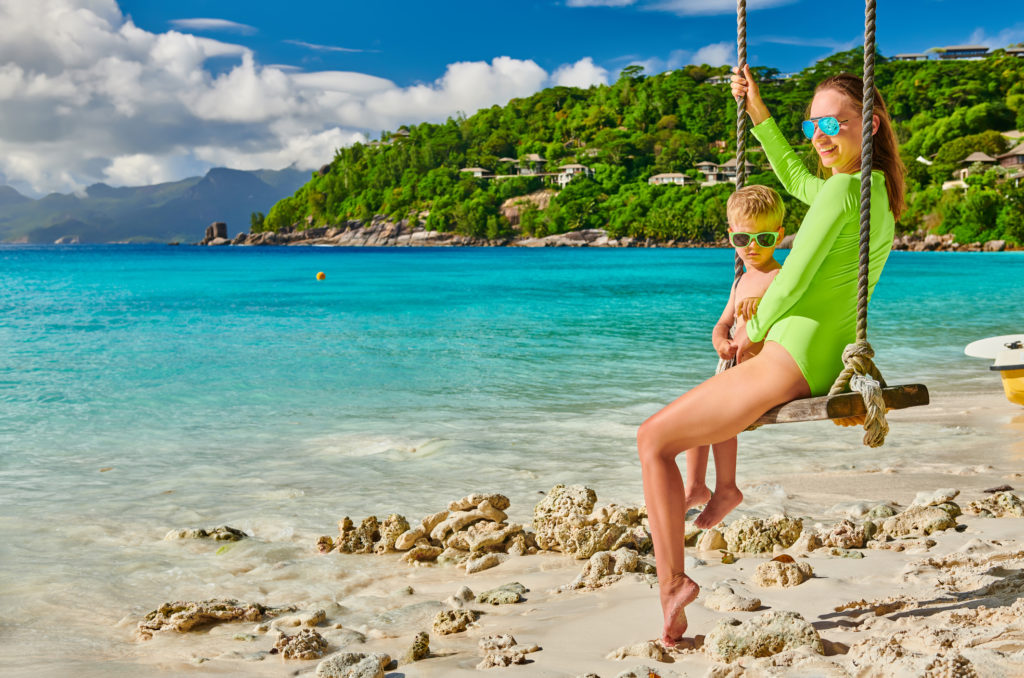 For a more secluded option, Anse Lazio on Praslin is a dream come true. Encircled by lush hills and crystalline waters teeming with fish, this beach offers a serene haven for those seeking solace away from the crowds. The charming thatched-roof bars provide the perfect backdrop to savour a freshly sliced coconut or indulge in a decadent Creole lunch.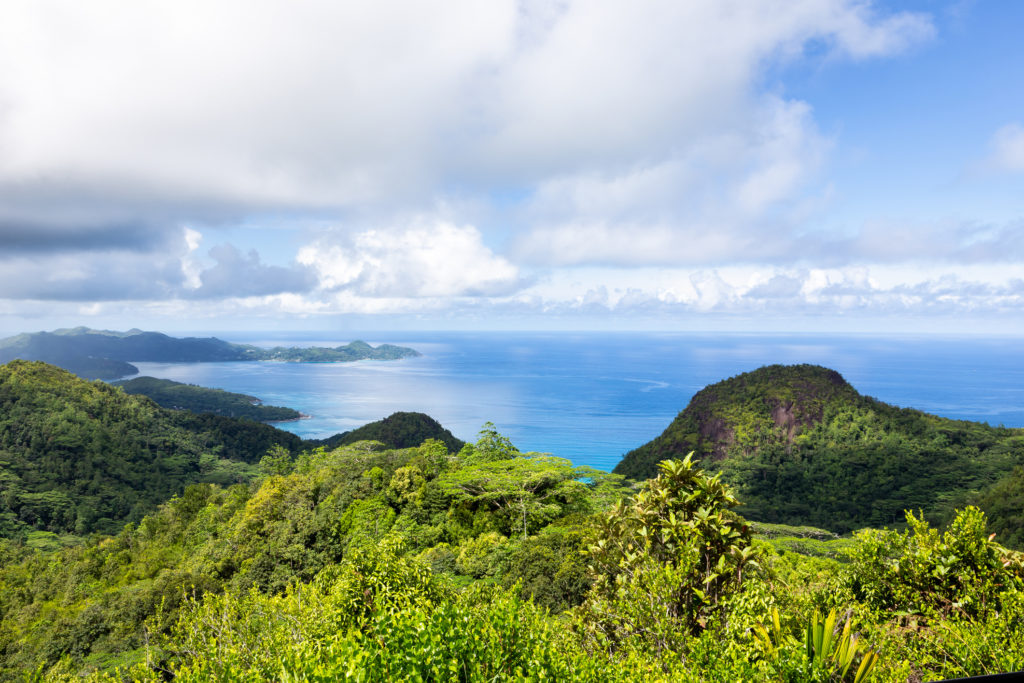 Into the Wild
Away from the beaches, the Seychelles' lush interiors offer a myriad of adventures. Wander into Vallée de Mai Nature Reserve, a UNESCO World Heritage Site on Praslin. A thriving relic of the Earth's primitive past, it is home to the endemic Coco-de-Mer palm, boasting the largest seeds in the plant kingdom. While meandering through its verdant paths, keep an eye out for the Seychelles Black Parrot, another endemic species that imbues the air with its unique squawks and whistles.
On Mahé, the Morne Seychellois National Park, the archipelago's largest national park, offers invigorating hikes with breathtaking panoramas. Trek through the misty forests, past cascading waterfalls, and reach the park's zenith, the Morne Seychellois, rewarding you with a panoramic view of the islands spread out below like glittering gems on a velvet cloth.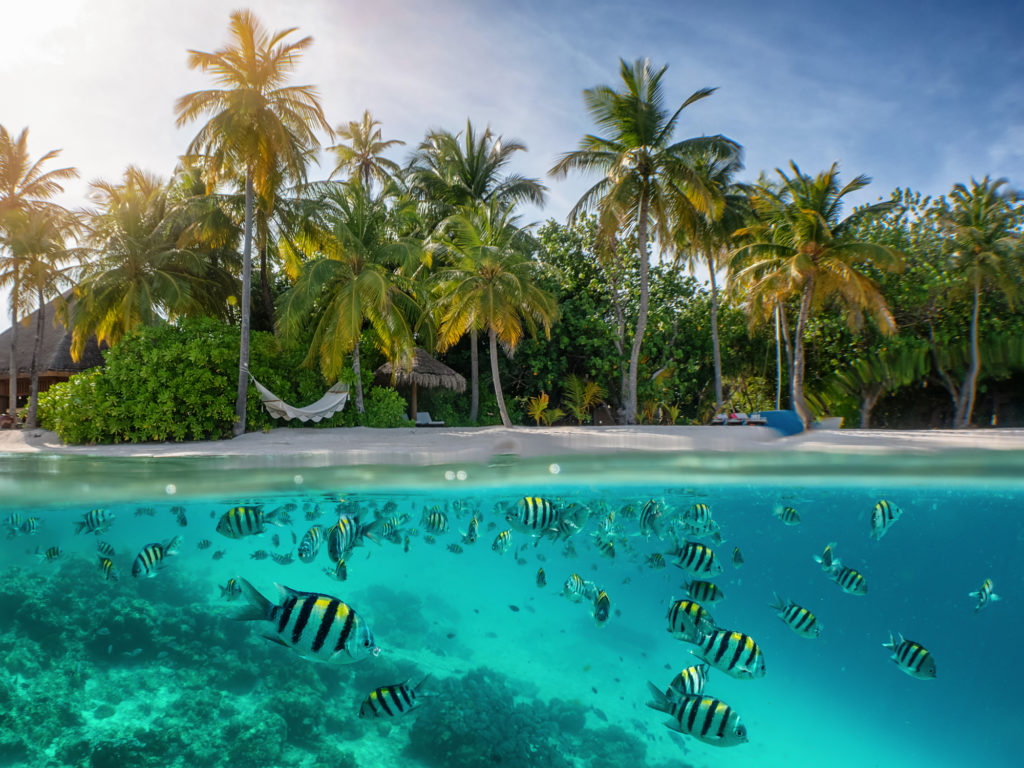 Subaquatic Symphony
The Seychelles is also an underwater utopia for marine enthusiasts. The warm azure waters hold a vibrant realm that houses a wide array of marine life—from coral reefs teeming with vividly coloured tropical fish to elusive sea turtles and playful dolphins. Dive into the sites around the islands, like Sainte Anne Marine National Park or the reefs of Aldabra, the world's second-largest coral atoll, to experience a fascinating encounter with this subaquatic symphony.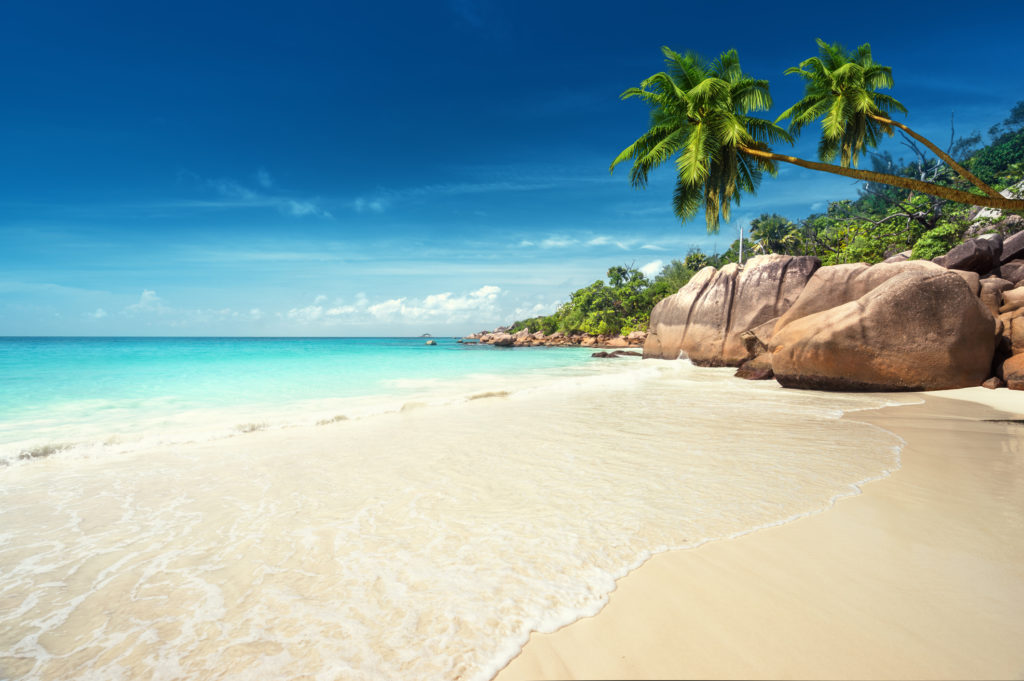 Culinary Delights
A journey to the Seychelles isn't complete without delving into its culinary heritage. Creole cuisine, with its robust flavours and aromatic spices, reflects the island's diverse cultural influences. Try the Grilled Octopus or the Red Snapper Creole, drizzled with a tangy, tamarind-based sauce and served with a side of breadfruit chips. For dessert, relish in a bowl of
"ladob"—a dessert made from either sweet potatoes or ripe plantain boiled with coconut milk, sugar, and nutmeg. The taste is a delightful surprise that marries the ingredients' natural sweetness with the coconut's richness. Don't forget to pair these delicacies with a chilled SeyBrew, the local lager, or a glass of Takamaka rum, distilled right in the heart of Mahé.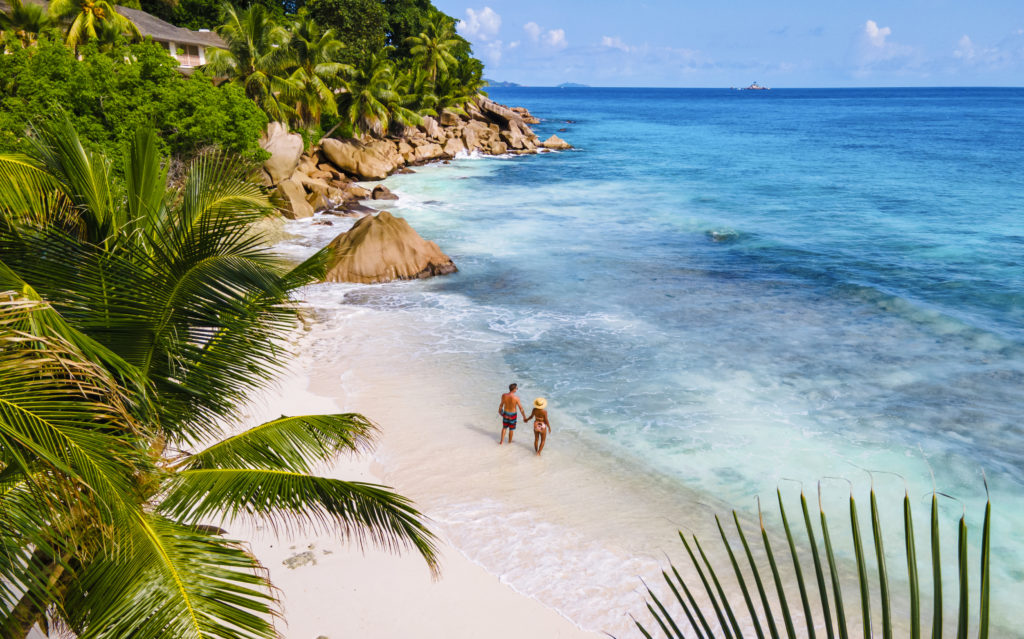 Immerse in the Culture
Beyond its natural allure, Seychelles holds a vibrant tapestry of cultures—African, European, and Asian influences merge to create a unique Creole culture. In the capital city, Victoria, visit the Sir Selwyn Clarke Market. Here, you can haggle over vibrant batik prints, local spices, and unique handicrafts or observe the locals going about their daily routines.
Time your visit to coincide with the vibrant Festival Kreol in October, a week-long celebration of Creole heritage and traditions. Watch the islands burst into life with colourful street parades, traditional music, dance performances, and a smorgasbord of food stalls showcasing the best of Creole cuisine.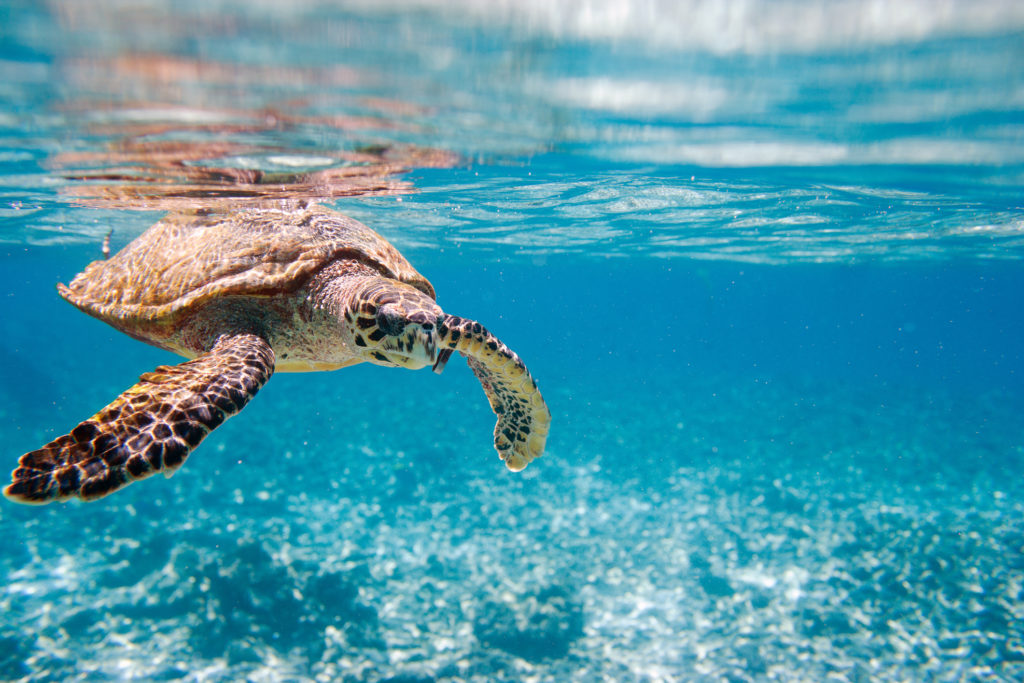 Sustainable Travel
A unique aspect that sets Seychelles apart is its commitment to conservation and sustainable tourism. With over 50% of its total land area declared as nature reserves and national parks, it's a pioneer in preserving the ecosystem while providing authentic and responsible travel experiences.
Many hotels and resorts align with this philosophy. From eco-friendly design to local community involvement and support for marine conservation, your stay in Seychelles can be more than just a vacation—it's an opportunity to contribute to preserving this paradise for future generations.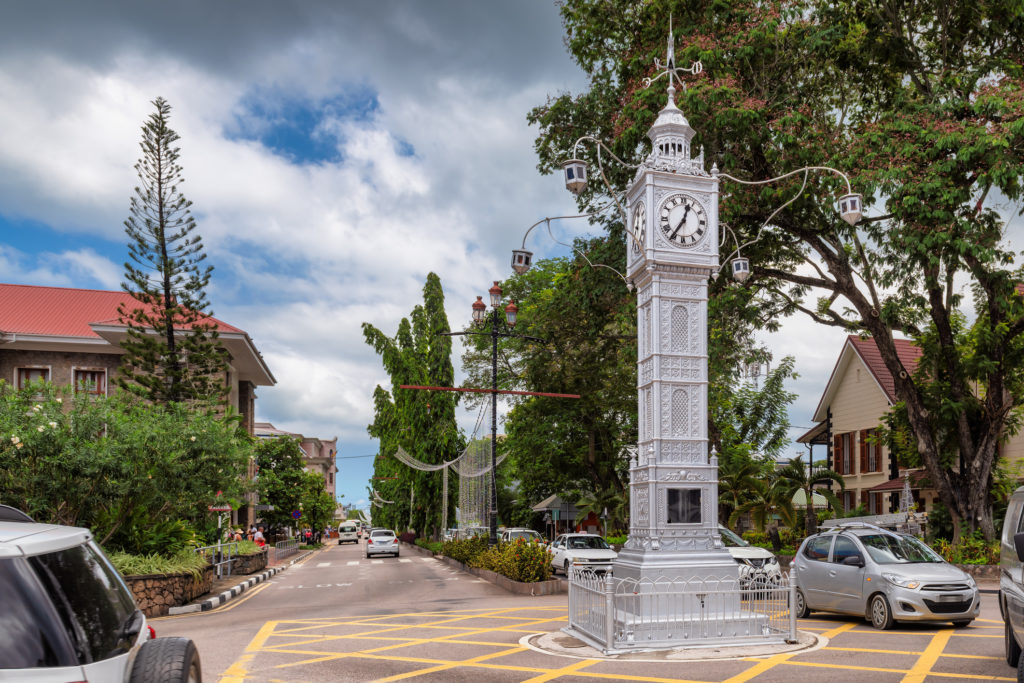 Seychelles – More than an Archipelago
The Seychelles archipelago is more than just a collection of islands; it's an exotic canvas where natural beauty, vibrant culture, delectable cuisine, and a deep-seated respect for the environment coalesce to create an exceptional travel experience. It transcends the traditional concept of a beach holiday and offers an alluring escape where you can truly embrace the art of island living.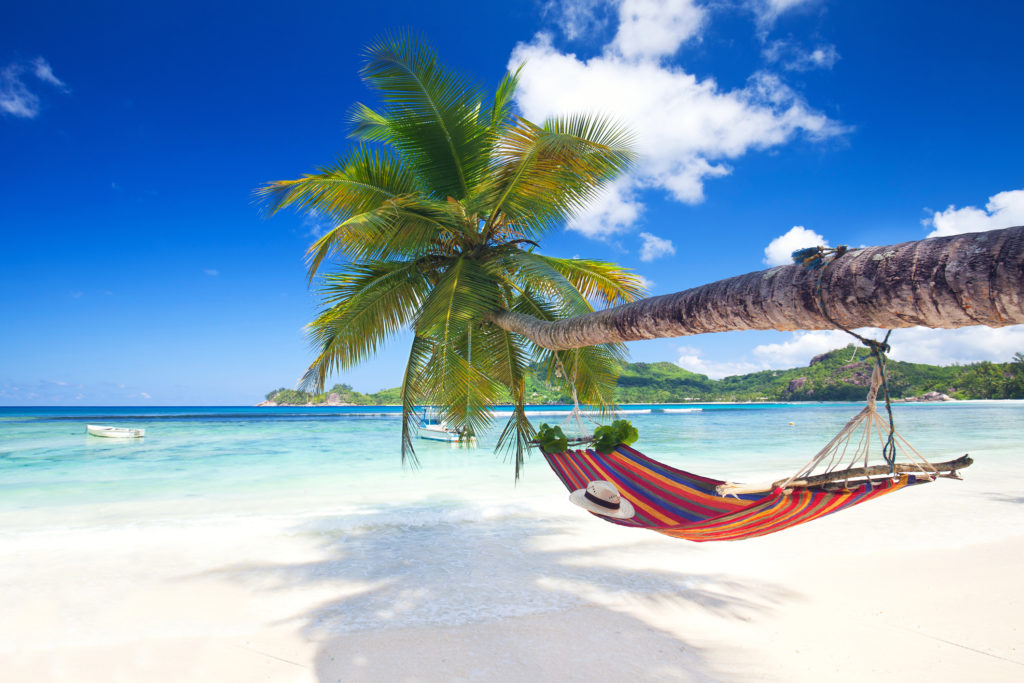 So, dust off your flip flops, pack your adventure spirit and an appetite for cultural and culinary exploration, and step onto the sun-kissed shores of Seychelles. Your aquamarine Eden awaits, ready to enchant and beguile you with its tropical serenade.