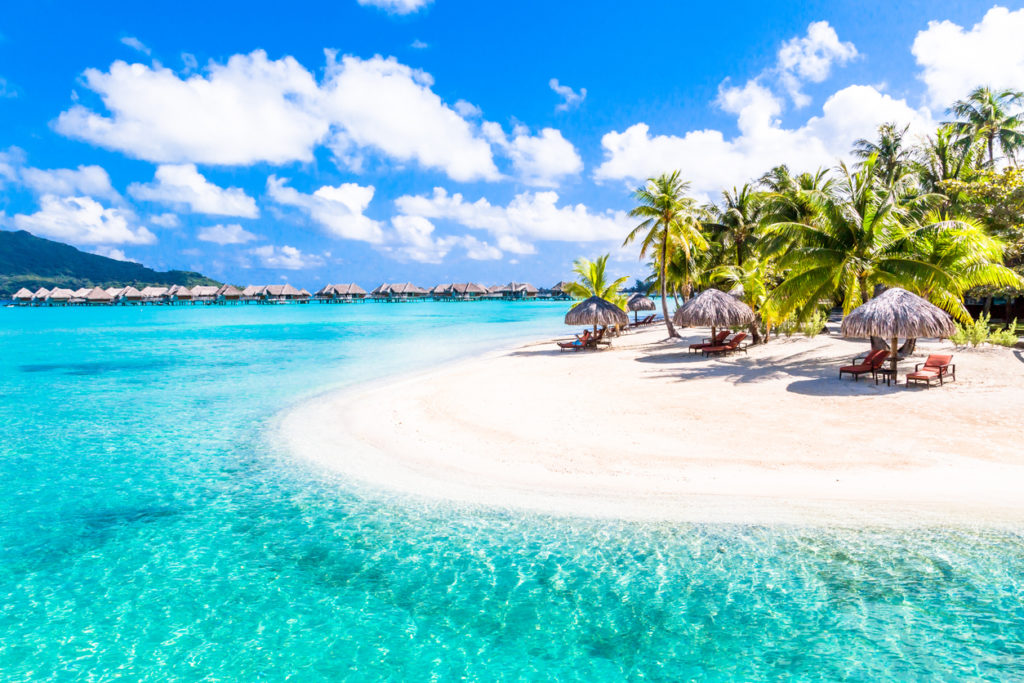 The mesmerising island of Bora Bora lies in the depths of the Pacific Ocean, caressed by cerulean waves and encircled by vibrant, teeming reefs. This majestic gem, part of the Society Islands of French Polynesia, is a dream destination that promises an exceptional blend of natural beauty, relaxation, and unforgettable adventure. Escape from the humdrum routine of daily life and get ready to be entranced by Bora Bora's magic. Here's a delightful peek into the quintessential beach vacation that awaits in this paradise.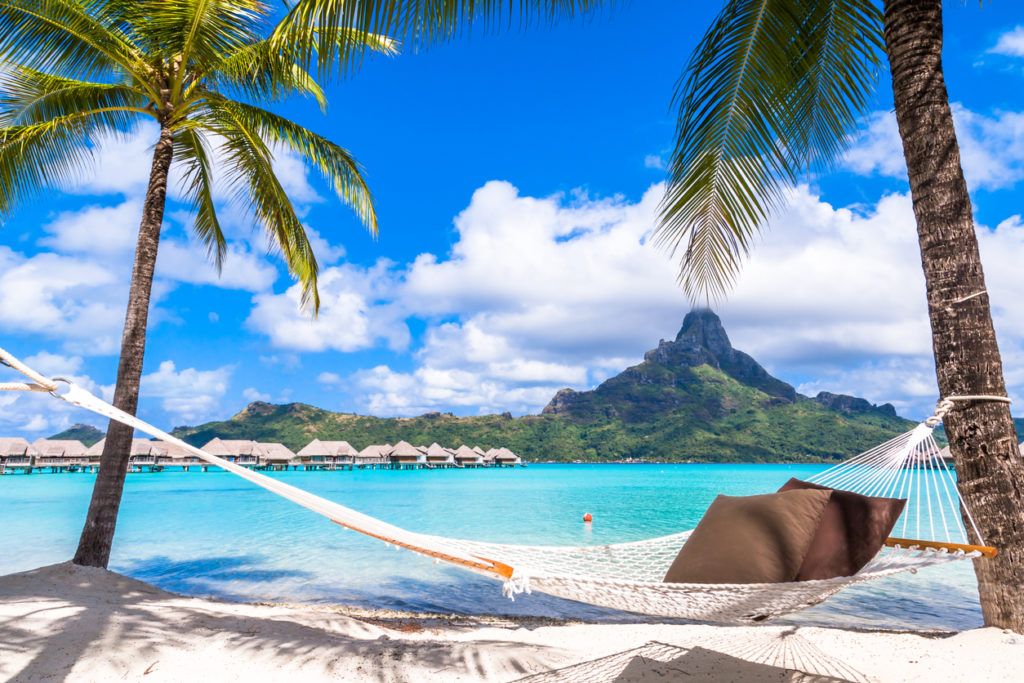 Serenity in the Sapphire Sea
Bora Bora's primary allure lies in its aquamarine-hued lagoon, a shimmering expanse so radiant that it appears to be borrowed straight from an artist's palette. Wrapped around the lagoon are powder-white beaches that contrast exquisitely with the azure waters, creating a mesmerizing spectacle. Among these, Matira Beach is the island's crown jewel. It's a perfect spot for sunbathing, swimming, and picnicking, with local eateries serving tantalizing Polynesian delicacies nearby.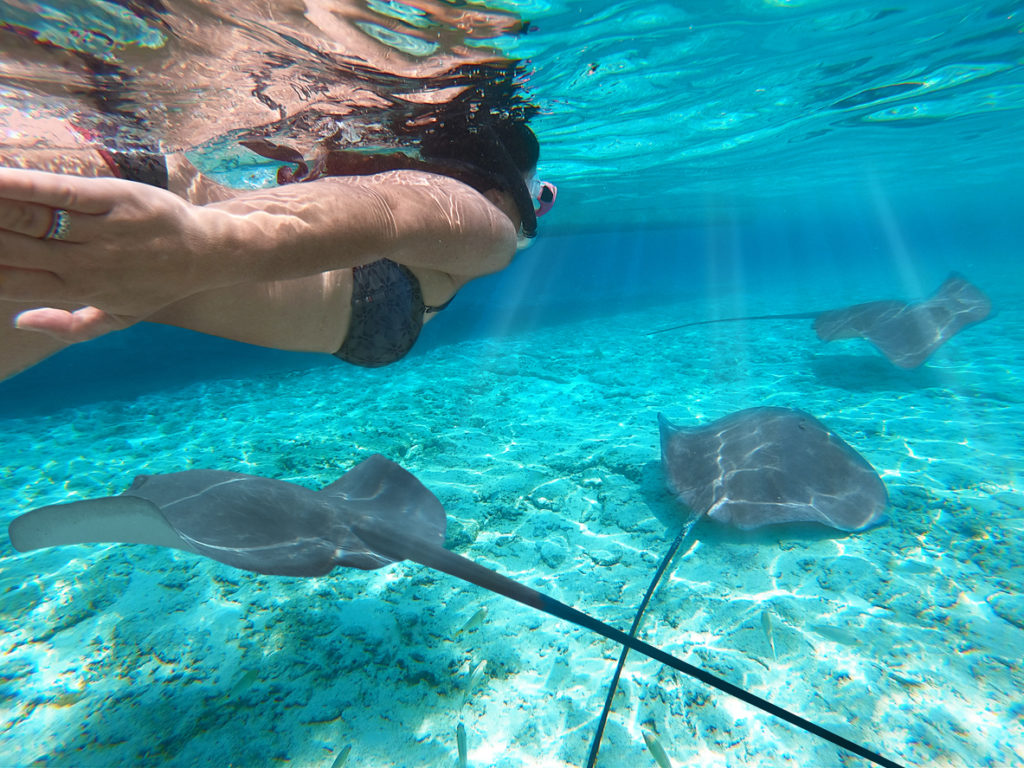 Unparalleled Underwater Adventure
For the adventurous souls, the lagoon offers some of the world's most captivating snorkelling and scuba diving experiences. Encounter the vibrant marine life, including manta rays, turtles, and over 500 species of enchanting fish. The Coral Gardens and the Aquarium are top spots for snorkelling, while Tapu, a popular dive site, is home to Lemon sharks. Imagine the thrill of swimming alongside these awe-inspiring creatures in their natural habitat!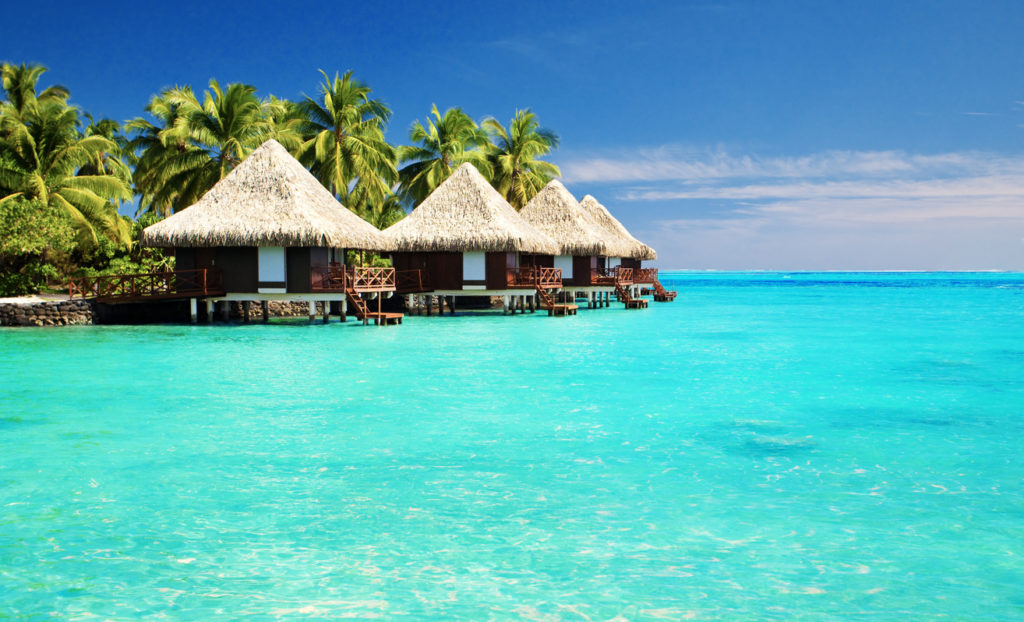 Living Over the Lagoon
Bora Bora is famous for its iconic overwater bungalows – the epitome of luxury and seclusion. This unique accommodation offers unhindered views of the breathtaking lagoon and the majestic Mount Otemanu, the island's highest point. You can dip your feet in the cool water from your private deck or plunge straight into the lagoon from your room. As the night falls, the mesmerizing Polynesian sky studded with stars makes for an enchanting view.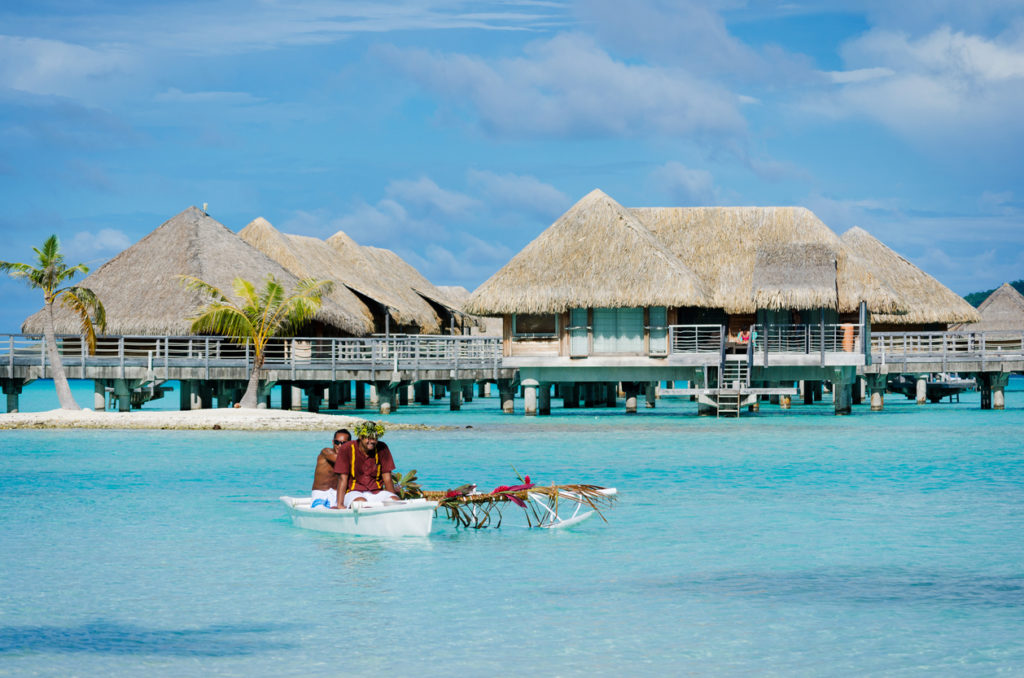 Unforgettable Island Exploration
A beach vacation in Bora Bora isn't complete without exploring the lush landscapes. Take a guided tour on a 4×4, venture into the verdant valleys, and visit the remnants of ancient temples known as 'marae.' Hiking enthusiasts can conquer Mount Otemanu's trails, revealing the island's panoramic vistas.
For a unique experience, embark on a traditional outrigger canoe voyage across the lagoon, ending with a romantic sunset dinner on a private motu (islet). You'll feast on sumptuous Tahitian barbeque while serenading by local musicians under a pastel-painted sky.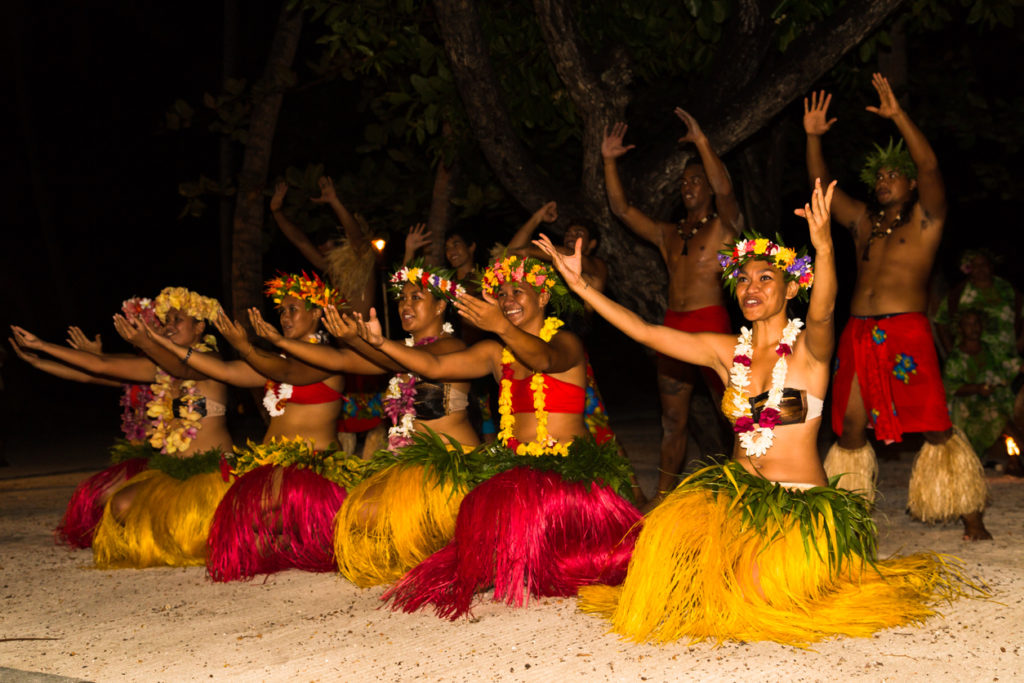 A Palette of Polynesian Culture
No trip to Bora Bora would be complete without immersing yourself in the vibrant Polynesian culture. The island is rich in history and tradition, with warm and welcoming locals eager to share their customs. Experience a traditional Polynesian dance show, visit the local markets for unique handcrafted souvenirs, or try your hand at pareu (sarong) tying.
This island is more than a destination; it's a sense of tranquillity, a dance of colours, and an ode to the harmony between man and nature. With every lapping wave on the sandy shore and every whisper of the tropical breeze, you'll find a piece of paradise waiting to be discovered. It is a canvas of experiences – you only need to pick up the brush and paint your perfect beach vacation.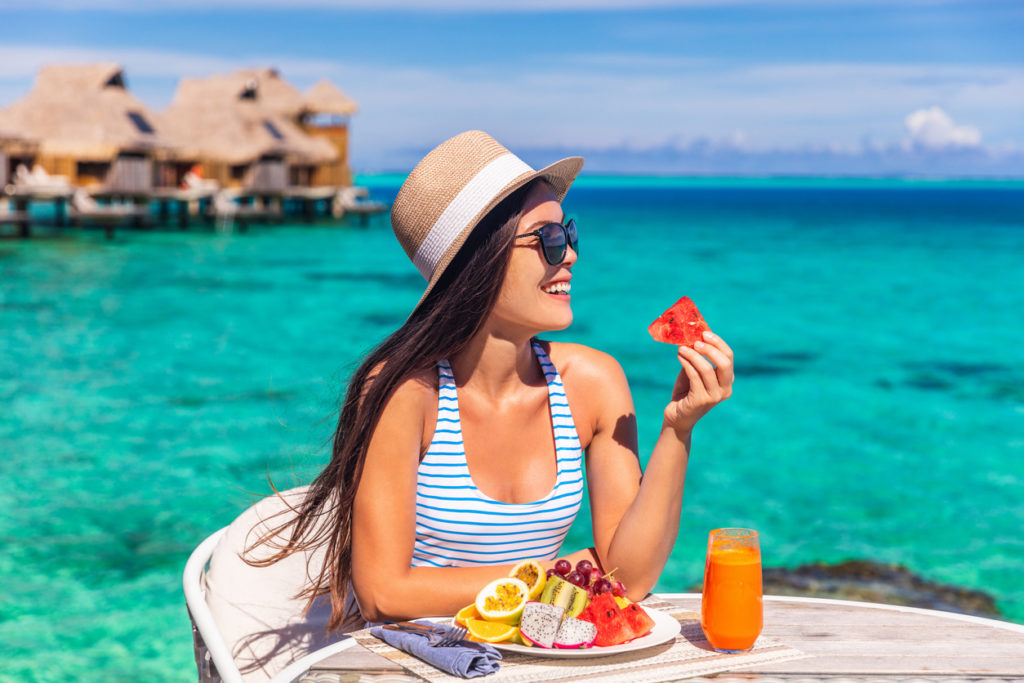 Culinary Delights of the Island
Bora Bora's culinary landscape offers an irresistible fusion of French sophistication and exotic Polynesian flavours. Dining is an adventure here, as you try various local delicacies. Mahi-mahi glazed with vanilla sauce, the classic Polynesian dish "poisson cru" (raw fish marinated in lime juice and coconut milk), and the succulent Tahitian barbecued chicken are must-try delicacies. For an unforgettable dining experience, book a table at the Villa Mahana, a charming restaurant renowned for its gourmet cuisine and intimate ambience.
If you're a fruit aficionado, the local markets abound with tropical treats. From the sweet-sour ambrosia of passion fruit to the luscious richness of mangoes and the unique flavour of breadfruit, there's a new taste to savour every day. Pair these with freshly caught seafood, and you'll find yourself in food heaven.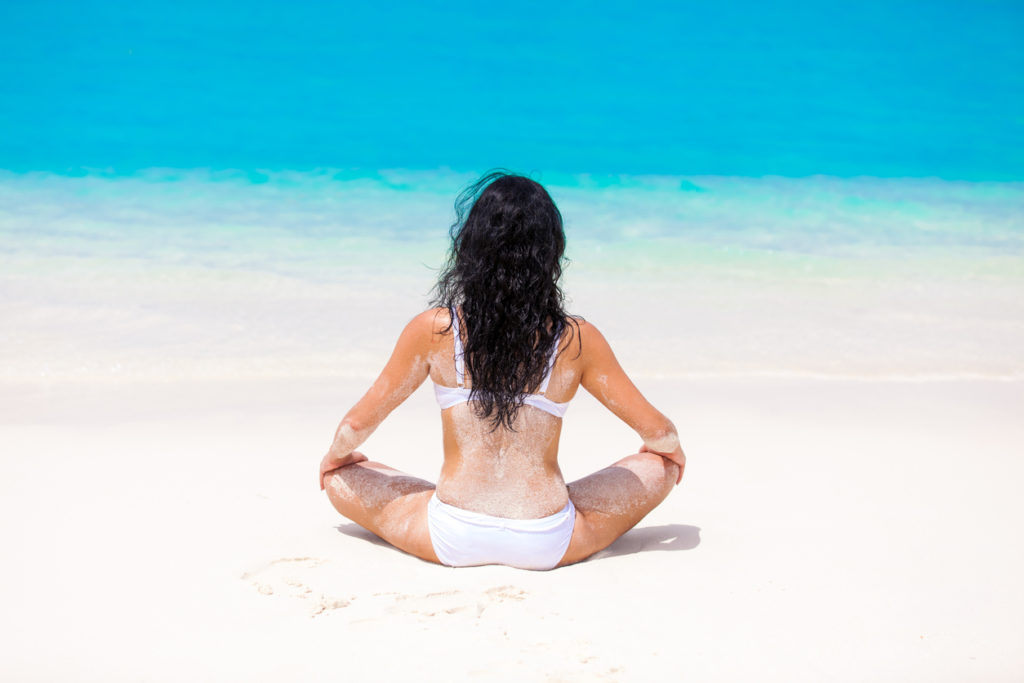 The Joy of Polynesian Wellness
The island is a feast for the eyes and palate and a haven for rejuvenating your body and soul. The island's spas often take advantage of their stunning natural surroundings to offer outdoor treatments, where you can listen to the soft whispers of the waves and the rustling palm leaves while indulging in Polynesian-inspired therapies. Traditional Taurumi massage, using monoi oil made from coconut and local Tiare flowers, is a therapeutic experience that soothes the body and mind.
The Holistic centres also offer yoga and meditation sessions against the backdrop of the serene lagoon or in the shade of the coconut groves, encouraging total relaxation and tranquillity. So, you can return from your vacation with a suntan and a renewed sense of well-being and harmony.
As you can see, Bora Bora is an enchanting blend of majestic landscapes, luxury, and tranquillity. With every sunrise over the azure lagoon and every sunset against the silhouette of Mount Otemanu, you'll be living your own tropical dream. The island's beauty is impossible to exaggerate – it is a paradise on Earth that promises an unforgettable beach vacation.