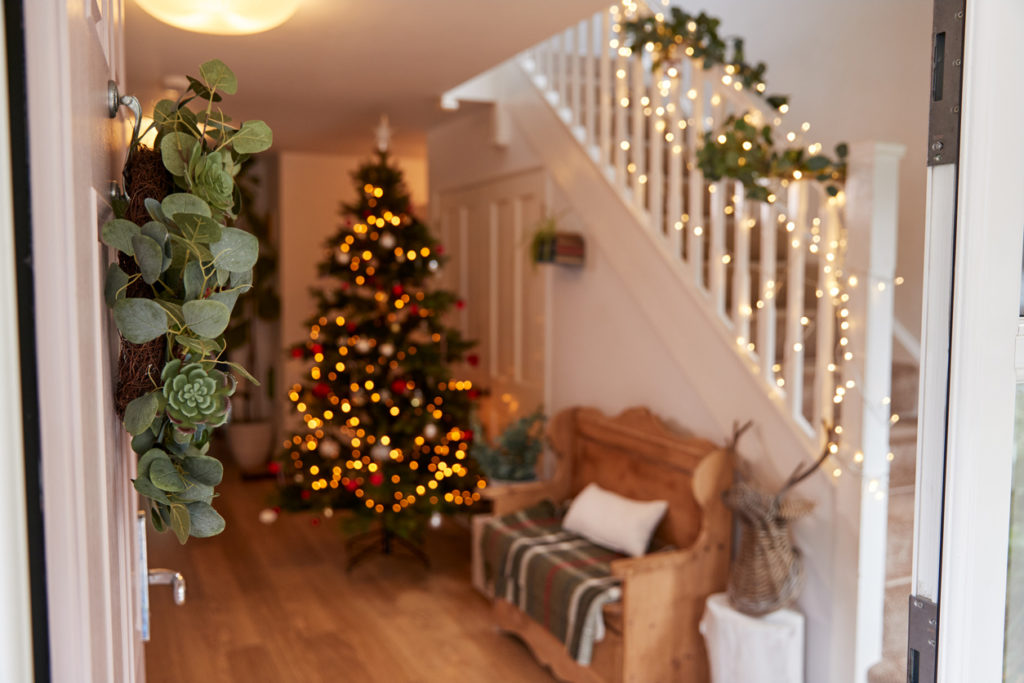 This season is when people start preparing to go on their respective holiday vacations.
Usually, people would start packing up and planning their logistical issues. However, one thing that you shouldn't forget to prepare for your holiday vacation is your house. Otherwise, your return might be unpleasant.
On that note, here are five ways you can prepare your home for your holiday vacation:
Clean your home
When we come back from a holiday trip, we look forward to coming home.
No matter how enjoyable the trip itself was, there's still something different about sinking into your sheets at home. Even if we enjoyed ourselves on the trip, we always come home with satisfying tiredness.
Thus, the last thing you want to do is tidy up your house when you come back.
That's why the professional cleaners at Cleaning Exec House Cleaning NYC recommend that you clean your home before you set off for your vacation. Since the hustle and bustle of packing for your things will surely leave a mess, you must prepare before going on that trip.
After all, you want to sit back and relax after getting home from a long trip away from your house.
Take precautions against fire
When you're away for a long while, you're surely going to worry about all sorts of things and security issues happening to your house. That's why, even before you leave, you need to make sure that you have all the precautionary measures in place to protect your home.
One crucial precautionary measure that your house needs are a smoke detector and a fire sensor. You never know what can happen while you're away. That's why having detectors that will sound the alarm in case of smoke or fire while you're not there is essential.
Some detectors can directly notify the authorities of an incident on your behalf.
Take out the trash
Before you leave, make sure that you empty all of the trash bins in your house. Aside from the bins inside your home, you also want to make sure that the garbage container that may be outside your house is too empty if possible. That's because the garbage can attract all sorts of critters, from the crawling ones to the furry kind.
If you leave trash inside your house unattended, these pests are going to make their way inside your house because they're attracted to it. It's going to cause an unwanted infestation at home.
With trash that you leave right outside your house, you're going to get more significant types of creatures. In some cases, depending on where you're from, it can attract dangerous animals like coyotes or bears by your house, which you don't want.
Program your thermostat
You might think that you're supposed to turn off your thermostat while you're away, but experts say otherwise. They recommend that you set your temperature about four degrees more than you would usually put your thermostat on when you're there.
The reason why you should be turning on your thermostat even when you're away for the holidays is for several reasons. If you're leaving your house in the winter, you still want to use the thermostat to ensure nothing freezes over, like your pipes.
If you're going for the summer, you don't want anything burning up that you don't want to, like your fridge.
Plus, when you come home, you don't need to crank it up from being idle, which could affect your air conditioning. It will have an easier time going back to the average temperature that you've set.
Put lights on timers
Ne'er-do-wells like to target homes where the owners of the house are away for a long time. That's why you don't want to indicate that your home doesn't have anyone inside in real life or through social media. Thus, you should avoid posting about your excursions on social media if you're still on that same trip.
If you're not going to have people staying in your house while you're away, you should maintain the appearance that someone's inside anyway.
One way to do that is by installing timers on your lights that turn on and off by themselves. You should apply these on lights both indoors and outdoors, mostly indoors.
Best Holiday Destinations
When deciding where to go for the holidays, there are plenty of choices to choose from.
But if you want to go on a sunny getaway to deal with the winter season coming up, you can't go wrong with destinations like Los Cabos in Mexico. Jamaica also has plenty of beach destinations that you're going to enjoy.
However, if you're looking for a winter wonderland destination, stop by Swedish Lapland in Sweden. You might even get the chance to see the northern lights. Hallstatt, Austria is another travel destination that you're going to enjoy because it feels like you're in a Christmas town.
Taking the time to prepare your house for a holiday vacation ensures that you thoroughly enjoy your trip. You will be able to have fun during your vacation without worrying about what's going on at home. At the same time, your house is safe and sound, and it will be something to look forward to after your trip.