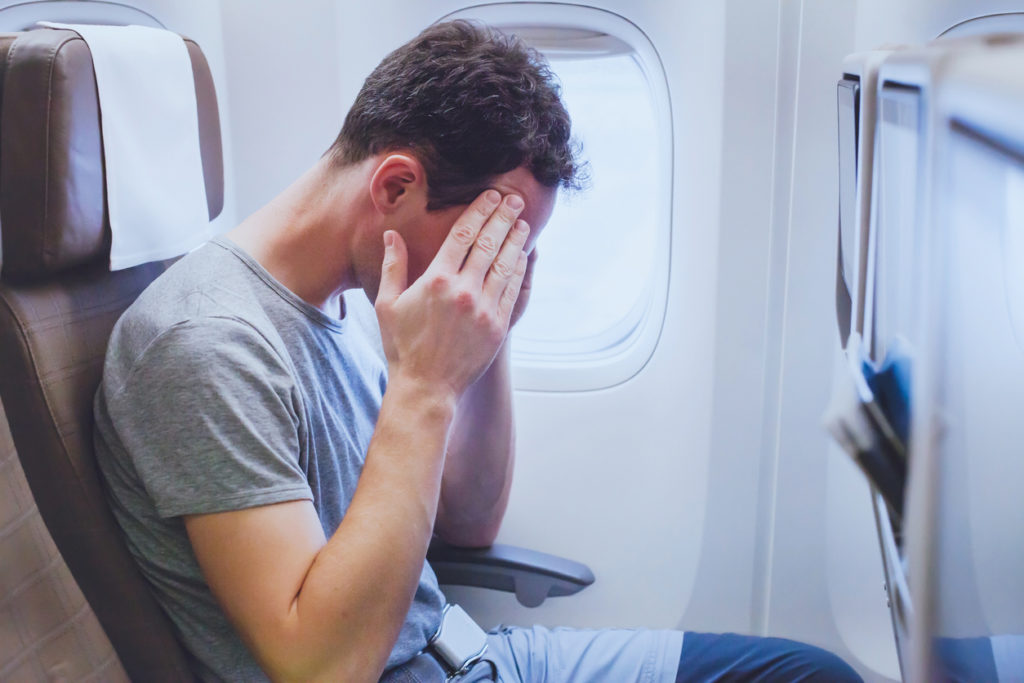 Traveling can be quite exciting due to the never-ending adventures and lush-green environment. It induces a sense of comfort and might help you get rid of the work stress. But, the long journeys and exploration may lead to fatigue on a physical and mental level. You are likely to experience travel fatigue after a long vacation or regular walking hours. In such cases, it's always better to beat fatigue with some practical activities. You can meditate in the morning or try to plan your journey with multiple stops.
Here are the top ways to cope with travel fatigue and control lethargy.
What Is Travel Fatigue?
Before knowing how to cope with travel fatigue, it's crucial to understand the term first. Travel fatigue is a pathological state of excessive lethargy induced by long durations of travel. It manifests as a constant feeling of weakness, low energy levels, and dread of travel. You may end up sleeping in your room for hours altogether and give up on the travel plans. Not only does it affect your productivity levels, but it also hinders the travel goals. Make sure to seek adequate therapy and get rid of the fatigue right away.
Ways To Control Travel Fatigue
One of the best ways to enjoy your getaways is through adequate therapy and rejuvenation. You must take frequent breaks and stop at regular intervals to calm your nerves down. Also, try to plan a relaxing itinerary and include proper rest time for your body. Not only will it help you shed off the fatigue of the entire day, but it also prepares you for the adventurous days ahead. Be a mindful traveler and seek the help of nature to refresh your mind and satiate your soul.
1. Plan The Journey Well
If you're planning to embark upon an extended vacation, you must plan and research well. Traveling for long hours without adequate time to rejuvenate might prove to be hazardous later. Also, it makes you tired and hinders future exploration goals in the long run. Make sure to plan the journey with multiple stops and halts. That way, you can enjoy the calming weather of many locations before you reach the final destination. It allows you enough time to freshen up and recharge before the actual travel begins. Be a wise traveler and plan well to avoid travel fatigue after your trip.
2. Herbal Remedies
Another top-notch option to recover from terrible travel fatigue is a natural therapy. You can try out the herbal remedies and tinctures that relieve exhaustion. Some options to consider are red vein kratom and cannabis extracts. Also, it can reduce mental fatigue and curb the inflammatory reactions that provide additional discomfort. You may consume other supplements like licorice root or valerian edibles for quick aid. It may alleviate the painful sensations and reduce the feeling of weakness. Not to forget, herbs are likely to induce wholesome wellness and promote physiological salubrity.
3. Get Proper Sleep
Travel fatigue can result due to many reasons, and lack of proper sleep is one of them. While traveling, you might find it difficult to doze off and achieve a consistent bedtime routine. Further, it leads to restlessness, travel fatigue, and loss of interest in exploration. You must plan the journey in a way that you get enough time to sleep. Also, it rejuvenates your nerves and keeps the stress off your chest. With at least 7 to 8 hours of sleep, you can explore the natural aesthetics with better focus and energy. If possible, get your hands on the travel pillow, sleeping bags, and light blankets for a comfortable sleep.
4. Massage Therapy
After spending long hours on a plane, it might be challenging to relax and achieve a consistent sleep. You can beat the jet lag with some massage therapy using essential oils. All you need is top-notch crucial oils like lavender, sunflower, and jojoba oils. It helps in reducing the stress on your muscles and relaxes the sensory nerves in no time. Along with this, the therapy helps in enhancing the blood circulation to the muscular pathways. Not only will it relieve the muscular stiffness, but it also alleviates painful sensations due to long hours of travel.
5. Nutritional Diet
While exploring the lush green forests and natural wonders, you will likely forget about your body's nutritional demands. Traveling calls for adequate nutrition loaded with much-needed proteins and good fats. Also, the long hours of exploration affect the mental pathways and incorporate fatigue. Make sure to eat well on the journey and pack high-protein snacks. You can carry the protein bars, legume salads, or packed salads to take care of the mid-meal hunger. Along with this, try to drink plenty of water and hydrate your body at regular intervals.
Final Verdict
Travelers all over the globe wish to explore the antiquities of nature and unveil the secrets. If you're a traveler, you might go through frequent bouts of fatigue while exploring. Make sure to plan your journey well and take care of the sleep routine. Not only will it rejuvenate your body for the long day ahead, but it also curbs the physical stress. Try to include herbal remedies like kratom and liquorice in your travel routine. That way, you can curb the travel-induced weakness and enhance your vital organs' functions on the go. Make sure to sleep well and get a quick massage using essential oils for maximum benefits.