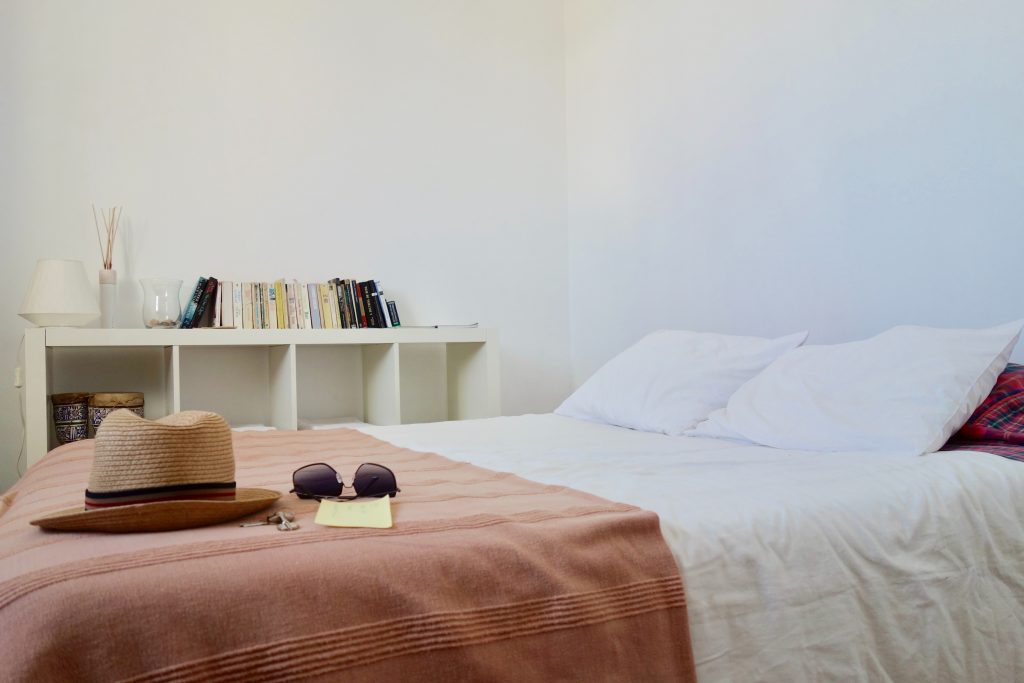 5 Important Things to Know Before You Book.
When you're out on vacation, one of the first things you should worry about would be your accommodations. Depending on where you stay, the experience can be very different. For example, staying in a hotel room is different from renting out a vacation rental.
For anyone looking to have a grand time during their trip, booking a vacation rental can be a good idea. With that said, here are five essential things that you should know first:
1. Compare vacation rental platforms
When choosing a vacation rental, you have to make sure that you shop around first before booking a place. You want to make sure that you're getting the best bang out of your buck. So doing the needed research will have you save more money while getting quality rentals.
Besides comparing the actual vacation rentals themselves, you might also want to compare the rate. That's because some platforms come with slightly affordable or expensive pricing. Although you should also consider the perks that come with the rental cost. For instance, one platform might have more expensive listings, but they offer more features and other advantages.
Don't settle for one just because you can afford it. It would be best that it is affordable and comes with many amenities that you can enjoy.
2. Know the cancellation policy
Before you book your chosen vacation rental, make sure you read through the terms and conditions that the renters assign. They're going to have regulations in place that might be unique to their vacation rental.
For example, if you are vacationing with a pet, you have to make sure that they don't have rules against bringing pets in the rental.
Another critical part of the terms and conditions that you should check would be the cancellation policies. You need to know up until when a cancellation applies to you. You also need to know how much you're going to get back should you need to cancel your booking.
Some people reduce the refund you're going to get back the closer to the date of booking it gets. In some cases, they don't offer refunds, especially when canceling before the booking or on the day itself.
3. Double-check for amenities
Your vacation rental might be a gorgeous place in the area, but if it doesn't have the amenities you need to function well, it's not going to be worth the price. If you book a rental for vacation purposes, you need to double-check the amenities. Check if they have what you are looking for in a rental.
Some amenities you might want to check are pool and gym access, free Wi-Fi, available parking, and more. Aside from exceptional amenities like this, you should also check for your essential amenities. For example, if you're staying there for a longer time, it would be smarter for you to cook your food instead of regularly eating out.
That's why you should make sure that they have a working kitchen with the cutleries and cookware available.
4. Bring your supplies
Booking a vacation rental is different from booking a hotel or motel room. You might be able to access more unique features, but you're also going to have to bring supplies to help supplement some parts of your stay.
Double-check with the rental owner whether you're going to have free toiletries available. If not, there should be a nearby store where you can buy toiletries and other essentials.
Don't expect to have the same experience in one vacation rental to another. That's why you have to do a thorough job of understanding what the supplies available to you are when you're staying in a vacation rental.
5. Prepare to deep clean
When you're going on a private retreat to relax, make sure that you limit the contact you're getting from other people during your stay.
Planet Maids Cleaning Services NYC recommends that you check the listing whether the host charges a cleaning fee. This ensures that they clean the unit before and after someone occupies.
You can also coordinate with your host for a regular cleaning session if you intend to stay for at least a month.
You're not going to be sure of how thorough they are when cleaning the place after another customer used your current vacation rental. If you want to be extra safe, deep cleaning is an essential step that you should take. It will help keep you at ease while reducing the risks you expose yourself to when taking that vacation.
Ideally, your vacation rental has cleaned the facilities already. If you want to be sure, you might want to ask them before booking whether or not they thoroughly clean and disinfect their rooms. After all, even if things seem okay for wherever you are, you're still in a pandemic.
By going through the needed steps before booking a vacation rental, you will be sure to find one that suits your taste. Doing so will allow you to enjoy your vacation to the fullest. It also ensures that you have a clean and safe space to stay. So make sure you follow the tips listed above before booking a vacation rental.