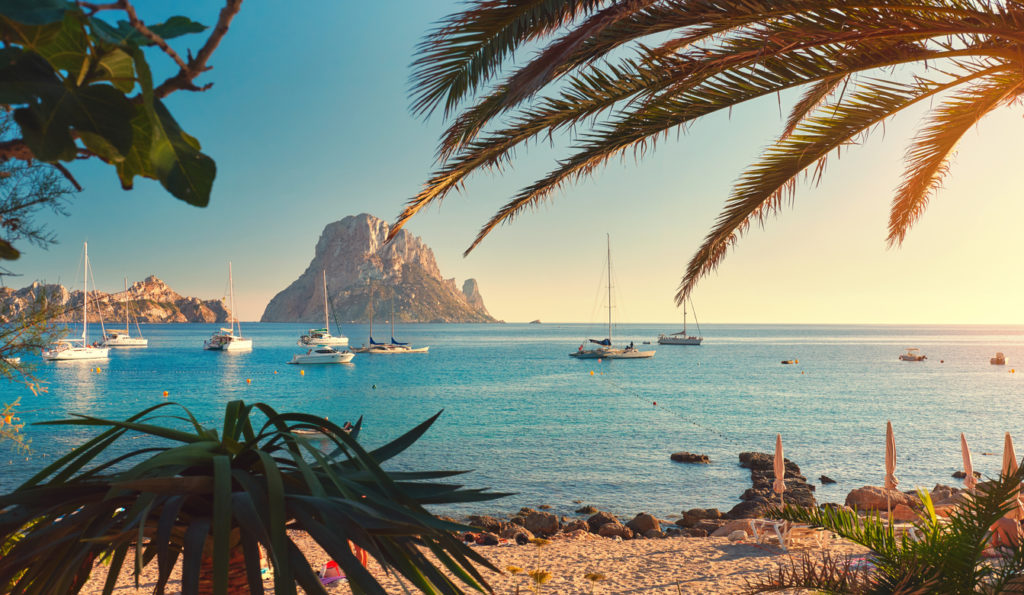 Fancy a Family Trip to Ibiza. Well Ibiza, Europe's party capital, where famous DJs get millions to create the perfect ambiance for party animals, is not exactly known as a kid-friendly destination. But it's not all beats, neon lights, and cocktails! Surprisingly at it may sound, the island is a fabulous destination for a family holiday. It has some of the best beaches in Spain, great hotels and villas, as well as amazing food and an abundance of fun activities for the entire family to enjoy. The island is adorned with charming old villages, quiet coves, and has plenty of sunshine to keep everyone active and happy. Here are some of the fun activities you and your family can enjoy during a family trip to Ibiza: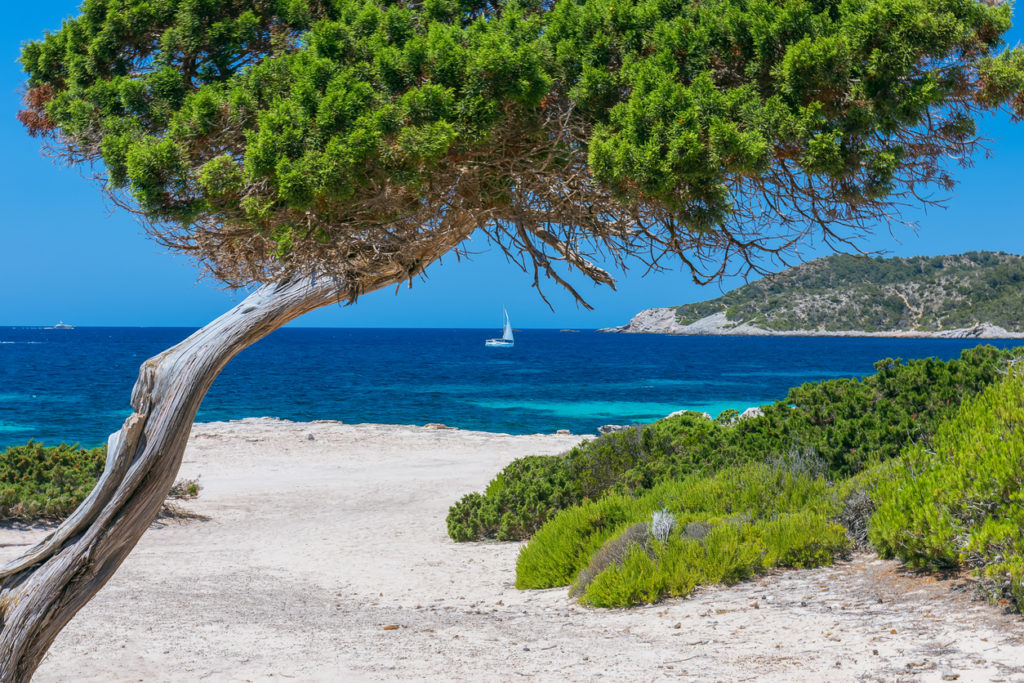 Endless beach days
Ibiza has 80 beaches perfect for a Family Trip and many of those are perfect for kids. One of the most popular kid-friendly beaches is Cala Llenya. The beach seems to have been designed especially for the little ones and for families who want to enjoy fun days in the sun. It's a huge stretch of sand shaped like a crescent and framed by pine trees, perfect not only for building sand castles and practicing water sports but also for picnics. The waters are shallow and ideal for swimming, paddling, snorkeling or enjoying a pedalo ride. Nearby you'll find several restaurants and a kids' playground.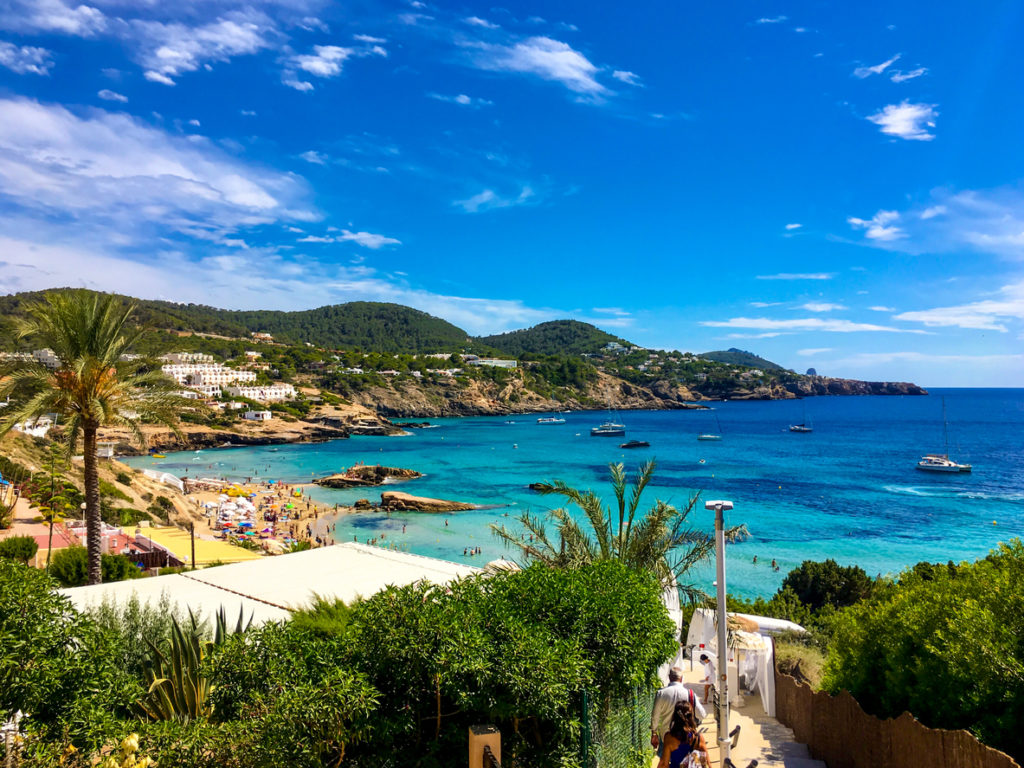 Families also love Talamanca Beach. It may not be the prettiest of all but it's definitely great for kids. It's an impressively large strip of sand with very shallow water and water slides for kids to maximize the fun and consume their crazy amount of energy. It also has restaurants and a fun pizza place where you can order Nutella pizza. Perfection!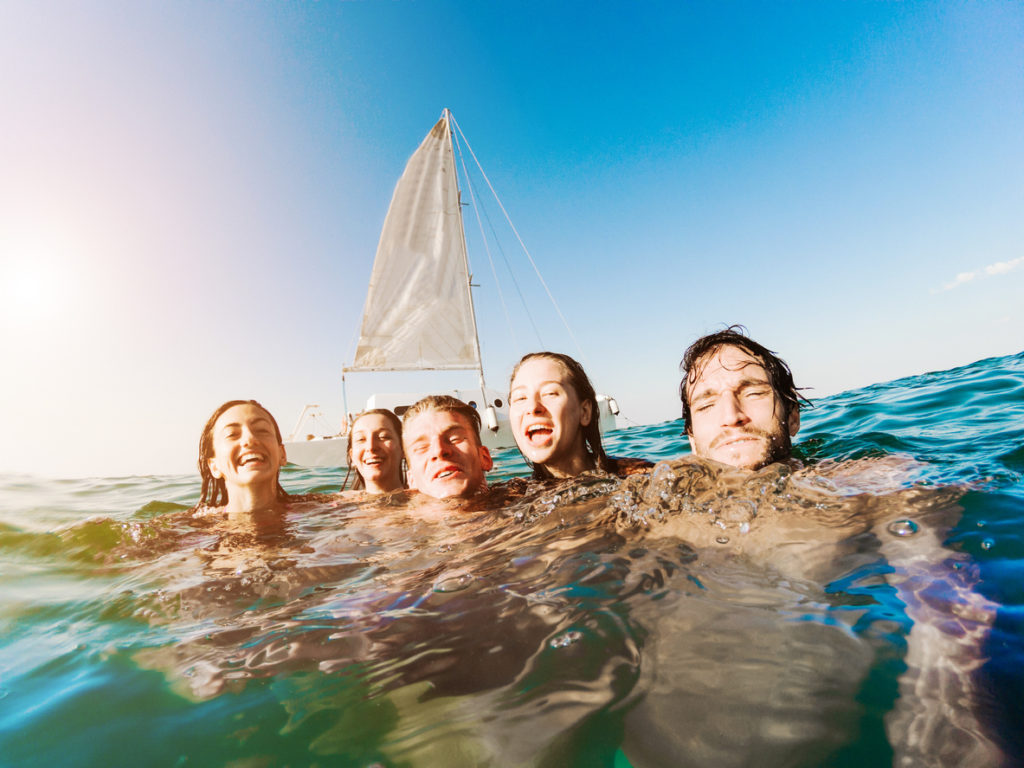 Fun water parks
Who can say no to a water park? Both kids and grown-ups will have plenty of fun at the cool water parks of Ibiza. Aguamar Water Park in Playa d'en Bossa may not be state-of-the-art but will surely keep everybody busy with its fun slides, tubes, chutes, pools, and play areas. While the kids are having a blast in the water, adults who aren't very fond of getting splashed can relax on a sunbed and enjoy a cocktail. The water park also has a restaurant and picnic areas. Ocean Mania Waterpark also is a great choice for families with kids that know how to swim. The waterpark awaits in San Antonia and is basically an inflatable playground in the sea, equipped with rope swings, balancing beams, slides, and trampolines. So much fun!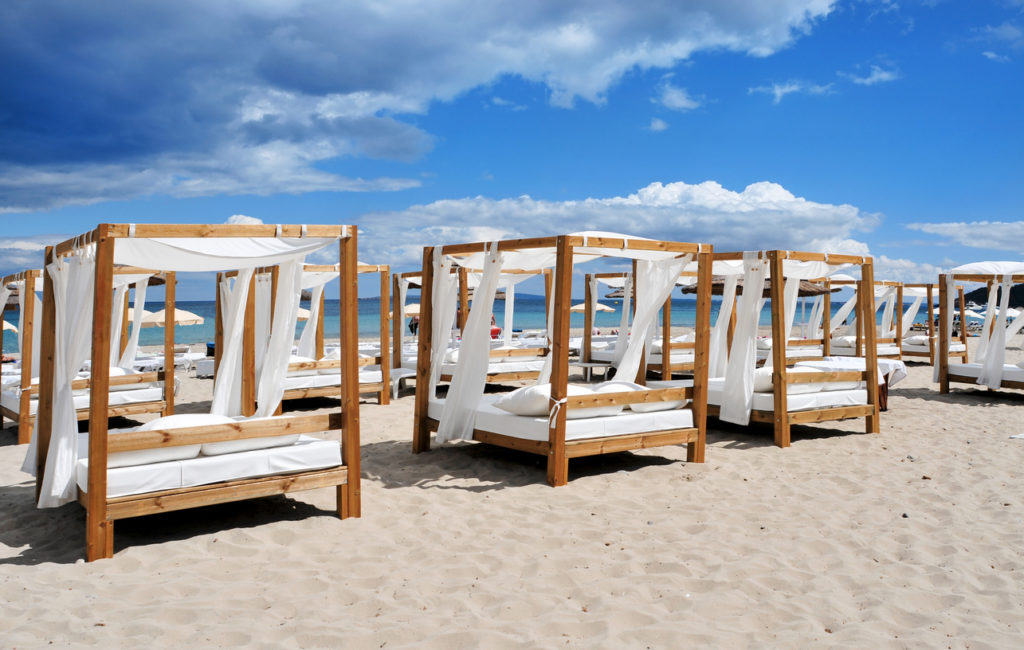 Relaxing beach clubs
If you want to enjoy some alone time with your partner, you can always take advantage of the beach clubs on the island that have created special kids areas where they can play while you can relax. Some of the most popular beach clubs are El Chiringuito on Es Cavallet beach, where the kids can enjoy some fun time at Little Chiringuito, and Beachouse in Playa d'en Bossa, with their little beach club just for kids – Little Beachouse. Here the little ones can paint, draw, do crafts and play with other kids, as well as enjoy a meal.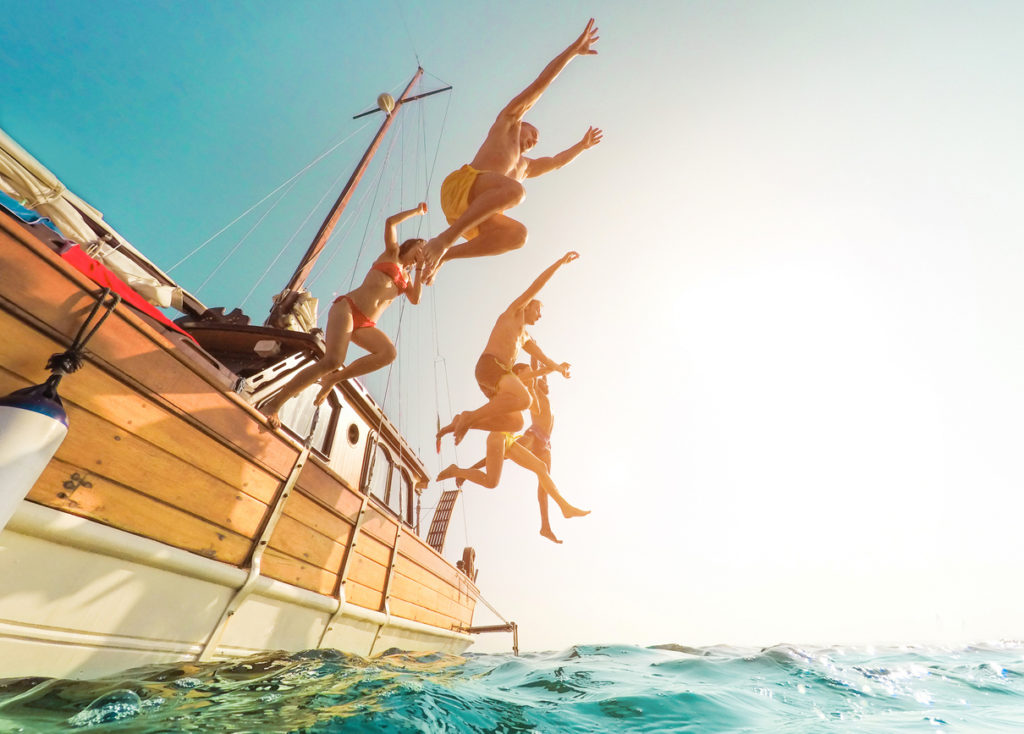 Adventurous Jeep Safaris
What can be more fun for kids than an adventurous jeep safari? But only if your kids don't get car sick! Jeep safaris are a popular activity on the island, children enjoying all the bumping around off-road in the back of an open-top jeep that will give them the chance to discover the remote corners of the island. This experience will also offer the opportunity to learn more about the local wildlife and flora, admire beautiful birds, as well as swim in a superb cove. Available only for kids over six years old!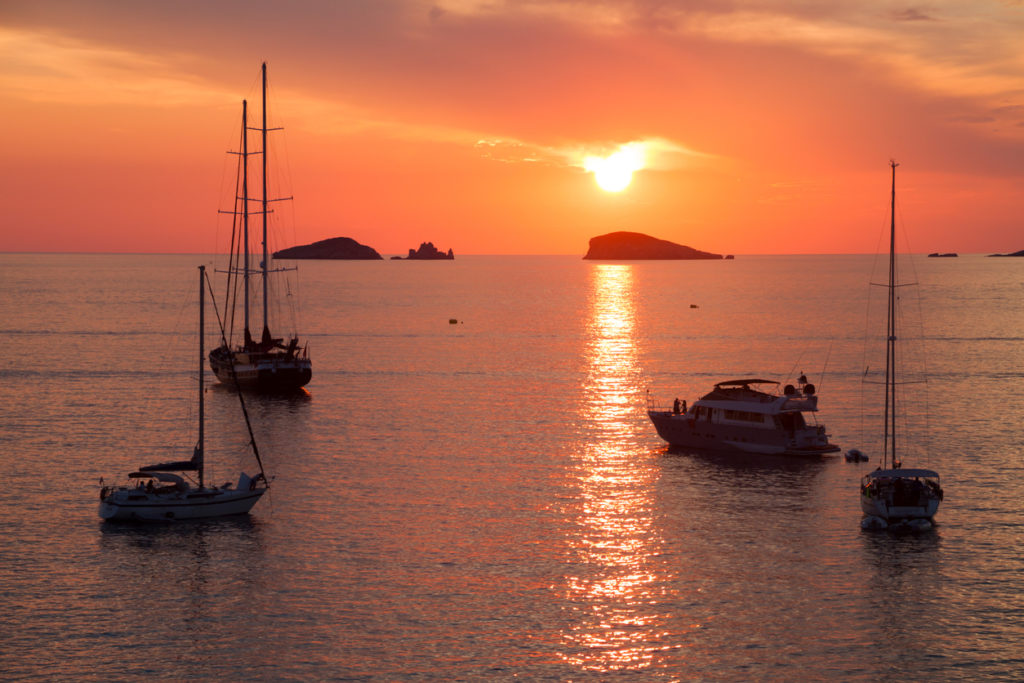 Memorable horse riding
Ibiza Horse Valley awaits in the north of the island in a spectacular setting adorned with forests, mountains, and beaches. The rides can take from half a day to a full day and are ideal for riders of all levels. The groups allow maximum eight people and are always accompanied by two guides. However, those who prefer a more personalized experience can always opt for customized trips that include camping and swimming. If you're traveling with little kids with no horse riding experience, Active Ibiza may be the better choice. Children with no horseback riding experience receive introductory lessons in the paddock before joining a group of maximum four children for a gentle trek through the fields.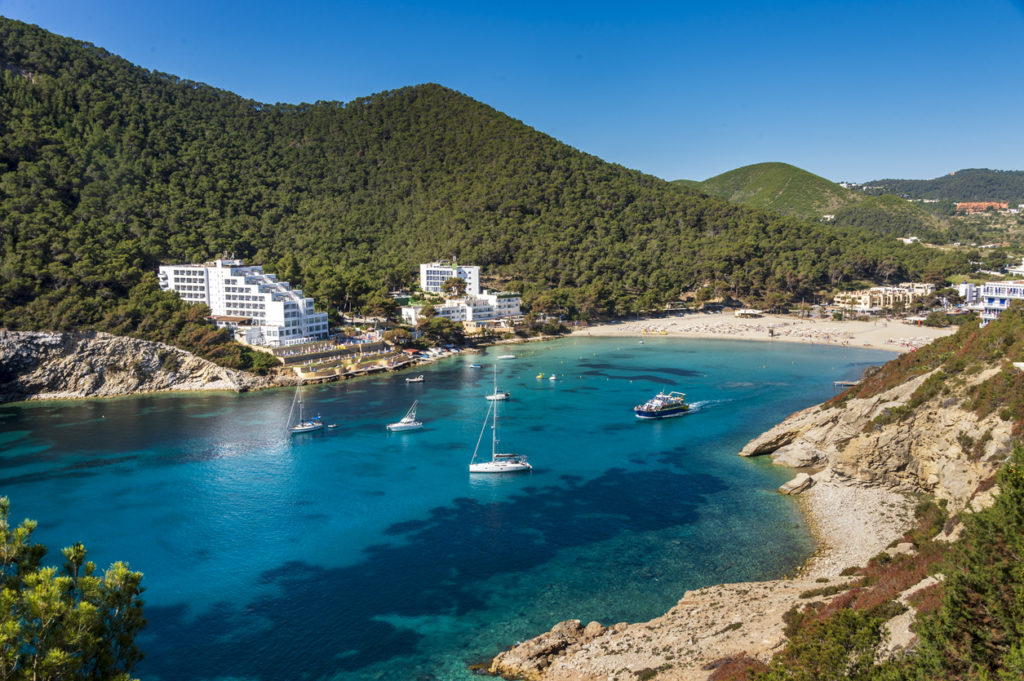 Exciting zip-lining and climbing
For the thrill-seekers that are looking for a family trip to Ibiza then you will not be disappointed. Acrobosc Adventure Park is a great destination for the thrill-seekers that crave for active fun. The park is situated in S'Argamassa, in the east of the island, and creates the perfect setting for the little adrenaline junkies. They have zip lines, trampolines, nets, ladders, climbing walls, slides, tightropes and rope bridges, and three circuits with different grades of difficulty. So, you'll have the perfect circuit for kids from three years old up to teenagers. Yes, even teenagers will have fun at Acrobosc, and maybe the grown-ups too, if they're courageous enough. 
And these are only a few of the many fun activities families can enjoy in Ibiza. They can also cycle on coastal paths, enjoy fun cave tours, learn stand-up paddling, visit hippy markets, or even try their skills at paragliding. Ibiza keeps everybody entertained! Why not take a Family Trip to Ibiza this year!
If you enjoyed this article you might also like: https://www.purevacations.com/visit-side-in-turkey/