I have to admit! I don't like cooking and I'm not very fond of eating in restaurants either when I'm traveling, for the simple reason that I always find better ways to spend my money, such as visiting museums, taking part at unique tours or buying souvenirs for the folks waiting for me back at home. So, street food is always my top choice whenever my stomach warns me with a strike, or when I am visiting new places, famous for their culinary specialties sold from food trucks, such as Austin.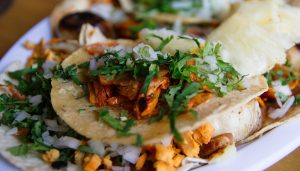 It's worldwide known, or at least nationwide, that Austin is the king of street food. It houses about 1,000 food trailers and the number is increasing as we speak, which translates into tons of street food that just needs to be tasted, savored and reviewed. And that's exactly what I did during my trip to Austin.
What kind of food you can find on wheels in Austin? Any kind of food! Prepare your taste buds for a feast, a true culinary extravaganza where are invited to attend all kind of foods, from pizza and sandwiches to barbecue and lobster rolls.
You can't starve in Austin, even if you want to! And there's no place for dieting here. You just have to try them all.
The best brisket in town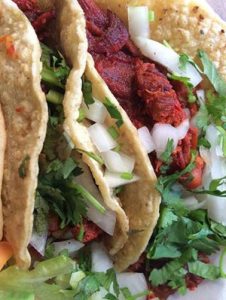 Start with a juicy, tender brisket, because Texans just love their barbecue meat and, naturally, they do it better than anyone else. For smoked meat go to Micklethewait Craft Meats! There's no way in…Texas you won't find the meat here to be heavenly. This is a famous truck food, a popular BBQ spot and a great place to also order the Frito Pie, where the classic frito recipe that includes chili and cheese is enriched with two impressive lamb-chorizo sausages. Vegetarians should stay away, unless they don't have anything against settling with a coleslaw and mustardy potato salad.
All natural tacos with everything
When craving for tacos in Austin, Veracruz All Natural is always the destination set on my GPS. My delicious, precious fresh tacos await for me until late in the night, Veracruz serving their tacos sometimes until 3 am. Tacos come in second after brisket, for both locals and tourists visiting Austin, so Veracruz All Natural is always busy, busy. All their tacos are fresh and natural, thus the name, and yes, you can eat tacos for breakfast, lunch, dinner, as snacks or comfort food. Their tacos always delight my taste buds with a rainbow of flavors, gathering in a homemade tortilla potatoes, bacon, beans, cheese and eggs. Everything culminates with a hot sauce.
Pizza? Anytime!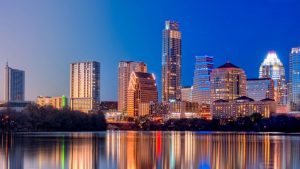 Every day is a good day for pizza in Austin, especially if you order it at A 313. There's definitely a secret ingredient or recipe that makes their pizza absolutely irresistible, and I'm pretty sure that even supermodels won't be able to say no to a slice of pizza from this food truck. After several attempts to guess why exactly I can't stay away from their pizza, which involved many savored slices, I figured out that what makes this pizza out of this world hides in the crust. Of course, the thick layer of cheese that is spread over and homemade dough fermented for 24 to 36 hours that adds the chewy texture and yeasty flavor, have a saying in the delicious result too. Words don't do justice to their pizza, so all you can do is head over there and just have a bite, or two or a thousand.
When Korea meets Mexico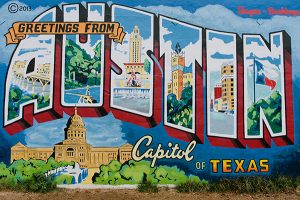 Let's move now our appetite to quirky foods, such as Korean-Mexican culinary hybrids, perfect as main course or late-night snack. Where you can find them? At Chi'lantro food truck! What you'll find in this unique hybrid? Taco and kimchi! You must try the kimchi fries drowned in cheese, sriracha and a secret cream sauce that is definitely the cherry on top. Whether you want to taste caramelized kimchi or the Korean BBQ, you just can't play it safe at this food truck. Just dive in and surprise your taste buds!
Many mini donuts
And now it's time for dessert! Head to Little Lucy's Mini Donuts for mini cinnamon donuts to die for. They might be mini, but they are served in a big bag, enough to tame your crave for sweets and make you feel guilty for a few seconds. However, their deliciousness will also tame the guilt. There's always a gym nearby to make all worth it! And, since Little Lucy's is a relative new appearance on the food truck scene in Austin, they also accept a relative new payment method – Bitcoins. Donuts for Bitcoins! The world we live in!
Hey…there's cupcake!
If donuts are not your thing, how about cupcakes? Hey Cupcake awaits for sugar worshipers in a silver airstream food trailer with a plethora of huge, tasty cupcakes. From my experience, you never can go wrong with a red velvet cupcake, but you probably won't be able to stop at just one! Order as many cupcakes as your heart desire because that gym we've talked about in front of the donut truck will still be there for the cupcake frenzy too.
And there are more than 995 food trucks left to visit and review! Check them out for yourself and maybe let me know about your culinary experiences in Austin too. Together we will manage to conquer them all!