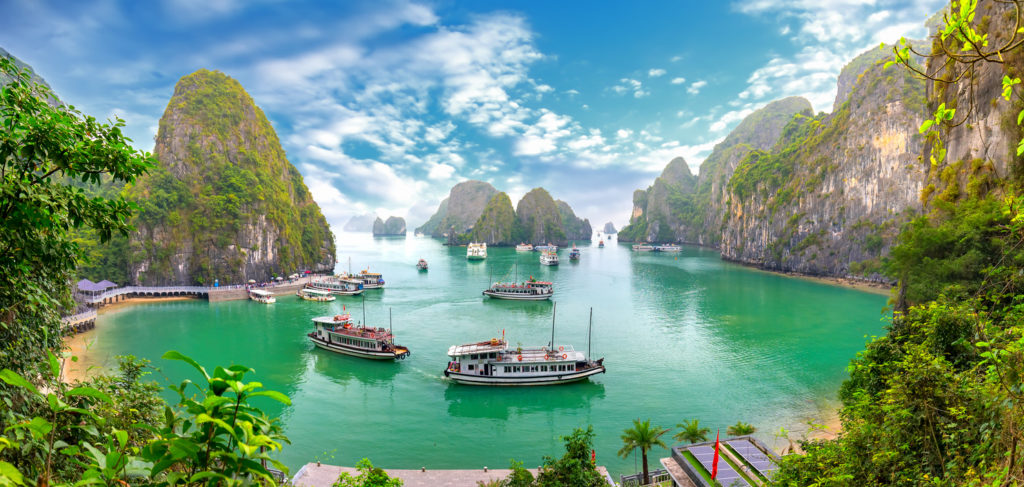 Vietnam is a destination that intrigues all senses. A magnificent, frenetic, and fascinating country, Vietnam is blessed with an incredibly diverse landscape and wonderful attractions. You can easily start your morning on a beach, enjoy a delicious banh mi for lunch in Ho Chi Minh City, and admire the sunset from the Mekong Delta, all in one day. Known for its mouth-watering cuisine, rice fields, street vendors with conical hats, and the mopeds buzzing through feverish cities, Vietnam is a destination for everyone. Whether you want to relax by the beach, breath in the local culture, visit the cities or indulge in as many food tours as possible, Vietnam has the ideal destinations for you.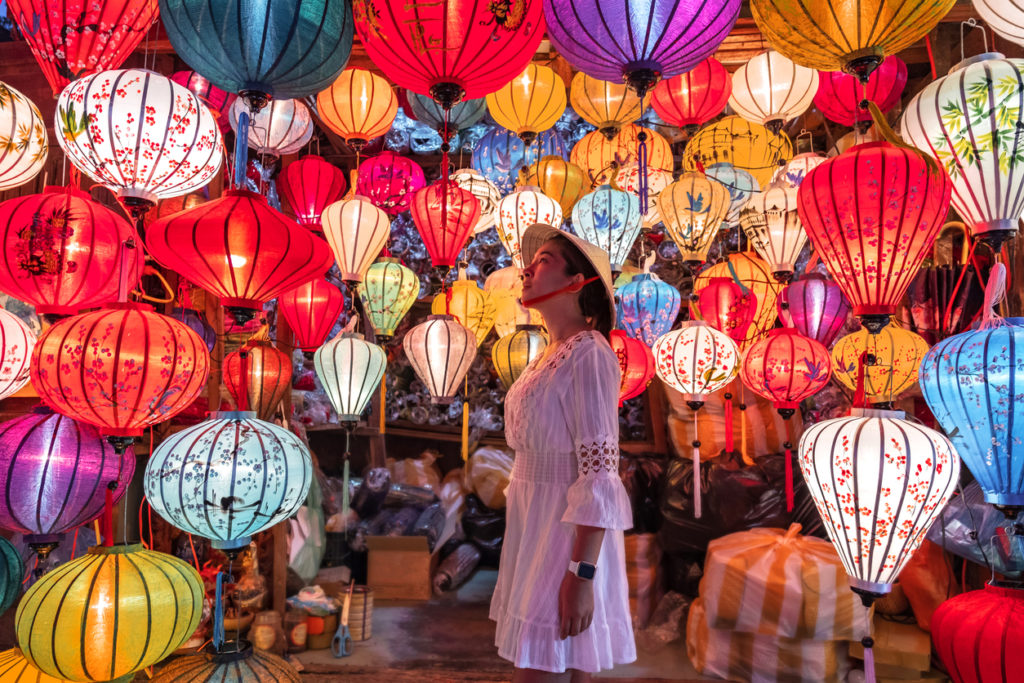 From the sandy beaches of Nha Trang to the temples of Hanoi and the islands of Ha Long Bay, Vietnam is a land of treasures. Its two most important cities, Hanoi in the north and Ho Chi Minh in the south, couldn't be more different and intriguing. However, both impress with their intoxicating energy, friendly people, and magnificent attractions. Their skyline is shared by contemporary skyscrapers and pagodas, while the deafening main avenues hide a maze of atmospheric back-alleys humming with life.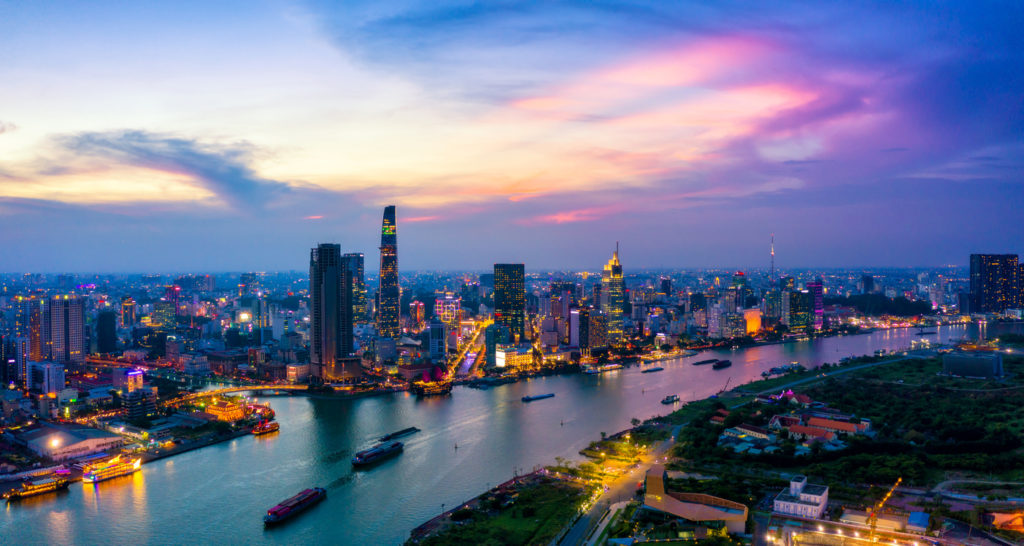 Take your time in Ho Chi Minh City
Chaotic and loud, Ho Chi Minh City conquers all hearts. Even if you're not a city person and don't enjoy crowded boulevards and barrages of honking motorbikes, you'll eventually fall in love with Ho Chi Minh. The crumbling colonial houses now fight for space with gleaming skyscrapers, while the big neon signs and shiny smartphones guide the emerging Vietnamese middle-class into the future. Beyond that constant frenzy, you'll discover wonderful museums and landmarks, extraordinary street food, cheap beer, and smiling people. Visit the War Remnants Museum, Reunification Palace, and Notre Dame Cathedral to dig deeper into Vietnam's past and culture. And when you've had enough of urban Vietnam, book a day trip to the Cu Chi Tunnels and the Mekong River.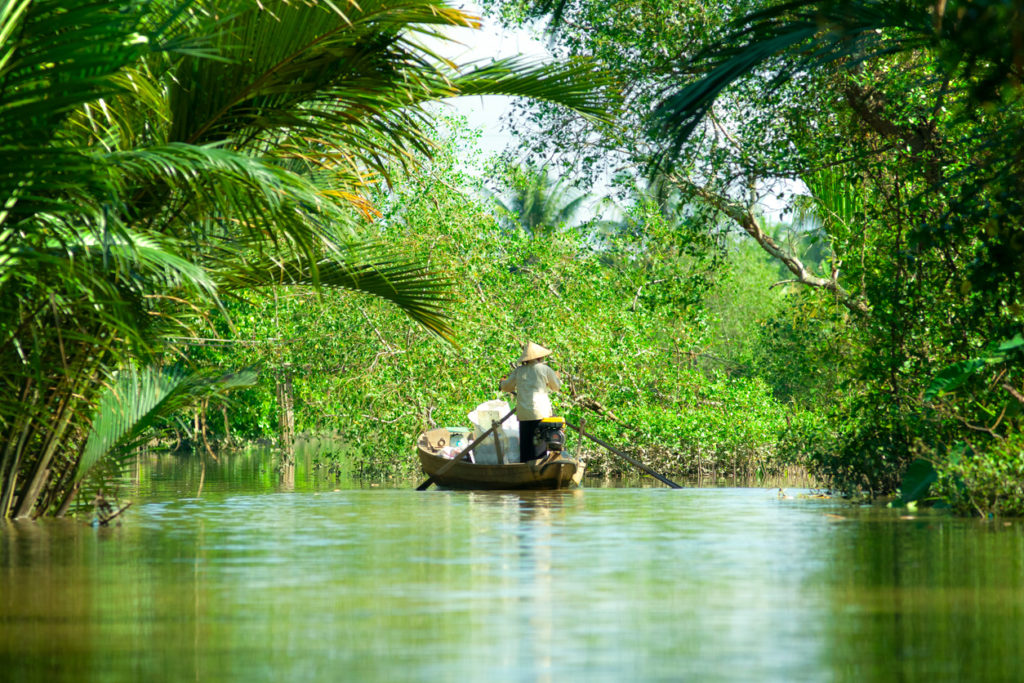 Sail on the Mekong Delta
The watery world of the Mekong Delta, Vietnam's rice bowl, lures travelers with a network of channels adorned with emerald paddy fields and sugar cane plantations. The shores are lined with charming riverine towns, coconut palms, and fruit orchards, and the floating markets add color and life to this unique experience. A tour of the Mekong Delta will unavoidably take you to floating markets and through lovely natural tunnels and, while a day trip unveils the superb scenery, a few days give you the chance to learn more about life in the Mekong Delta.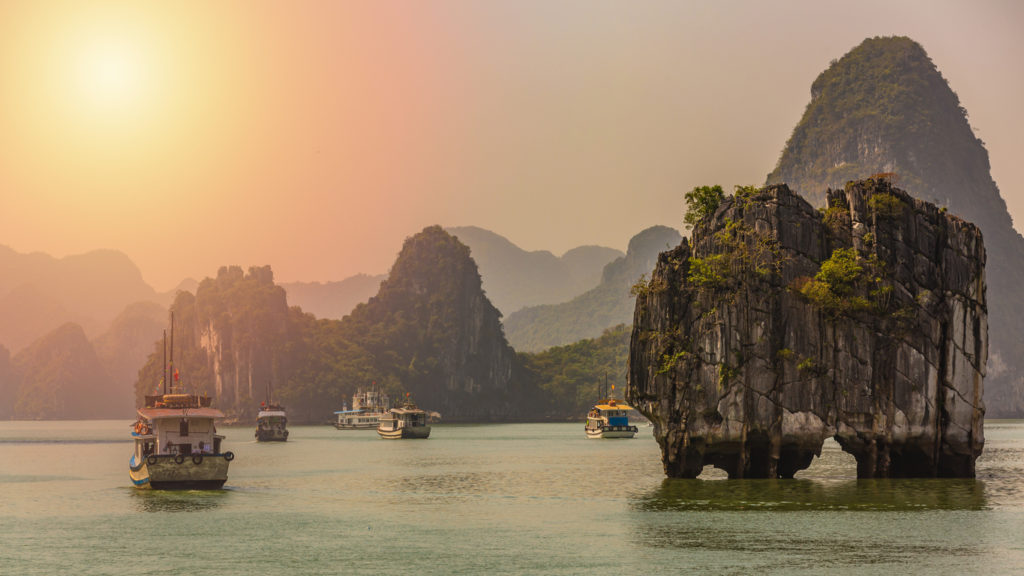 Cruise on Ha Long Bay
One of the most popular attractions in Vietnam, Ha Long Bay is an irresistible destination. It may be touristy and crowded, but it's still a mystical and breathtaking sight where over 2000 limestone cliffs spring graciously from the emerald-green water and create an unforgettable painting. Fishermen still live on the bay on floating fishing villages making a living out of the caught fish. Most Ha Long Bay cruises depart from Hanoi or the coastal town of Ha Long City and last between a day and three or more days. If you prefer to avoid the crowds on Ha Long Bay, you can choose as an alternative a cruise to Cat Ba Island or Bai Tu Long Bay.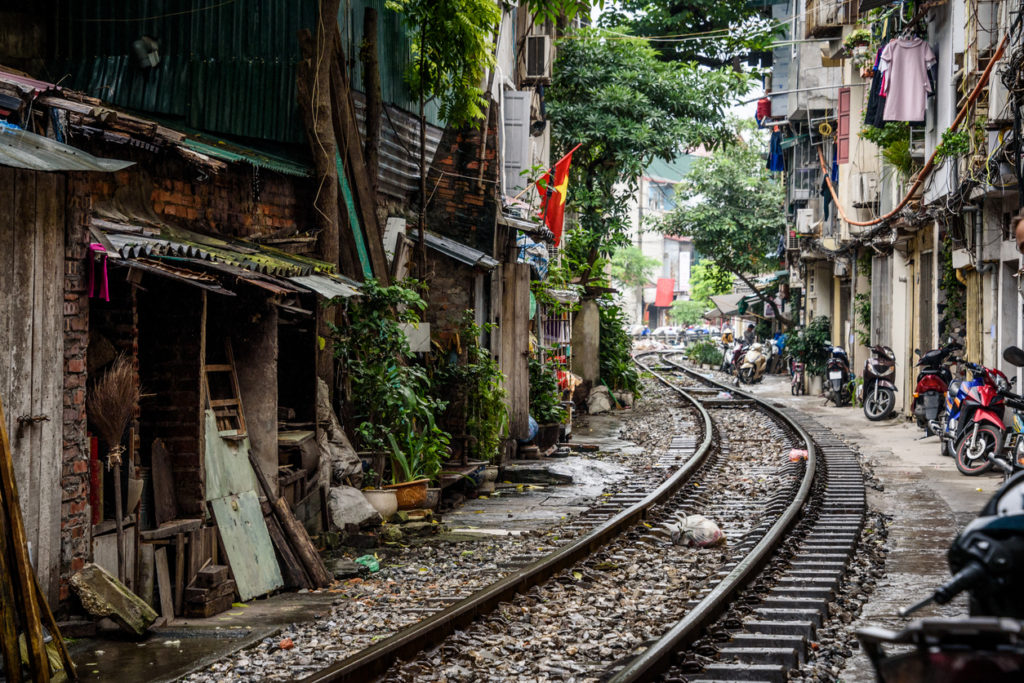 Stroll the maze of streets in Hanoi
You can't say you visited Vietnam without wandering on the streets of Hanoi, the city's bustling capital. A little bit more slow-paced and more scenic than Ho Chi Minh, Hanoi welcomes visitors with historic buildings, like the Temple of Literature, Citadel of Thang Long, and St Joseph's Cathedral, street vendors, traditional tubular shops, and the now typical background noise made by motorbikes and residents always in a hurry. While the Old Quarter enchants with a labyrinth of narrow lanes and street kitchens, the leafy boulevards in the French quarter display charming colonial buildings. Don't leave Hanoi without trying the local food, delicious treats, such as the Banh Mi sandwich, and the signature dish, Bun Cha that goes perfectly with a glass of beer.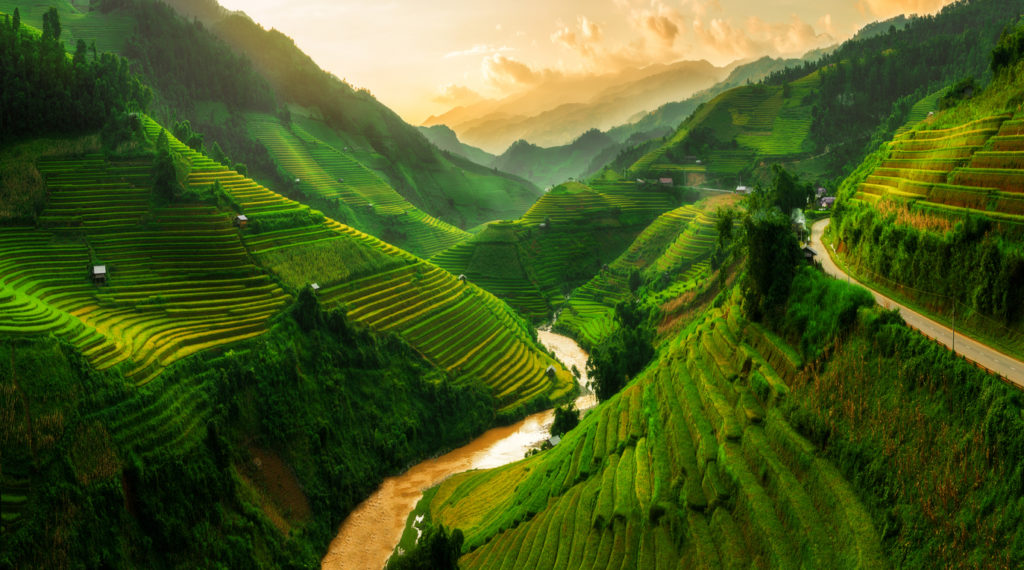 Admire the rice terraces in Sapa
Hiking in Sapa is by far one of the best things to do in Vietnam. Situated in the north region of the country, the charming little town of Sapa is framed by a sublime alpine scenery with hills dressed in breathtaking rice terraces. The hiking trails on the purple mountains and deep valleys in Sapa will lead your steps to superb scenery and small villages, where time runs slower and the locally-made rice wine is always a good companion. The area is still home to hill tribes, such as the Dao, Dai, and H'Mong, who have hidden away from modernity. Arrange a homestay in one of the villages for a chance to delve into their lifestyle and culture.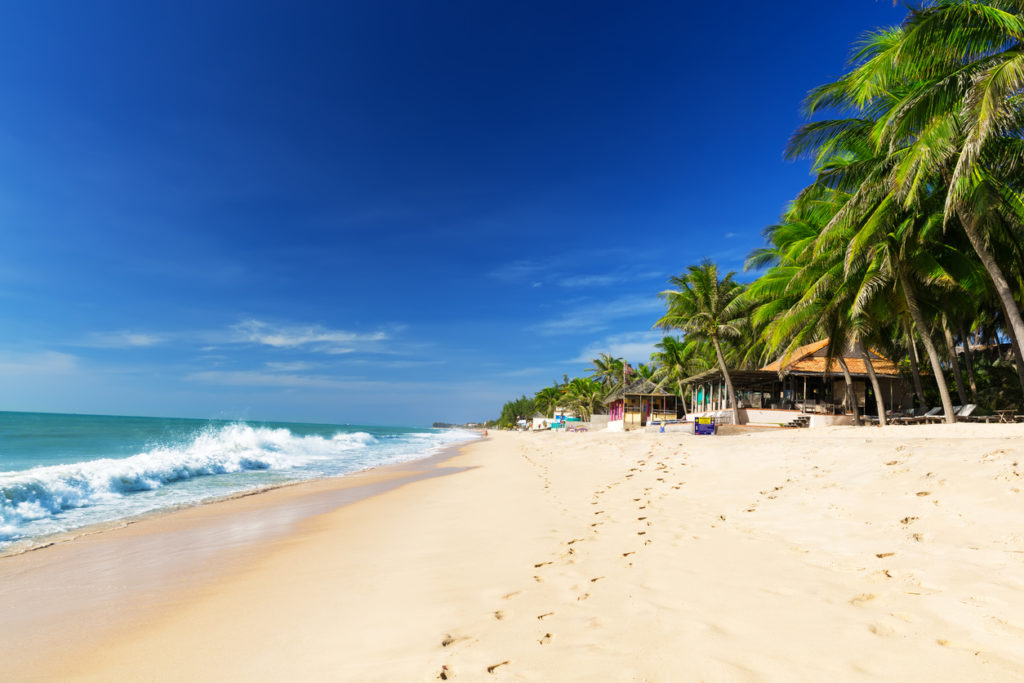 Unwind on the beach
The beaches in Vietnam are surprisingly beautiful, amazing destinations for relaxation in the sun and fun outdoor activities. Nha Trang charms visitors with its wide, palm-lined sandy beach and the lively ambiance of a summer resort. The local tour companies are happy to pamper guests with boat trips to the nearby islands of the stunning Nha Trang Bay. Snorkeling is spectacular in the area, while surfing is always a possibility in Mui Ne. Other remarkable beaches await in Hoi An and on the Phu Quoc Island. Hoi An is undoubtedly one of the most beautiful cities in Vietnam, a UNESCO Heritage town famous for its vibe and great food, as well as for its tailor-made clothes.