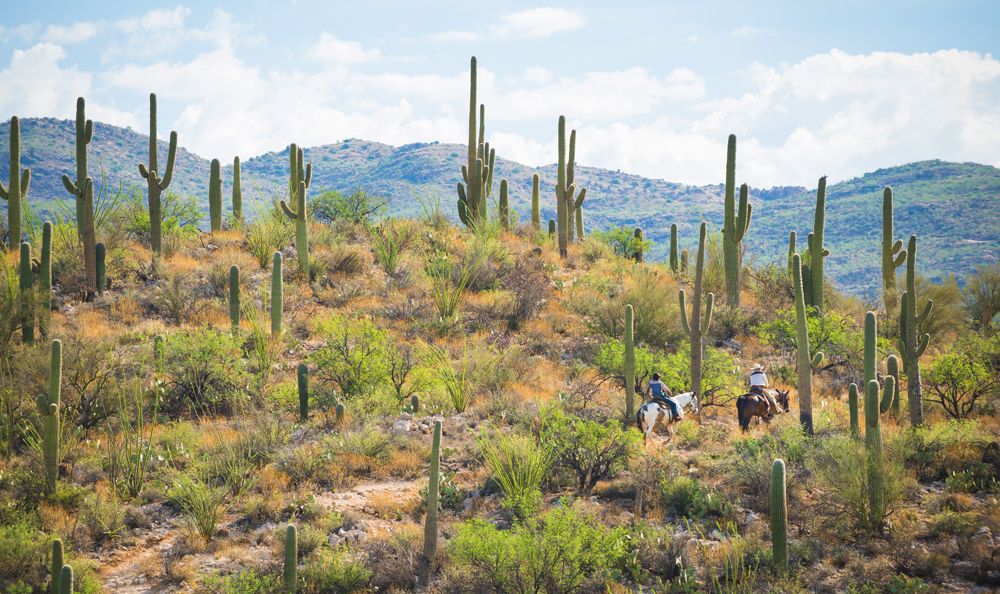 Arizona is the perfect destination for a journey of exploration and amazement. It is home to some of the most famous attractions in the world, such as the Grand Canyon and Cathedral Rock, but it is also a destination for quiet moments and introspection.
Arizona inspires and exhilarates! It is a paradise for those who love the outdoors and spending the night under the stars in places like the legendary Holbrook. It is a destination for sports fans and foodies. It is a place of ancient stories and a destination for family memories. It is all this and much more because there's so much more to Arizona than its top sights!
History and Mesa
The first thing you need to do if you want to really discover a place is to find more about its history and culture. You will numerous historical sites in Arizona, such as ruins of American Indian villages, where you can find ancient structures of the settlements of European missionaries founded in the 1600s. For a more recent file of history, you should see the Victorian mansions that await in Prescott or attend the gunfight at the OK Corral, which seems to be caught in a time loop and repeats itself daily.
Arizona doesn't disappoint when it comes to museums either, being home to many interesting exhibits and collections. Moreover, this is the place where you will be able to see the best-preserved meteorite impact site in the world that hit our planet about 50,000 years ago but continues to be a super star in the region.
One of the most beautiful museums in Arizona is the open-air museum of Mesa. One of the liveliest regions in the state, Mesa has an infinite number of attractions to keep everybody busy for days and days. You will find here everything from arts and culture to wildlife and sports. Wild West adventures await too, as well as a vibrant nightlife. Mesa is home to high mountain peaks and solitary deserts, a true wonderland designed for those who want to get away from all things popular and head into a land where authenticity is untouched by filters and effects.
Canyons and The Wave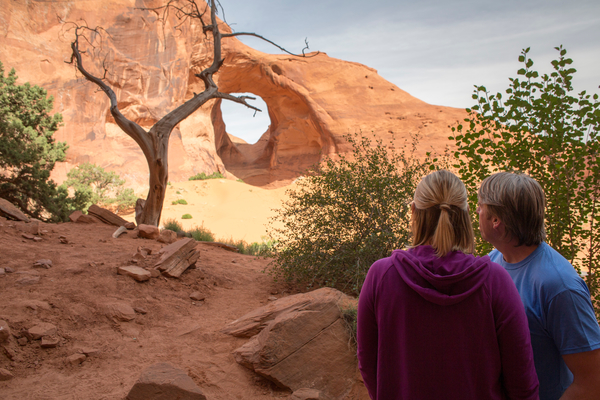 A less famous canyon than the Grand Canyon, but nevertheless a breathtaking attraction, the Glen Canyon National Recreation Area sweetens the rugged stone walls and endless desert with an incredible area of blue water. Lake Powell is a man-made lake created by blocking the Colorado River with the Glen Canyon Dam. If you're in the area, don't miss a visit to Antelope Canyon, an inspiring scenery that is often a muse for photographs and painters.
For a real taste of Arizona, you should also visit the town of Sedona, situated only one hour and a half from Phoenix. Sedona is embraced by red rock mountains and beautiful scenery. You can capture amazing views of the town from the main highway. The area is great for mountain biking and hiking. If you don't have too much time to spend here, a jeep tour will be the fastest way to discover the landscape.
One of my favorite places in Arizona, although I have to admit, it is quite touristy, is The Wave. However, there's no place like The Wave. This natural wonder illustrates the uniqueness of the region and the unimaginable creativity of nature. This undulating, graceful formation takes you in the midst of sandstone waves and creates breathtaking backdrops for beautiful photos. It is a hiker's paradise, especially if you prefer trail-less hikes. The Wave awaits on the slopes of Coyote Buttes, at the border between Arizona and Utah.
Waterfalls and cacti
Let's suddenly change the narrative and step into the refreshing world of the beautiful Havasu Falls. This magical waterfall is located near Supai, the capital of the Havasupai Indian Reservation, and dazzles visitors with is 100-feet drop into a pool of blue green water. Dedicate at least three days to a visit to Havasu Falls, so you can admire this marvelous waterfall, as well as visit the village and the Havasu Creek, a tributary of the Colorado River.
No visit to Arizona is complete without seeing beautiful cacti in all their splendor. Just stop at the Saguaro National Park and discover the legendary saguaro cacti in their natural setting, as well as the various desert flora and fauna in the area.
No matter how often you visit Arizona, you will always find something surprising along the road. Whether it's a popular attraction or a secluded village, everything in Arizona is real and authentic.