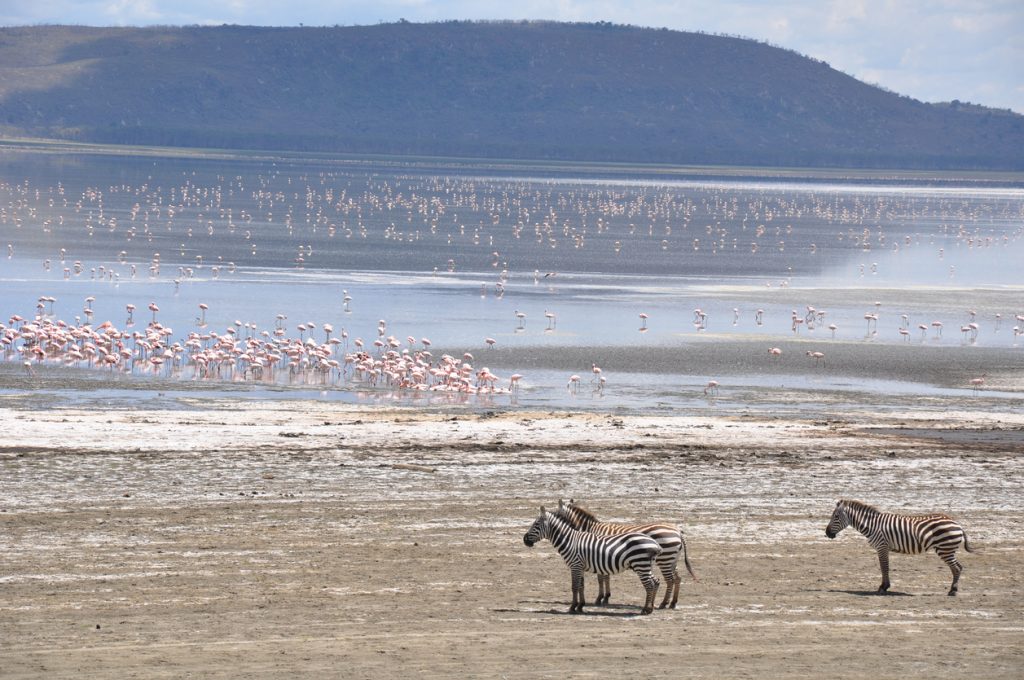 For people who want a little break from cities like Nairobi, Kenya or to end their African adventure with in a more relaxing setting, gorgeous Lake Naivasha is the perfect natural haven! Being the highest of the Rift Valley Lakes of Kenya, Naivasha is nestled more than 1,800 meters above sea level.
But Lake Naivasha is more than a body of blue water. Aside from a serene and relaxing atmosphere, the lake is home to fertile soil and abundant in natural bounty. The lake shore is adorned by grassy banks as well as olive and cacti trees. Naivasha is surrounded by majestic forests that can enchant any traveler. A particular tree to look for while here is the famous yellow fever tree (Acacia Xanthosphlea). Beside Lake Naivasha is the Moi South Lake Road. Here, you will see a series of charming flower farms housed in translucent tents. It is common to see locals make their way to the lake to work in these flowers farms. This beautiful freshwater lake stretches 13 kilometers, and has a depth of five meters.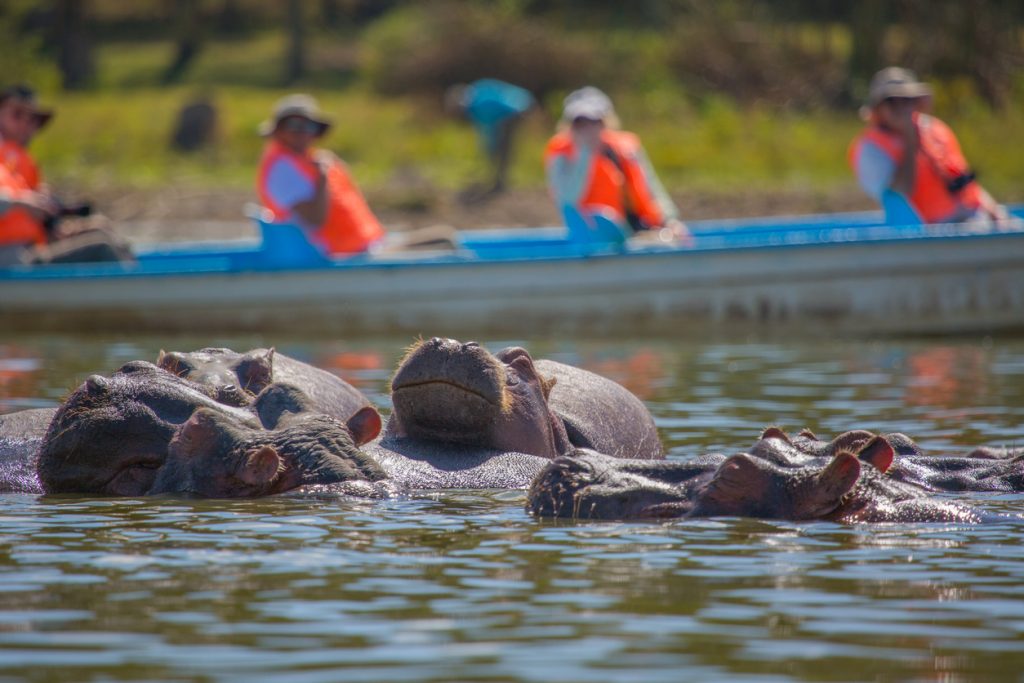 The shores of Naivasha Lake is a great place to see various game, which Africa is known for, in a more peaceful and natural environment. Giraffe are often seen in the area among the acacia. Colobus monkeys usually roam the treetops. While buffalos hang out in swamps, a hippo group tends to sleep in the shallow waters. Birdlife is also rich at Naivasha Lake. Birds like ospreys, eagles, black crakes and lily-trotters choose to inhabit the lake area.
After exploring the main Lake Naivasha and if you still have some time, consider visiting the area's other two smaller lakes, which are Sonachi and Oloidien. Sonachi, in particular, is quite a unique destination as it is a bright green lake that sits on a former volcano crater. Just beside the lake is the Hell's Gate National Park. Don't let the name scare you as it is used in reference to the park's very distinct landscape. At Hell's Gate, you will find huge red hued cliffs that provide as backdrop for steam vents and bubble springs.
Lake Naivasha is conveniently located just an hour away from Nairobi. You can reach the lake by taking a bus from Nairobi or driving private transport. Surprisingly, Naivasha is also equipped with an airstrip so charter flights are available for those who want travel by air. Because of the lake's proximity to a city like Nairobi, it makes an ideal daytrip destination. However, Naivasha is better experienced if you stay for a night or two. Fortunately, many companies realized the relaxing ambience and tourism potential of the lake, and these days, there is a wide range of resorts, guesthouses, and eco-lodges that tourists can choose from.
Some of the bigger accommodation establishments even have their own airstrips; while others provide transfers for their guests. Aside from the usual lodges around Lake Naivasha, tourists also have the option to stay in more rustic campgrounds. It is often said that the clear and bright night sky in Lake Naivasha is enough reason to spend a night in this spectacular natural attraction.