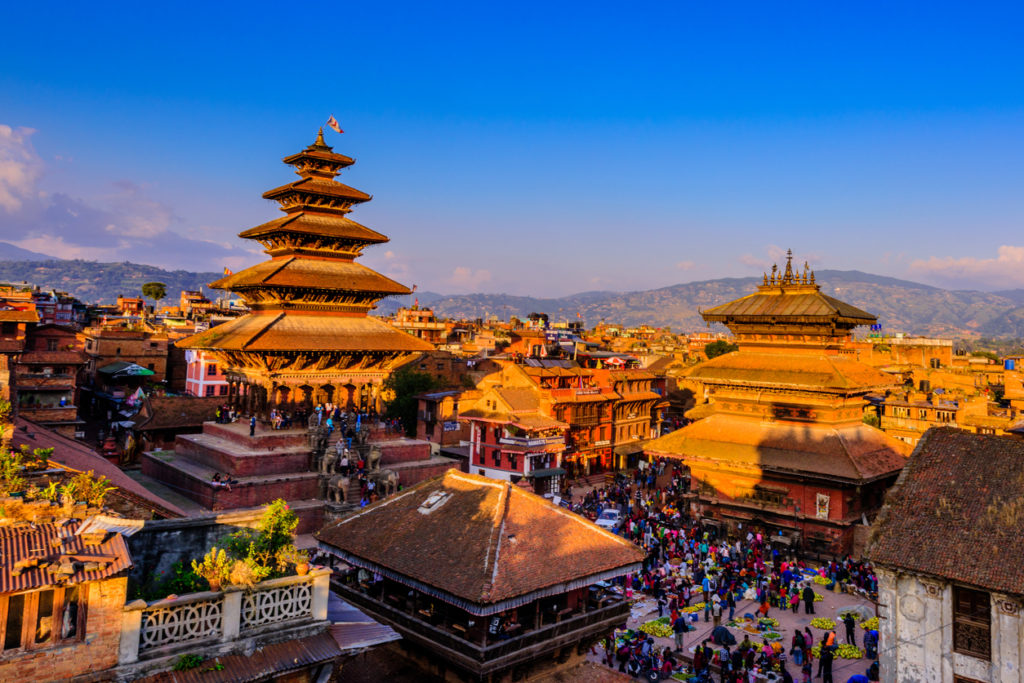 Explore Nepal if you want to discover what it feels like to be just one step away from heaven. Often referred to as the "roof of the world", Nepal dazzles with unworldly landscapes and tempts trekkers, hikers, and adrenaline-junkies with spectacular views and the world's tallest peak. Standing proud among the clouds at an altitude of 8,848 m, Mount Everest is the country's star attraction.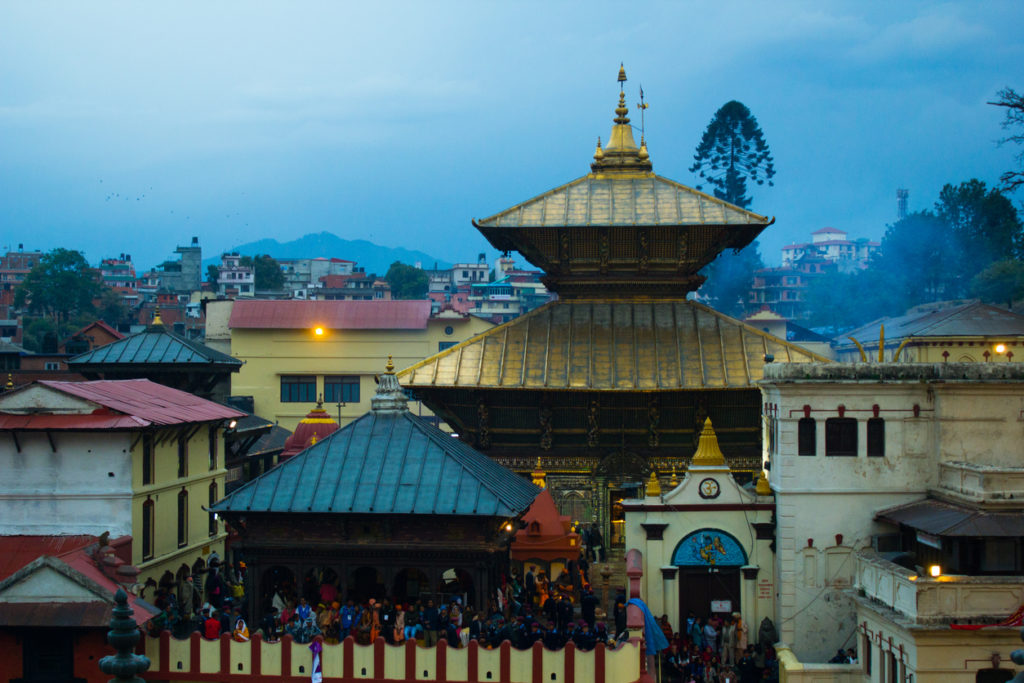 However, Nepal's magic doesn't hide only on its highest peaks. You will discover a country like no other where spirituality is embraced by every living soul and kindness reigns supreme. Nepalese people are friendly and gentle, always smiling, and ready to invite strangers into their homes for tea and conversation.
The birthplace of Gautama Buddha, Nepal is visited by millions of Buddhists searching for enlightenment, serenity, and absolute peace. You will often find them at the UNESCO World Heritage Site of Lumbini, a temple complex where Buddha once lived. Hinduism too has a strong presence in Nepal and is beautifully illustrated through numerous Hindu temples.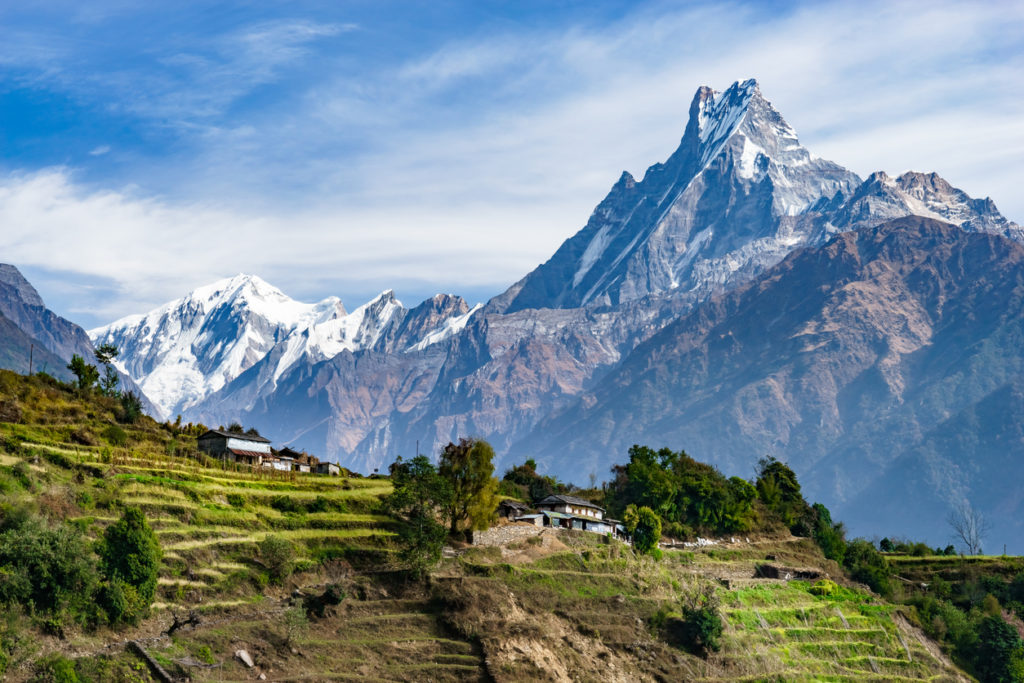 Bow in awe to the surreal natural landscapes of Nepal
Travelers come to Nepal for its spectacular scenery, hiking, climbing, and mountaineering. Only a few of them are determined to conquer Everest or trek to Everest Base Camp, which means reaching an altitude of 5,380 meters above sea level. Most of them settle for less-known and easier treks that reward them with spectacular views, a myriad of lakes and hot springs, and access to hidden villages always happy to welcome them.
If the Everest trek is too difficult for you, you can always opt for the Annapurna range. Annapurna Base Camp is situated at a lower altitude than the Everest Base Camp, so it's easier to access even without a guide, and a lot quieter than the former. And the views are epic! If you insist on admiring Everest but want to skip the climbing part of the experience, you should book a scenic flight that will take you closer to the majestic mammoth!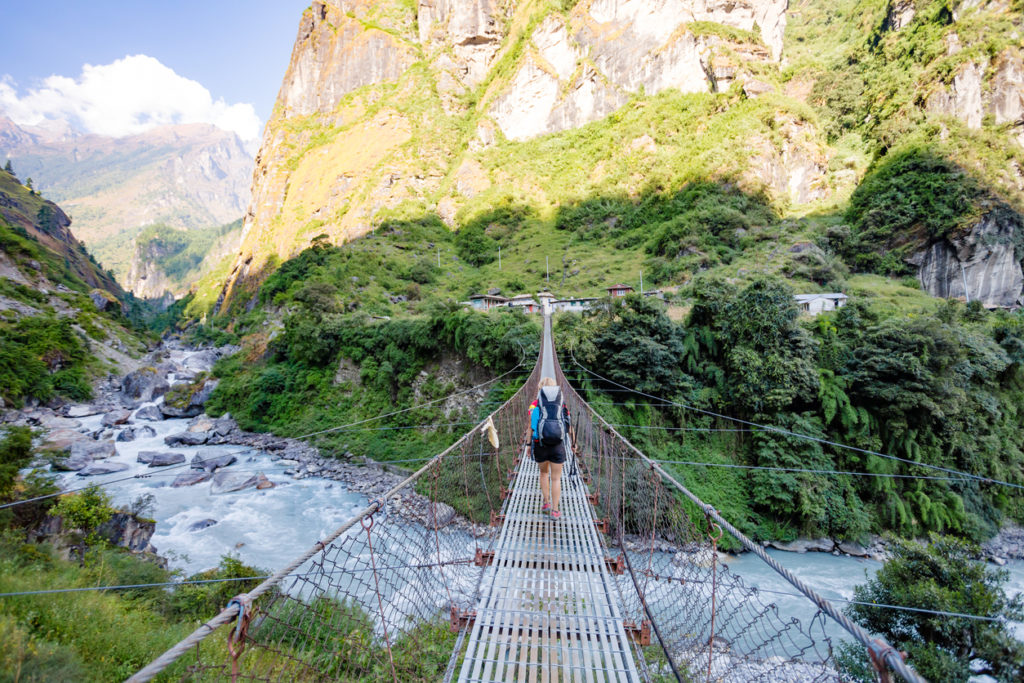 Step into the Nepalese jungle and admire the Bengal tigers
Chitwan National Park is Nepal's oldest national park and home to endangered Bengal tigers, mugger crocodiles, and one-horned rhinos. Join a safari tour and don't miss your chance to explore Nepal's jungle and admire magnificent beasts in their natural habitat. Enjoy the frenzy created by numerous bird species and keep an eye on the tigers, monkeys, and rhinos.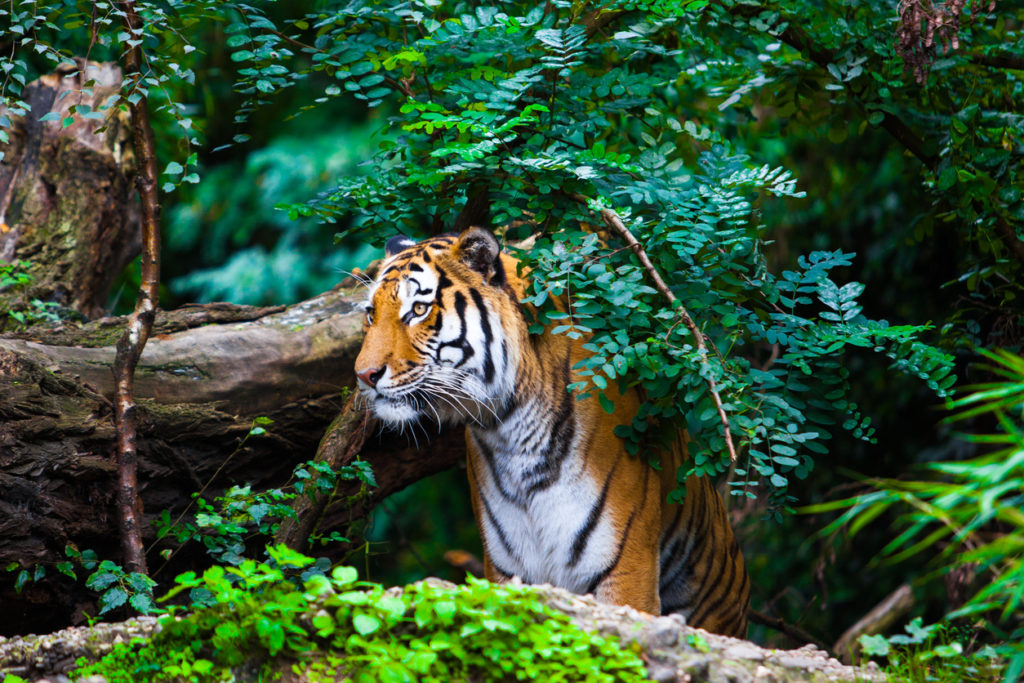 However, please say no to tours on the back of elephants. These poor creatures are taken from their mothers when they are young and abused for many years to accept riders on their backs. The best way to explore Nepal's beautiful forests and grasslands is from the back of a safari vehicle.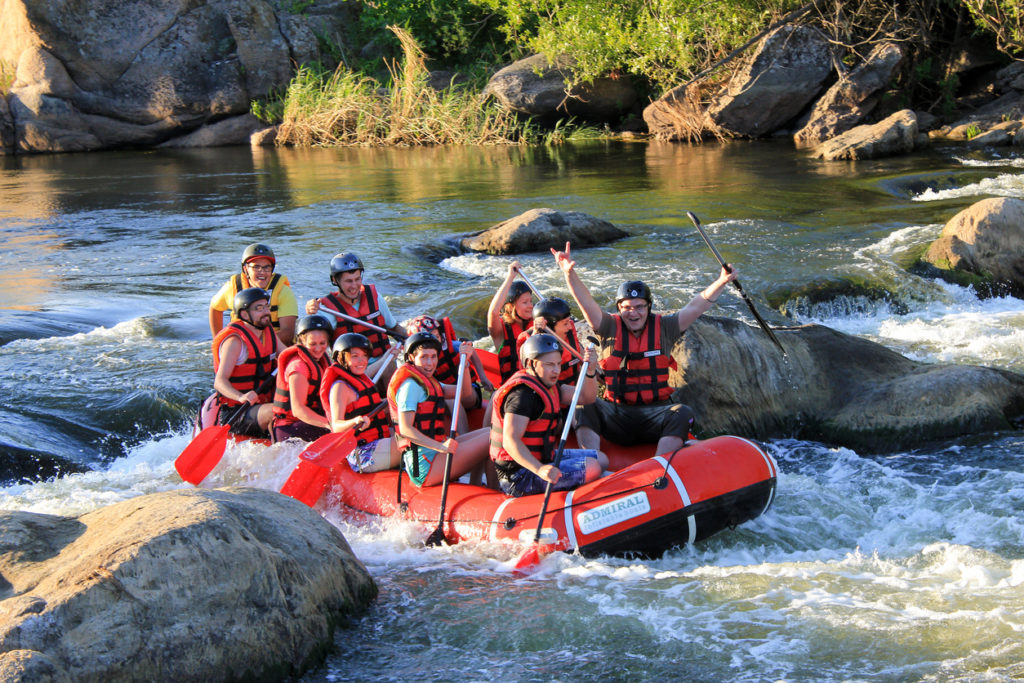 Take to the water and feed your appetite for adrenaline
The fantastic white water rafting experiences prove that Nepal is so much more than just its colossal mountains. If you're up for an adventure, take on the swirling waters of the Marsyangdi River. If you're based in Kathmandu, plan your rafting adventure on the scenic Trisuli River. Many rafting adventures start in Pokhara, so make sure you choose your water adventure according to your level of experience and preferred location. Nepal has numerous waterways that promise memorable adventures and heart-racing experiences.
If you love water adventures but you're not a big fan of whitewater rafting, you can always choose to peacefully float on the beautiful Phewa Lake in Pokhara. You can be the captain of your boat or hire someone to do the paddling for you and enjoy the beautiful views that frame the lake. Don't miss a tour of Barahi Mandir, an island situated in the middle of the lake.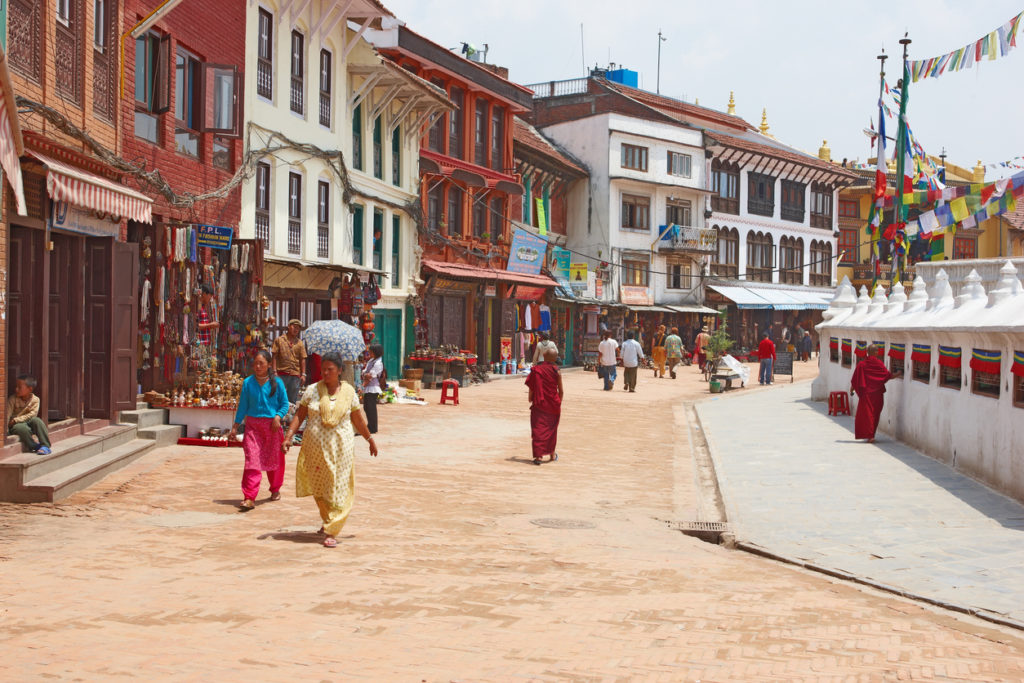 Get caught in Kathmandu's intoxicating frenzy
Kathmandu, the country's capital, is a bustling city and the starting point for travelers who want to feel the pulse of Nepal. Prepare for a crazy and chaotic city steeped in history and spirituality. Vibrant and lively, Kathmandu surprises at every corner with beautiful sights, unique architecture, and all the street food you can dream of.
If you have time for just one of the many attractions in Kathmandu, let this be the superb Durbar squares that tell the story of the three main kingdoms of Nepal: Basantapur, Bhaktapur, and Patan. Each of the squares has its own temples, idols, fountains, and legends, and is a great place to familiarize yourself with the country's history while admiring ancient Nepali architecture.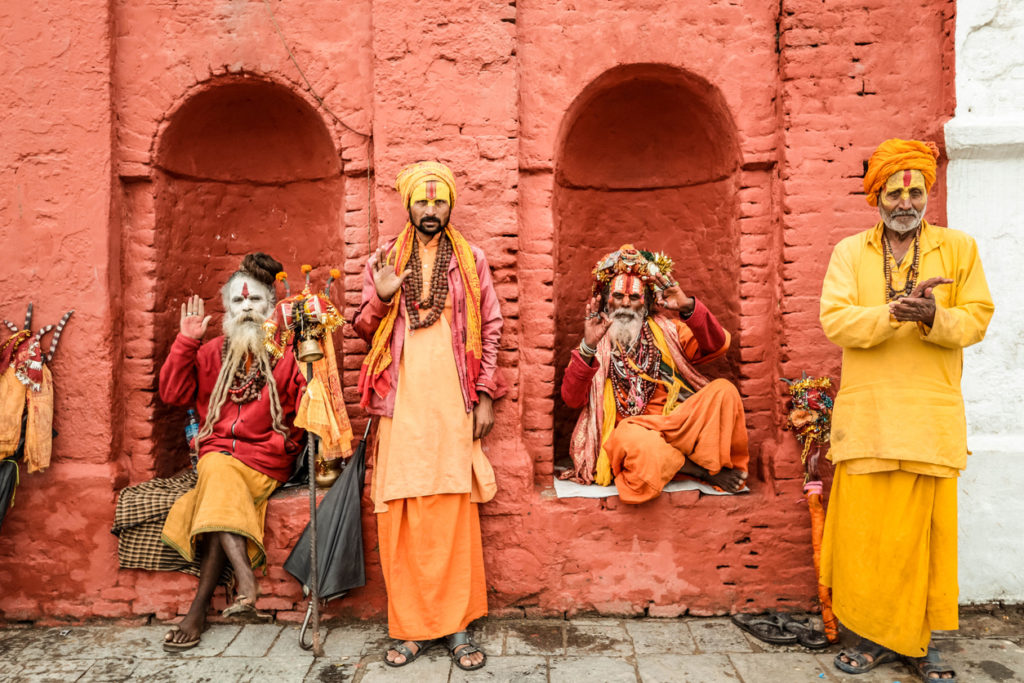 Many of Nepal's greatest temples are based in Kathmandu. For a sublime spiritual experience, devastatingly beautiful views, and an encounter with playful primates, visit the Swayambhunath Stupa, also known as Monkey Temple. Your itinerary of Kathmandu will not be complete without a tour of Boudhanath Stupa, a massive presence that dominates the city's skyline and watches over the Nepalese since the 14th century.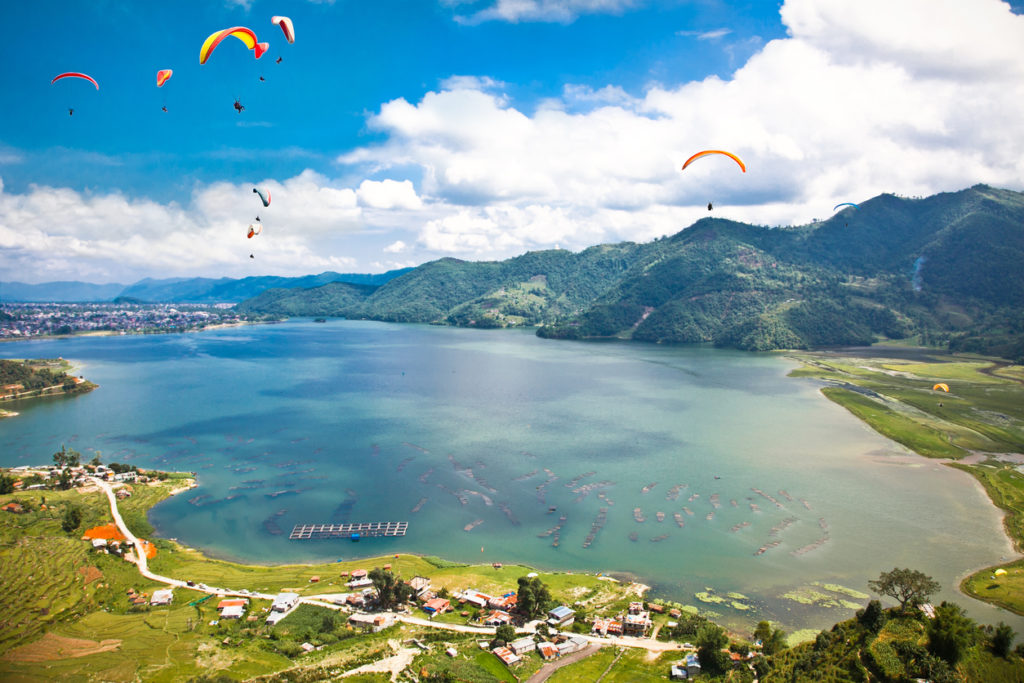 Discover the jewel of the Himalaya
Pokhara, Nepal's second-largest city, is known as the "jewel of the Himalaya" due to its extraordinary beauty. Stretched along the shores of Phewa Lake, Pokhara lures visitors with fabulous views of the snow-capped Annapurna peaks, splendid temples, and a plethora of traditional bazaars.
Less crowded and hectic than Kathmandu, the city is a great base to start your trekking adventures in the Annapurna range. If you're not up for the challenge, you can enjoy a pleasant walk along the tourist strip that will take you on the shores of Phewa Lake. Want to admire the sunrise over the Himalayas? Follow the 10-km route to Sanangkot and your wish will come true!