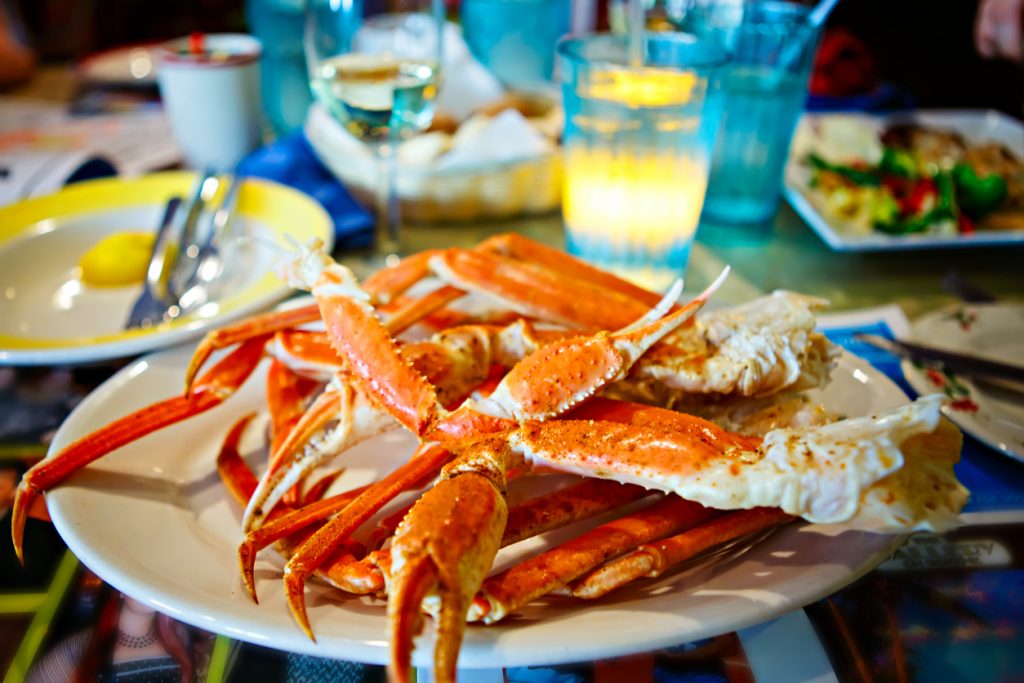 There are many things to love about this destination – the sun, the beach, the parks, the no state income tax, the sea and also the seafood dishes of Florida too. However, one of the best things travelers really do love about Florida is the easy access to fresh seafood. Florida is a paradise for seafood lovers with seafood stands and restaurants at almost every corner of the street. Fishers bring back from the sea an extravaganza of fish, including grouper, snapper, hogfish, mullet, pink shrimp, lobsters, and stone crab. And the list can go on and on!
There are not many dishes in Florida that can be labeled as 100% American food, due to the abundance of cultural influences, but they can firmly say that nobody cooks seafood as they do. The seafood recipes are infused with Caribbean and Southern ingredients and twists, and create a mixture of cuisines where seafood reigns supreme. Even if you don't know your snapper from your mullet, you will love whatever seafood they put on your plate! However, make sure you try these popular seafood dishes of Florida: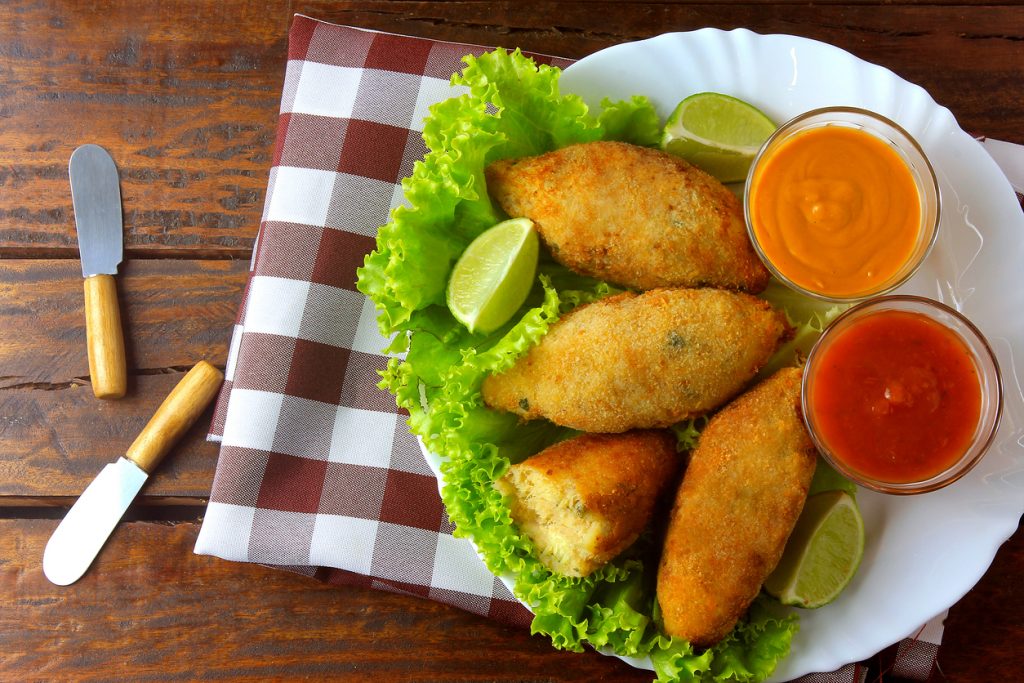 Conch fritters
Also known as the "Conch Republic", Florida definitely knows its way around the conch. The conch is a chewy mollusk omnipresent in the local menus. With the King Conch the official shell of the state, there's no wonder that you can find it pretty much everywhere. Served raw and chopped in salads with lime juice or better yet breaded, and fried, as conch fritters, the conch is a must-try when in Florida. You can also enjoy it as conch chowder, especially if you like it spicy, as an appetizer or as an entrée. It really doesn't matter how and when you eat it! You just have to try it!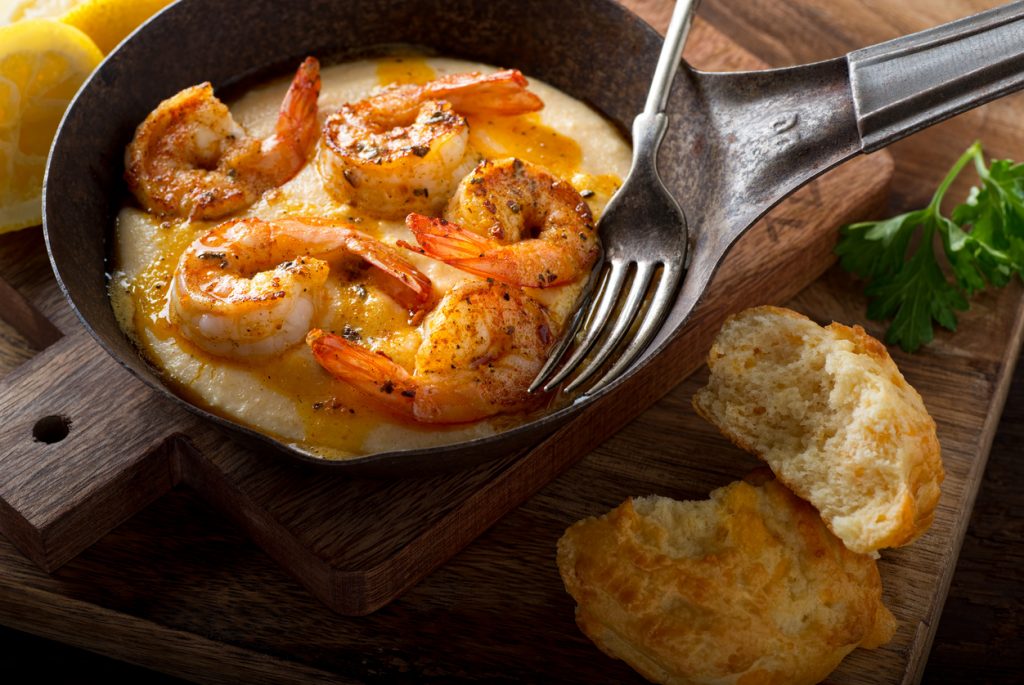 Shrimp and grits
Strongly influenced by the Creole cuisine and a beloved Southern dish, the shrimp and grits is served all across Florida. From family-run dinners to posh restaurants, everybody serves shrimp and grits. While some recipes keep it simple, others are more elaborate and fancy, but all guarantee authentic and delicious shrimp and grits. After all, what's not to like about it? A delicious encounter between low-country grits and fresh Floridian seafood is always a good idea for a meal. You can eat this seafood dish for breakfast, lunch, or dinner. No one will judge you!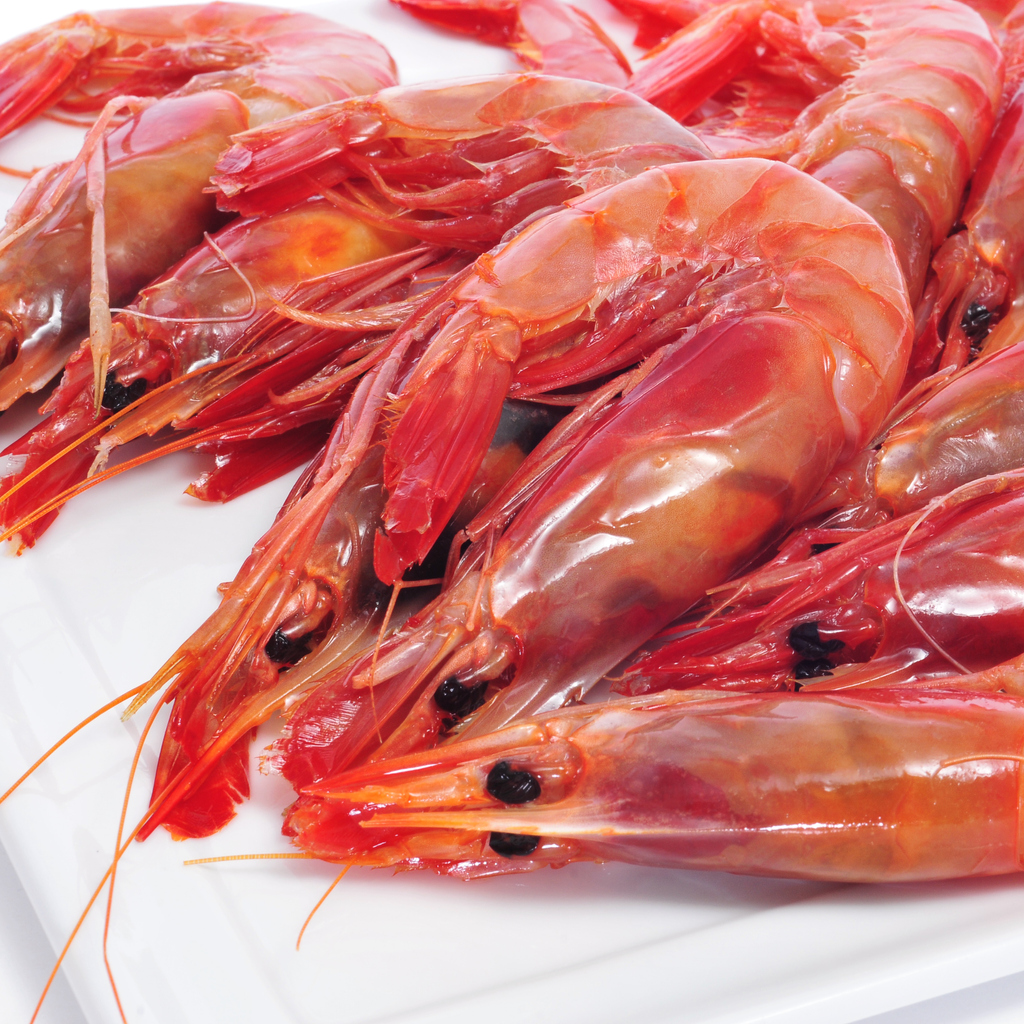 Pink shrimp
The variety of shrimp is overwhelming in Florida. However, there's no shrimp as praised and loved as the pink shrimp. Since Florida fishers provide almost 80% of the country's supply of pink shrimp, it's no surprise this tender and sweet marine creature is such a hit among the locals and tourists. While in the northern Gulf of Mexico, the pink shrimp goes by the name of hopper, the Key West shrimp has taken the more glamorous name of "Key West Pinks". They are basically the same type of shrimp with the only difference that the latter matures on the coral sand bottoms of the Dry Tortugas and has a more glamorous shade of pink. Pink shrimp gets served boiled or in cocktails at every restaurant in Key West.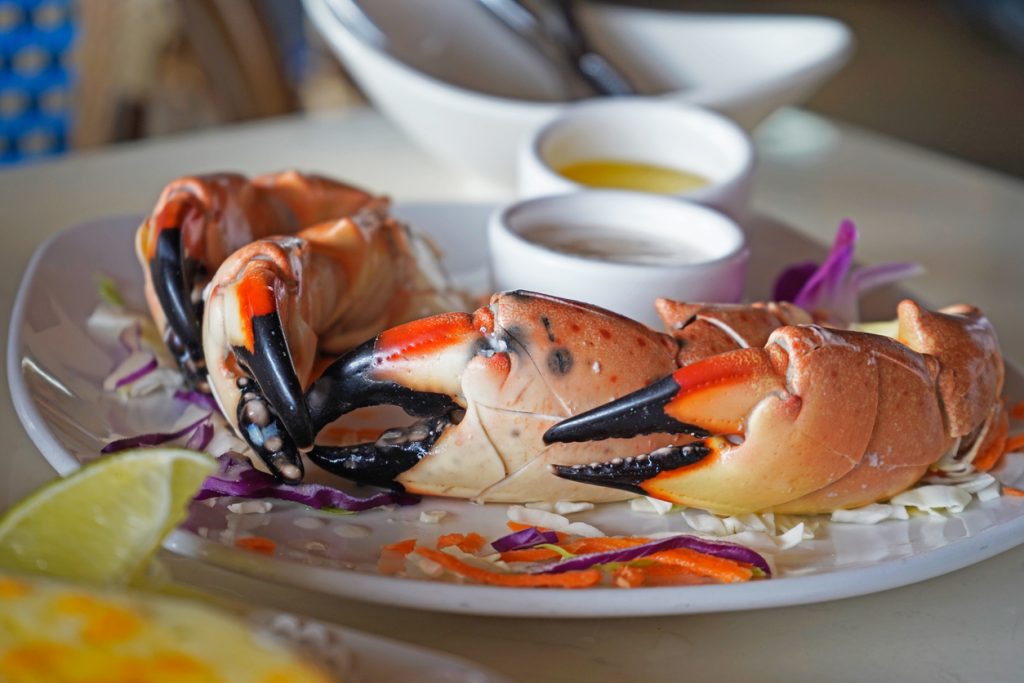 Stone crab
Found in the Atlantic Ocean, the stone crab is a peculiar creature. Most of the sweet and succulent meat of this crab can be found in its claws that can be taken off without killing the crab in the process. As a matter of fact, once the claws are removed, the crab is returned to the ocean and its claws regenerate over the course of up to two years. It can certainly be considered a sustainable crab delicacy. The stone crab probably got its name because of its hard shells and is in season between October and May. Most chefs serve the stone crab chilled with mustard sauce but you can also try the warm stone crab with butter.