Grab some rubles, pack warm clothes, and head to Russia this winter. Skiing in Russia is not for the faint-hearted because of its steep slopes and high altitude, but it's an extraordinary challenge for intermediate and advanced skiers, and snowboarders. Russia's northern Caucasus Mountains have made an appearance on the skiers' maps back in 2014 when they housed the Winter Olympics, and currently welcome winter sports enthusiasts with world-class ski resorts.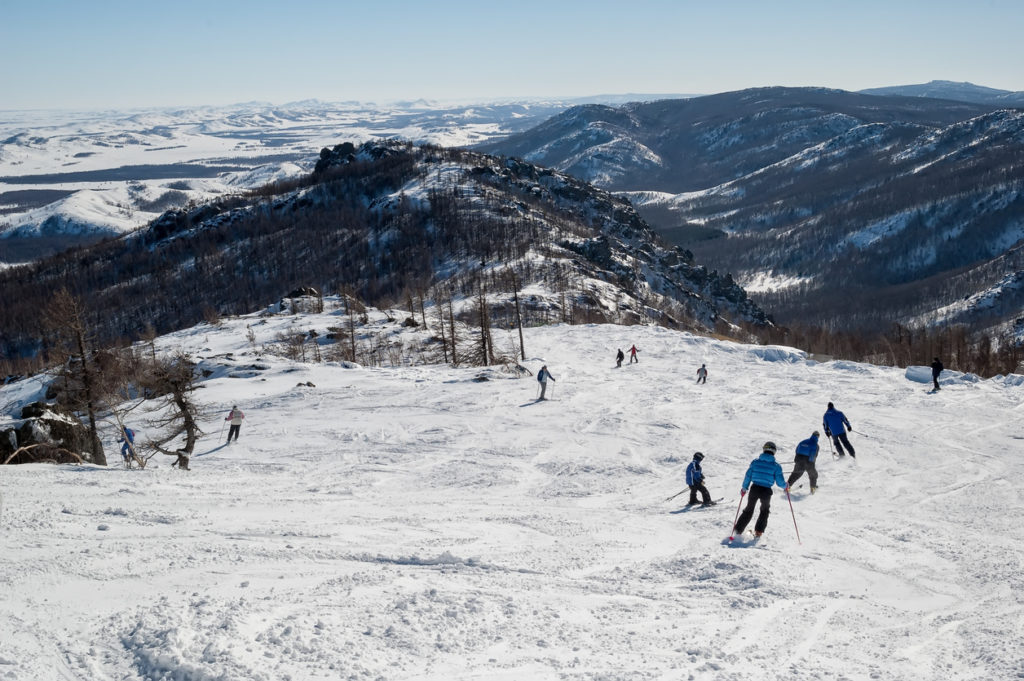 Boasting Elbrus, the tallest mountain in Europe, which reaches an altitude of 5,642 m, the mountain ranges in Russia know a thing or two about abundant snow and the perfect weather for skiing. Moreover, Russia's ski resorts are significantly more affordable than the ski resorts in the Alps, with lower prices for ski passes, lift tickets, accommodation, and dining.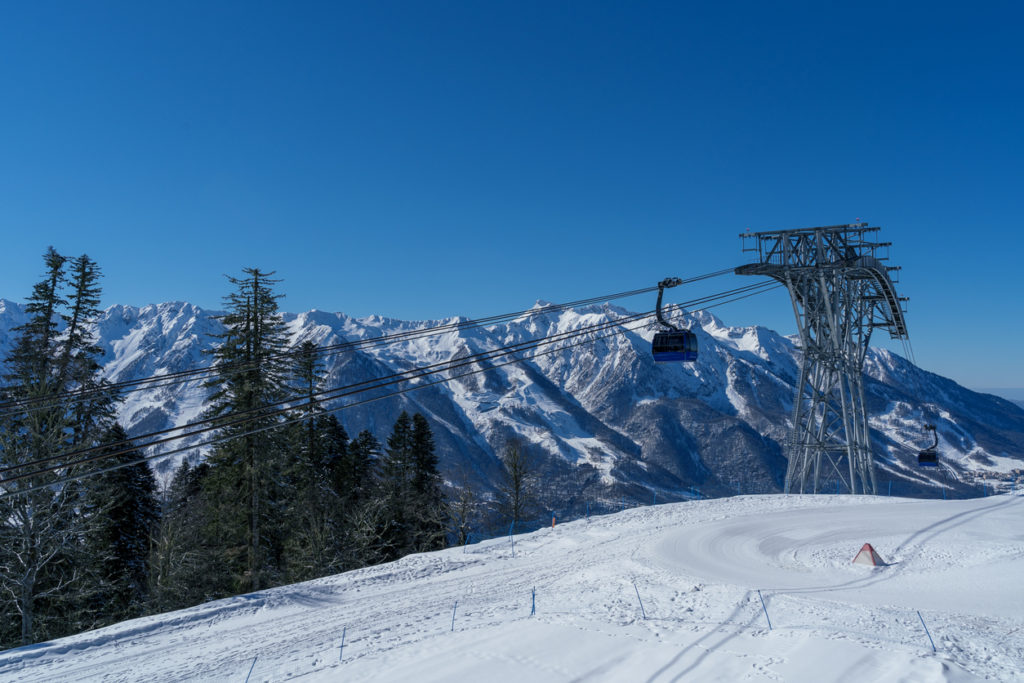 Russia's vastness encapsulates fabulous ski areas dominated by high altitude mountain ranges and excellent ski slopes. From the elegant ski resorts in the northern Caucasus, near Sochi, to the far east winter adventures in Kamchatka, you'll find about 7,800 km of mountainous areas. Russia is an ideal destination for both skiing and snowboarding, but also for cat skiing in the remote vastness of the Siberian Peninsula, and heli-skiing that will take you around the summit of Elbrus and the volcanic peaks of Kamchatka. So, if you've decided to skip the usual ski holiday in France, Switzerland or Italy, how about skiing in Russia?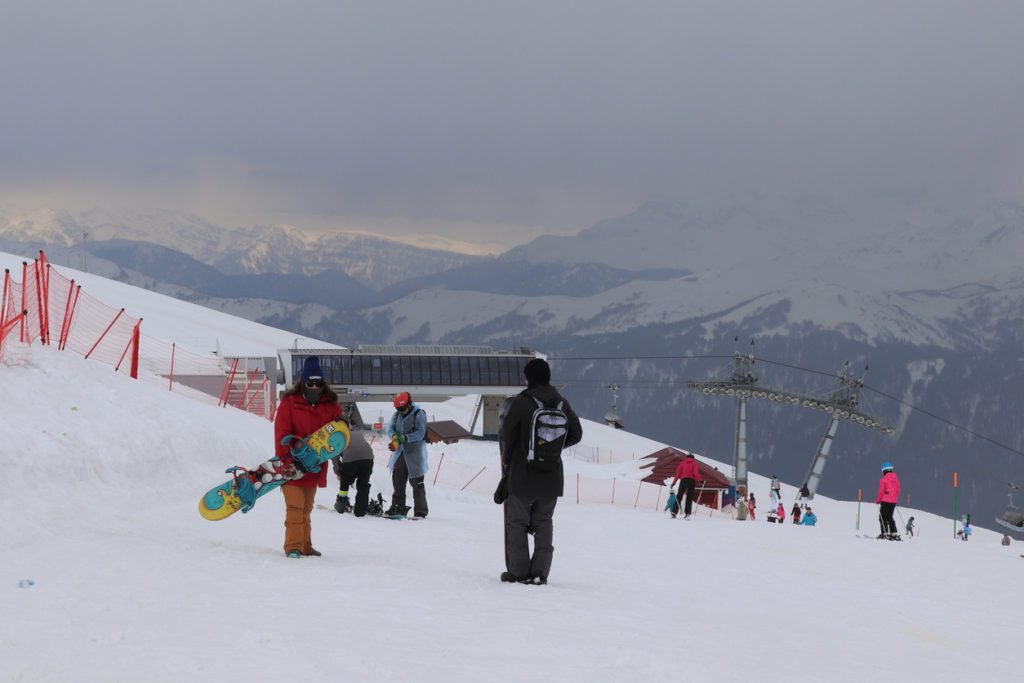 Rosa Khutor
Rosa Khutor is one of the three ski resorts that form the Krasnaya Polyana ski area, famous as the scene of the alpine skiing events that took place during the Winter Olympic Games. Set on a plateau that measures about 4.500 acres, with the lowest slope at 819 meters and the highest lift at 2.286 meters, Rosa Khutor welcomes skiers with 38 km of ski runs served by 25 lifts and is designed for skiers of all levels of experience. While beginner skiers have fun on the green runs, experienced skiers can test their limits on the black runs. The resort also offers numerous other winter activities, such as skating, snowboarding, as well as shopping, fine dining, and spa experiences. Even though snow is abundant in Rosa Khutor and lasts for almost half a year, the resort has an impressive artificial snow system that covers almost 250 acres of slopes with fluffy snow.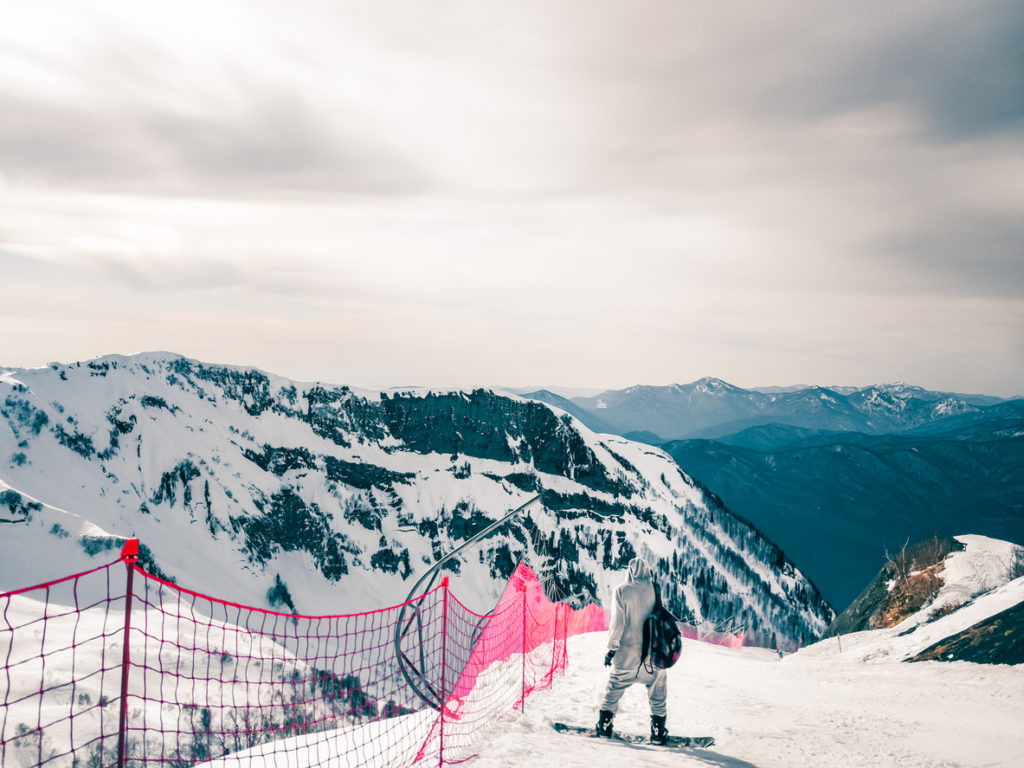 Gorky Gorod
A modern medium-size ski resort near Sochi, situated between 960 and 2.300 m, Gorky Gorod offers excellent skiing and snowboarding for beginners and intermediate skiers, as well as tree skiing and high altitude fun for advanced skiers and snowboarders. The entire ski lift system is modern and reliable and winter sports fans have access to more than 30 km of slopes served by 11 lifts.
Gazprom
Gazprom mountain resort (named after the company that founded it) has 20.3 km of slopes and 16 lifts, ideal for both skiing and snowboarding. Since this is Vladimir Putin's favorite ski resort, expect to go through some unusual security checks before hopping on the gondola and to ride in a lift equipped with cameras. Situated between 949 and 1.800 m, Gazprom was the site of the cross-country skiing and biathlon competitions during the Olympics. Currently, this is a favorite destination for family ski trips and the most exclusive ski resort in the country.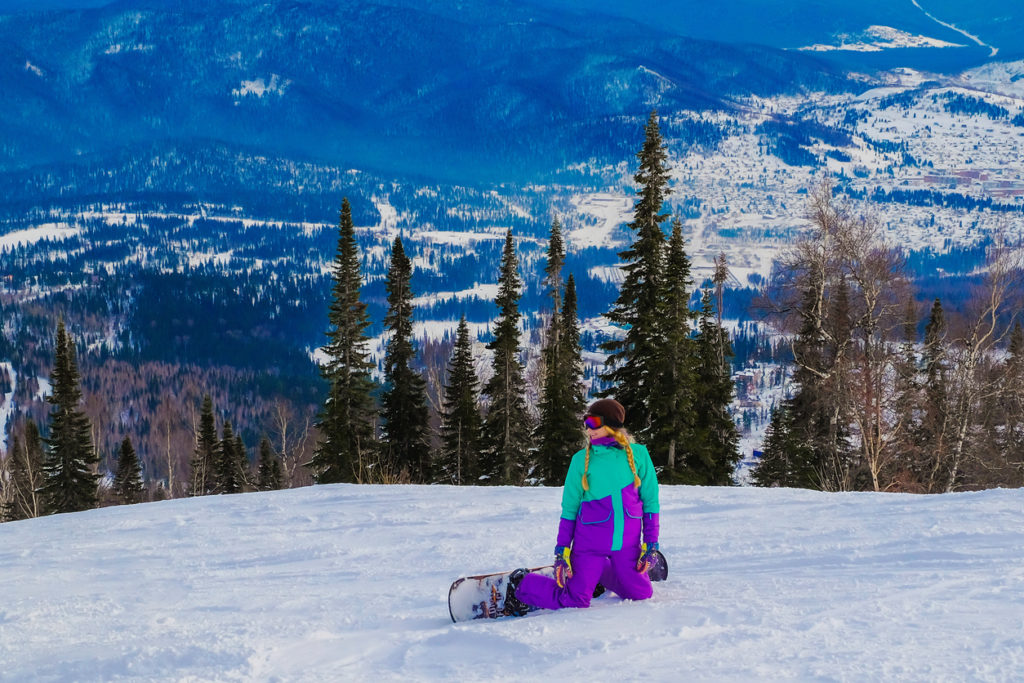 Sheregesh
What ski destination can be more exciting than the Russian Siberia? Sheregesh is one of the best ski resorts in Russia due to its crisp, dry, and light snow, and an extended ski season that lasts from November till May, although the first snow touches the peaks as early as September. The resort is equipped with 42 km of ski runs and has 19 lists but it keeps on modernizing and developing every year, so expect more and better in the years to come. The tallest peak is the Green Mountain that reaches an altitude of 1.270 m. Snowboarders love to spend their winter holidays in the Sheregesh ski resort and enjoy the fabulous snow, while party-goers flock here to attend the GRELKA Sun & Light festival, a tradition that started in 2013 and includes, among other things like vodka and music, skiing in a bikini. Situated about 4.000 km from Moscow, getting to Sheregesh is not exactly a walk in the park, but it's worth the effort.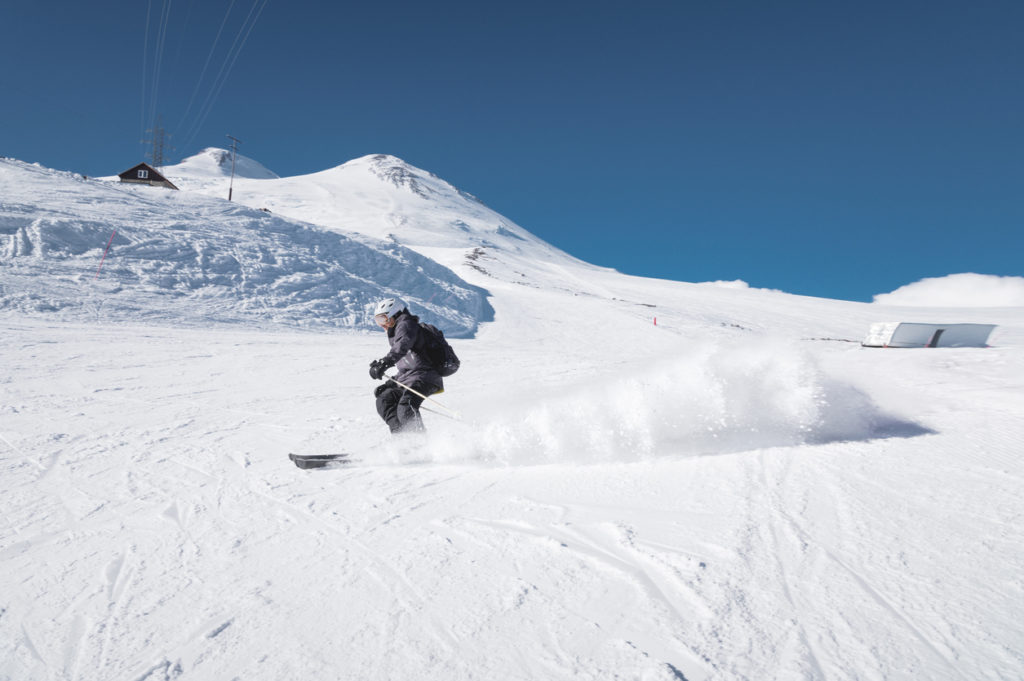 Elbrus
The Greater Caucasus dazzles skiers with gargantuan peaks and challenging ski trails. However, don't feel intimidated. Despite its majestic peak and colossal height, the slopes can be tamed by skillful skiers. Elbrus Azau ski resort is situated in the Kabardino-Balkariya region, about 150 km from the town of Nalchik, and has most of its excellent slopes on its southern side. The scenery is breathtaking and a good enough reason to make the effort to get here even if you're not very fond of skiing or snowboarding. Expert skiers adore feeling the adrenaline rushing through their veins while sliding on Elbrus's 23 km of downhill skiing. The resort has 3 ski lifts and 6 tracks that await at an altitude of over 2.500 m.