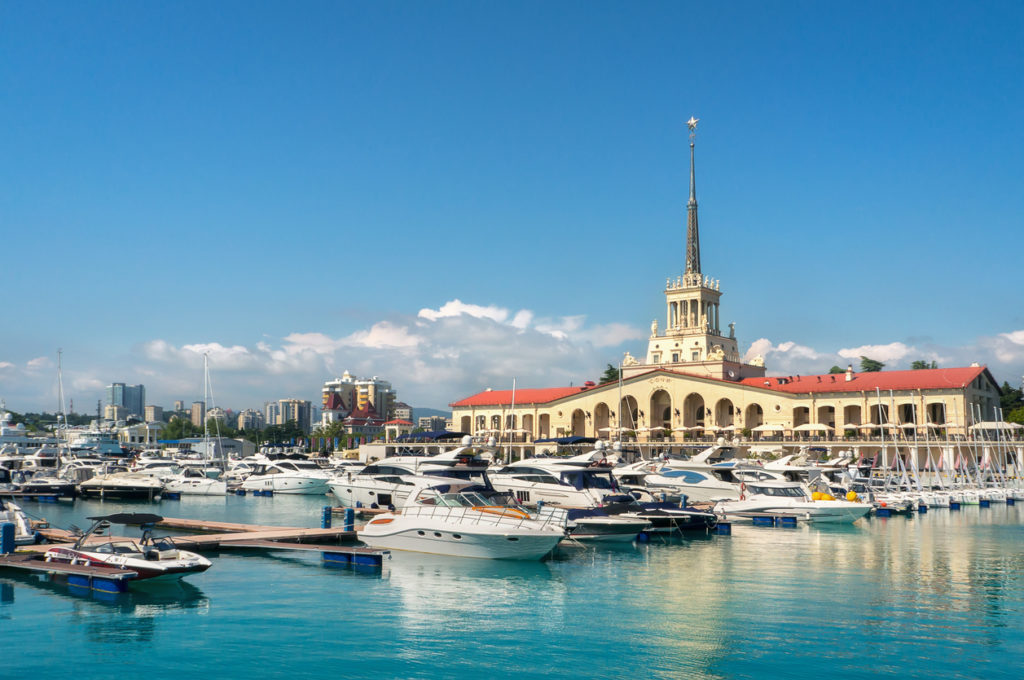 The largest resort city in Russia, Sochi surprises visitors with glorious summer weather and memorable winter holidays. Famous for its upscale wellness centers and the only resort in Russia blessed with a subtropical climate and an exotic atmosphere, Sochi is an ideal destination for relaxation regardless of the season.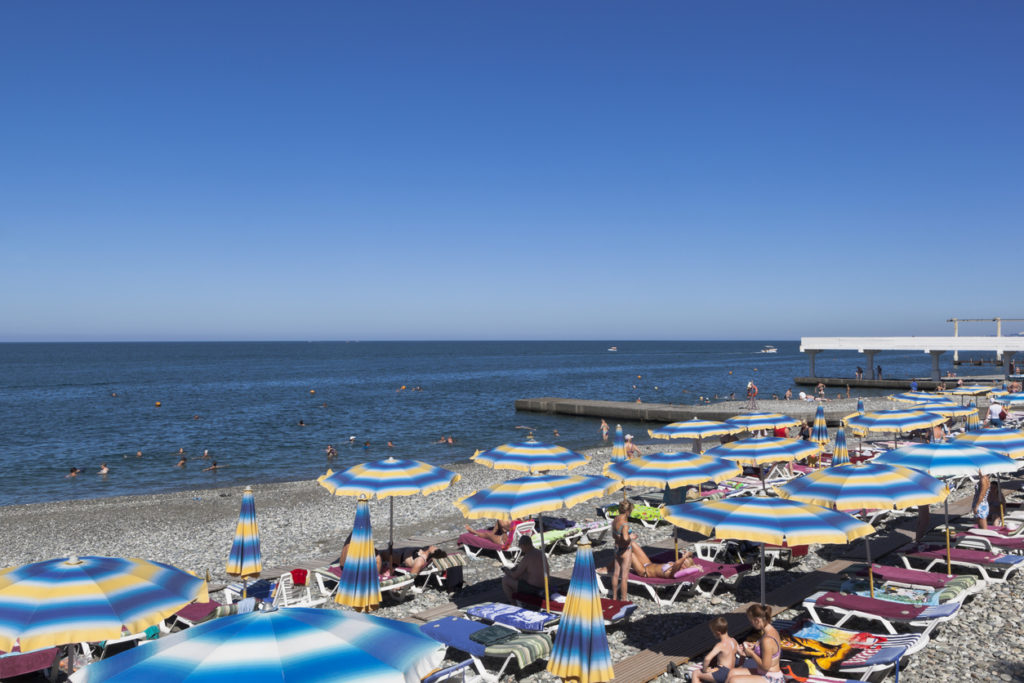 Situated along 145 km of the Black Sea and about 20 hours by car from Moscow, Sochi is often referred to as the capital of the Riviera of the Caucasus and is the longest city in the world after Mexico City. With a history dating back to the ancient Greeks and Romans, Sochi promises fascinating sights, gorgeous beaches, great skiing adventures, and a laidback ambiance.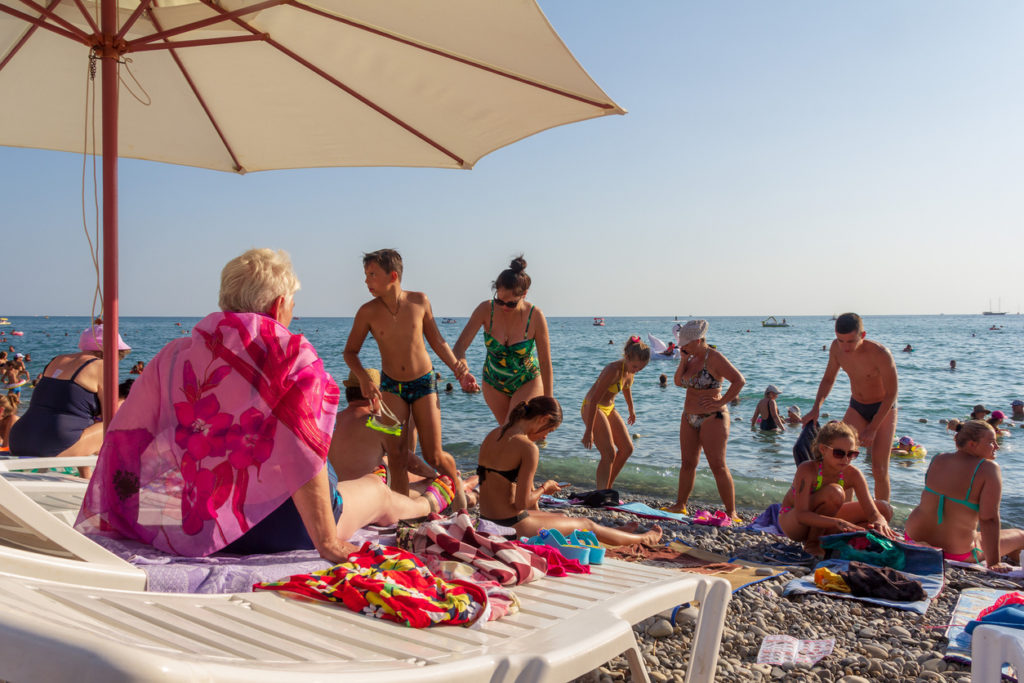 Natural wonders
Many wealthy Russians choose to spend their money at the numerous spas awaiting in Sochi, spectacular rejuvenating centers where guests enjoy the healing touch of over 50 mineral springs. One of the most famous springs in Sochi is the Matsesta Sulfur Springs that have been healing people since antiquity. And the wellness experience doesn't limit itself to the soft touch of the natural springs. The Adlersky City District also has precious deposits of mud rich in healing properties.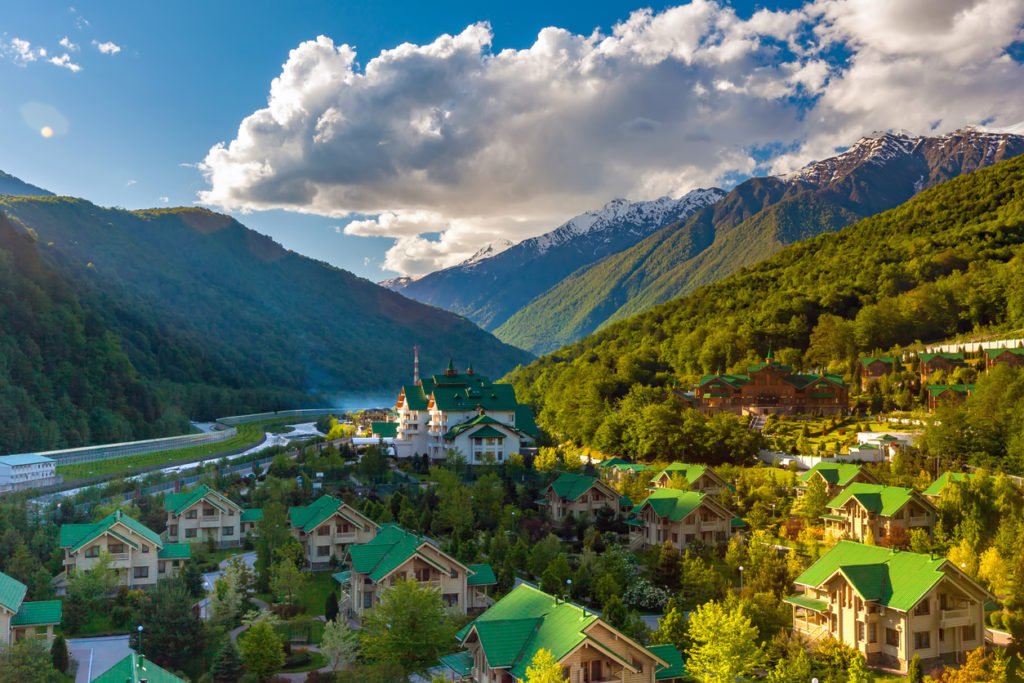 However, there's more magic to the Caucasian State Nature Biosphere Reserve, than its unworldly springs. The Agura and Orekhovskaya waterfalls are superb destinations for hiking and mountain biking. The roads there are adorned with mysterious caves and magnificent views, so you'll reach your destination without worrying about anything else than capturing the attractions along the way.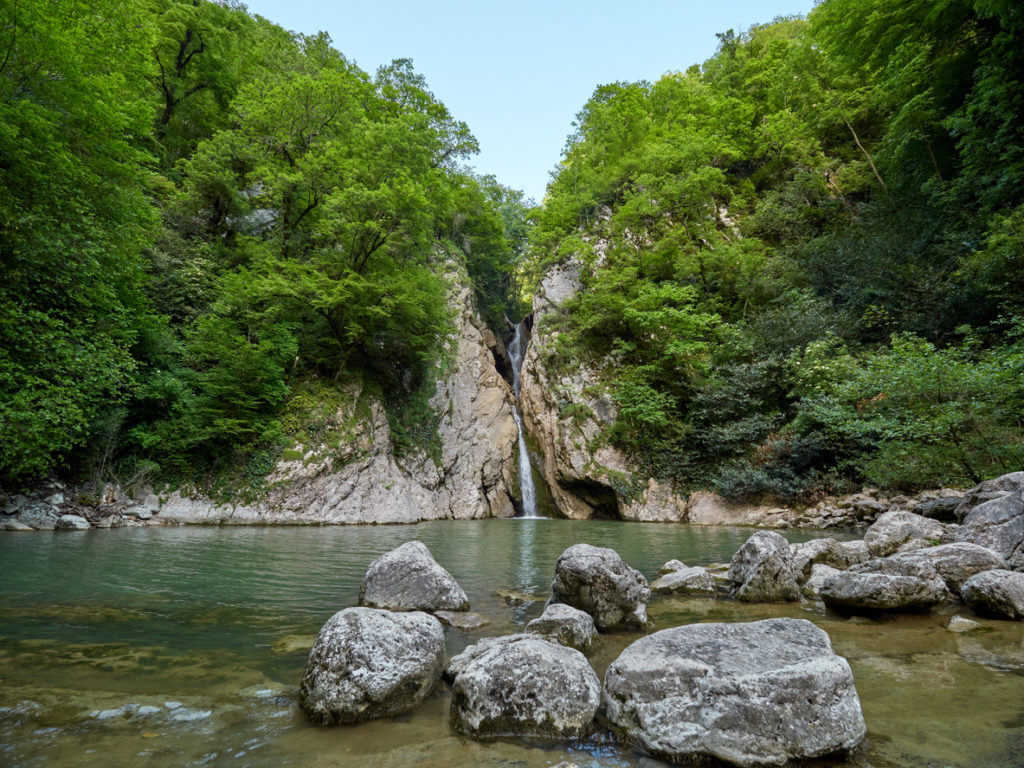 When winter comes, travelers flock to the superb Krasnaya Polyana (Red Meadow), also known as the small Russian Switzerland. Here is where they'll find ski slopes and hiking routes, as well as stories about Imperial hunting grounds and the hunting lodge of Nicholas II dating back to 1901.
Boasting more than 500,000 acres of forests, with some of them reigning supreme in the city center, Sochi dazzles visitors with a superb air quality, as well as numerous parks and a splendid Arboretum, home to exotic plants. Along the coast await romantic promenades that enchant tourists with gorgeous sea views.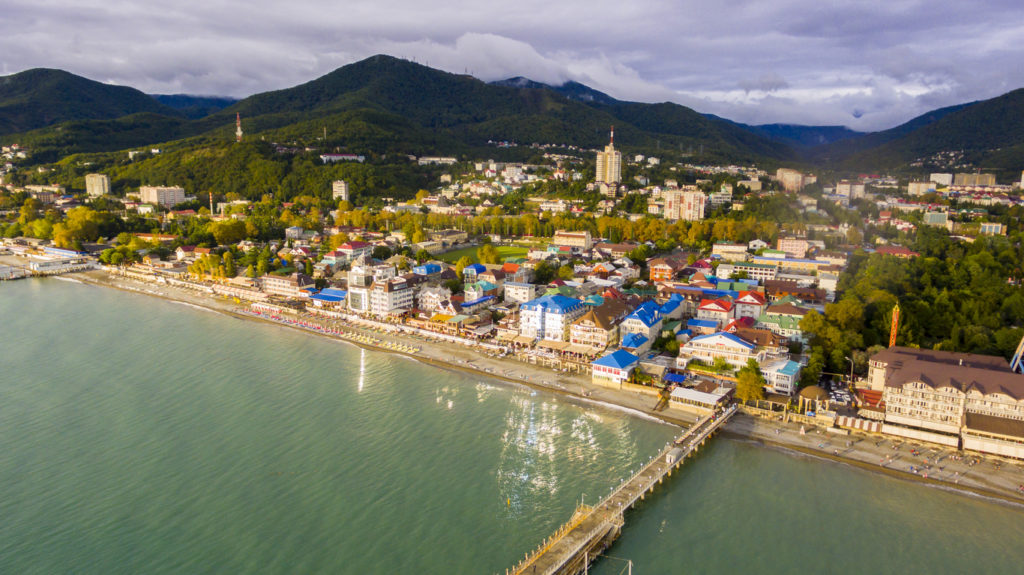 And since Sochi prides itself as being a city with numerous unique wonders, your itinerary should also include the only tea plantation in Russia. Visit the Dagomys tea plantation for a cup of tea and superb views of the Black Sea. Also, don't miss a trip to the Ahun Mount, a surprisingly "flat" mountain that reaches an altitude of only 660 m, which makes it easier for almost anyone to reach its top and admire the views.
Worldly activities
Despite being a realm blessed with superb natural attractions, Sochi doesn't want to be left behind when it comes to modern facilities and the accommodation and dining scene. The resort has more than 220 hospitality venues and can accommodate up to 70,000 people. However, if you're planning to book a Sochi trip, you still need to do it well-ahead because the resort is often at its maximum capacity, especially during the winter, when the nearby ski slopes attract tourists from all over the country.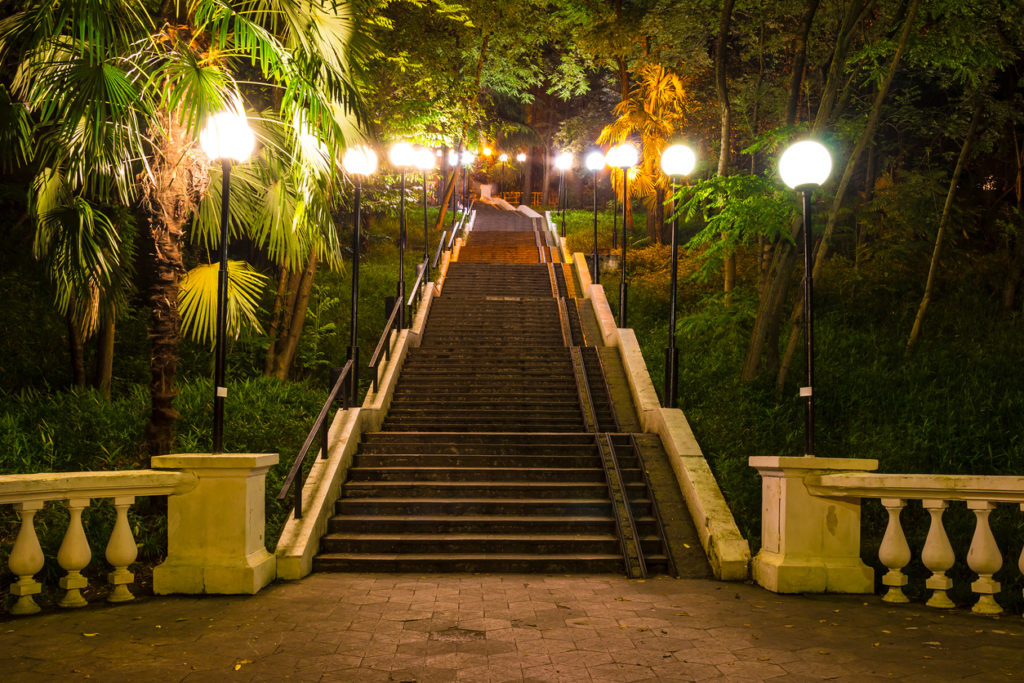 Home to numerous entertainment venues, Sochi doesn't disappoint when it comes to fun activities. From impeccable beaches and water parks to large sports centers and modern shopping malls, there's something for everyone who wants to keep busy. Extreme sports fans will have the chance to try mountaineering, hand-gliding, and rafting, while those who love parties can attend festivals and other seasonal events that usually take place in front of the Winter Theatre.

If you're in the mood for a cultural tour of the city, visit the Sochi Art Museum housed inside a gorgeous building dating back to the 1930s, where you'll find an impressive art collection of more than 5,000 pieces of art. For an incursion into the city's past, stop for a while at the Stalin's Dacha Museum, once one of the main residences of Joseph Stalin and currently an interesting place where you can admire historical exhibits and learn more about Stalin's life.
Sochi has excellent places to eat and drink for every budget. You'll always find a bar or a pub close by, but if you want to experience a sublime dining experience, book a table at the D.O.M. Restaurant that will enchant your taste buds with Russian cuisine and your sight with an exquisite interior and superb sea views. Baikal Restaurant awaits in front of the Fisht Stadium Baikal Bar and attracts guests with a delicious mix of Russian and European cuisine served in a family-friendly ambience.

If you enjoyed this read you might also like this one: https://www.purevacations.com/explore-moscow-visit-moscow/