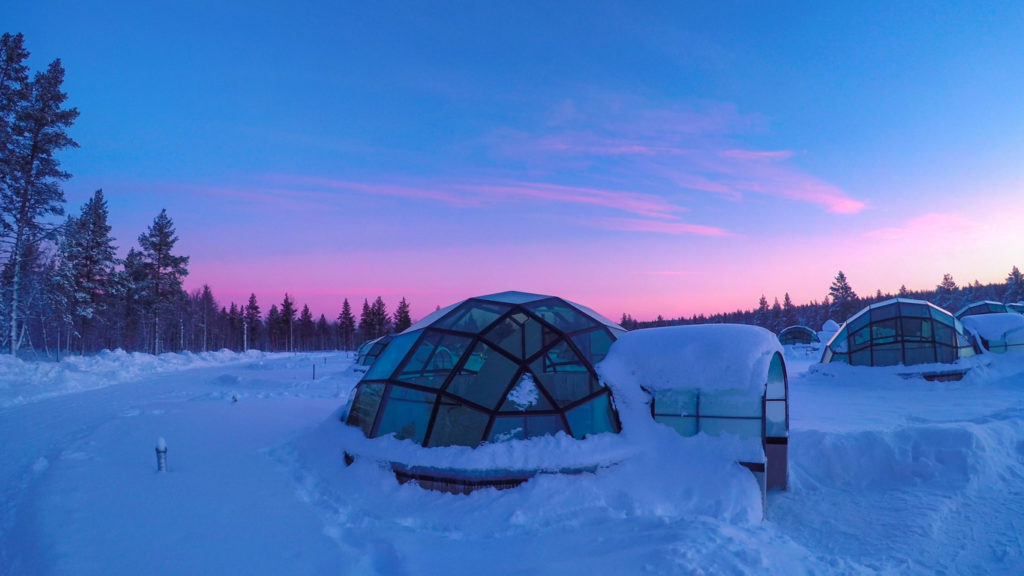 The pristine wilderness and stunning scenery of Lapland are reasons enough to visit this fantastic land. The most famous of all Laplands, Finnish Lapland dazzles with its spectacular Northern Lights and midnight sun and creates a picturesque and idyllic setting for all types of holidays. Whether you're planning a romantic getaway, a family trip or a winter adventure, Lapland is undoubtedly one of the most beautiful places in the world for your holiday!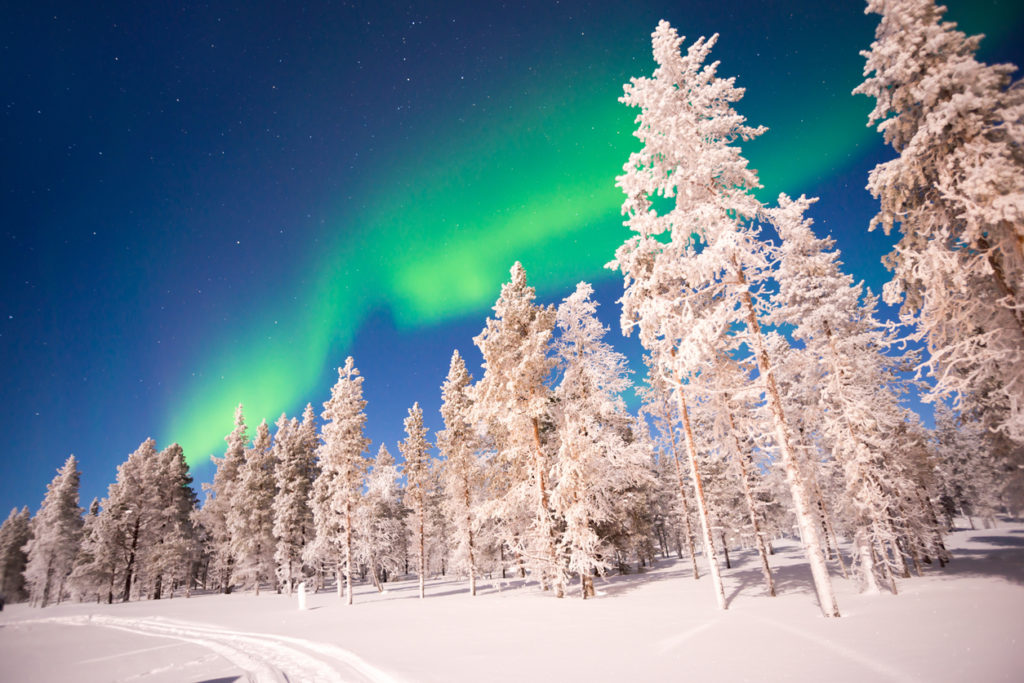 While many visit Lapland to have their breath taken away by the surreal spectacle created by the Northern Lights or for an emotional encounter with Santa Claus himself, Lapland is also a land for true adventurers eager to tame Mother Nature and step out of their comfort zone. A myriad of fun adventures awaits in Lapland for visitors of all ages and fitness levels. Discover some of the most impressive things to do in Lapland and choose your favorite: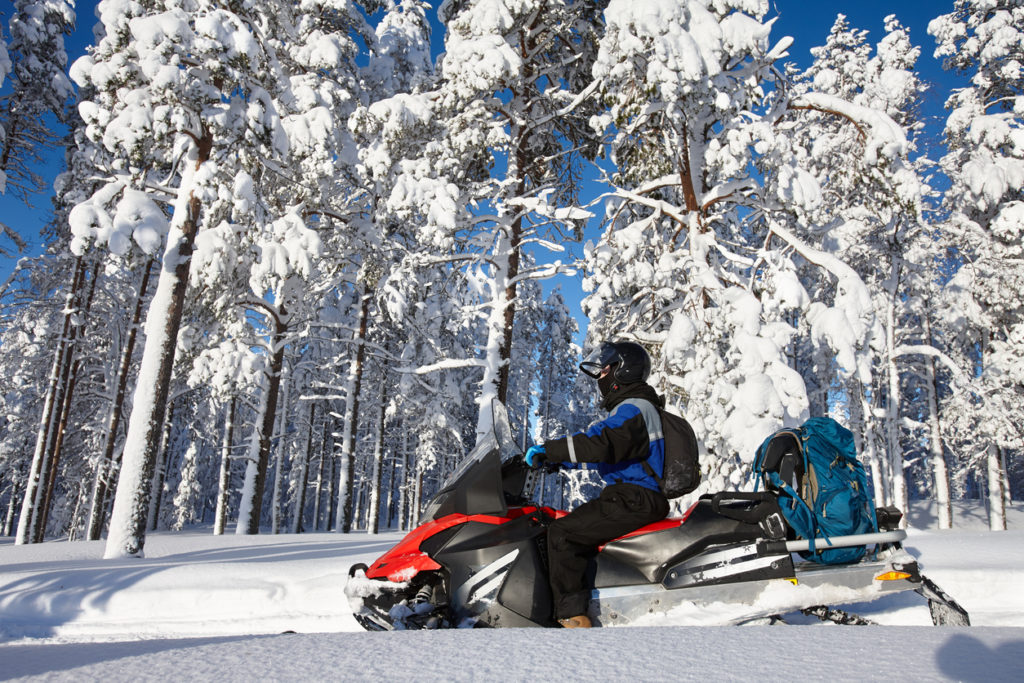 Go snowmobiling
Snowmobiling in Lapland is like cycling in Amsterdam. It's the easiest and fastest way to get from point A to point B while admiring the scenery and enjoying a thrilling ride. Many locals prefer the snowmobile as their main mode of transportation in the winter, a rather cool thing to both see and try during your Lapland trip. You can rent a snowmobile for a day to get to some of the most beautiful attractions in Lapland, such as the frozen lake of Rovaniemi, or to visit the villages of Abisko and Narvik, or you can go on a multi-day snowmobile safari for a chance to embrace the endless wilderness and admire strings of ice lakes and frozen peaks. Since snowmobiles can reach a speed of up to 120 km/hour, you need to have a driver's license and take all the necessary precautions to enjoy a safe trip.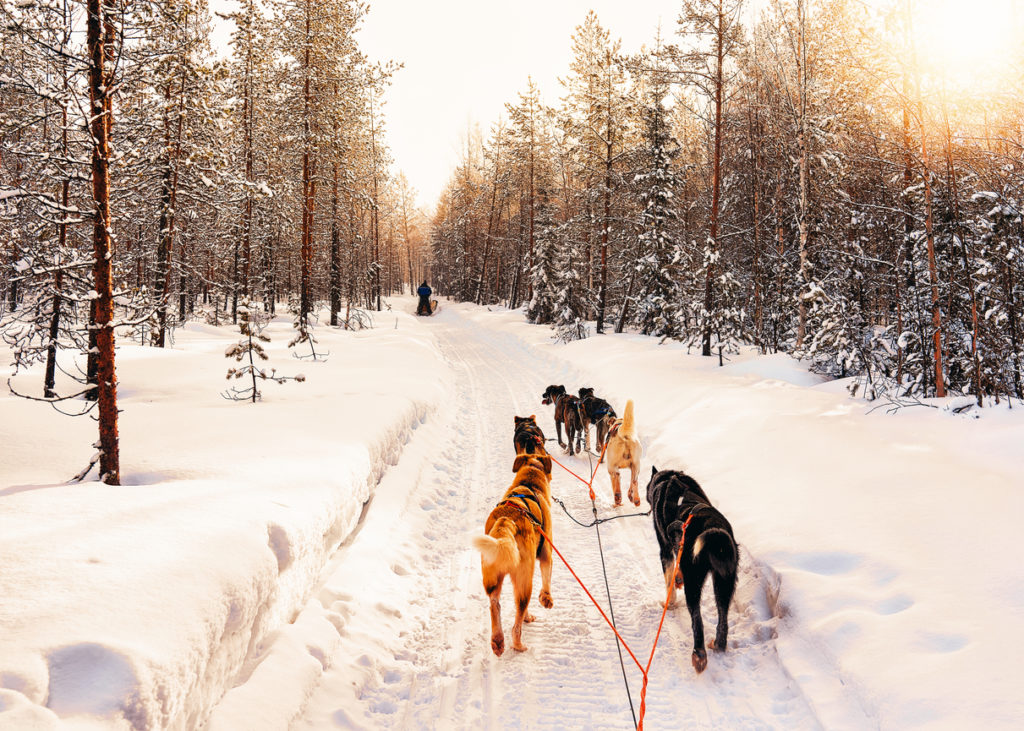 Enjoy dog sledding
A fun adventure for both adults and kids, dog sledding is one of the best things to do in Lapland and a fun way to dive into the Sami culture. Husky sledding has been a part of the Sami traditional way of life for centuries and is now available for tourists ready to enjoy a thrilling ride in the snow. You'll find plenty of tours available, some longer that involve a bit more of adrenaline and some running when faced with steeper terrain, and other shorter and more relaxing, where it's enough to be nestled up in your blanket and take in the views.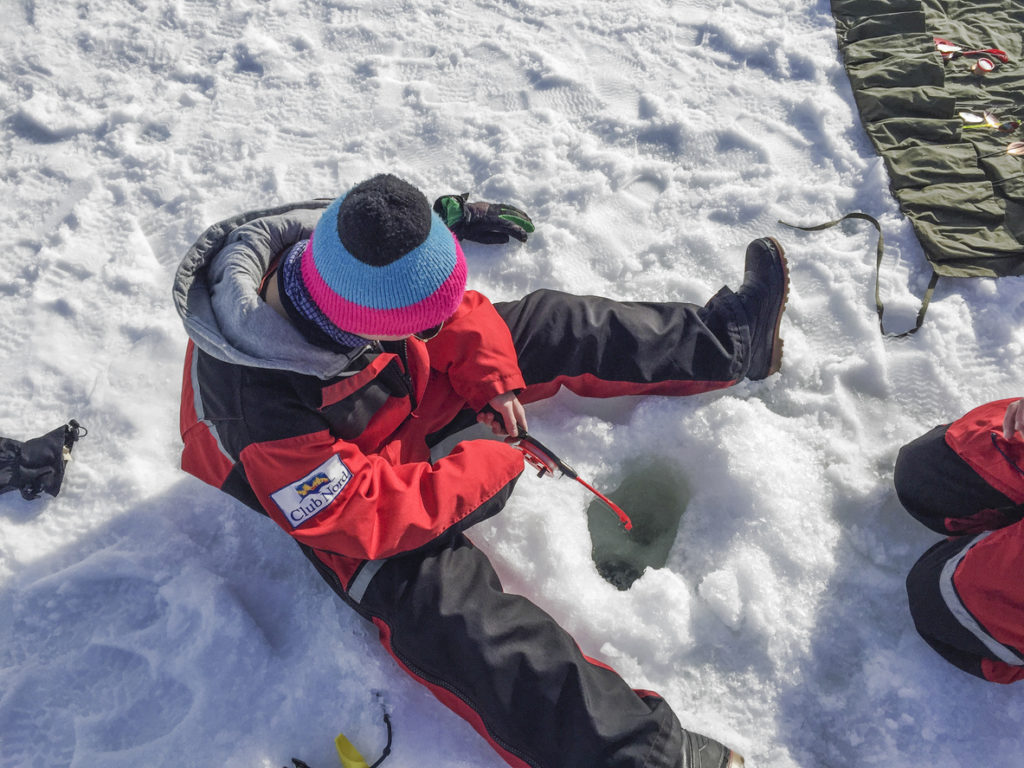 Try ice fishing
There's no better place to try ice fishing than the frozen lakes in Lapland. A popular winter activity for locals and tourists, ice fishing always turns out to be more fun than one might think. Just outside Rovaniemi awaits the frozen Karhulampi (Bear Lake), a favorite winter destination for salmon and rainbow trout. Just try your hand at ice fishing and see what you catch. Locals usually accompany the experience with an open fire and a bottle of vodka. This sounds like a lot of fun even without the fishing part!
Discover the magic of snowshoeing
While snowshoeing might not seem like something that spectacular, if you do it in Lapland by night, everything changes. A nighttime walk through the snow can be a refreshing and marvelous experience, a peaceful adventure that takes you into the depth of a breathtaking scenery and under a magical sky invaded by stars and caressed by a gentle light. A night snowshoeing tour usually lasts about 3 hours and includes a picnic by the fire. If you're lucky enough to also capture the otherworldly presence of the majestic Northern Lights during your nighttime adventure, you will never forget this experience.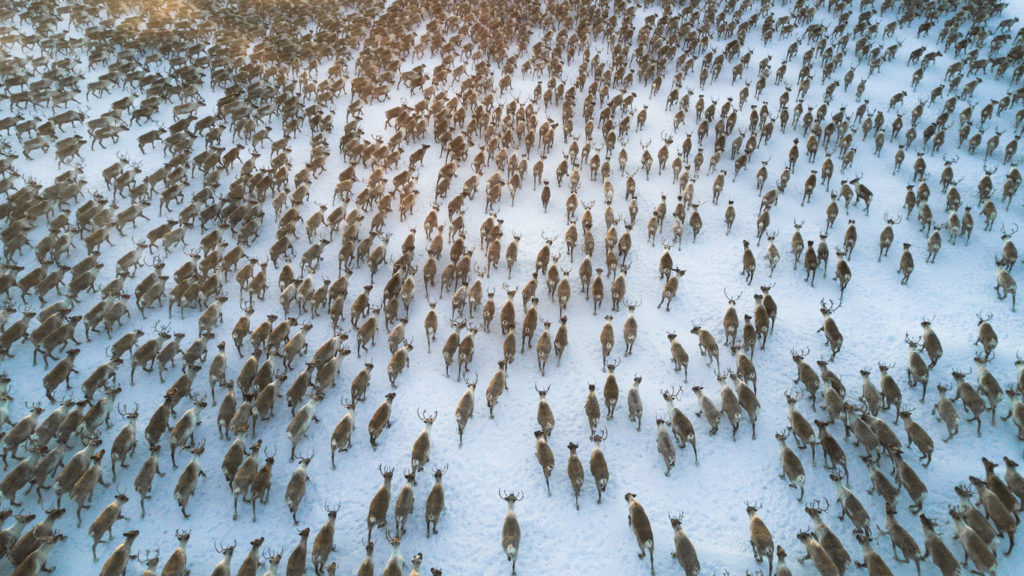 Catch the sunrise from a reindeer caravan
The Sami people have inhabited Lapland for centuries. Many of them still run reindeer farms and make a living from reindeer herding using these magical creatures as a mode of transport. Since their reindeer farms are open to tourists, why not take advantage of this once-in-a-lifetime opportunity to ride in a reindeer caravan and enjoy a reindeer safari. This amazing trip will not only give you the chance to feel like Santa Claus, but it will also familiarize you with the Sami people and their culture. Fun fact! Reindeers are not actually wild creatures. They are semi-wild animals that every winter return to their "home" stables to enjoy "free" food, while in the spring and summer they prefer the coziness of the Lapland's forests.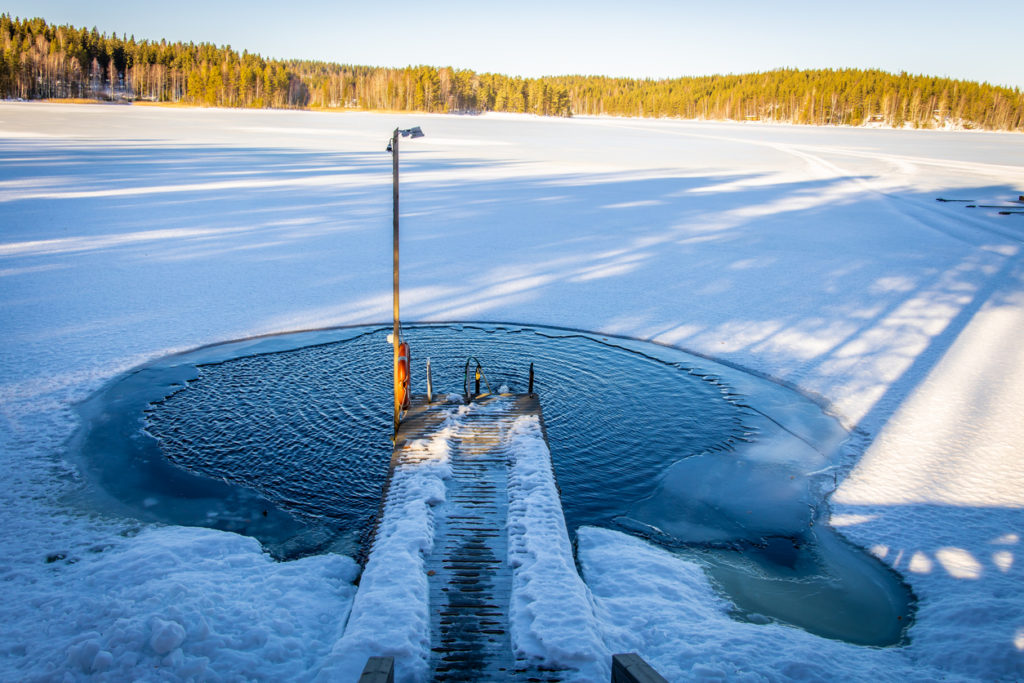 Relax in the Frozen Sea
Adventure seekers shouldn't miss their chance to float in the frozen sea of Lapland. It's an experience like no other and a magnificent way to spend a day in Lapland. Jump onboard the icebreaker Sampo that awaits in Kemi and cut through the frozen Gulf of Bothnia with passion and dedication to get to the best place for a relaxing "dip". As soon as you'll be in the middle of the sea, you can put on your dry suit and jump into the water, no questions asked nor eyebrows raised. Now just relax and float for a few moments in the amazing stillness of a frozen aquatic realm. An experience to last a lifetime!