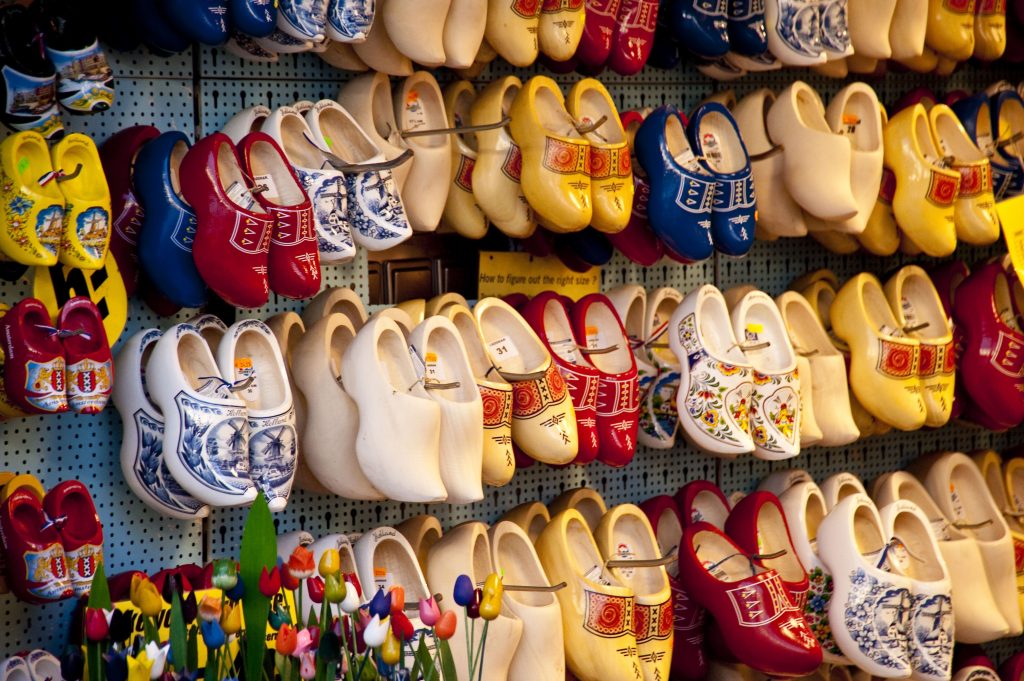 Amsterdam is one of my favorite places in the world. It's a perfect illustration of how I am as a traveler: free, tolerant, fun, and always ready to be surprised. There are a lot of things happening in Amsterdam all year long so you can visit this city every year, every month, and even every week, and you will always find something new to do. You just have only one weekend in Amsterdam? Then bring your most comfortable shoes with you, grab a big cup of coffee and don't forget your map. You will have a lot of places to see and a lot of things to do!
The good news is that Amsterdam is not a very big city. I mean, it does have a subway, but I don't think too many tourists use it. That's because you can go almost anywhere in the city by foot and the trams are definitely the most inspired choice if you need a mean of transportation. Or, do it just like the Dutch do it. Ride a bicycle! Bicycles rule Amsterdam and everybody knows this, even the drivers, who are always careful around them. So, hop on a bike and let's see what is there to see in Amsterdam.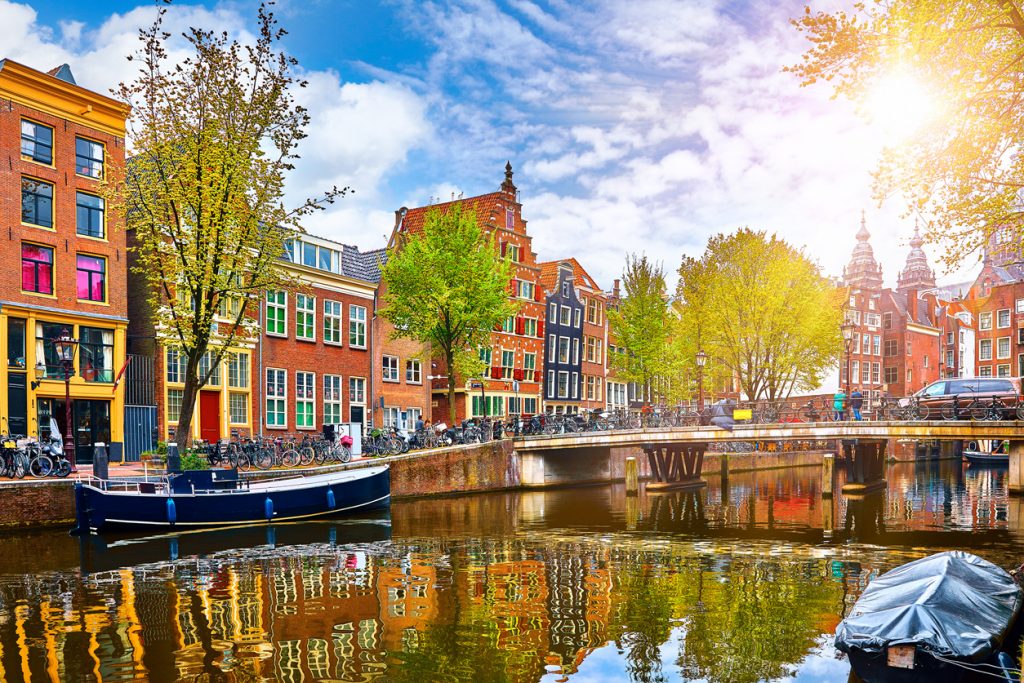 Friday night – it's all about beer and cocktails
Remember! You only have one weekend, so you need to make a clear list of priorities. Heineken Experience should definitely be there. Ok, it's touristy and shallow, and many other not exactly cultural stuff, but if you're into beer, this experience shouldn't be missed. Why? It's not just a tour of a brewery. It's a fun game that familiarizes you with the process behind beer making while allowing to play various games and savor the free beer. I bet I got your attention now! So, write it down: the Heineken Experience. You can do this on Friday evening, when you arrive. Afterward, you can visit the Ice Bar for creative cocktails and a freezing, but welcoming atmosphere.
With Friday night knocking on your hotel door, I expect you won't want to enjoy a good night sleep before discovering the cultural side of Amsterdam. Pick a club or bar, or two, or three, and have fun! Yes, marijuana is legal in Amsterdam, so it's up to you! I recommend a drink or two at the Int Aepjen, a bar housed in a building that dates back to 1475, where you will find the authentic Dutch spirit(s). Have fun but do sleep for a couple of hours because it's a shame to spend your next two days sleeping.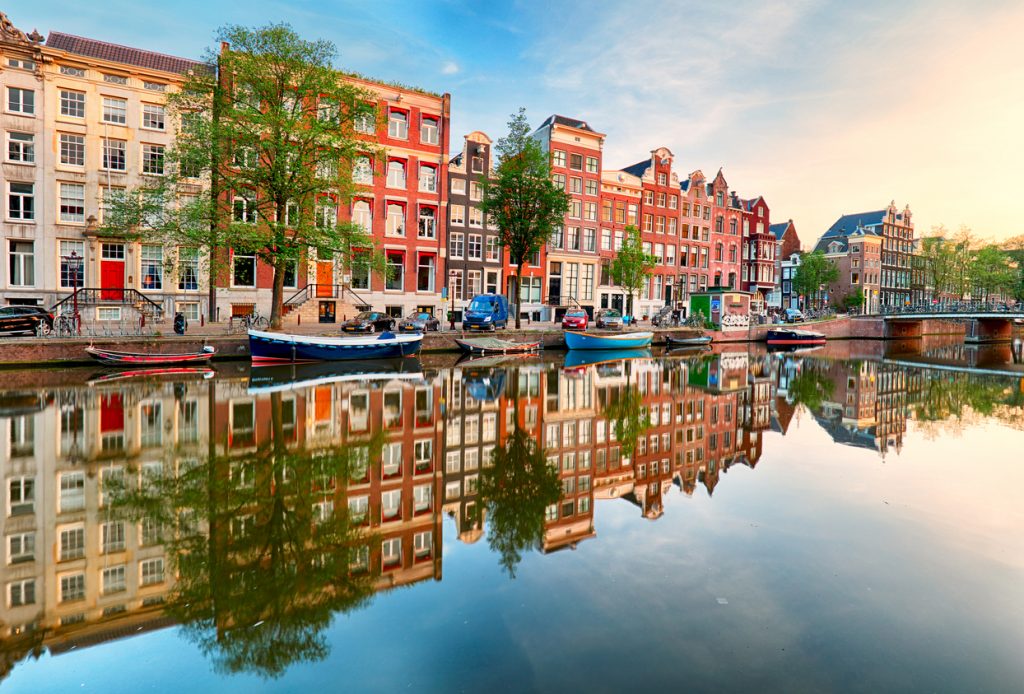 Saturday – the cultural side of Amsterdam
When morning comes, your stroll along more than 100 km of canals is ready to begin. Every corner of Amsterdam's Old Center has something magical to offer. Take photos! Millions of photos of beautiful architecture and historical monuments. Visit Rijksmuseum, the largest museum in Holland, to admire invaluable works of art, including the world-famous Night Watch by Rembrandt, and Amsterdam Museum to discover the history of the city and take part in a fun interactive museum experience. Don't miss a visit to the Van Gogh Museum. It's a must! And it is situated really close to Rijksmuseum and the I AM AMSTERDAM sign. It's impossible to miss it.
If you have the time and patience to wait in a very long line, you should visit Anne Frank House. And, while you're in the area, do climb up the Westerkerk Toren, the Bell Tower of the beautiful Westerkerk, which is the largest church in Amsterdam and a beautiful architectural mix of Venetian and Dutch elements. The tower is 85m tall and offers fabulous views of central Amsterdam and its picturesque canals. The climb is not exactly easy but the views will make you forget about those steep and narrow wood ladder-like steps that you will have to climb to get to the top. Don't worry though! You will have a guide there to make things seem easier and safer.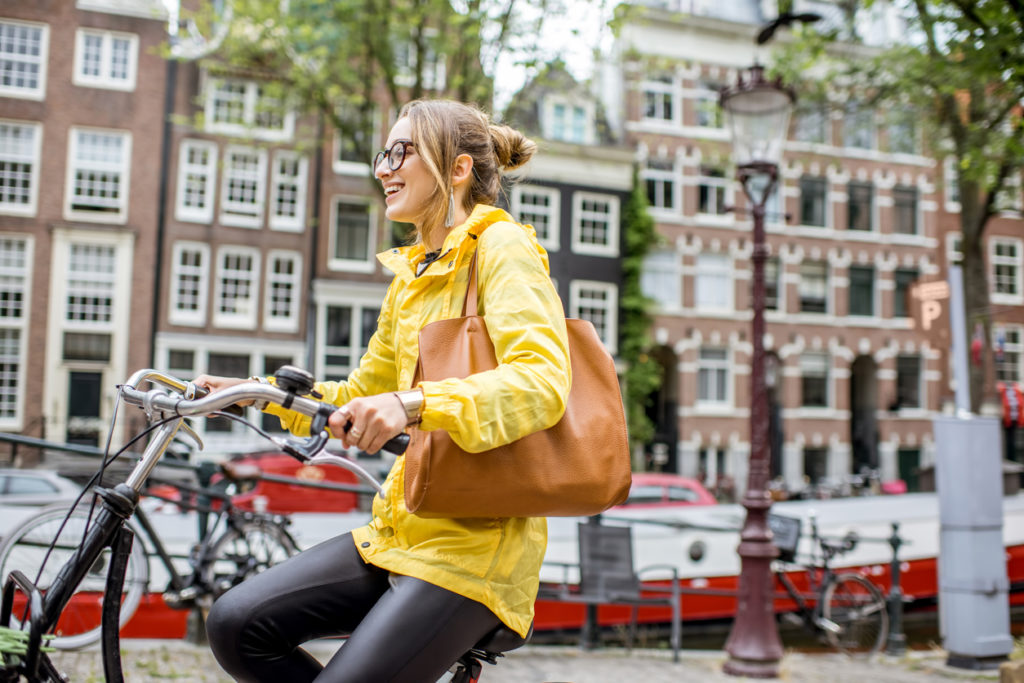 Saturday evening is the best time to explore the fancy and chic Jordaan area and sit in a café or restaurant just enjoying the vibrant atmosphere of this spectacular city. When night comes, head to the Red Light District and walk along the canals. Yes, you will find the ladies of the night there, just looking pretty and luring in the windows, but refrain from taking photos of them unless you want to encounter the less friendly side of Amsterdam.
For a late burger, go to The Butcher in the De Pjip. However, prepare to be surprised because even though it looks like a burger joint and serves burgers, it's not exactly just a fast-food restaurant. If you know the password, you will (maybe) be received in the back-room bar, where there will be burgers, but also innovative cocktails and a fun, exclusive ambiance.
Sunday – a walk in the park and some Belgian fries
Sunday will definitely be a day of rest. So, after you wake up, feel free to enjoy a long stroll in Vondelpark, the most beautiful and popular park in Amsterdam. There is plenty of space to have a picnic or just take one more nap before heading back home. Say goodbye to Amsterdam only after you have visited Dam Square, the city's most important square. While you're there, try the delicious Belgian fries served at one of the fast-food restaurants situated close by and buy a few wooden tulips to bring back home.
Looking forward to my next trip to Amsterdam!
If you would like to read another article similar then please click this link: https://www.purevacations.com/magic-in-cesky-krumlov/