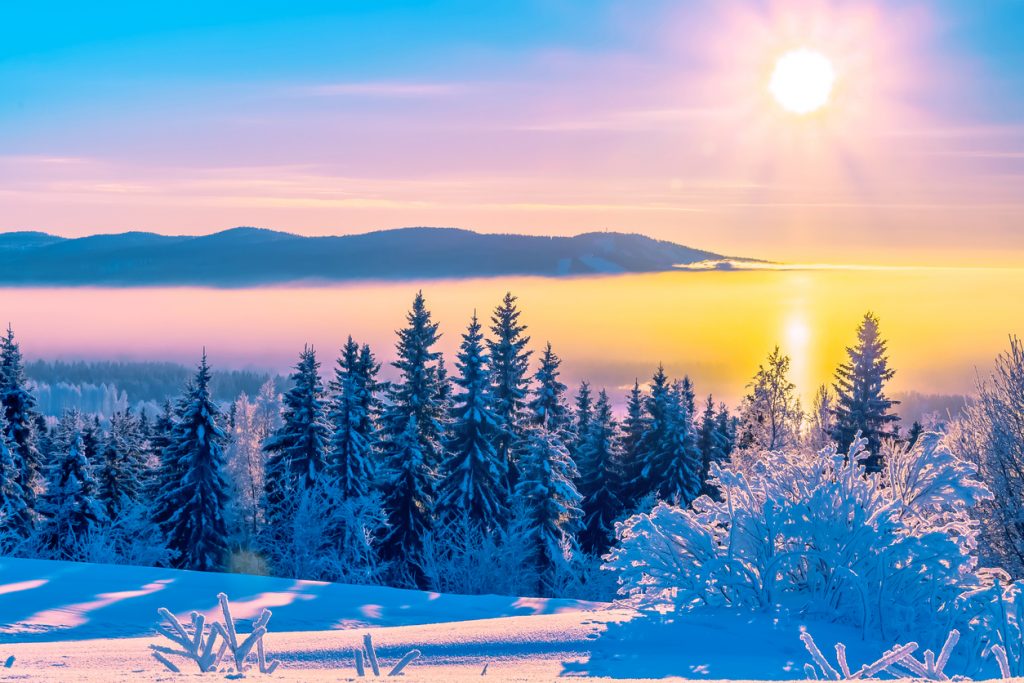 They may not be built to last but ice hotels are definitely among the coolest hotels in the world and we have a selection here of the very best Ice Hotel Escapes. Created from ice and snow, the world's best ice hotels are magnificent masterpieces.
Our top 3 ice hotel escapes invite guests in a chilly ambiance but they make up for their glacial welcome with incredible ice structures, such as colossal ice sculptures, funky frozen plates, and delicate ice-molded cocktail glasses. Add to your experience a sled ride under the careful guidance of wise reindeers and you will enjoy a memorable escape from routine and ordinary.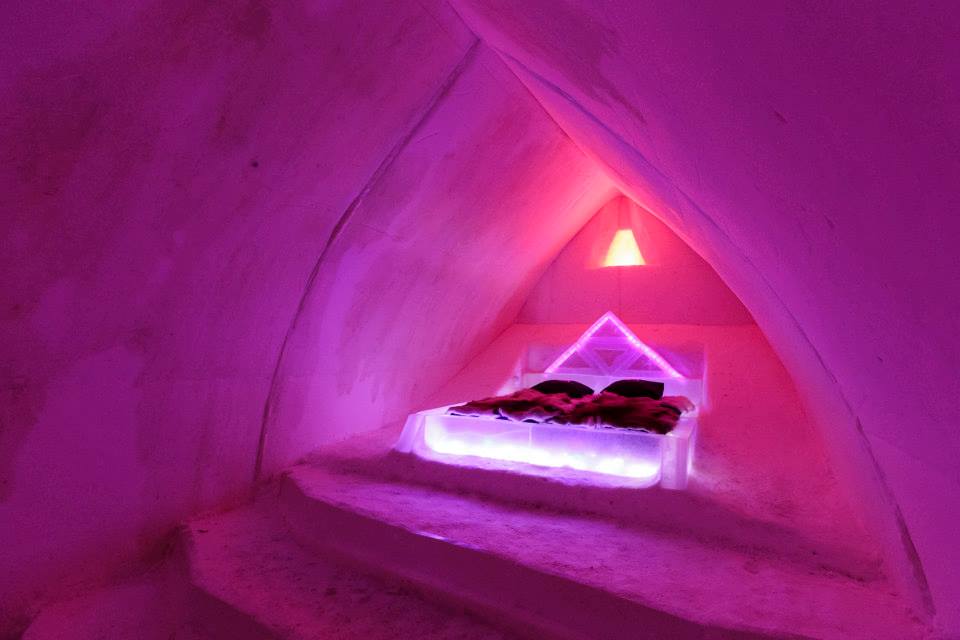 Arctic Snow Hotel, Finland
Since Finland is home to Santa, in Lapland, is only natural to also be housing a fabulous ice hotel. Arctic Snow Hotel is carved differently each year to surprise both first-time visitors and loyal guests. The road to your ice bedroom starts in front of a cave-like entrance that leads to fascinating tunnels adorned with ice carvings. Once you get to your room, you will discover your own mini-frozen palace.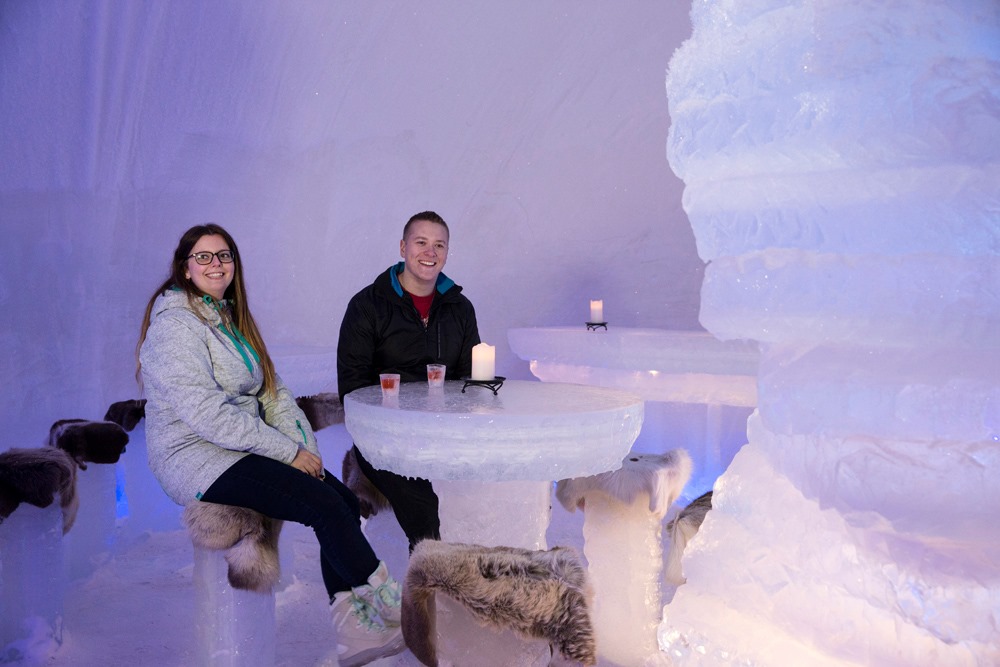 Decorated with see-through ice beds covered with reindeer furs for an attempt to warm up the place, each of the 30 rooms has a temperature that is rarely higher than 0°C. However, once you slip into the comfortable sleeping bags and cozy up under the furs, you will be enjoying a warm night in a frozen wonderland.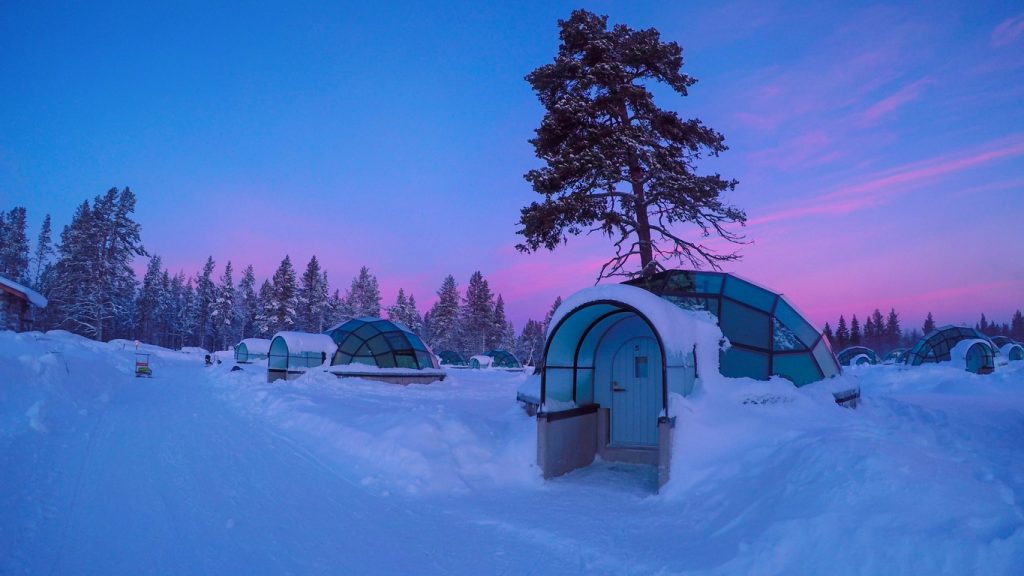 The hotel's restaurant is lit by the gentle light of candles and serves traditional Finish food. Moreover, the outdoor sauna provides the much needed warm touch while allowing you to admire the Lappish nature. Don't forget to set your "aurora alarm" for a chance to spot the spectacular Northern Lights. The hotel also has an Ice Bar for "refreshing" drinks and an ice chapel for brave couples who want to tie the knot in a quirky setting.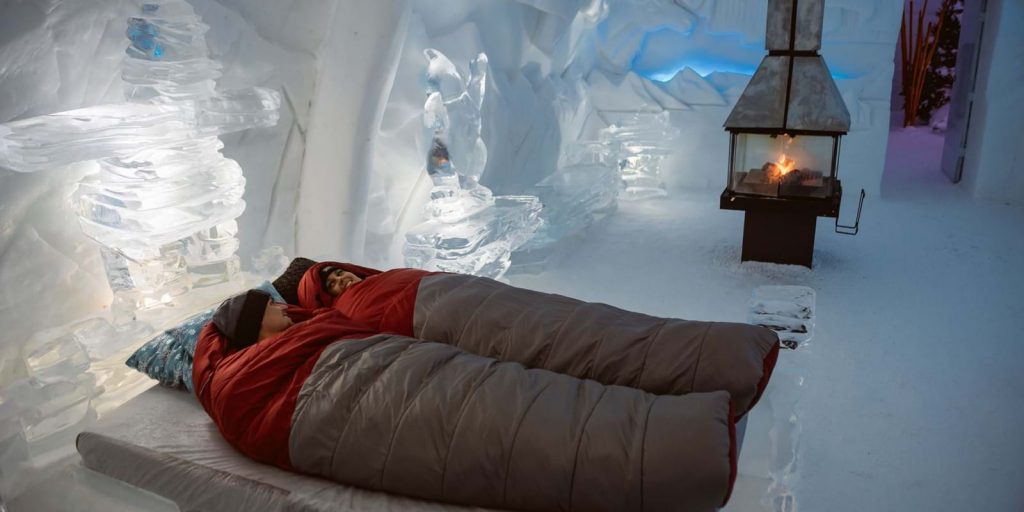 Hôtel de Glace, Canada
Surprisingly, Canada has only one ice hotel – Hôtel de Glace, situated 10 minutes away by car from Quebec City. But this hotel is also one of the best ice hotels in the world! Boasting 42 rooms, Canada's Ice Hotel is a spectacular work of art carved in ice. This magnificent snow art welcomes guests with cocktails served, as expected, in ice glasses, while they relax on ice couches covered with warm blankets. Each room comes with cozy sub-zero sleeping bags for a comfortable night under a snow ceiling.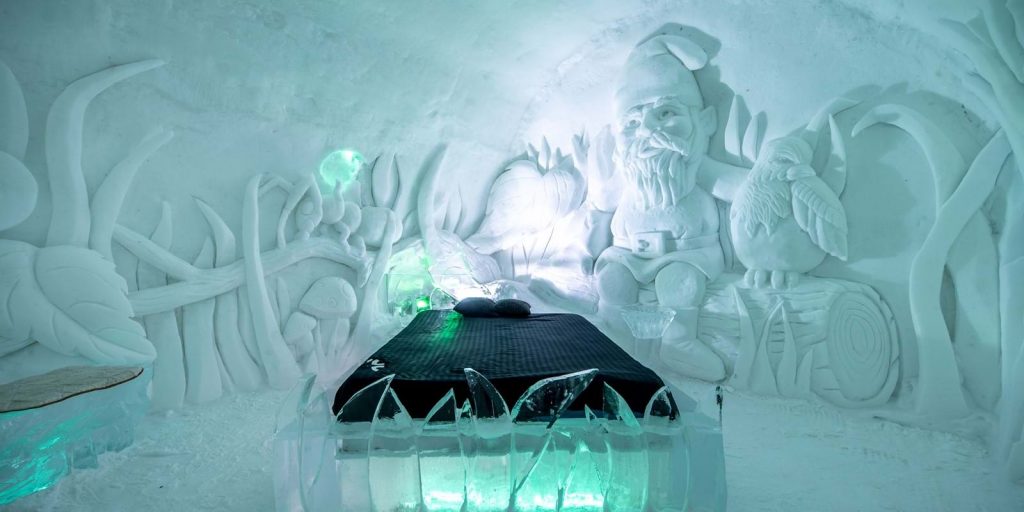 Guests who want to take their ice experience to the next level should book the premium deluxe suite. This gorgeous ice realm has its own fireplace and a private spa to warm up the atmosphere and add a touch of romance to your chilling experience. For fun things to do around the hotel, you can make your own ice cocktail glass in the Ice Workshop or slide down an ice tube slide.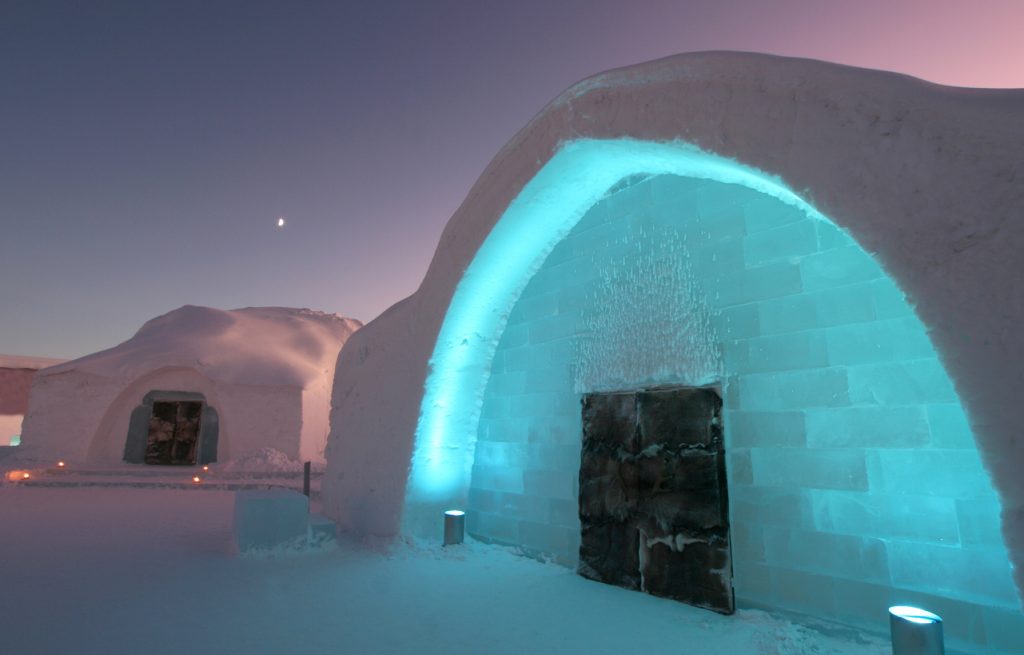 Ice Hotel, Sweden
Since Sweden was the first country to ever build an ice hotel, it's only fair to find its place in our top 3 ice hotel escapes. After all these years, the Ice Hotel is still a wonder and breathtaking presence. Created from massive ice blocks made from water from the Torne River, Sweden's Ice hotel welcomes guests with a jaw-dropping interior. Each room has its own personality that comes to life following the hard work of artists from all over the world.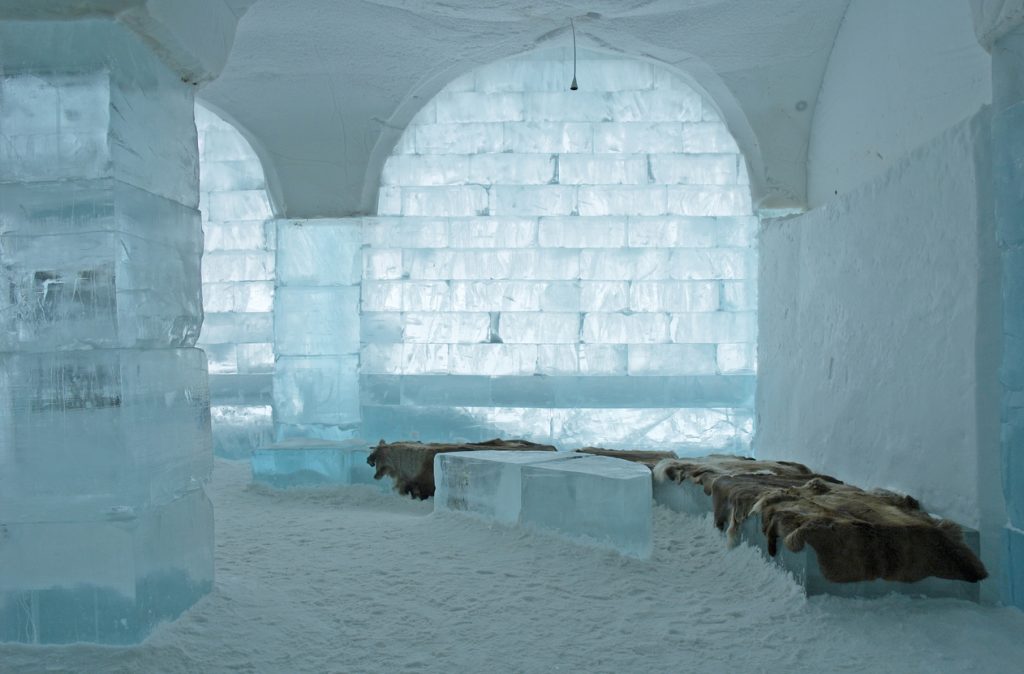 Expect to find an entire ice world within Sweden's Ice Hotel. From Gothic arches and mysterious labyrinths to tropical jungles, the hotel prides itself with amazing snowy creations created using complex techniques and touches of genius. Signature cocktails await at the hotel's Ice Bar, while hungry guests can pamper their taste buds with a 3-course dinner under the polar sky. The hotel melts every six months and is redesigned every year for new experiences. For guests who want to experience the thrill of a freezing hotel even in the summer, the hotel offers the Ice Hotel 365 experience – an ice room available any day of the year.