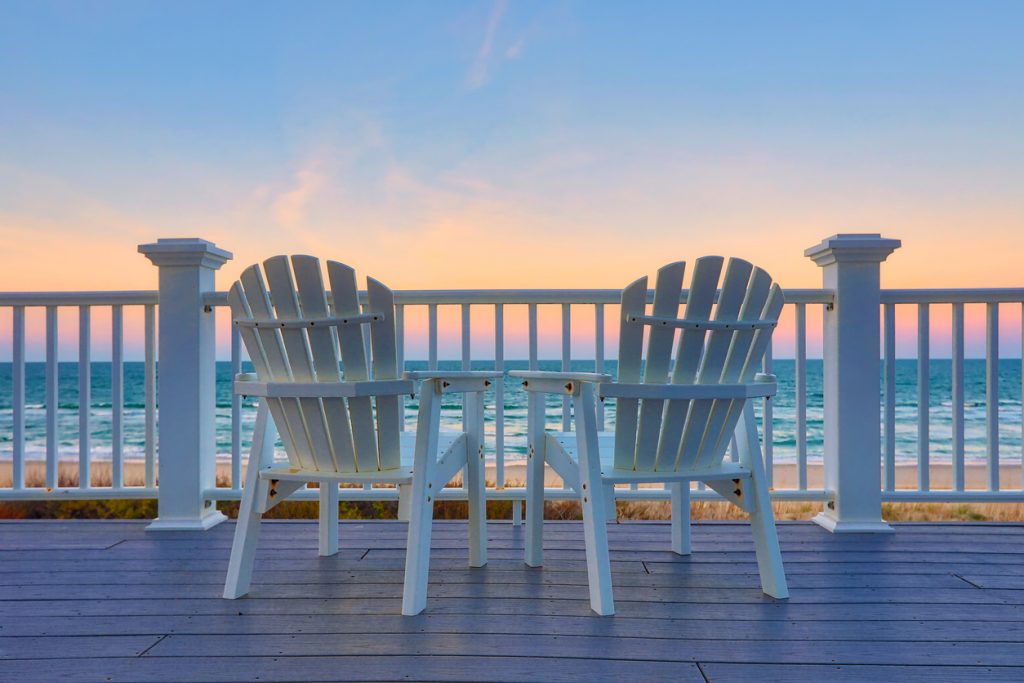 More than 100 miles of spectacular shoreline await for adventurous travelers just off the coast of North Carolina. The Outer Banks is a breathtaking land that charms visitors with its fine collection of enchanting towns and abundance of seaside activities designed to keep the entire family happy. A great destination for history buffs too, especially if they want to visit Ocracoke, where Blackbeard fought his last battle, or Kill Devil Hills, where Orville and Wilbur Wright took their first flight, Outer Banks has something for everyone.
Each island has its own stories to tell and adventures to tempt you with. Whether you're here for the rugged dunes, old lighthouses and pristine beaches that await in the south, or the water sports and vacation rentals in the north, you will be happy with what you'll discover. There are so many adventures to try in the Outer Banks region that it's impossible to be still here. From diving and fishing to windsurfing and wildlife watching, the Outer Banks adventures will keep everybody active and happy.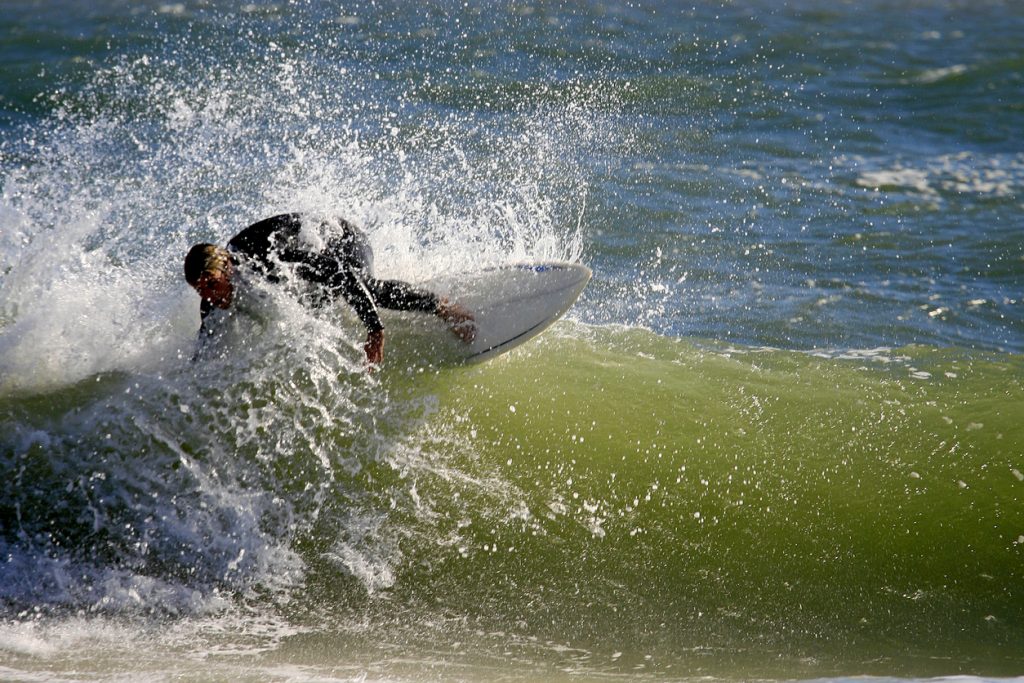 Take to the water
It's impossible to visit the Outer Banks and not explore its marine world, the perfect setting for memorable adventures. Home to 3,000 shipwrecks, the waters are ideal for scuba diving. If you're proud of your sense of balance, you can try stand up paddleboarding. Surfers should rent a board and take on the waves. Those who want to get to many places that most travelers miss should book a kayaking tour. Groups in search of an adventure often discover the Outer Banks aboard the 55-foot topsail schooner that departs from Manteo. Jet skiing is always an option for adrenaline junkies while boating is a great idea for travelers who want to be the captain of a boat for a full day or even for just 2 hours.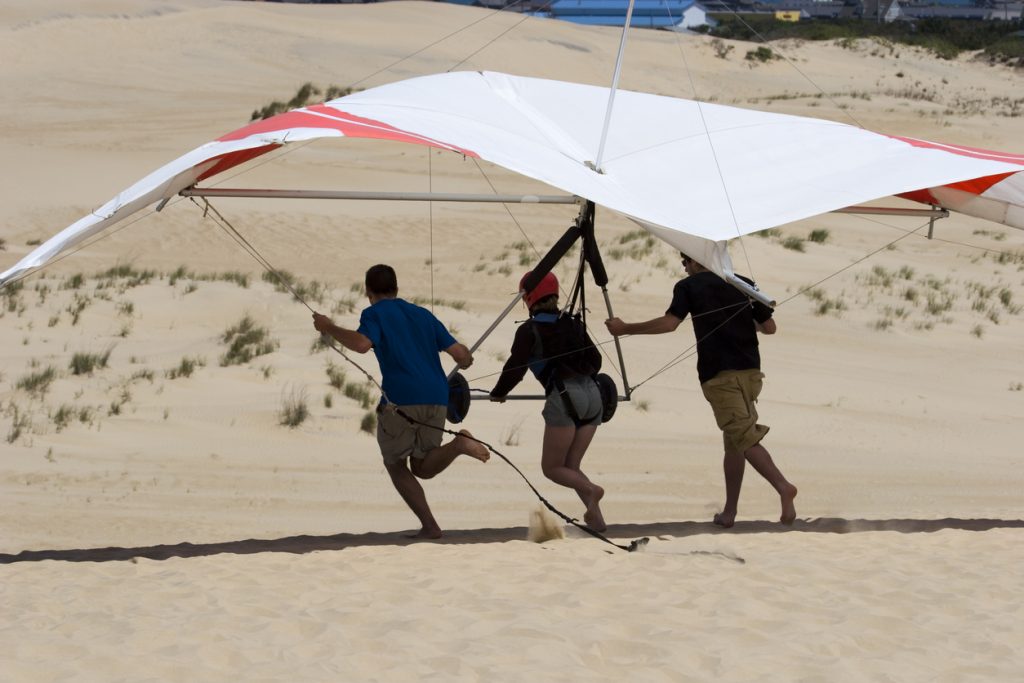 Conquer the skies
Whether you're up for hang-gliding and skydiving or a plane or helicopter tour, the Outer Banks is the place to experience it. Home to the largest hang-gliding school in the world, there's no better place to learn this adventurous art illustrated spectacularly at Jockey's Ridge. Moreover, if your ambition is to recreate the Wright glider experience, this is the place to make it happen and feel the thrills of this once-in-a-lifetime adventure. Visit the Wright Brothers National Memorial to find out all there is to know about this legendary flight. Want to gracefully fly over the Outer Banks? Why not try kiteboarding and experience a new set of emotions. If you're up for an adventure, but not exactly eager to feel your heart pumping out of your chest, you can compromise and visit the flight adventures park in Nags Head and Corolla, where you'll "humanely" test your limits with zip lines, obstacle courses, and climbing ropes.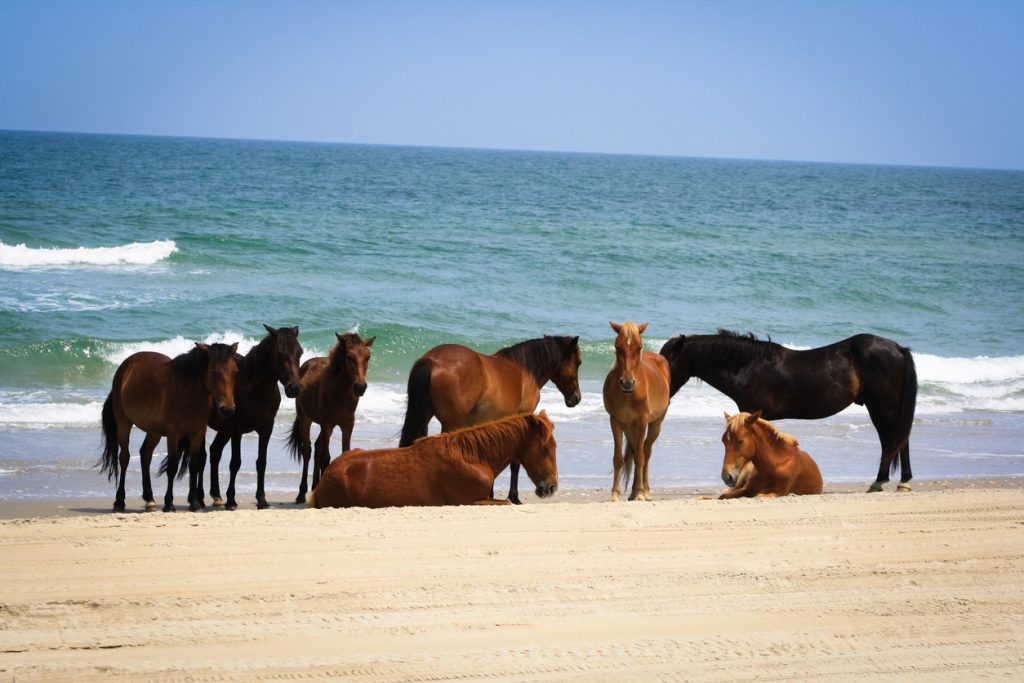 Catch a glimpse of the wildlife
Travelers come from far and wide to admire the wild horses run in their natural habitat. Wild horses have lived in the Outer Banks for almost 500 years. Book a tour or go on an off-roading adventure and admire the wild horses around Corolla. Home to over 1,000 different species of birds, the Outer Banks is a paradise for birdwatchers who should opt for the bird tours on the Pea Island to be sure they will spot the most interesting species. This region is also the land of the last remaining red wolves in the world, so this is your chance to follow the lead of a ranger and howl with the wolves. Whether you choose an open-air tram tour or a kayak tour, if you're curious to see alligators in their natural habitat, the Outer Banks reward your curiosity. Visit the Alligator River National Wildlife Reserve that covers an area of 152,000 acres to meet more than just alligators. The reserve is home to black bears, deer, nutria, red wolves, and many species of bird and fish too.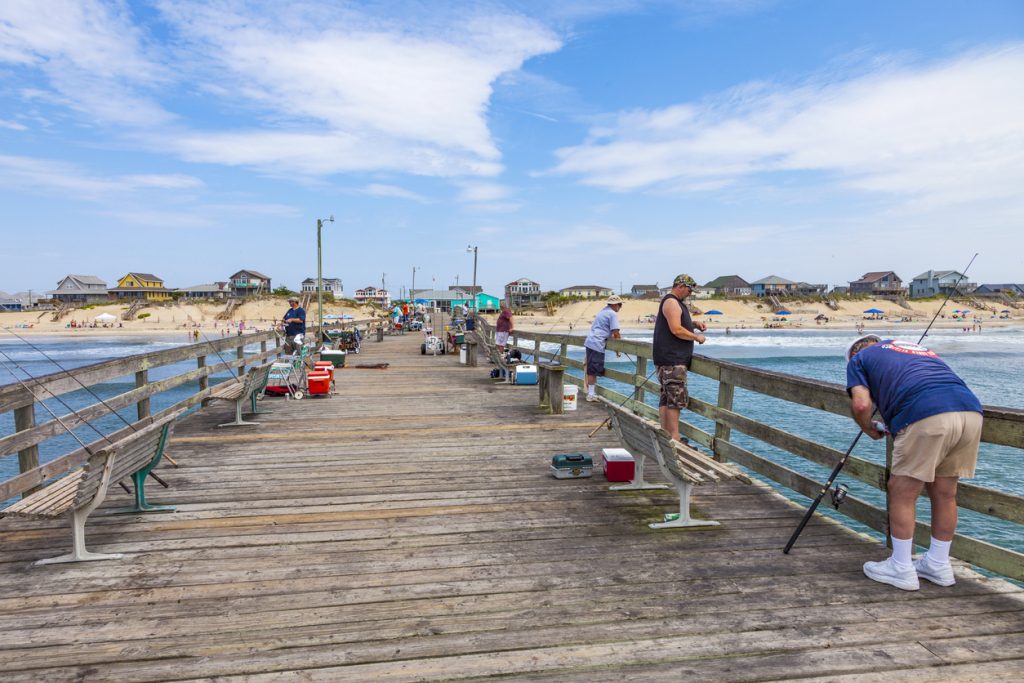 Try your luck at fishing
Fishing in the Outer Banks is a dream for anglers. Many fishing aficionados head to Nags Head, where the best fishing experiences await. Whether they prefer pier fishing, in places such as Jennette's Pier, an educational ocean pier, or South Nags Head, or charter boat fishing, anglers are most of the times happy with their catch. Inshore charter boat fishing is usually done in the Sound, where the waves are gentler and ideal for family fishing, while offshore charter boat fishing is more spectacular, especially because it takes place around wrecks and will keep anglers busy even for a half day. Those who aren't afraid to take chances and cope better with disappointment should go big and try Gulf Stream fishing. It's more challenging but the rewards come in the shape of marlin, tuna and a variety of other large fish. Kayak fishing is becoming more and more popular in the Outer Banks, with many people trying it in the Sound, while the bravest of them all head to the ocean.
Whether you're visiting the Outer Banks just for the beaches and lighthouses or you're here to test your limits and experience new adventures, you will not return home disappointed.