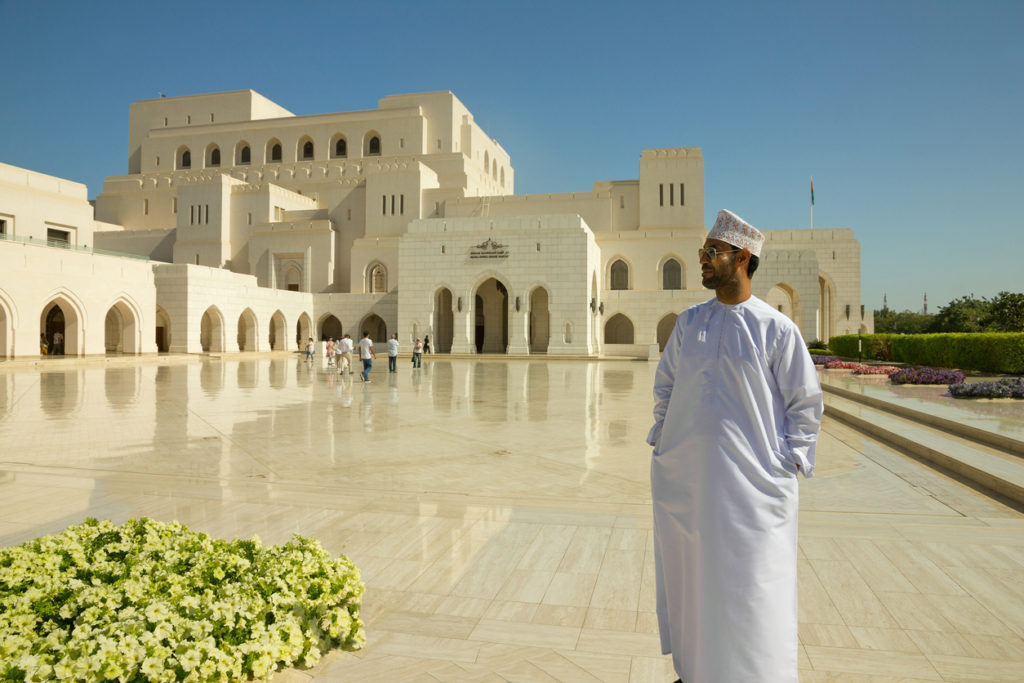 Visit Muscat if you want to discover a beautiful collection of charming small neighborhoods separated by the beautiful Hajar Mountains and cramped into one big city. Visit Muscat to leave behind the glitz and glamour of the neighboring Dubai and Abu Dhabi and immerse yourself into a fresh and authentic Emirati city. Visit Muscat for its hypnotic souks and delicious seafood, but also for its diverse landscape and delightful people.
Muscat stretches along 25 kilometers of the Omani coastline and invites travelers to discover a more traditional facet of the Arabian Peninsula. It's true that Oman's capital hasn't remained indifferent to Dubai's architectural revolution and has borrowed some of its influences, but its inclination towards contemporaneity hasn't canceled of affected its old-world charm. You won't find many buildings that have more than three levels and the historic Mutrah district is still wrapped in a bubble and protected from any modern touches. Here are some of the things you shouldn't miss if you're planning a trip to visit Muscat.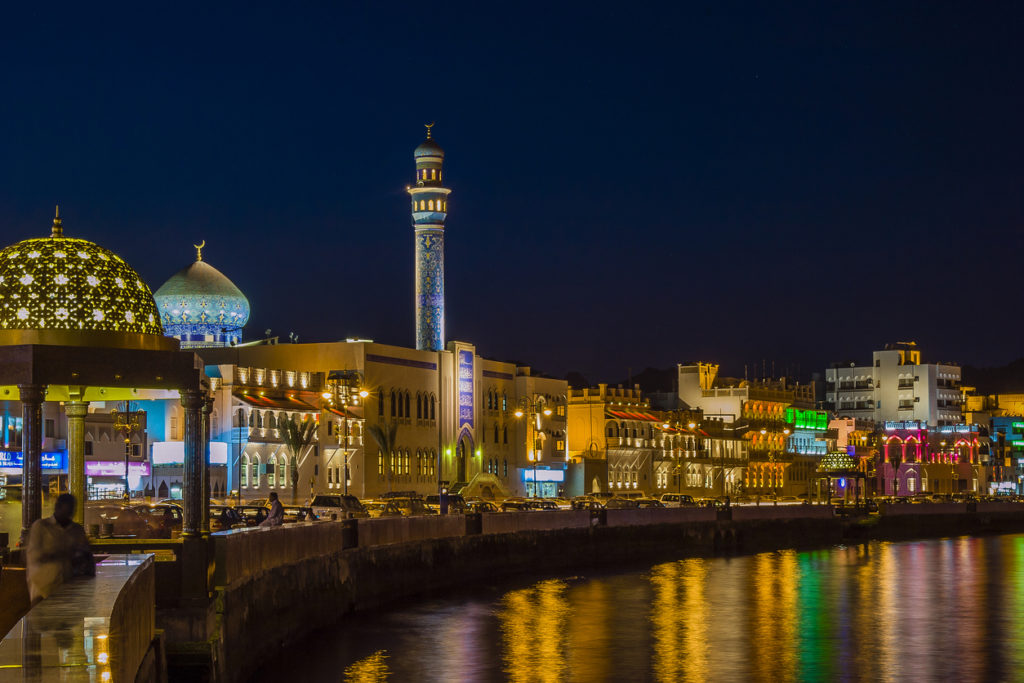 Enjoy the cool breeze on the Mutrah Corniche
The busy life of one of the prettiest cities in Arabia is often interrupted by long walks along the city's beautiful corniche. This picturesque promenade fringed by 18th-century buildings and guarded by an imposing 17th-century fort is a great destination for evening walks and bike rides. However, most tourists come here for its buzzing souk that illustrates the frenzy and colors of a traditional Arabian bazaar and delights visitors with an abundance of merchandise and souvenirs, especially if they come here ready to bargain.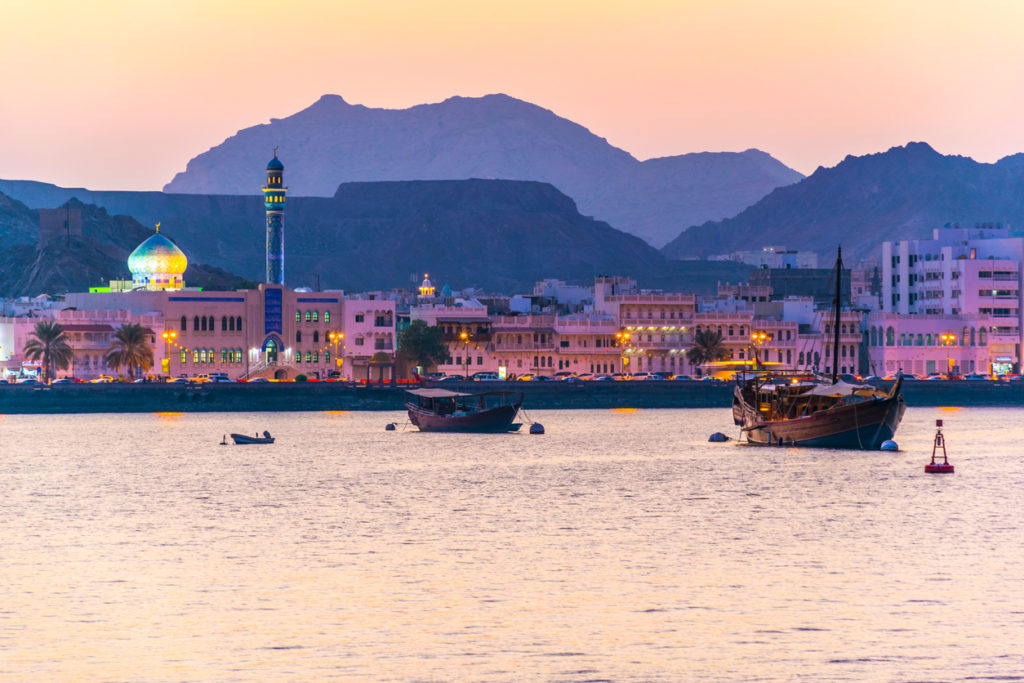 Explore Muscat's history
To better understand Muscat's past and culture, a visit to some of the many local museums is always a fantastic idea. The most popular museum in Muscat is Bait Al Zubair, home to an impressive collection of ancient weaponry, furniture and jewelry, and a superb garden where you'll discover a traditional Omani village and water distribution system, as well as a souk and boat display. If the Bait al Zubair familiarizes visitors with the traditional Omani lifestyle, the Bait al Baranda invites them to discover pages of the country's history, from the prehistoric era to modern times.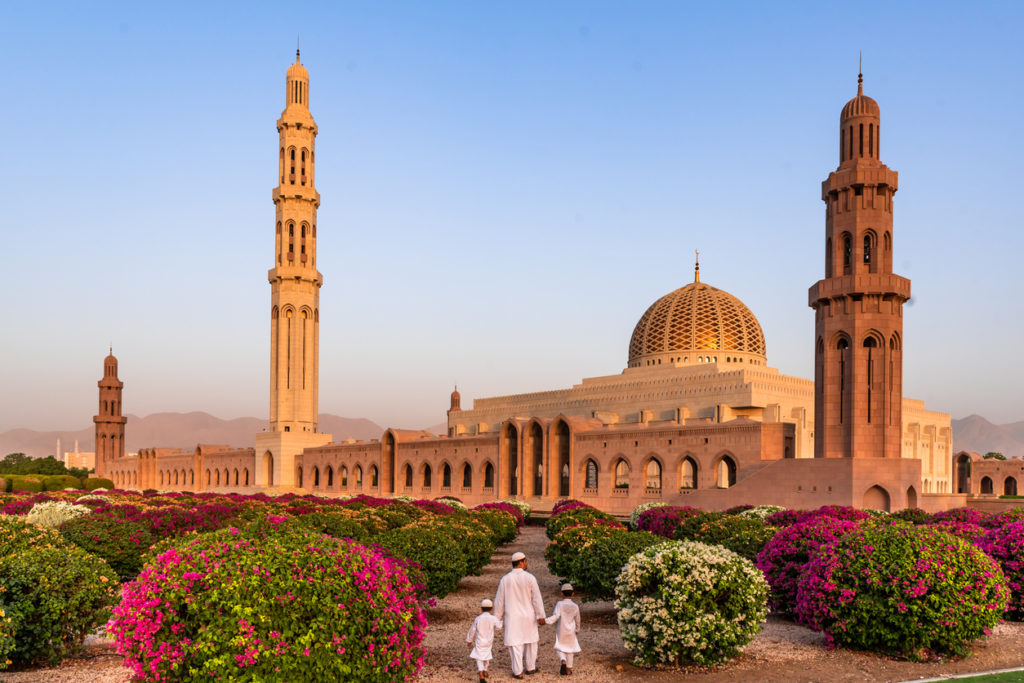 Admire the mesmerizing Sultan Qaboos Grand Mosque
No visit to Muscat is complete without a tour of the spectacular Sultan Qaboos Grand Mosque. This beautiful example of modern Islamic architecture dressed in Indian sandstone hides within its walls a decadent world. The mosque's chandelier is plated with 24-carat gold and has been created with no less than 600,000 Swarovski crystals, while the hand-loomed Persian carpet that dresses its superb white marble floor is one of the largest in the world. This is the only mosque in the country open to non-Muslims, so if you're not a Muslim this is your chance to visit a true architectural masterpiece.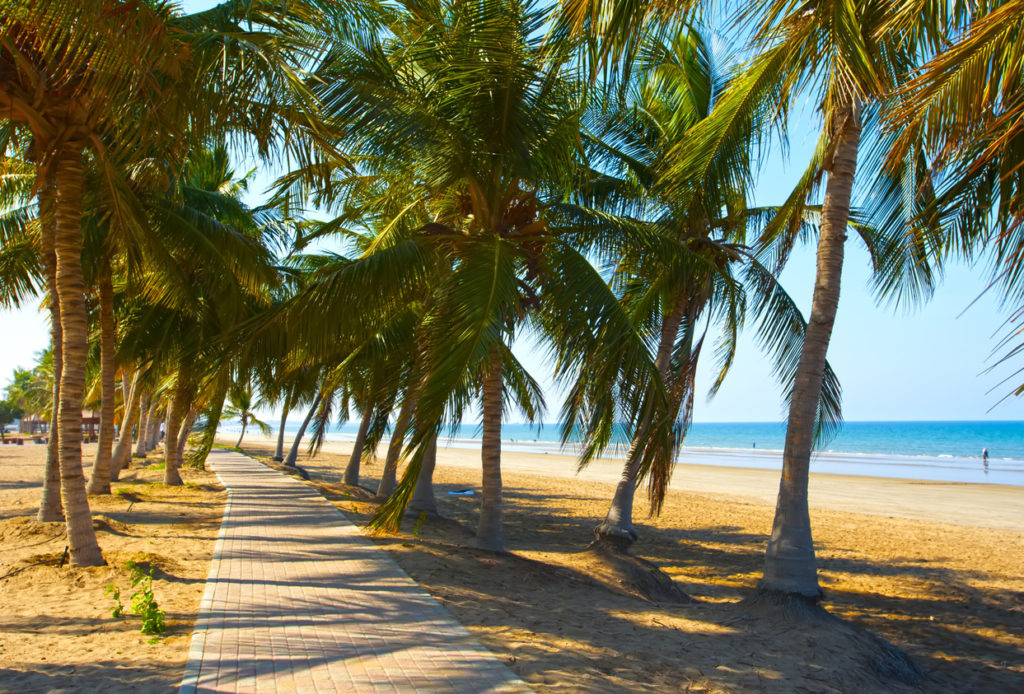 Relax on a charming beach and have fun on the water
Qurum beach is a lovely strip of sand perfect for relaxation under the sun. It's surprisingly quiet despite being easy to access and caressed by crystalline waters. This beautiful beach dressed in pale sand stretches along 20 kilometers and is the locals' favorite place for jogging or enjoying a picnic in the morning or playing football in the evening. Due to the city's location and warm waters, many of the fun things to do in Muscat revolve around its water activities, such as jet-skiing, kite-boarding, and wakeboarding.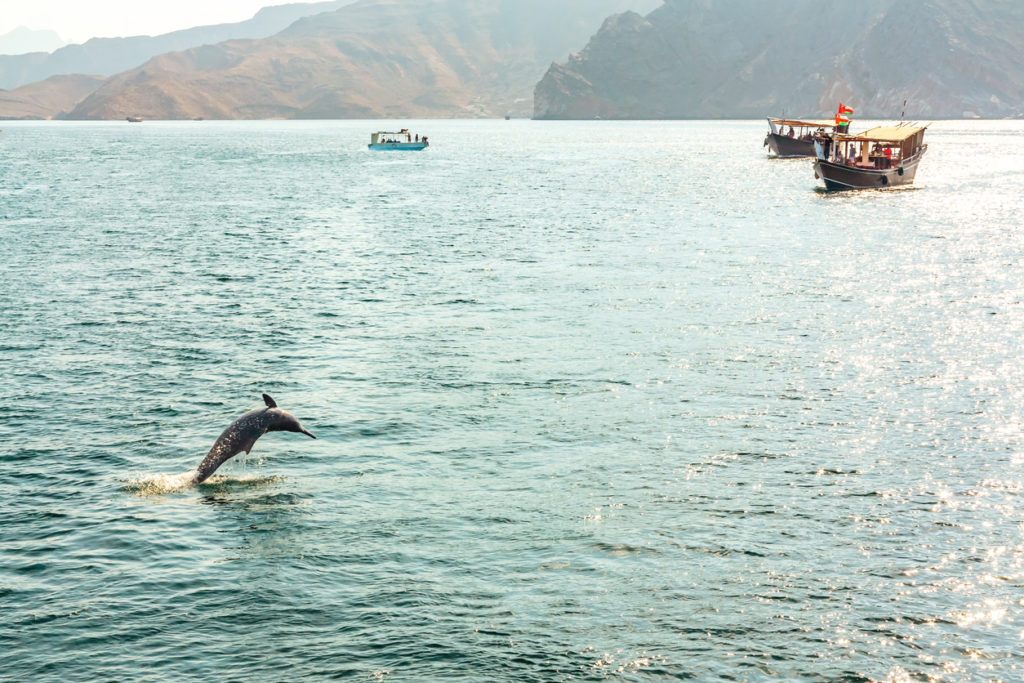 Applaud the aquatic spectacle of dolphins
The Gulf of Oman is home to an impressive number of marine creatures, including elegant dolphins and majestic whales. Enjoy a boat tour around the gulf and wait for them to make an appearance while taking in the views and breathing in the fresh air. The spinner dolphins will dazzle you with their mid-air jumps performed during their hunt for their next meal.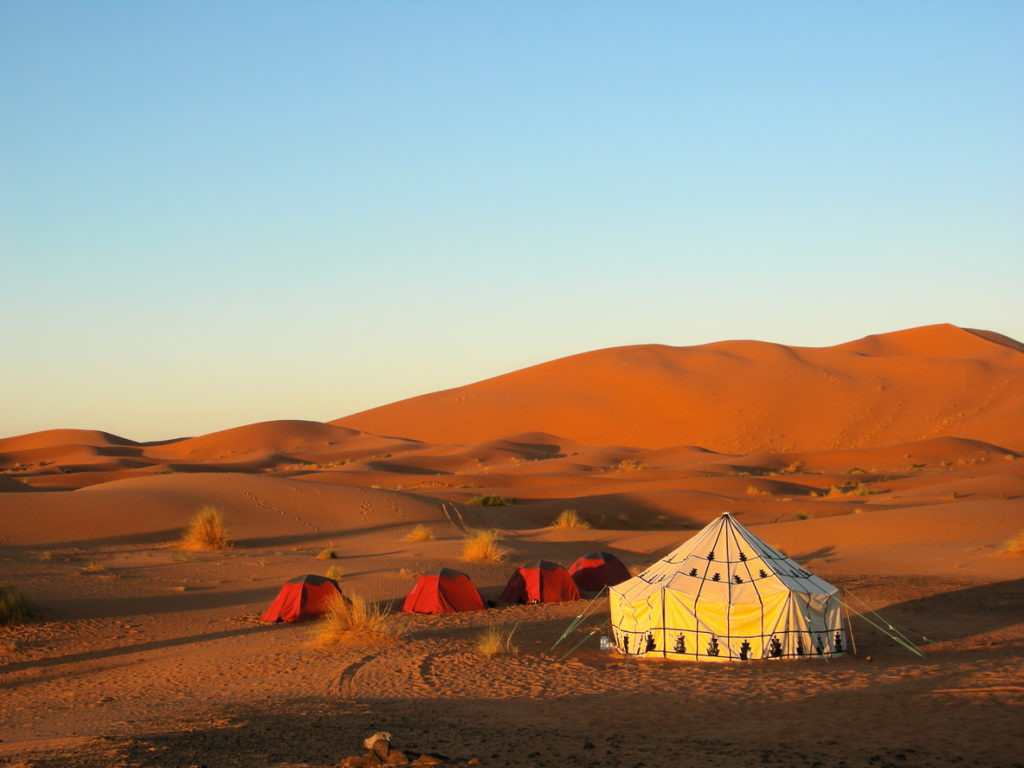 Spend the night in the desert
West of Muscat awaits the impressive Rub' Al Khali desert, a 583,000 square-kilometer area dressed in photogenic undulating dunes. A trip to the desert gives travelers the opportunity to discover the traditional lifestyle of the nomadic Bedouin tribe and the chance to spend the night under the stars being embraced by the immensity of the desert and subdued by a sudden feeling of humility under the sky of an infinite Universe.