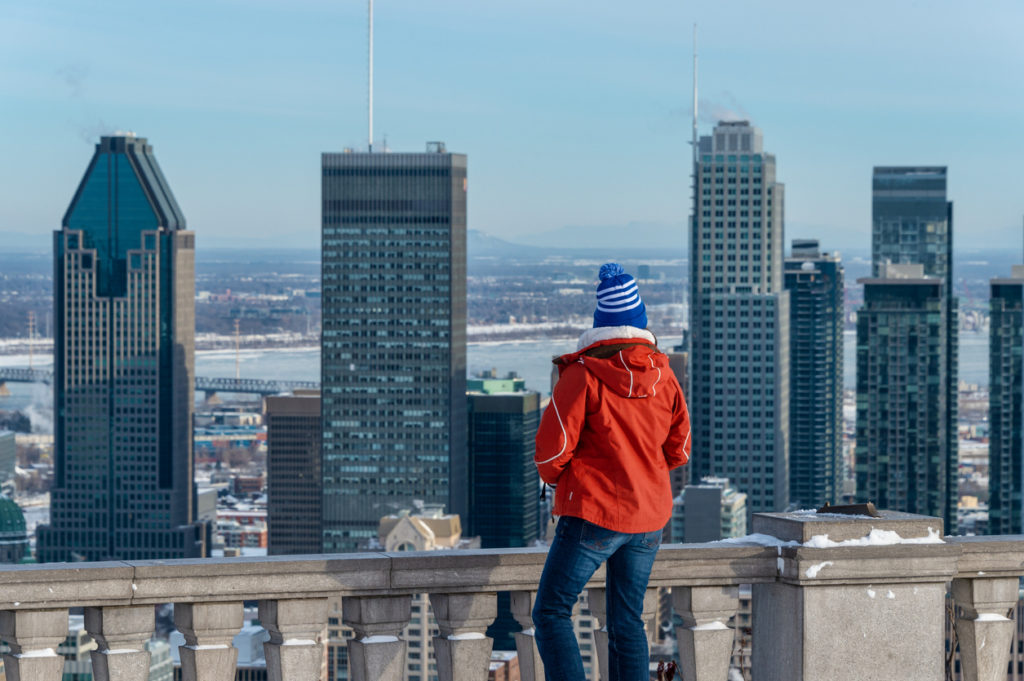 Well, here is a question whose answer could easily become a novel or, better yet, a fairy tale. There are so many reasons to visit and love Montreal winter. However, winter seems to have a special connection with this incredibly artistic and joyful Canadian city, the largest in the Quebec province.
Always creating and innovating, Montreal loves festivals, parties, art and food. It is a contemporary city that cherishes its European origins, so be prepared to encounter a fascinating mash-up of North American and European culture. And this happens every day, be it summer or winter! The only difference is that winter adds a magical touch to the scenery. That is why the city is actually more crowded in January than many beach destinations are in July.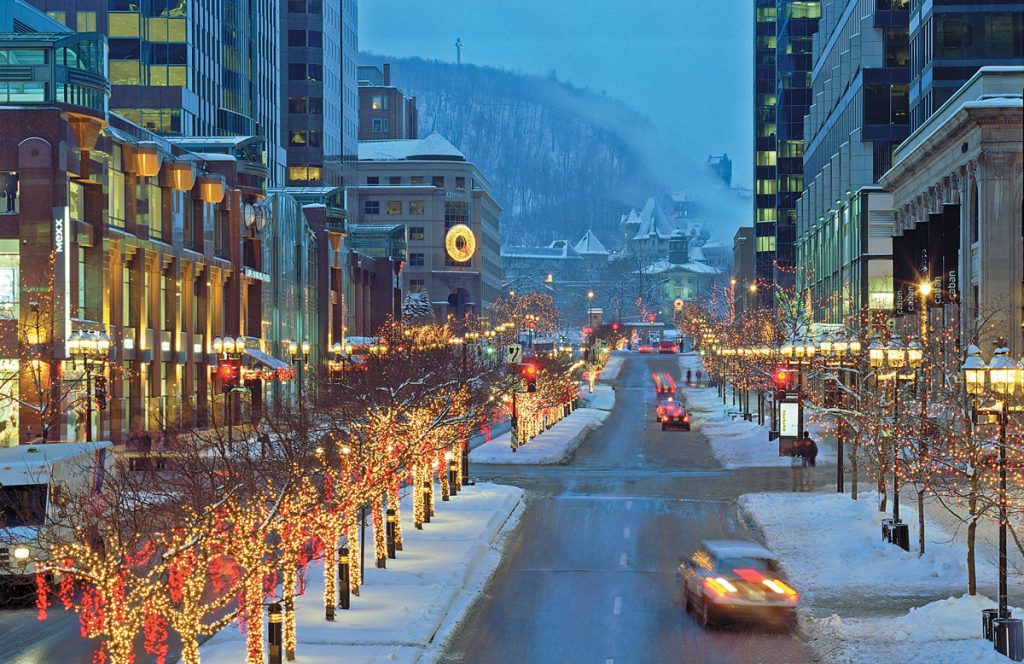 The picturesque streets of Old Montreal are more beautiful with a powdery glaze
No matter what people say, nothing compares with a quaint old town dressed in snow and lights during Christmas time. Every winter, Montreal turns into an idyllic Christmas village with a Parisian charm and Nordic vibe. It's enough to wander the streets of the Old Town. To see the gabled roofs sparkling in the rays of sun and admire the twinkling lights. Just follow the sparkling lights draped over a column of trees on the McGill College Avenue. At the end of a fairy-tale winter "rainbow" – a majestic Christmas tree will welcome you. The magic continues in Parc la Fontaine, where you will also discover a skating pond. The spectacle of lights can also be admired in the animated Christmas windows at Maison Ogilvy. As well as in Lahaie Park, where you will be welcomed by your…childhood, with puppeteers, storytellers and musicians creating the perfect ambiance for day-dreaming about a Christmas story.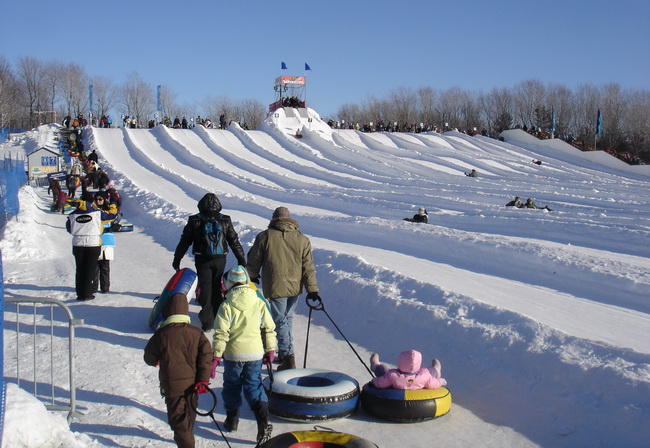 A variety of winter sports can be practiced within the city limits
Unlike many other winter destinations, where you need to get out of town to be able to enjoy winter sports, Montreal is itself a huge winter playground. It's true that temperatures drop to zero Fahrenheit degrees during the winter months, but this only means that it's the perfect time to cross-country ski, skate, ride a snowmobile or even go ice fishing.
The Quebecois are not afraid of winter chills, so they skate in Parc La Fontaine, ski and snowboard on the nearby mountains, and warm up in front of fireplaces in charming pubs. The Old Port too gets caught up in the winter's frenzy, housing one of the best ice skating rings in town and becoming one of the most picturesque sceneries in Montreal.
The historic district of the Old Port is the place where you'll find the ice fishing village. Here you can rent a heated shelter that comes with the necessary equipment to catch perch, walleye and burbot.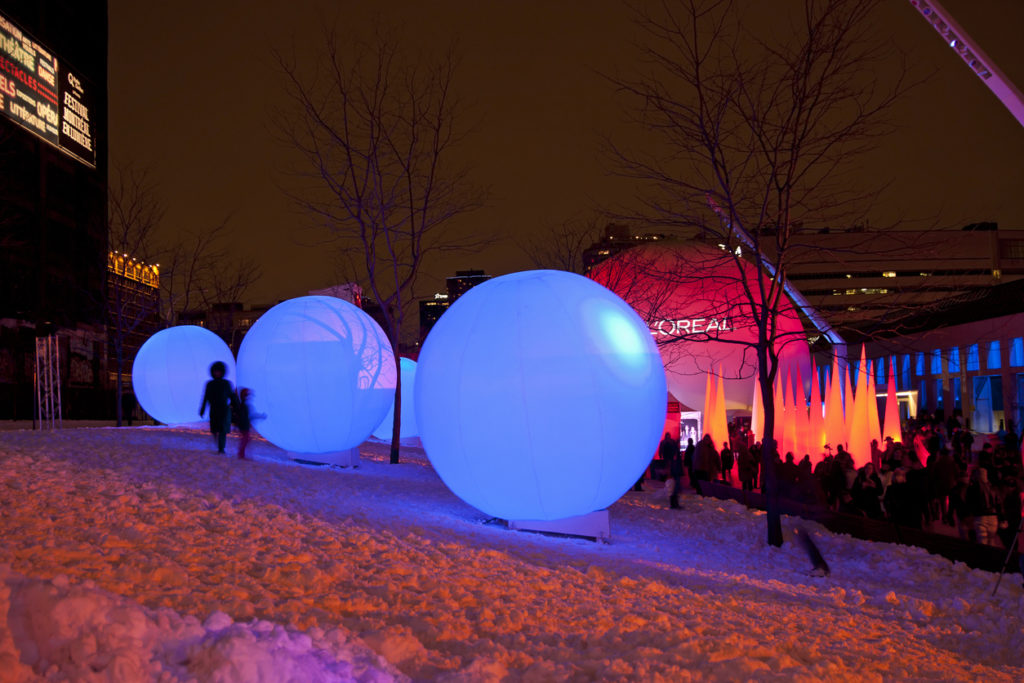 Free winter fun at the Olympic Park and during Fete de Neiges
A 65-foot tall Christmas tree, as well as many fun winter activities, await at the Olympic Park. This is an impressive winter village in Montreal. From skating to sleigh rides, most winter activities are free here, including getting warm in a heated chalet and roasting marshmallows over a gigantic open fire. Kids will enjoy petting animals in the free petting zoos, while youngsters and adults can become spectators at free concerts and storytelling performances.
On Fridays and Saturdays, the atmosphere is heating up in the winter village, once the bar and culinary lab open for business. The mesmerizing Fete de Neiges takes place for four weeks in the first two months of the year at Parc Jean-Drapeau. Both locals and tourists are invited to attend free events. Like Disney musical adventures, ice sculpting demonstrations and folk shows, and take part at free activities, such as zip lining, skating, snow soccer, ice sliding and tubing. A polar circus will delight the little ones, as will a cup of hot chocolate and sugary snacks.
Bonus: Festival Montréal in Lumière
The Montreal High Lights Festival is a one-of-a-kind winter celebration that takes place only ten days every winter. But what magical days! The entire city is invaded by a plethora of lights and fun activities for visitors of all ages. It's one of the largest winter festivals in the world, where art and culinary treats meet family fun and outdoor relaxation. From activities for children and puppet shows to art collections and screenings, there is something fun to do for everybody. Local musicians enliven the ambiance with joyful rhythms, while talented chefs invite guests to try an overwhelming variety of specialties. There is also a 361-foot long urban ice slide installed for the most courageous of visitors. Don't forget about Nuit Blanche (White Night), where art, entertainment and even food is free in Montreal.
Finally, why not enjoy Norwegian style spas in Montreal this winter. You could jump into a Nordic spa in the Montreal harbor area that is fashioned from a converted barge, and enjoy the magic of winter spas.
You could also make plans to visit the city of Quebec this winter for a return trip to the region, have you considered this? Winter in Quebec can be wonderful experience.