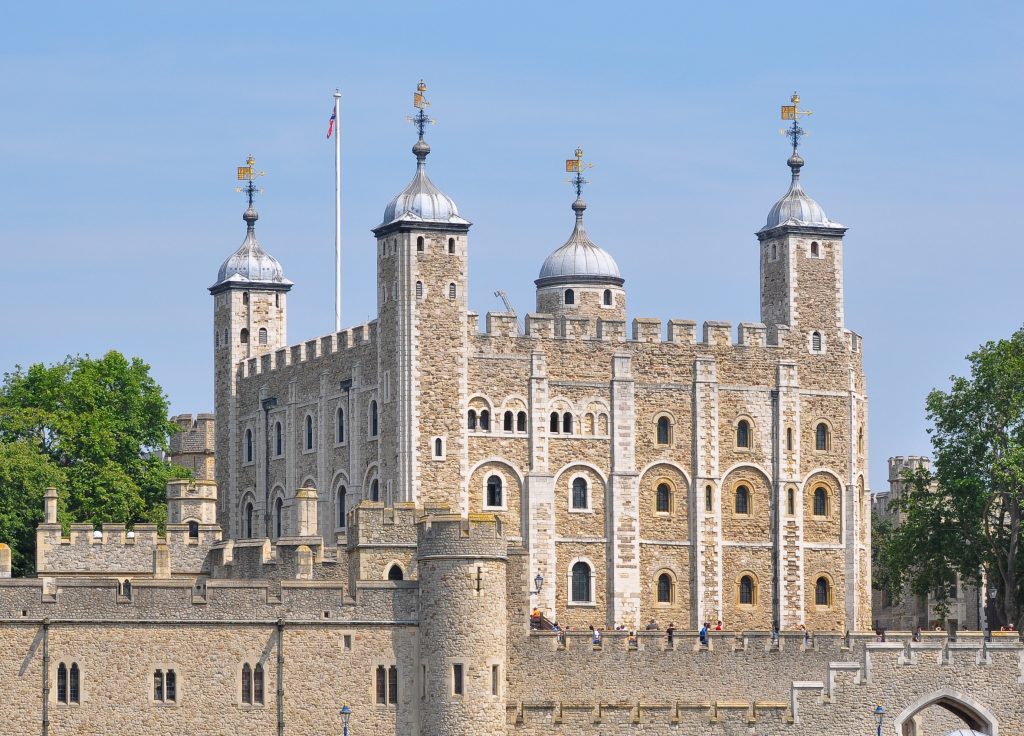 Ever thought of visiting England in October it's the most haunted month of all! October has a reputation for being all about Halloween, ghost stories and. It's only natural for me to write an article about spooky castles. I think the topic resonates entirely with. I mean… spooky castles, England, gloomy skies and gothic stories! What can be more fun than this?
So, let's check out the five spookiest castles of England and start planning a thrilling, terrifying and fun trip to England:
1. Tower of London
It's a majestic structure, also home to the Crown Jewels, that has many terrifying stories to share with the world. Considering that it has been founded by William the Conqueror in 1078 and it's still standing proud and frightening today, it's obvious that many bad things had happened on its corridors. It is considered to be one of the most haunted castles in the country, especially since many murders have stained its past. After all, this was at some point one of the most frightening prisons for the royalty and aristocracy of England.
They say that the first ghost to be seen in the Tower of London was Thomas A. Becket, but Arbella Stuart is definitely a more popular ghost of the Tower. It seems that she favors The Queen's House on Tower Green where the legend says she was murdered. While these ghosts are not ringing too many bells for us, I am sure you will just love to know that the headless body of Anne Boleyn, the notorious beheaded wife of King Henry VIII, still walks the Tower's corridors. Got your attention now!
2. Muncaster Castle, Cumbria
Considering that the Muncaster Castle has a history of more than 1,000 years, it's only natural for a ghost or two to show up from time to time, you know, just to say hi and remind everyone that they were here first. The Muncaster Castle was built in 1258 and renovations and additions were carried out every century since then. The current owners of the castle will tell you that they share their residence with Tom Skelton, also known as Tom Fool, a jester back in the…late 16th century. His sharp tongue got him in trouble and he, obviously, ended up murdered. The owners seem quite comfortable with his presence on the corridors and they are used to blame on him all the sinister activities happening in the Muncaster Castle. The kids sure love him for this! Who broke the vase? Well, Tom did naturally!
However, it seems that Tom Fool has to share its ghostly territory with the White Lady, the spirit of Mary Bragg, a housekeeper who lived here at the beginning of the 1800s and was murdered by two men. People see her in the castle gardens, looking for her lost lover, the footman, who she was actually going to meet the night of her murder. It seems that the most haunted room in the castle is the Tapestry Room and I have great news about this: you can spend the night there. Isn't this fantastic? You would get a comfortable room, full English breakfast and have the opportunity to hear the cries of a baby ghost, some rattling of the door handle, footsteps and even inexplicable door openings, dark masses appearances and the extraordinary feeling that you are never alone in the room. Such fun!
3. Dover Castle, Kent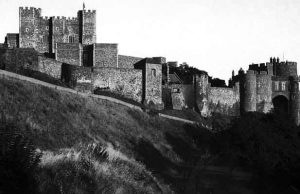 A really spooky medieval castle, the Dover Castle is famous for its ghosts. Yes, it was an important castle back in the 12th century, since it had a defensive role and was often called the "Key to England", but everybody comes here now hoping to get face to face with a ghost. Because there are so many of them! Some people actually consider the Dover Castle the most haunted castle in England, so there's definitely something unusual going on here. Since it was the first entry point to Britain, a lot of fights had taken place on its grounds. The French fought the English a lot here, and even the English fought the English during the English civil war.
Back to present now! It seems that a drummer boy is still doing his job on the castle's grounds even though he was murdered a long, long time ago and is now headless. The old keep is the current residence of a woman in a red dress and a cavalier, while the not-so-secret underground tunnels are now home to the ghosts of World War soldiers. Don't worry though! They are just minding their own business and won't disturb you in any way except from, of course, really terrifying you. And this happens during the day! When night comes, the haunting becomes even more impressive. You will hear disembodied voices, loud screams, doors with a mind of their own, and witness fascinating ghostly appearances.
4. Glamis Castle, Strathmore
No less than twenty spirits reside in the Glamis Castel that dates back to the 14th century. It seems that the castle has a secret room that guards a terrible secret. Moreover, if you count its windows from outside and compare the number with the amount counted inside, you will surprisingly see that two windows are missing. Spooky indeed! Besides the strange window counting, expect to hear the "normal" thuds and bangs, a must for every self-respecting English castle. Of course, ghosts do make their presence noticed.
We have a Lady Janet Douglas, who was burned at stake in 1523, saying hello by the chapel and above the clock tower, as well as Jack the runner, a slave who was killed by hunting dogs in the 17th century, who keeps on screaming and running on the castle's grounds. But, if you think this is frightening, let me tell you about the ghost of a woman with no tongue. She can be "seen" running on the grounds with her mouth full of blood. And, to make things even worse, the ghost of Earl Crawford, a really cruel man has been seen terrifying guests and "admiring" the kids while they are sleeping.
5. Berry Pomeroy Castle, Devon
The Berry Pomeroy Castle is known as a favorite destination of ghosts and a sight of numerous paranormal events. The castle was built in 1305 by Henry de Pomeroy and is currently surrounding a majestic Tudor mansion. It has an impressive woodland and is a romantic ruin that attracts thousands of visitors each year. However, they don't come here just for the architecture and the castle's story. The numerous sights of ghosts wandering the grounds and the castle's rooms are definitely the magnet that keeps attracting curious tourists in search of the inexplicable. It seems that a White Lady – I think every important English castle just has to have a white lady – is haunting the dungeons where she met her end. The White Lady is Margaret Pomeroy. Her evil sister, Eleanor, locked her there because…well, as expected, she was feeling threated by the white lady's beauty and so she just decided to let her starve to death.
To make things even more palpitating, there is also a Blue Lady. This one is more aggressive and, even though she screams for help while haunting the defensive tower, once someone is going there to give her a hand, she just throws them from the tower's window. That's gratitude for you!