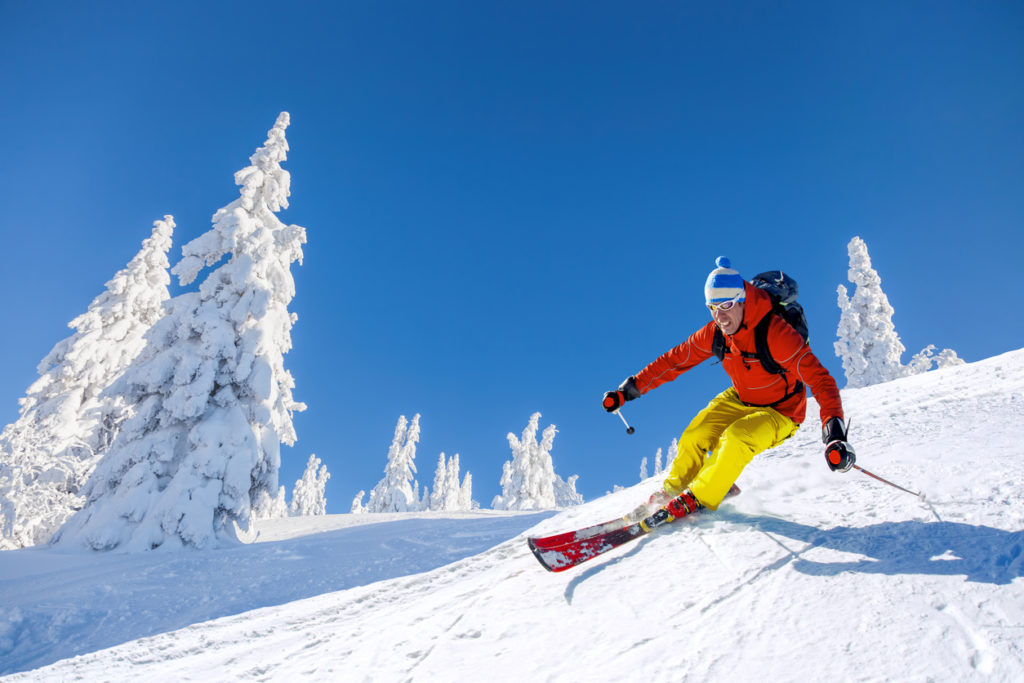 The top 6 ski resorts in Colorado and, as a matter of fact, most of the ski towns in the state are some of the best ski resorts in the US. Blessed with piles and piles of snow that cover everything in their way, these charming mountain towns are more than just towns with snow. Dotted with Victorian chalets and log-cabin storefronts, they create an idyllic winter setting for families, couples, and groups of friends. There's a certain familiarity in the ski resorts of Colorado where locals know each other and happily help one another when it comes to shoveling the snow from their driveways.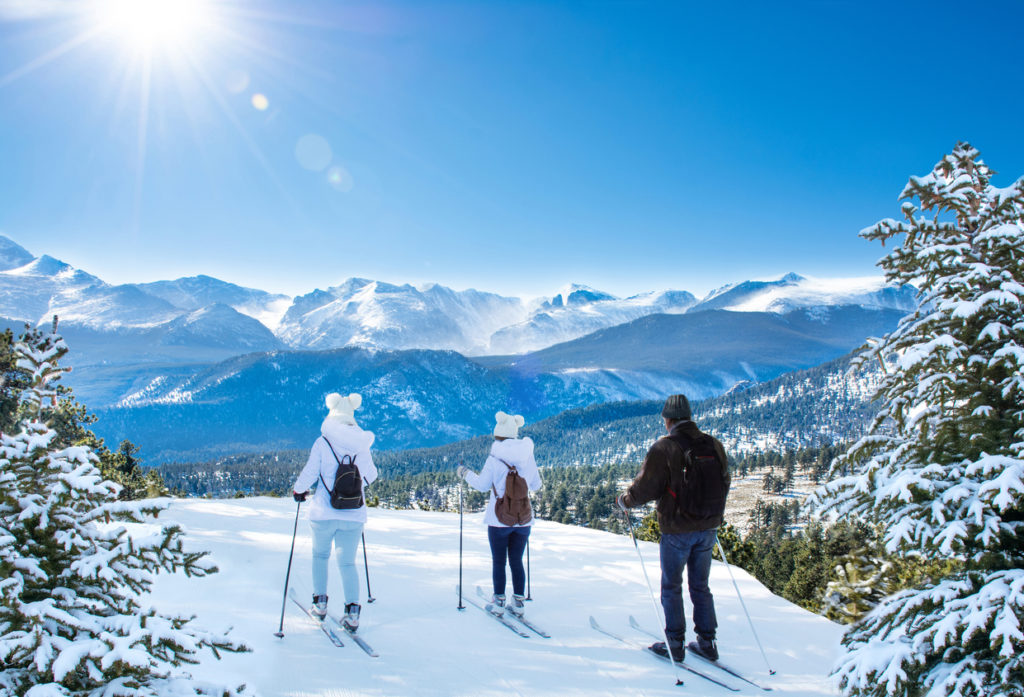 There are twinkle lights in the trees and purple skies and a mountainous backdrop that simply takes your breath away in the ski towns of Colorado. Whether you're planning a fun ski vacation in Aspen or a family getaway in Breckenridge, you'll fall in love with the fairy tale ambiance, historic streets, and magnificent slopes. Embrace all the Rocky Mountains have to offer and you'll forever cherish your winter moments spent in Colorado.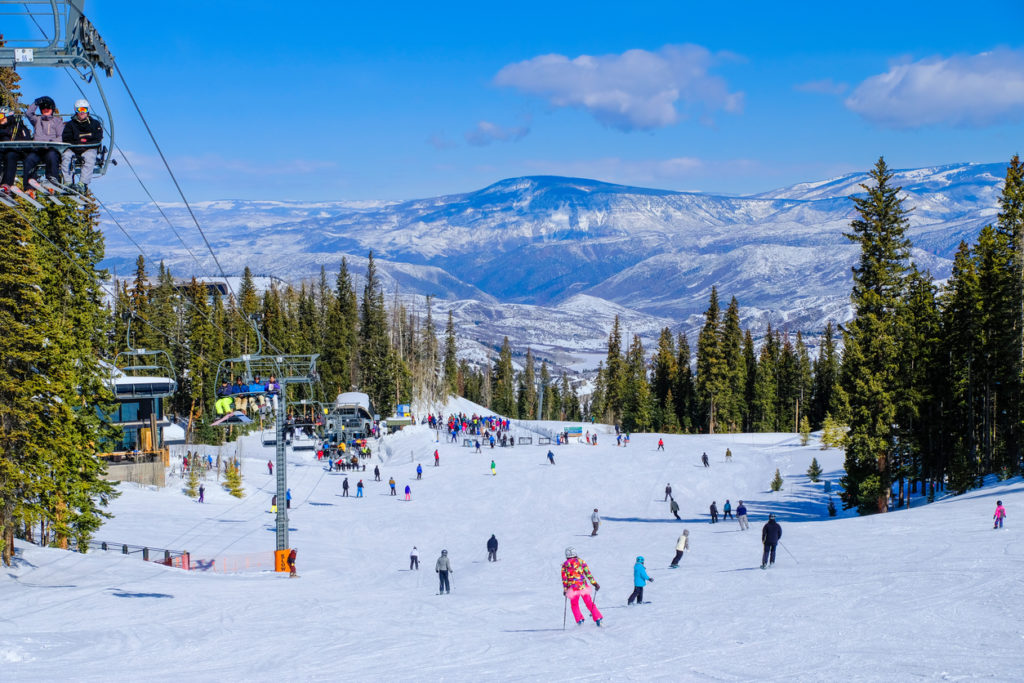 Aspen
We're starting our journey of the Top 6 Ski Resorts in Colorado with an exploration of the famous Aspen, a ski resort favored by the rich and famous. A perfect-postcard town, Aspen is the destination of choice for those who like only the finest things in life.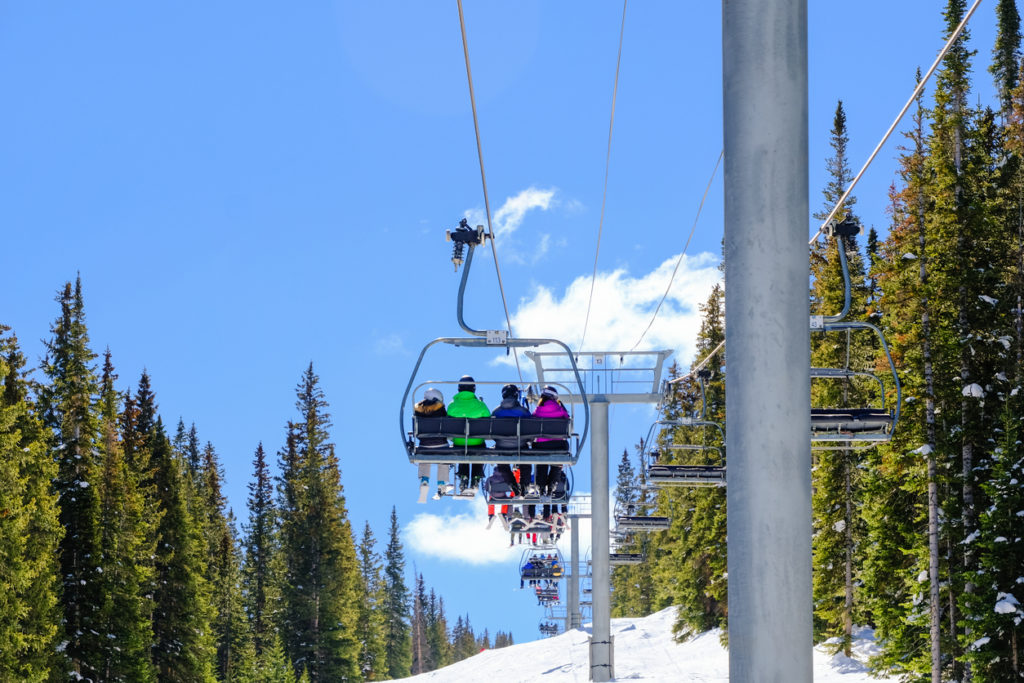 Once a mining town, Aspen is now adorned with Prada and Gucci boutiques and fine-dining restaurants. Skiing in Aspen means pistes on four mountains served by 42 lifts. While experts are determined to conquer the Highlands, intermediate skiers often meet on the ski trails of Buttermilk. Snowmass is a destination for everyone, tempting skiers with a 4,400-vertical-foot drop. Aspen Mountain adds to a fabulous skiing experience breathtaking views of the town.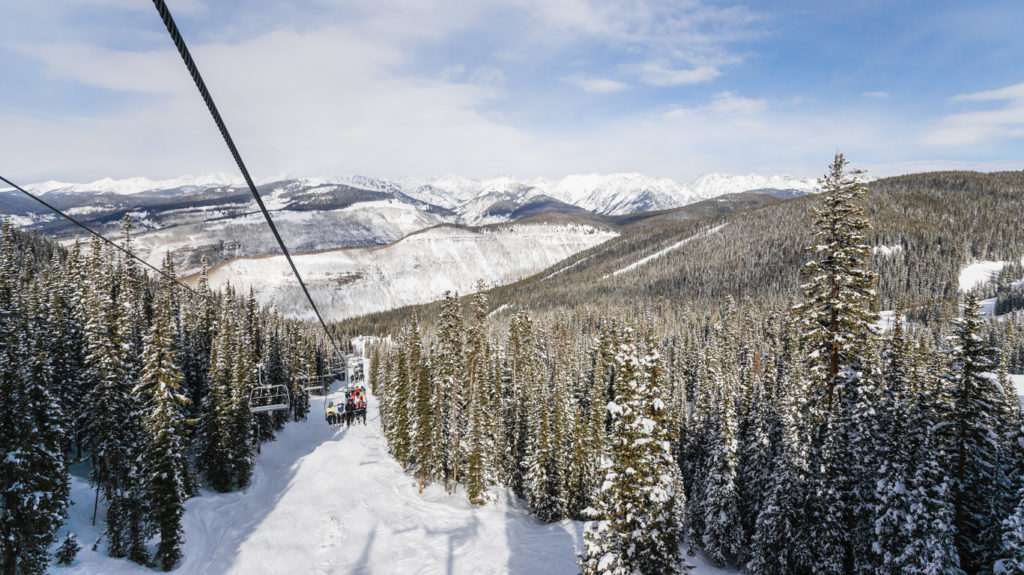 Vail
The friendly and welcoming Vail Ski Resort makes the Top 6 Ski Resorts in Colorado and dazzles skiers with unworldly back bowls and its massive size. The biggest ski resort in Colorado, Vail lures skiers with 5,289 skiable acres and perfectly-groomed pistes.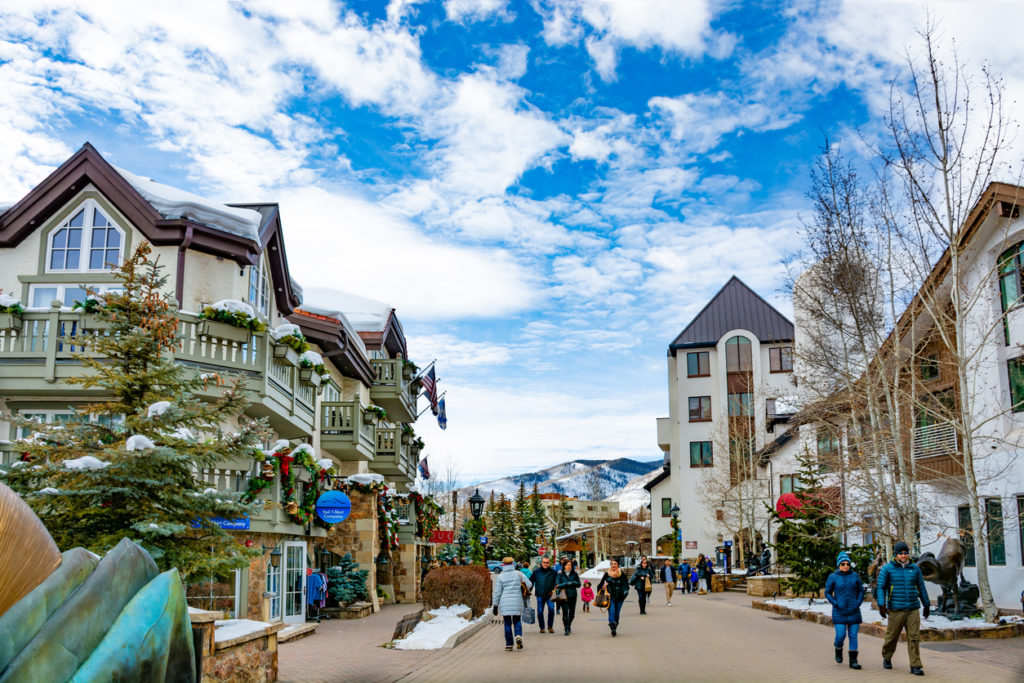 The Gondola One will take you up the mountain to enjoy a run or more on the Mountaintop Express and then test your limits in the Back Bowls. The pedestrian village is a charming mountain town crossed by bricked streets and decorated with enchanting cabins with Austrian-style facades and wooden balconies. Vail feels like a petit European village that pampers its guests with great restaurants and bars with wooden tables and fireplaces, where you'll hear conversations in various languages.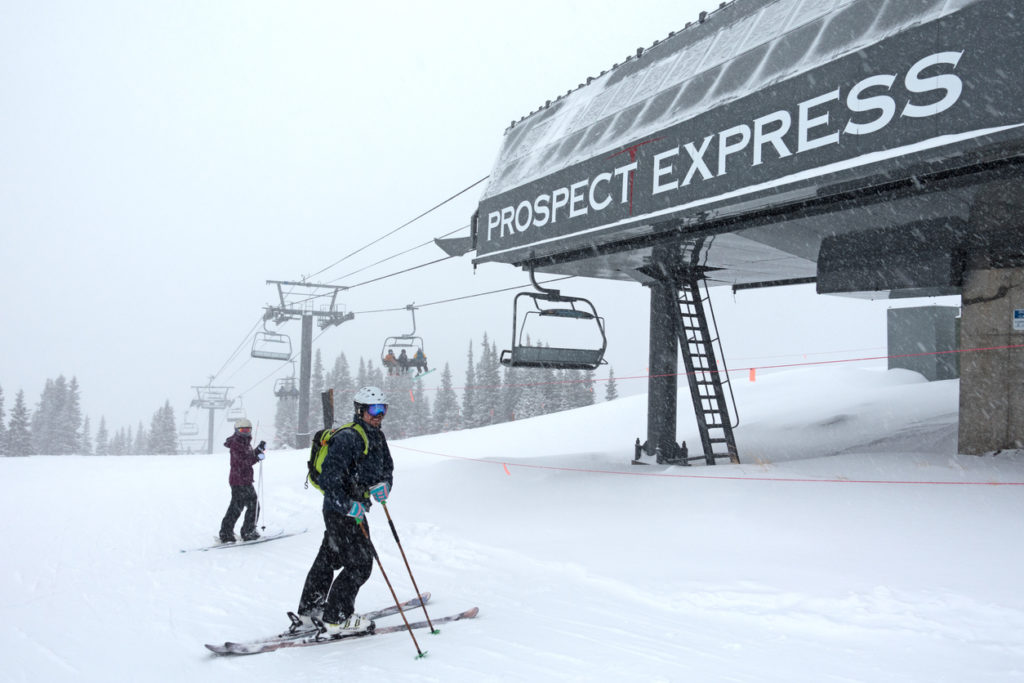 Telluride
Telluride is a place of awe. Comes winter and not a day goes by without spotting tourists standing in the town's wide streets admiring the 13,000-foot peaks that frame the cozy settlement of Telluride. Guarded by steep and unfriendly cliffs, eager to touch the sky and dressed in pine trees, this ski resort is mostly visited for its spectacular views. It's a place of wonder and peacefulness and one of the most beloved muses for photographs.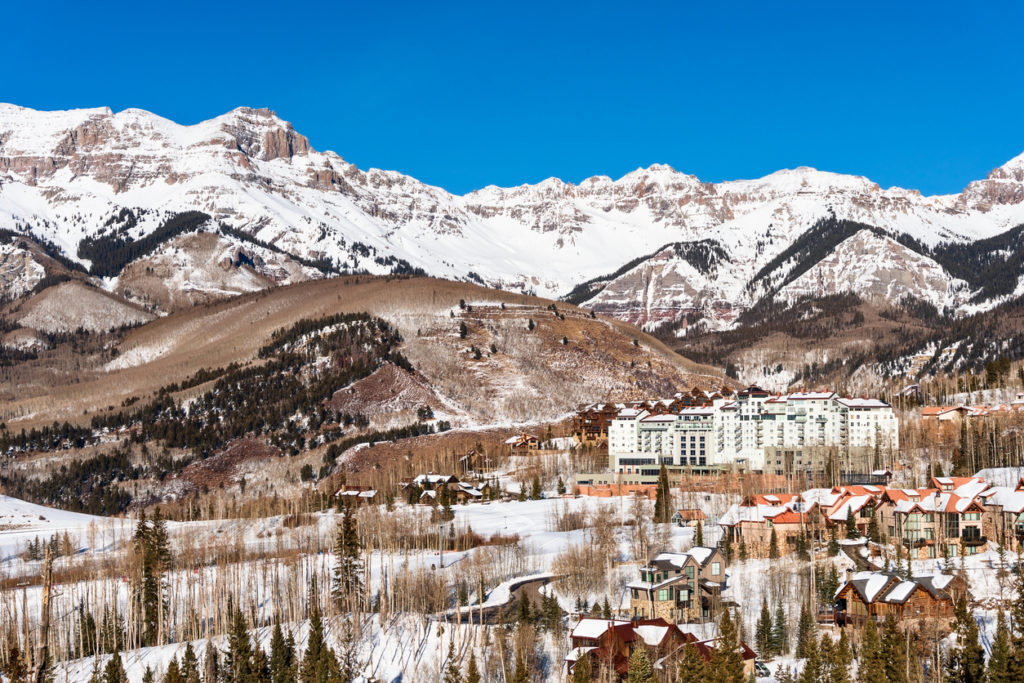 However, the place's fairy tale beauty doesn't end on its peaks. With saloons and a particular frontier vibe, Telluride brings a tad of the Wild West into the present. After all, this is where Butch Cassidy robbed his first bank. To get to the ski slopes, you just have to jump on board the free gondola that connects the town with the Mountain Village. There are no crowds on the resort's slopes due to its relatively remote location. Intermediate skiers have a blast on well-groomed slopes while experts can take on double blacks.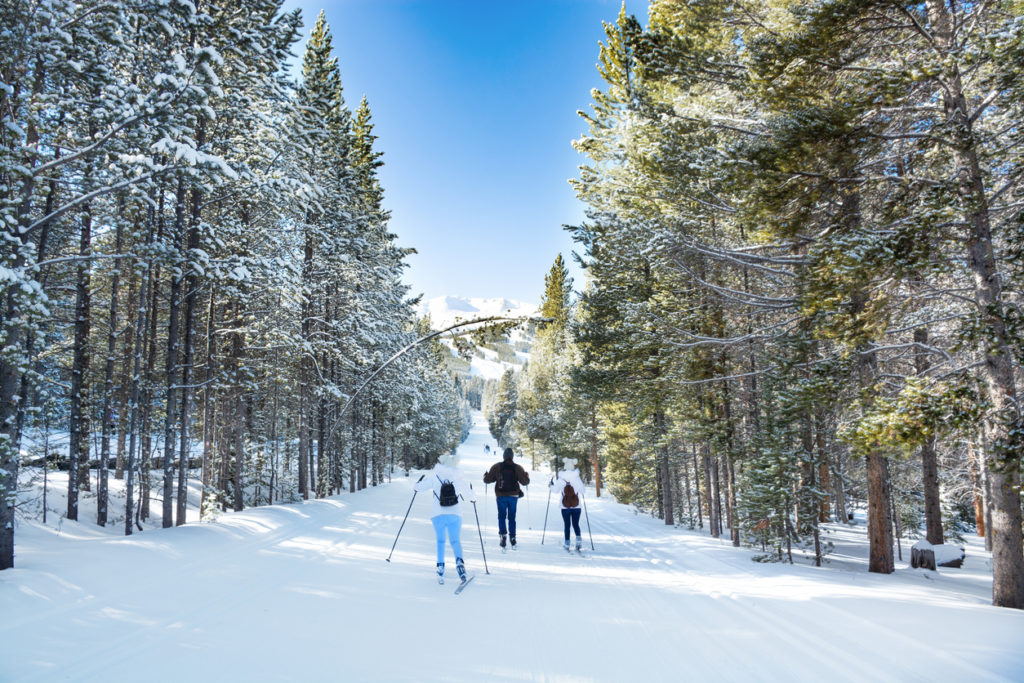 Breckenridge
One of the most popular ski resorts in Colorado, Breckenridge boasts an awesome terrain. With 2,908 acres of skiable area and a 3,398-feet vertical, the town is often packed with skiers and snowboarders, so you should keep looking if you don't like lift ques.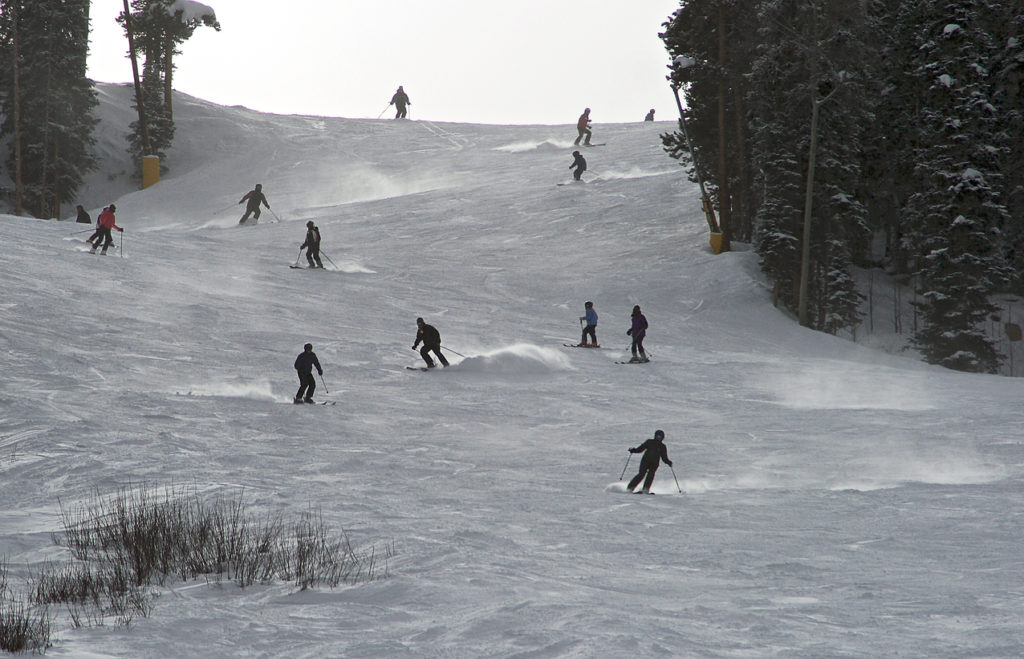 The hills are dressed in green until you reach 11,000 feet from where boatloads of snow await patiently. Take the gondola from town to get to the ski lifts at Peak 8. From there, you'll get to ski or snowboard on the Ten Mile range. The Imperial Express chairlift is the lift of choice for intermediate and expert skiers, while beginners choose the gentle blues of Peak 7. Breckenridge lacks the glamour of Aspen or the luxury hotels of Vail but welcomes tourists with a family-friendly ambiance.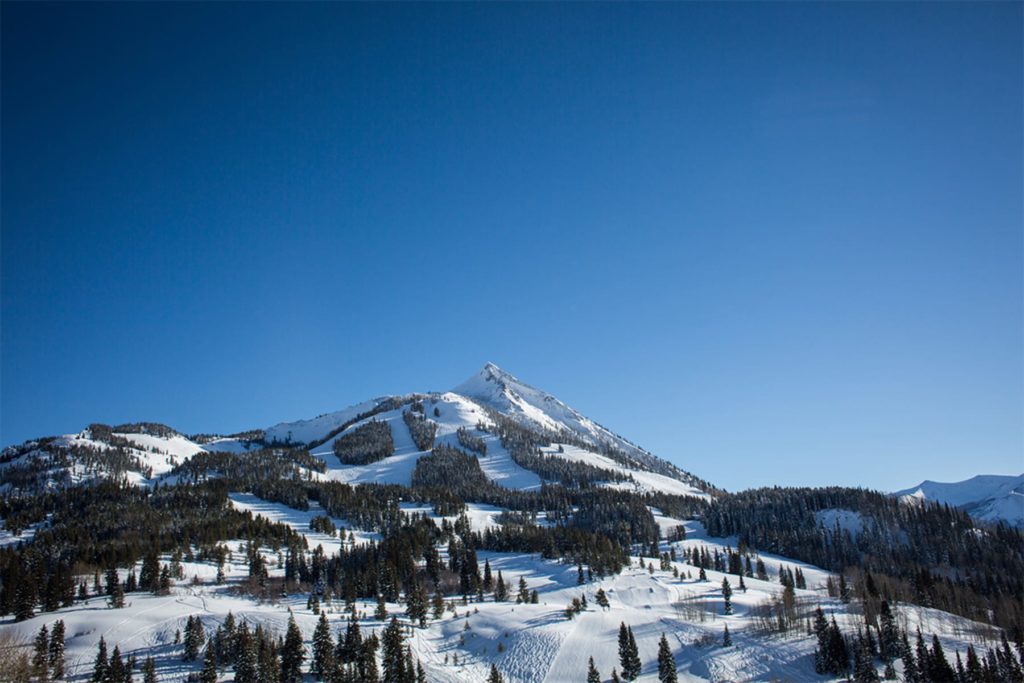 Crested Butte
Situated five hours away from Denver, Crested Butte boasts some of the best slopes in Colorado. Expert skiers are fascinated with the 1,167 skiable acres of terrain and the ski resort's 3,062 feet of vertical. A destination for the free spirits who are not afraid to take risks on the snow, Crested Butte is located in the Rocky Mountain's heart.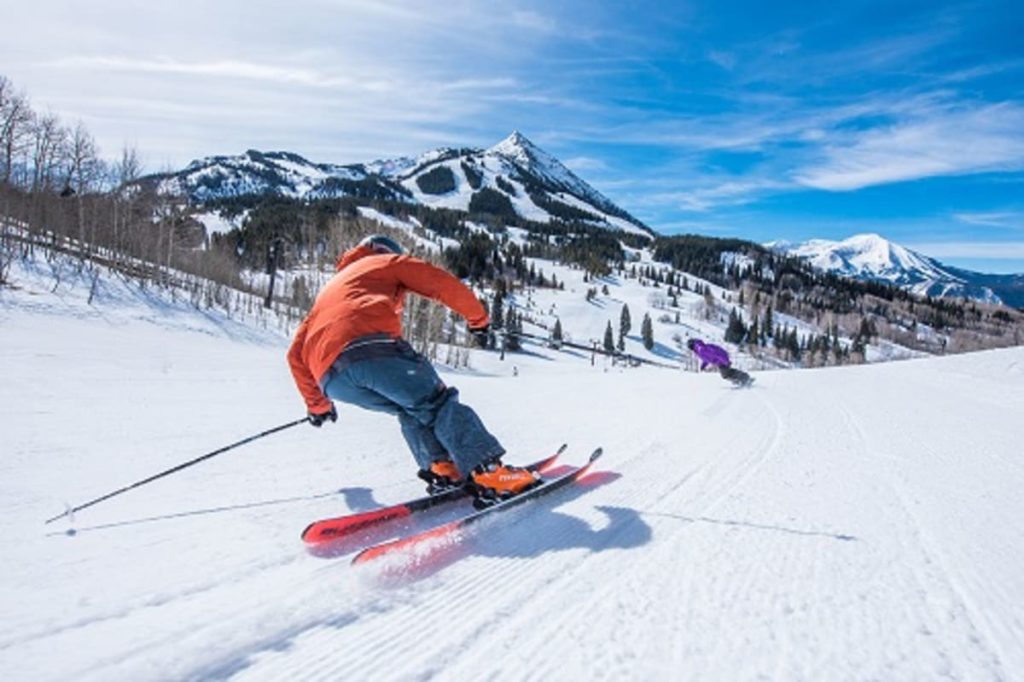 It's truly a winter wonderland that lacks the modern buzzing and bets all it has on its Victorian buildings, 20th-century farmhouses, cozy cafes, and great restaurants. While contemporaneity hasn't yet found its way to Crested Butte, blizzards always seem to know where to find it creating a gorgeous setting for memorable ski vacations.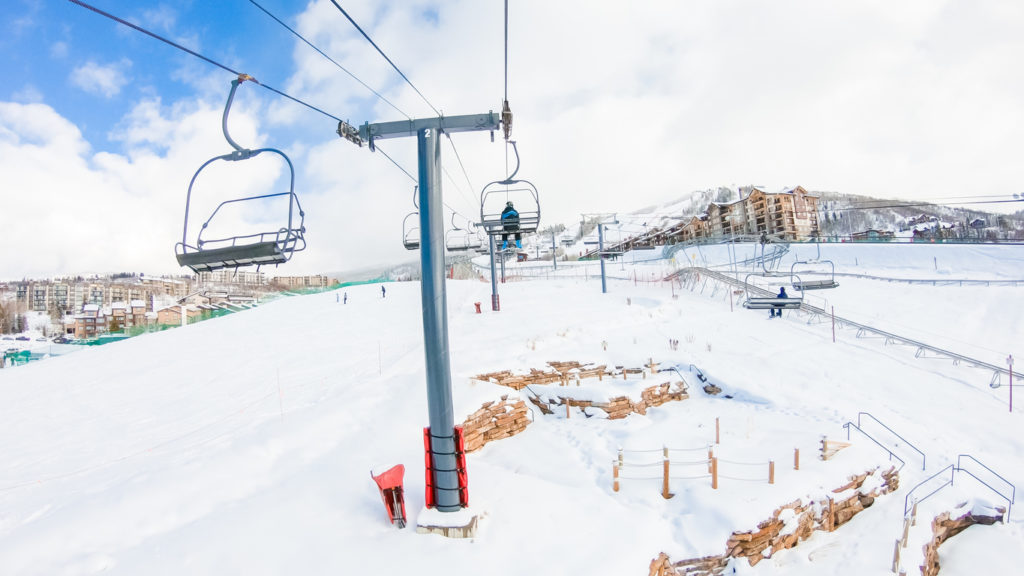 Steamboat Springs
Steamboat Springs may not have the ritzy appeal of Aspen or the steep slopes of Crested Butte but it has great intermediate runs drowned in the sunshine and excellent tree skiing. Moreover, it also has a friendly atmosphere and Western hospitality. The ski resort's riverside restaurants invite tourists to eat delicious meals on their big patios in an unpretentious yet classy ambiance. The colossal 2,965 skiable acres and 3,668 feet of vertical await just 10 minutes away from the town and create the perfect skiing experiences for the entire family. When the night falls, you can walk along the Yampa River to admire the night skiers at the historic Howelsen Hill Ski Area or, even better, join them.