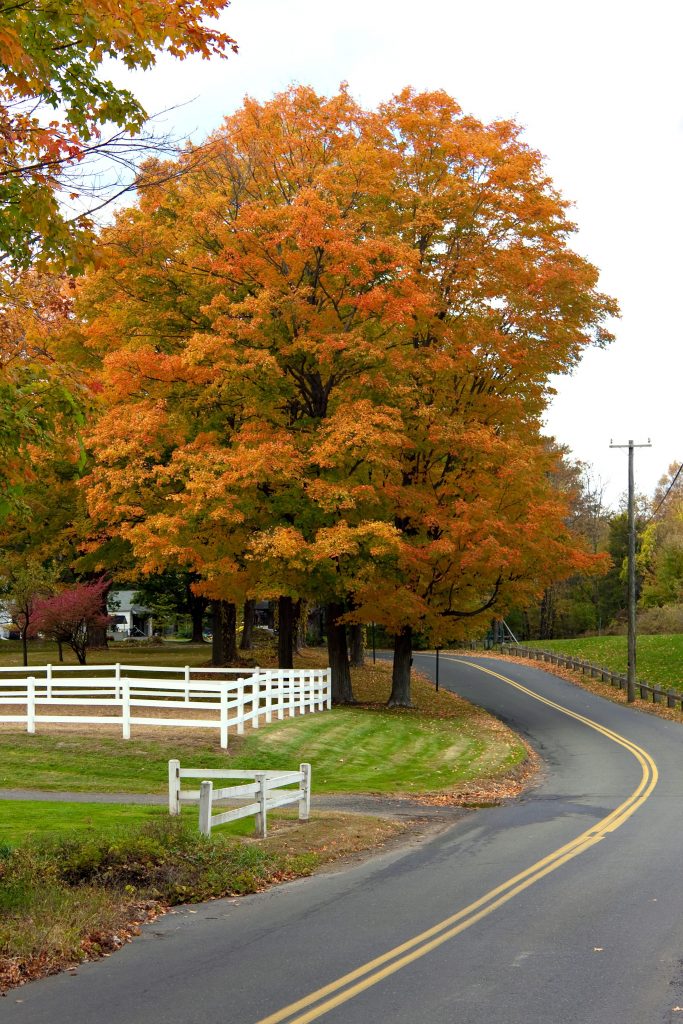 Fall! That magical season when nature gets all dressed up in a kaleidoscope of colors to impress and dazzle with fairy tale sceneries. Everybody is instantly feeling a bit melancholic and an infinite number of photos with shoes stepping on dead but colorful leaves invades social media. No one can resist the charm of fall, especially if they are living in New England or at least are visiting this region.
I visited this amazing realm in October and I can honestly say that if fall were to have headquarters, New England will definitely be the first choice. You can be the toughest guy in the room and the colors of fall in New England will still manage to steal a wow from you. From gold and scarlet to purple and orange, the autumn leaves of New England make sure every spectator will enjoy a memorable show from a glance.
This is the perfect season for driving itineraries, as well as for hiking and biking while capturing superb views along the way. Add to this a crisp air, delicious apples and funky pumpkins and you've got yourself the perfect fall destination for you and your entire family.
Fall comes first in the north…
The best time to visit New England? It depends on the region and your preferences. The first fall show will probably take place in the regions of Maine, New Hampshire, and Vermont starting with mid-September till mid-October. These are the northern regions and the messengers of fall in New England.
Acadia National Park is the go-to destination for fall colors in Maine, as well as an ideal place for admiring the Rangeley Lakes and canoeing. Want to take your autumn photos to the next level? Take the elevator to the observatory on the Penobscot Narrows Bridge. It can't get more spectacular than this. While in Maine, you can also stop for a visit at the Maine Maritime Museum, and a lobster roll at the Five Islands Lobster in Georgetown.
New Hampshire has the beautiful White Mountain region to be proud of and, once you get to the summit of Mount Washington, you can say that you are standing on top of New England. You can get there either on the Auto Road or, my favorite way, on the Cog Railway, a 3-hour round trip that will take you on a scenic journey to the top of Mount Washington. If you're up for an easy and pleasant hike, how about a fun hiking adventure on the "most climbed mountain in North America" that offers beautiful views of the region.
For panoramic views of the foliage, drive up the Skyline Drive and stop on top of Mount Equinox. If you're there on a clear day, you will be able to spot even the foliage in Canada. Bennington is a great destination for superb views of the foliage, especially if you take the elevator up to the top of the Battle Monument. A Lake Champlain cruise will offer the opportunity to catch new angles of autumn's colors in New England.
…and says good bye in the south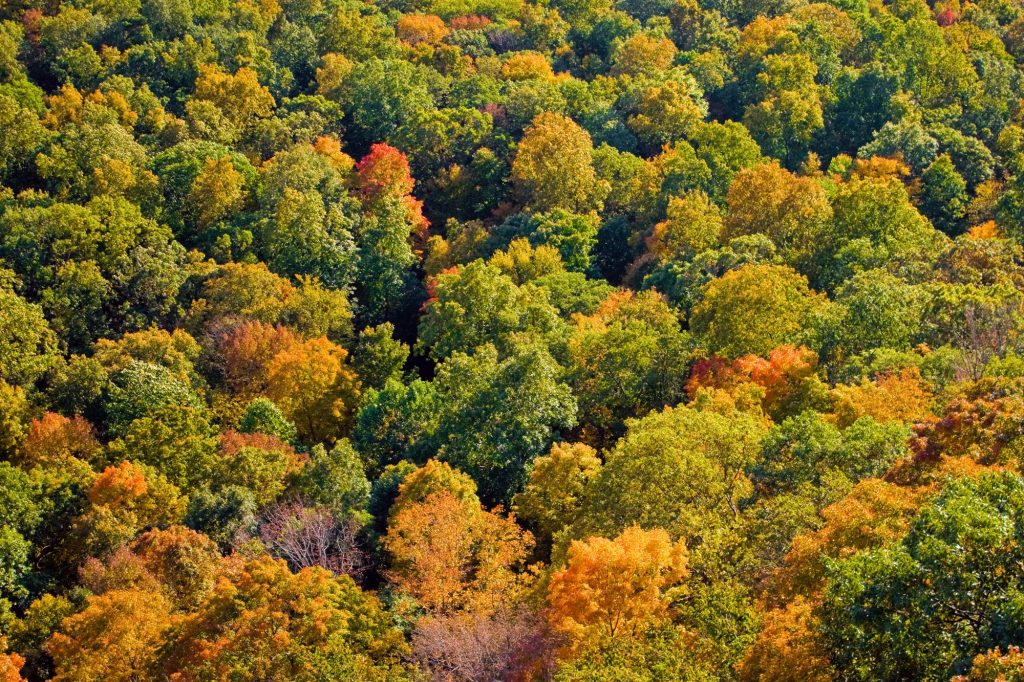 The southern states of New England will be receiving the gifts of autumn a bit later but they will be there to delight visitors until late November. Go to Massachusetts to drive along the first official "scenic road". The Mohawk Trail starts in Western Massachusetts and leads travelers to the Berkshire Gills and glorious state parks ideal for biking and hiking. Want to capture breathtaking foliage views? Hike or drive to the top of Mount Greylock.
Rhode Island may be the smallest state in the country but fall definitely doesn't discriminate based on size because it sends her colorful gifts in abundance here. This also is a great wine tasting destination, so a trip to Rhode Island guarantees an authentic and flavored fall experience. Beautiful and fun harvest festivals await in Rhode Island to celebrate the gifts of autumn. Visit Slater Mill if you're into history and tour the area by boat to surprise fall unveiling itself in all its glory in the Blackstone Valley Explorer.
Leave the heights for a while and drive along the coastline of New England to admire its beautiful fall foliage. You will encounter beautiful beaches, shabby boutiques, and no summer crowds. The perfect combination for a tranquil and relaxing autumn getaway.
If you're planning to chase the fall colors in New England remember that you will not be the only one. There are thousands of leaf peepers just like you driving, hiking and biking to capture the most beautiful autumn photos…ever! New England will be extremely popular during this period and its popularity often translates into high prices for accommodation and tours. Book ahead and get ready to start your days early in the morning to get the best light.