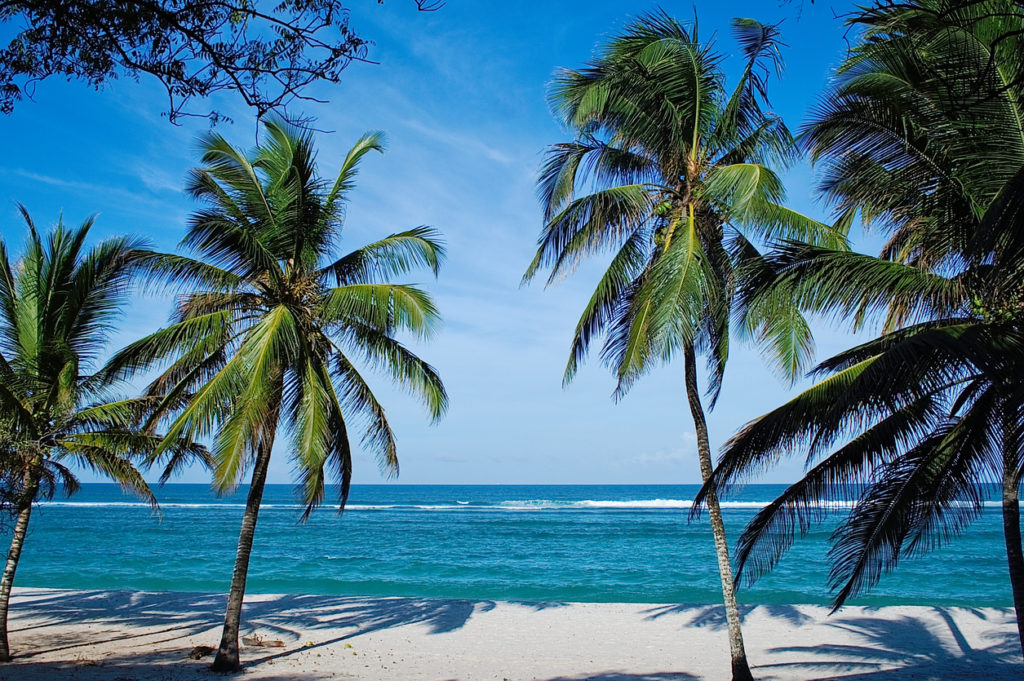 The Kenyan Coast is a dream come true for sun worshippers. Fringed by miles of sandy beaches and a gateway to city tours, cultural experiences, and safari adventures, the Kenyan Coast has something for everyone. Boasting accommodation for every budget, from rustic to luxury hotels, Coastal Kenya looks as gorgeous as it does in postcards.
The warm waters caress the shores of uninterrupted white sand beaches all year round, and you won't find a climate more tropical than this. The ocean temperature stays pleasant throughout the year and, even though it can get quite hot and humid at midday, the ocean breeze and cool evenings temperate the atmosphere and create an idyllic setting for relaxation. A Kenyan Coast trip can be the perfect way to end a safari adventure and unwind after the thrilling game drives and bush routines.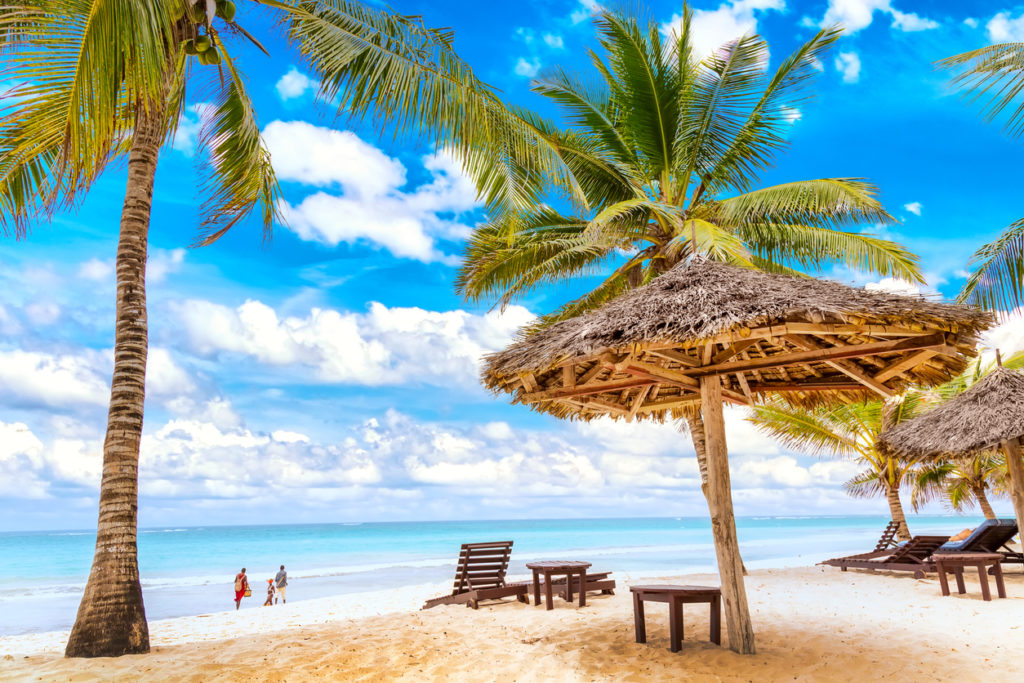 South Coast
The beaches on the Kenyan Coast are spectacular ribbons of sand framed by tropical palms and turquoise waters that hide incredible coral reefs and diving sites. The beach resorts are somewhat themed to attract different crowds, such as honeymooners, families or party-goers, so it's recommended to choose a destination that suits your preference and personal style.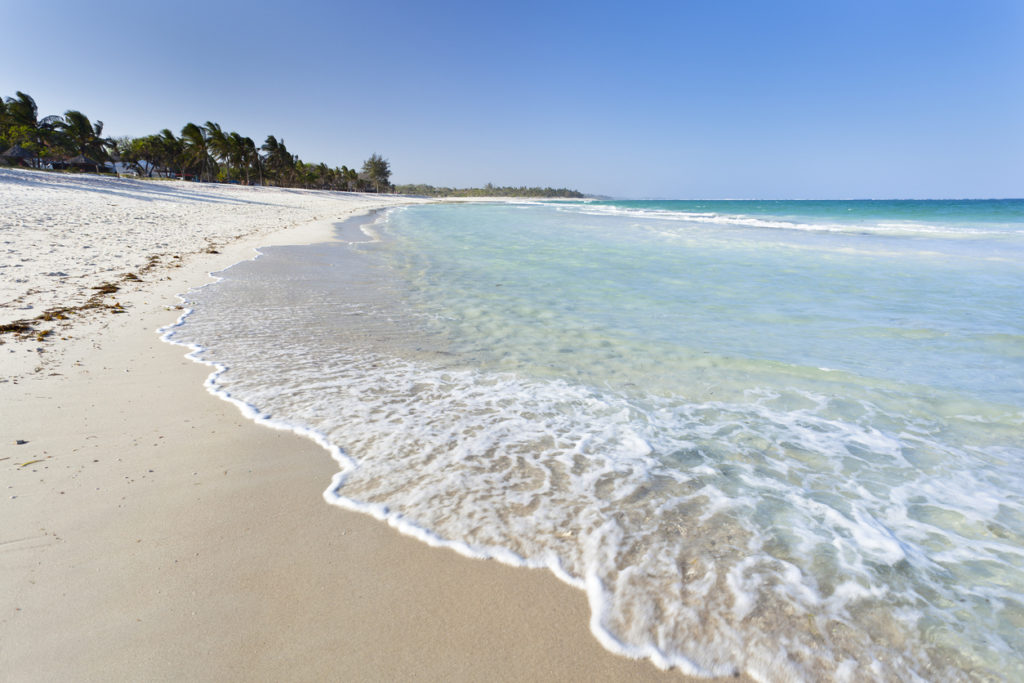 Kenya's South Coast boasts unworldly white beaches ideal for sunbathers of all ages. Here is where you'll find the best beach in Kenya, Diani Beach, a spectacular stretch of velvety sand adorned with palms and an excellent coral reef that can be admired from a glass-bottomed boat. For an extraordinary scuba diving experience, head to Kisite Marine Reserve, where tropical fish and colourful reefs blend beautifully with shipwrecks.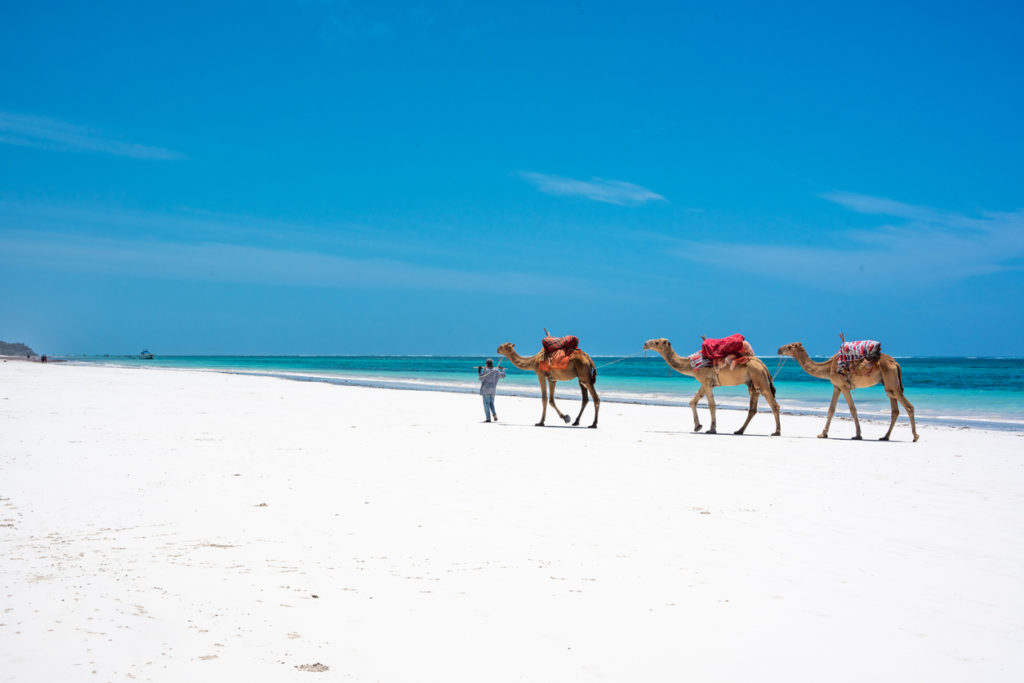 There is not a better place on the Kenyan Coast to do absolutely nothing than the beach resorts on the South Coast that attract beachgoers with a wide range of accommodation, golf courses, and kids' entertainment clubs, the perfect mix for wonderful family beach holidays. If you prefer to relax in utter solitude, 25 km south of Diani awaits the gorgeous beach of Msambweni that delights guests with superb diving and snorkelling spots, an 18-hole golf course, sailing, fishing, and a plethora of water sports.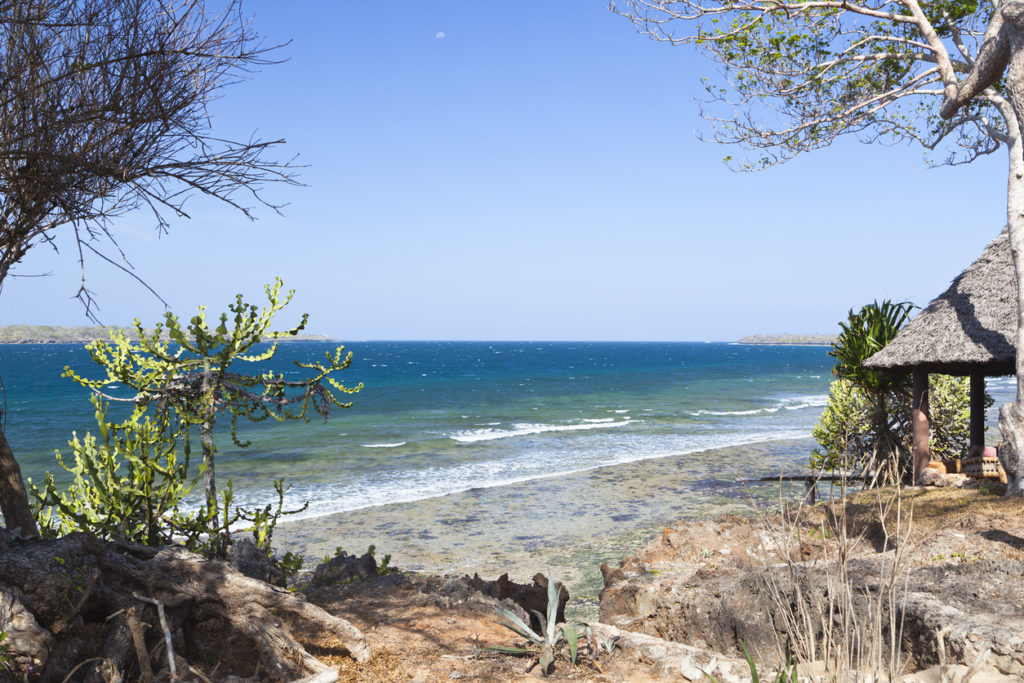 Honeymooners and romantics prefer the posh Funzi beach resort where the beaches are breathtaking and the service is personalized according to the guests' desires. The atmosphere is relaxed and quiet, and the dive spots are among the best on the Kenyan Coast, especially on the Wasini Island where you'll find perfect reefs. Funzi also hides mangrove forests and wetlands and enchants visitors with one of the most diverse sceneries in the area. A boating trip on the outskirts of the island might even unveil the silhouettes of humpback whales, especially if you visit between June and December.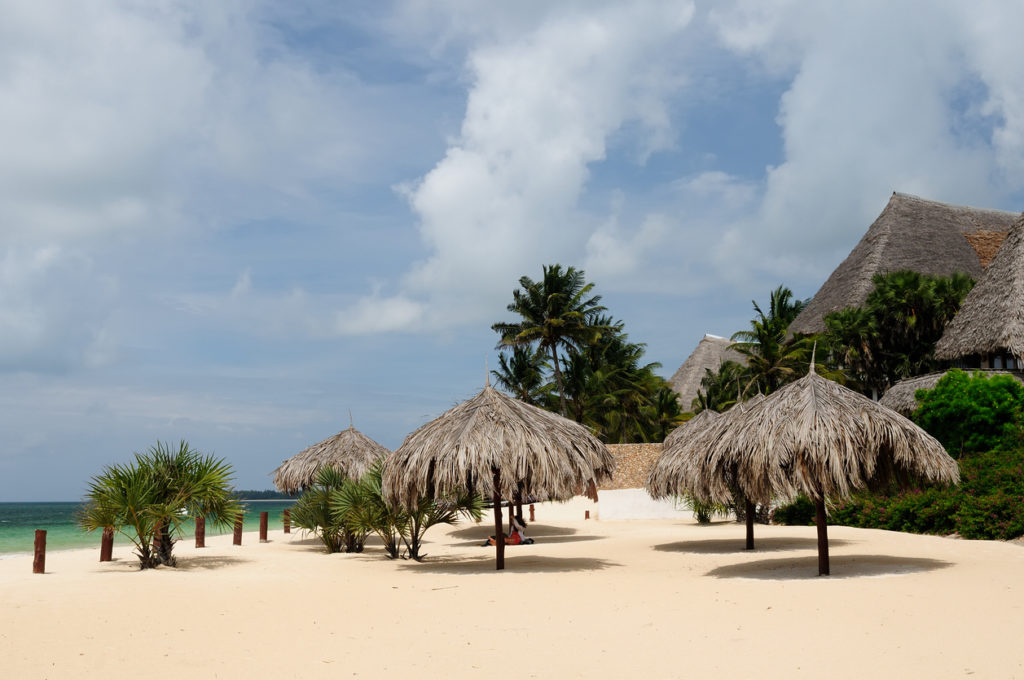 Central region
Kenyan Coast's central region is dominated by Mombasa, a beach destination where big resorts and nightclubs set the rhythm. Mombasa is the hub of Kenya's Coast and the busiest port in East Africa, so it's best to steer away if you prefer a secluded holiday on a deserted beach. Adventurers though love to stroll down the old city's alleys and admire the shabby architecture and 16th-century Portuguese port. Mombasa knows how to throw a party, but you'll also find quieter areas destined for families with kids. It has good diving spots and great deep-sea fishing and attracts younger crowds due to its abundance of nightclubs and dining venues.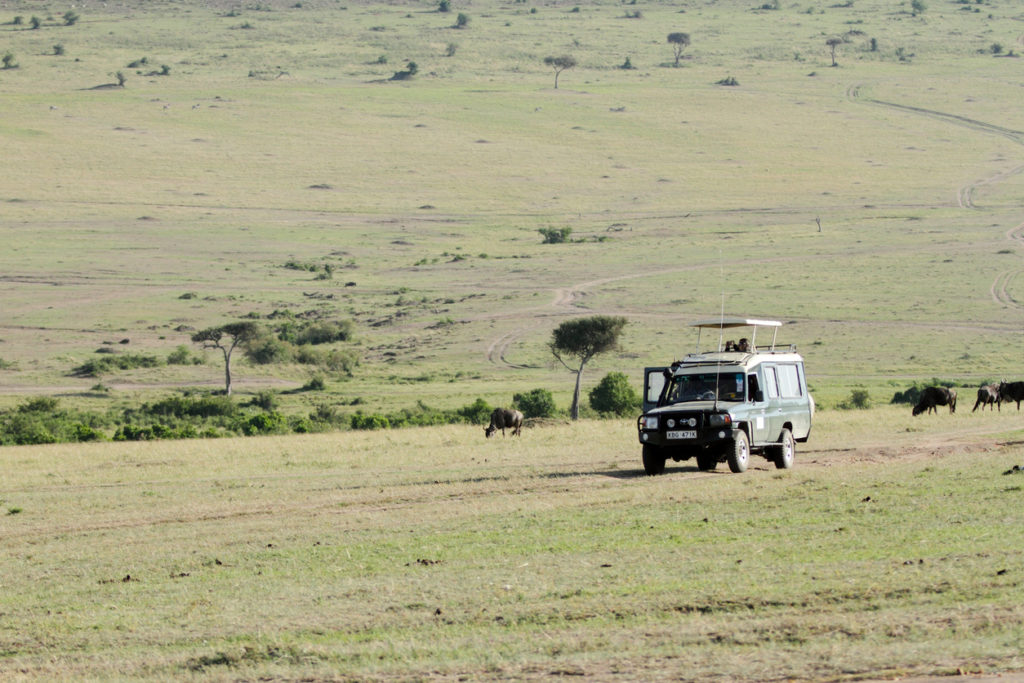 For a fun day trip from Mombasa, you can plan a Masai Mara game drive and return to the hotel just in time for an ocean-side dinner. While the beaches on Mombasa's north coast are recommended for families and couples searching for isolation, the south coast of Mombasa is ideal for groups of friends and solo travellers. One of the most remarkable beaches in Mombasa is Watamu, a picturesque destination dotted with amazing rock formations and ideal for snorkelling and diving.
Mombasa might be the coast's hub, but its heart is undoubtedly Malindi, a beach resort blessed with impossibly blue waters and incredible stretches of sand along with a 13th-century coastal town. Malini is a stunning destination, clean and elegant, loved by families and couples searching for a tranquil beach holiday and lovely hotels and lodges. The resort exudes an old-world charm but offers modern amenities and enchants with aquatic activities, cultural experiences, and traditional village homes. The Malindi Marine Park is the ideal destination for snorkelling, diving or glass-bottom boat trips. Moreover, adventurous travellers or families and couples who want to take a break from sunbathing can book big game drives at Tsavo National Park that awaits just 100 km away.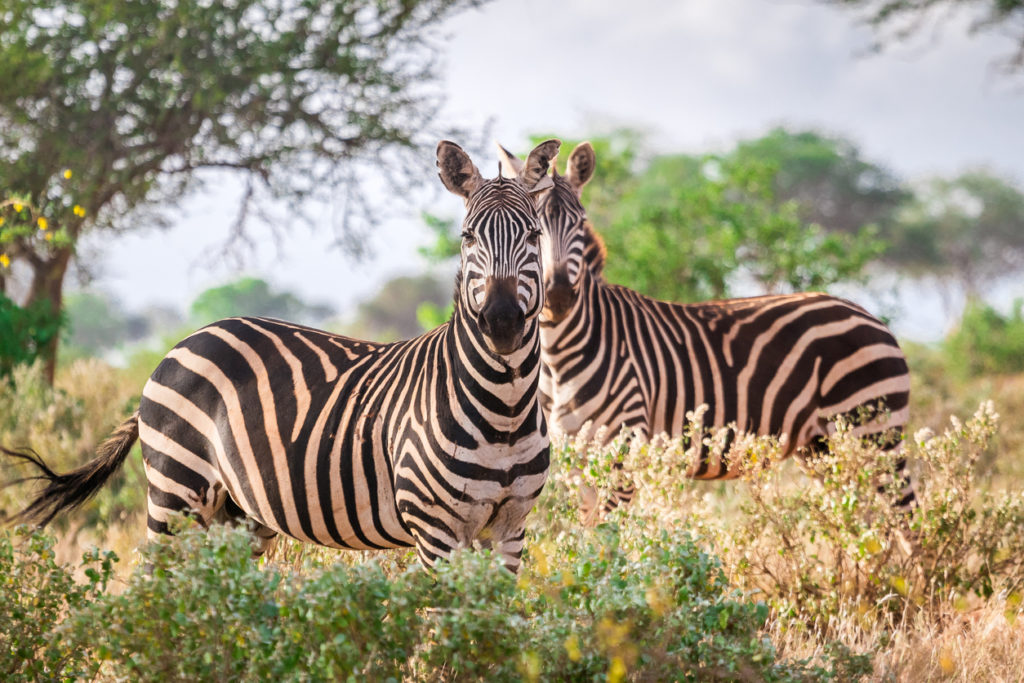 North Coast
The North Coast is under the spell of the Lamu archipelago, a destination for dreamers, hipsters, and couples in love with serenity and tranquillity. The atmosphere is laid back, and the lodges and private villas are ideal for romantic stays. The vibes are more upmarket than in the rest of the Kenyan Coast, but life here is slow and relaxed. The archipelago houses several alluring islands, Lamu and Manda being among the most popular destinations on this side of the coast. A tour of the islands unveils Arab and African influences visible in the local culture and traditions.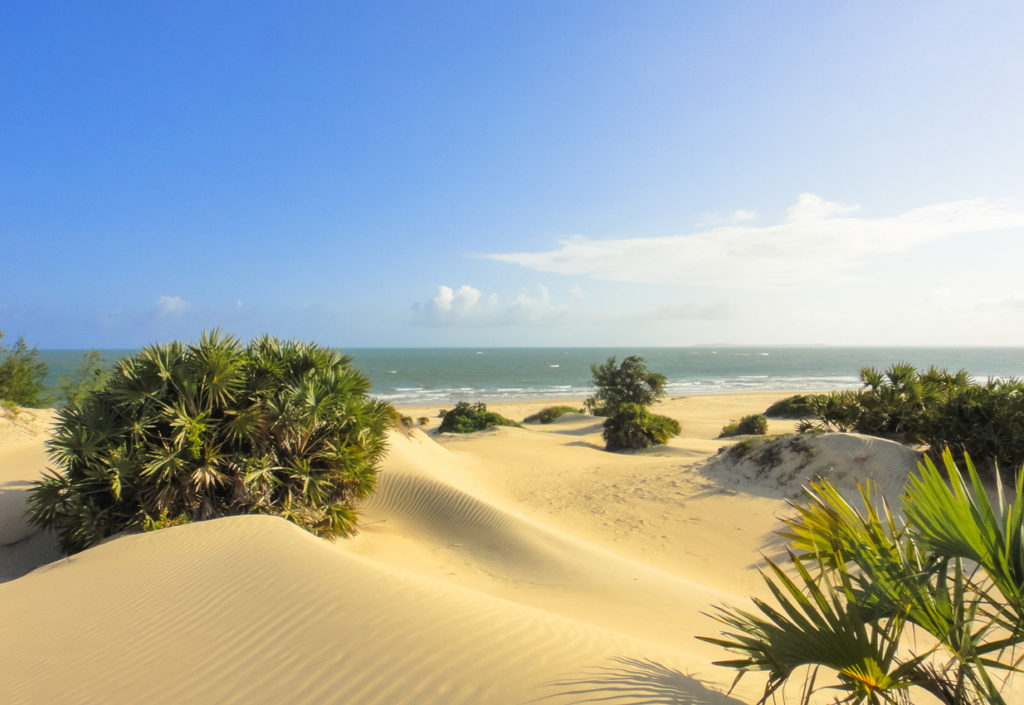 Lamu archipelago is isolated and rustic, a superb destination away from anything modern, including cars and roads. Exotic to the core, unspoiled, and authentic, Lamu Island is a World Heritage Site that delights with a distinctly Moorish feel and has been a centre of Swahili and Islamic culture for hundreds of years. The lovely Swahili-style beach houses with rooftop terraces create an idyllic ambience, while the historical tours and dhow sailing trips lead to gorgeous views and fascinating sights. Lamu is the most developed of all islands in the archipelago, so expect to find great cuisine and service, fun activities, and luxury accommodation. 
Mana Island is sleepier than Lamu, an ideal hideaway for romantics and honeymooners who want to celebrate their love while admiring surreal sunsets from their beach villas by the sea. There's a more exclusive feel across the island, but you'll find dazzling snorkelling and diving spots, as well as several archaeological sites, including the ruins of Takwa and Manda.