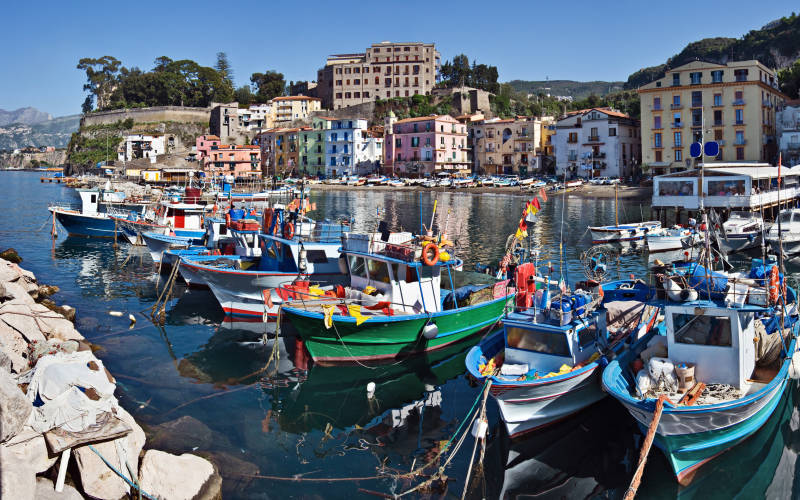 I've dreamt about going to Italy since I was young. There was something about their Tuscan hills and soldier-like cypress, the contrast between pink, bright flowers, colorful houses and blue sky, the infinite ancient stories that any place in Italy could tell, and the Mediterranean Sea crushing into frowned rocks, while colorful houses are nonchalantly looking down on her. And of course, there was Audrey Hepburn and her Roman Holiday!
One of the places I really, really wanted to see was the Neapolitan Riviera or the Amalfi Coast. And you don't even have to ask me why I was so keen on traveling here, if you get to see one or two photos that illustrate the breathtaking beauty and extraordinary scenery that awaits along an incredible winding road. Everything on the Neapolitan Riviera inspires romance!
So we went to Italy and visited the Amalfi Coast! There are so many wonderful things I could say about this amazing region and its wonderful, sometimes loud people. I know that the term "paradise" is used too often to describe certain corners of the world, and it has probably already lost its impact, but this Riviera is indeed like paradise, or how paradise should definitely look like for those who love the sea.
The long and winding road to one of the most beautiful places on Earth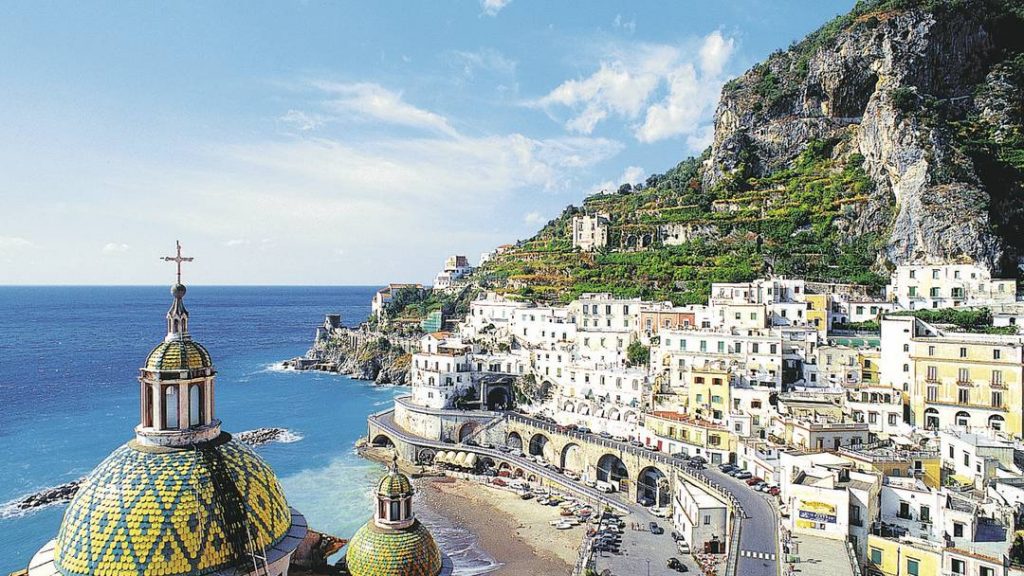 We landed in Naples, the only way in for the Neapolitan Riviera, and spent only one night there. Naples is a vibrant city, as Italian as it can get, with many cultural sights and probably as many pizzerias. I didn't get to visit much of Naples, but I did see its historic center, a Unesco World Heritage Site, and the Museo Archeologico Nazionale because I am a sucker for history and palazzos. I kind of didn't like that they had English labels, but good thing I watched a lot of Canale 5 and Rete 4, back in the days when Berlusconi was generous with European viewers. We also stopped at Sansevero Chapel, a superb Baroque building that dates back to 1590 and dazzles visitors with colorful marble, stucco and many statues of mythical creatures, cherubs and, of course, saints.
We headed for Positano (yes, the posh and pricey Positano – do it once, but do it with style!) in the evening. The sun was setting and I felt like a Hollywoodian diva while driving along one of the most scenic roads I have ever seen. It's an impossible winding drive, a marvel of engineering whose beauty is enhanced by gorgeous sea coves, craggy inlets, terraced groves of lemon trees, and the azure waters of the Mediterranean. The air was warm and scented, the stars were shinning and our hotel had sea views! I was happy!
The villages of the Amalfi Coast, often under the spell of bougainvillea and jasmine, are lined along the 50 km long torturous Neapolitan Riviera like beads on a string. And at night, the road is even more stunning, with all the lights sparkling into the darkness of the sea. Positano itself seemed to sparkle the brightest of all.
After we checked in and had a frugal dinner at the hotel's restaurant, we spent about an hour on the balcony of our room, sipping limoncello, as this is the recommended after-dinner digestive in those parts, and it also helps that it tastes divinely. After a long sigh, we went to bed, eager for the morning to come so we can hit the beaches and discover what the Amalfi Coast had in its very chic store for us.
Positano, Amalfi and Raveno – the marvelous triad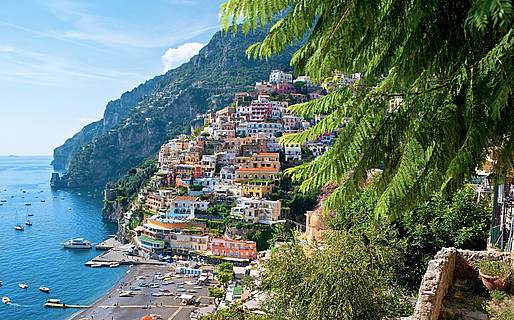 Positano is exactly what I imagined it to be: posh, fashionable, dominated by pastel houses and with many stairs instead of streets. It also is a bit too touristic, but I so didn't mind at all! I just enjoyed having the privilege to be there along with all the other tourists, taking in the beauty of what was once a secret fishing village. Considering that Positano was a vacation destination for names such as Liz Taylor, Sir Laurence Olivier, Picasso and Franco Zeffirelli, and our contemporary Gwyneth Paltrow, it's clear that I have good taste when it comes to choosing vacation destinations. Yes, it's true that Positano seems to be built on a vertical, and you will have many stairs to climb up and down, but this only adds to its beauty and charm. It also has two beaches, Spiaggia Grande, right in the heart of the town, and Fornillo Beach, which I preferred because it was quieter and less trendy.
Let's head now to Amalfi, the historic town of the Neapolitan Riviera, which was once Western's Europe gateway to the world. Unbelievable, isn't it? Especially since all you see now is a tiny coastal town, rich in history, which still tells Middle Age stories about how it was a wealthy and powerful trade post, just like Pisa, Genoa and even Venice. It has an impressive cathedral and a fascinating museum that are definitely a must see and visit, if you want to discover more about its past.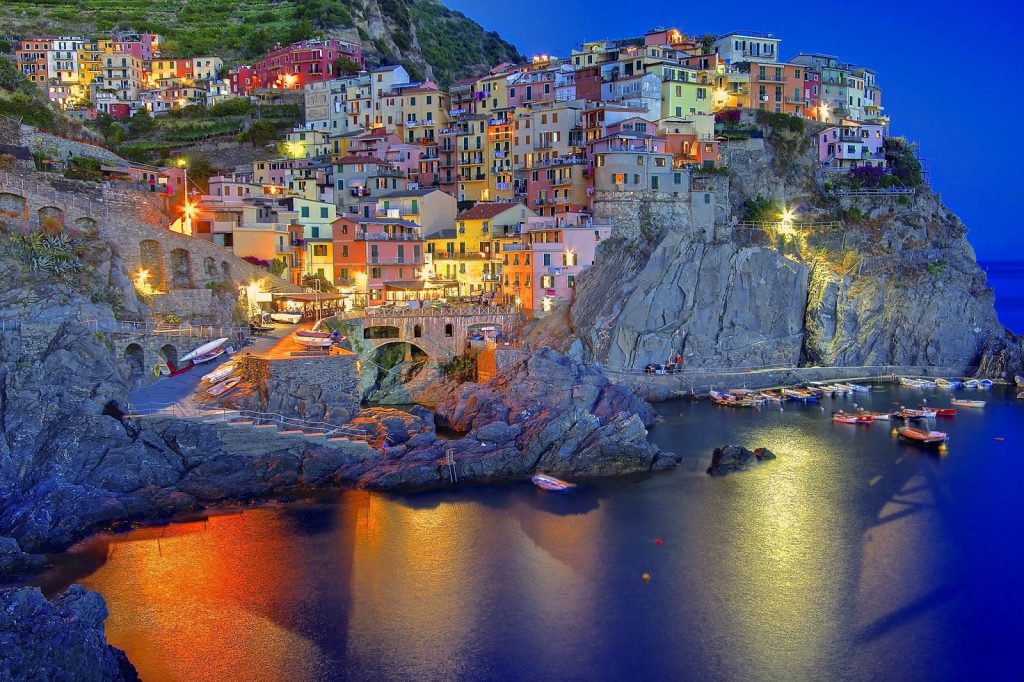 Another town I really enjoyed visiting during my Neapolitan Riviera adventure was Ravello, a colorful, sweet-scented little town, situated only 6 km away from Amalfi. Renowned for its lush gardens and superb villas perched on the hills around it, Ravello was a muse for many artists, including Wagner, Greta Garbo, and Gore Vidal. Its flowering vines and invasion of shrubs create a living painting of all that's beautiful on the Amalfi Coast. Almost every cobblestone alley will eventually lead to breathtaking views that stretch all the way to the eastern part of the Amalfi Coast or down into the Valley of the Dragon, where you will admire green terraced gardens, white houses and petite hamlets. Ravello is quieter than the other towns on the Amalfi Coast, and an idyllic setting for artists looking for a peaceful and inspiring retreat.
Salerno and Sorrento – the border towns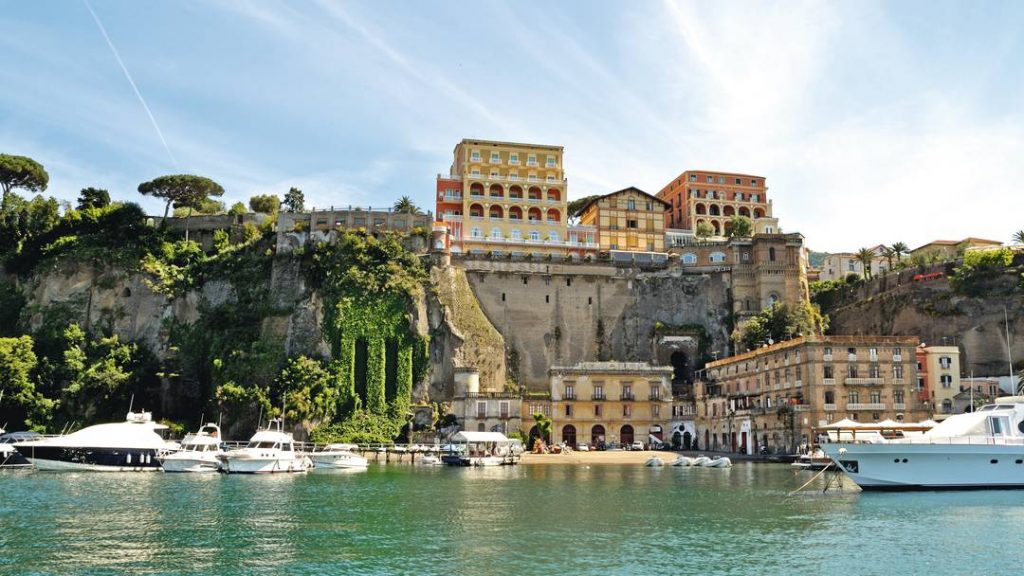 Salerno is the most modern city along this coastal road, and it's anchoring the southeastern end of the Riviera. Since it's basically a transportation hub for train and buses, as well as a departure point for those who want to admire the Greek ruins at Paestum, Salerno is not as picturesque as the other towns. Fine, it's quite dull, and the fact that it stands next to such beautiful towns, it only makes it even more unattractive. But it's very useful for those who depend on public transportation.
Before saying our good-byes to the Neapolitan Riviera, let's turn back a few kilometers and discover Sorrento, the town that actually opens the way into the Amalfi Coast and it is situated closest to Naples. Sorrento is located on the southern shore of the Bay of Naples, but just like Salerno will always be in the shade of the picturesque towns on the Riviera. However, it has many budget-friendly hotels and shops, and it's also the end line for trains arriving from Naples, and starting point for buses that took tourists along the Amalfi Coast and ferries that depart to Capri.
As expected, I fell in love with the Amalfi Coast and it will always have a special place in my heart. This is what the Neapolitan Riviera looks from a glance, but wait until you get to capture its essences, flavors, scents and colors. You will want to sing, write and paint, even if you are an engineer, doctor or scientist. Everything on the Amalfi Coast is a call for muses!
If you liked this article you may enjoy reading this one too: https://www.purevacations.com/spectacular-amalfi-coast/