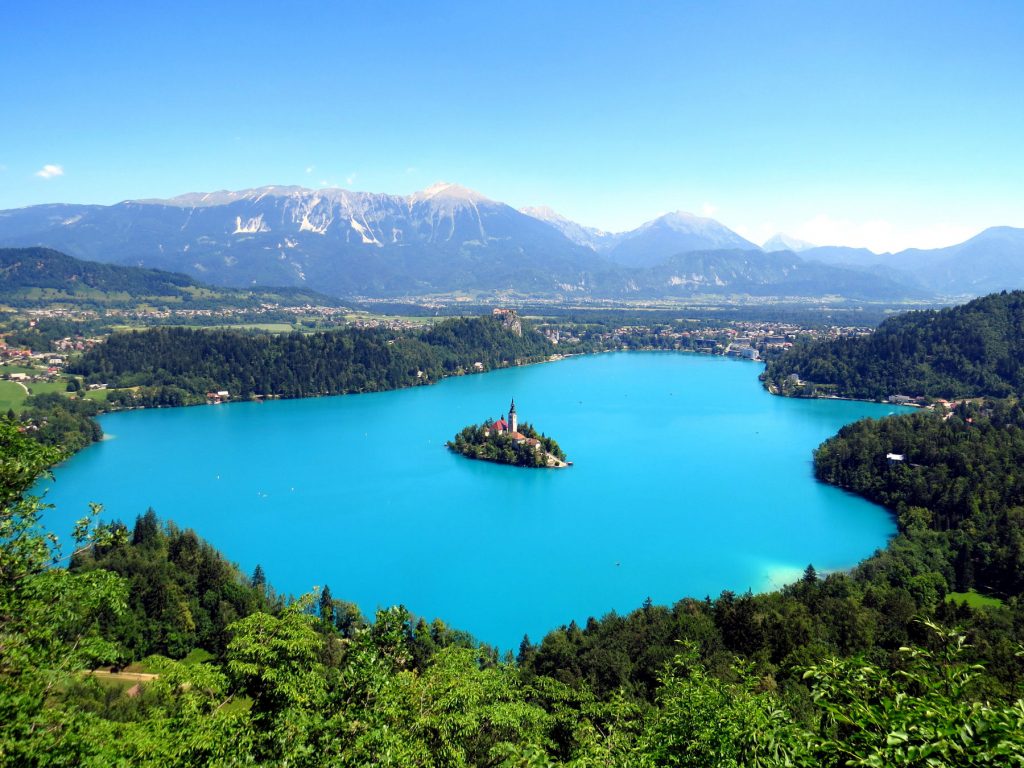 Lake Bled is located in the Julian Alps in northwestern Slovenia. The natural landscapes surrounding the lake are amazing. It's no surprise that Bled was a favorite destination for President Tito, who was spending a lot of time in his villa located on the lakeside.
The Lake Bled is the main touristic attraction in Slovenia, and one of the most prominent symbols of the country, along with the Triglav peak. It is a glacial lake on altitude of 475 meters. The total area of the lake is 1,438 square km. The astonishing natural beauty under the Alps can be reached in only 55 km from the Ljubljana, the capital of Slovenia.
What makes the lake unique is the Church of the Assumption, which is located on the Bled Island on the lake. That is probably the most beautiful landscape that there ever was in whole Yugoslavia. It is an endlessly romantic place with a 99 stone-step staircase that show the way to the Church. Every young couple in Slovenia dreams of climbing that staircase in order to pronounce the faithful "yes" on a spectacular wedding on the Island.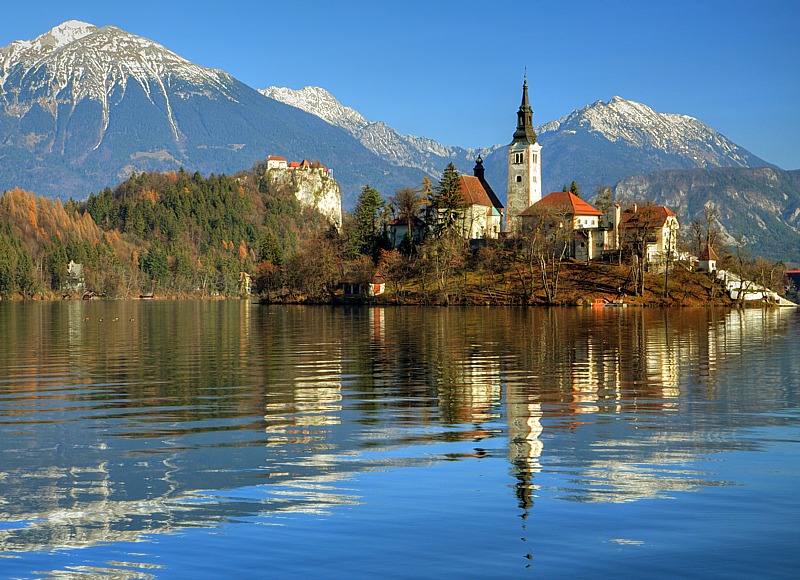 Besides the Church, the Bled Island has other historic buildings, like the bell-tower and chaplain's house. A lot of myths and legends are connected with this place, because the spectacular sight was definitely capable of awakening overflowing imaginations and fantasies throughout the centuries.
Another part of the rich touristic program at the lake is the Bled Castle. It is a medieval castle built on a giant cliff above the city, offering a staggering view on the Lake Bled. It is commonly regarded as the oldest Slovenian castle and is definitely a tourist attraction that is taking the attention of the visitors.
In 1960, the lakeside settlements Grad, Mlino, Recica, Zagorice and Zelece merged and founded the city of Bled. It is believed that the name of the city and the lake is of pre-Slavic source and there is no defined meaning of the term Bled. It is the hometown of Iztok Cop, Olympic gold medalist in rowing. In the time of Yugoslavia, Lake Bled was selected as a host of the World Rowing Championships in 1966, 1979 and 1989. After the independence of Slovenia, the Rowing Championship was again held at the lake in 2011.