For the uninitiated, the charming town of Broadstairs, nestled on the southeastern tip of England, might be one of the best-kept secrets in the UK. Suspended between the blue expanse of the North Sea and the verdant Kent countryside, Broadstairs, often overlooked in favour of its more well-known siblings – Canterbury, Dover, and Margate – is a hidden gem on the Isle of Thanet, whispering tales of the past and buzzing with a vibrant present.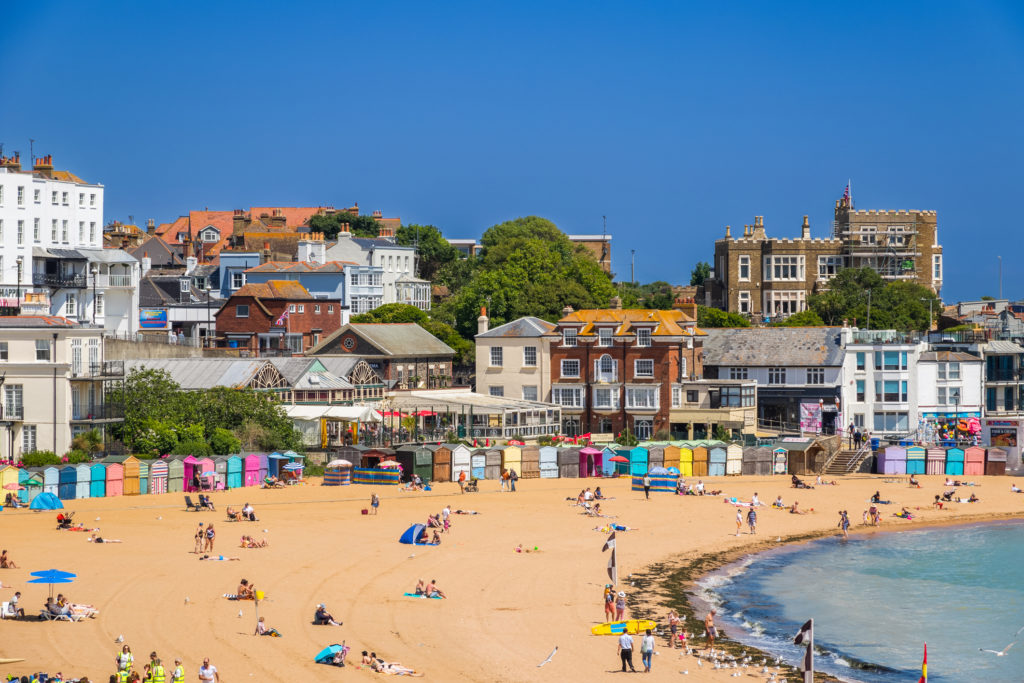 Broadstairs, fondly known as "the jewel in Thanet's crown," wears its history like a precious adornment, presenting an enchanting mix of Victorian and Edwardian architecture. The town's historic heart beats at Dickens House Museum, a tribute to Charles Dickens, who drew inspiration from this place for his novel "David Copperfield." Broadstairs and Dickens were so intricately linked that the town even hosts a yearly Dickens Festival, where you can walk the streets with your favourite characters from his novels. This delightful spectacle feels like stepping back in time.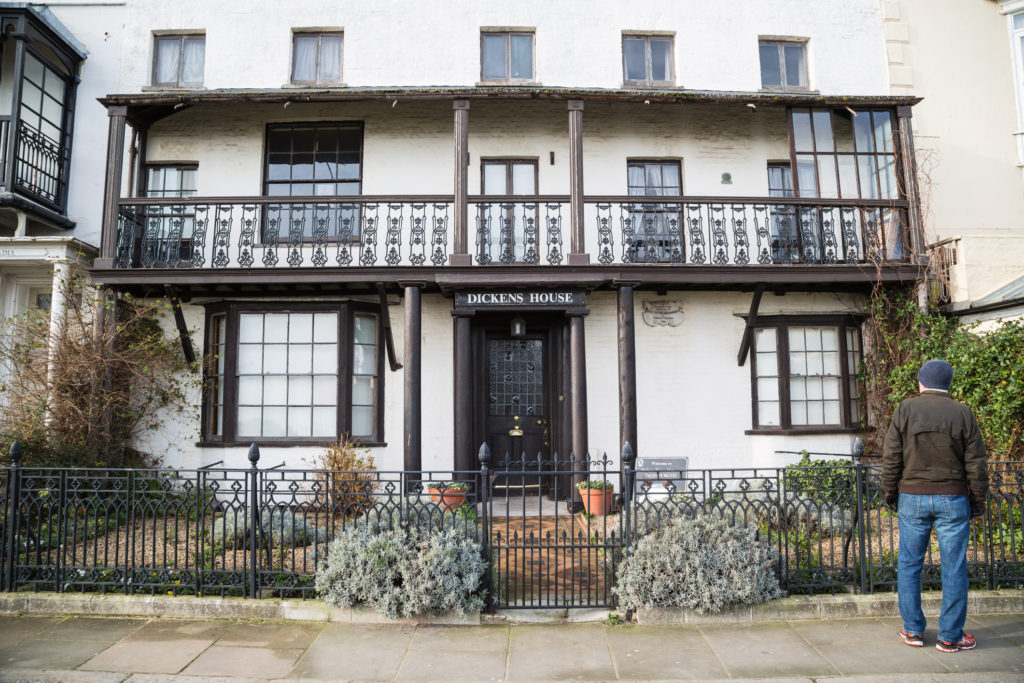 But there's more to Broadstairs than Dickens. The town's seven golden sandy beaches, each one unique, are its biggest draw. Viking Bay, with its horse-shoe-shaped bay, is a quintessential British seaside experience, with colourful beach huts, a lively promenade, and a nostalgic, old-fashioned funfair. Joss Bay, renowned for its excellent surf, is a haven for thrill-seekers, while the quieter Botany Bay entices with its dramatic chalk cliffs and secluded feel.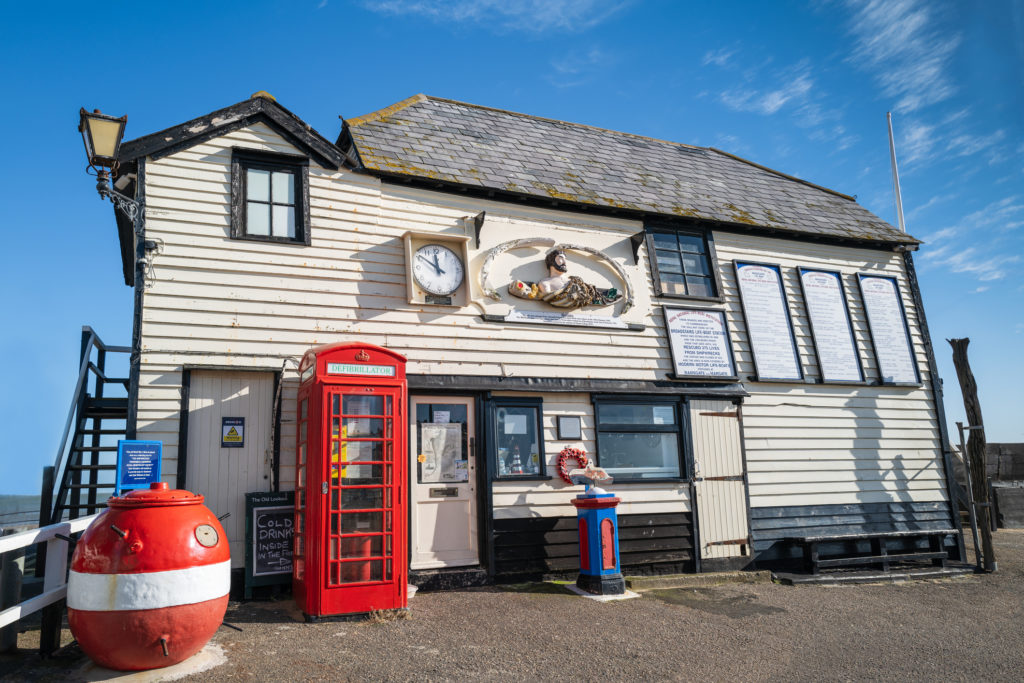 Yet, Broadstairs isn't just about historical allure and beachside charm. Its contemporary side shines through its burgeoning arts scene, quirky independent shops, and an array of gastronomic delights. The annual Broadstairs Food Festival is a gastronome's paradise, offering an array of local Kent produce from Thanet's fertile lands and bountiful seas. The thriving arts scene is best experienced during Broadstairs Folk Week, a lively celebration of music and dance that transforms the town into a stage.
Venture beyond the town, and the Kent countryside opens up with charming walking trails, wildlife reserves, and vineyards. A walk along the cliff tops, with views of the iconic White Cliffs of Dover, takes you to the North Foreland Lighthouse, a beacon that has guided seafarers for centuries.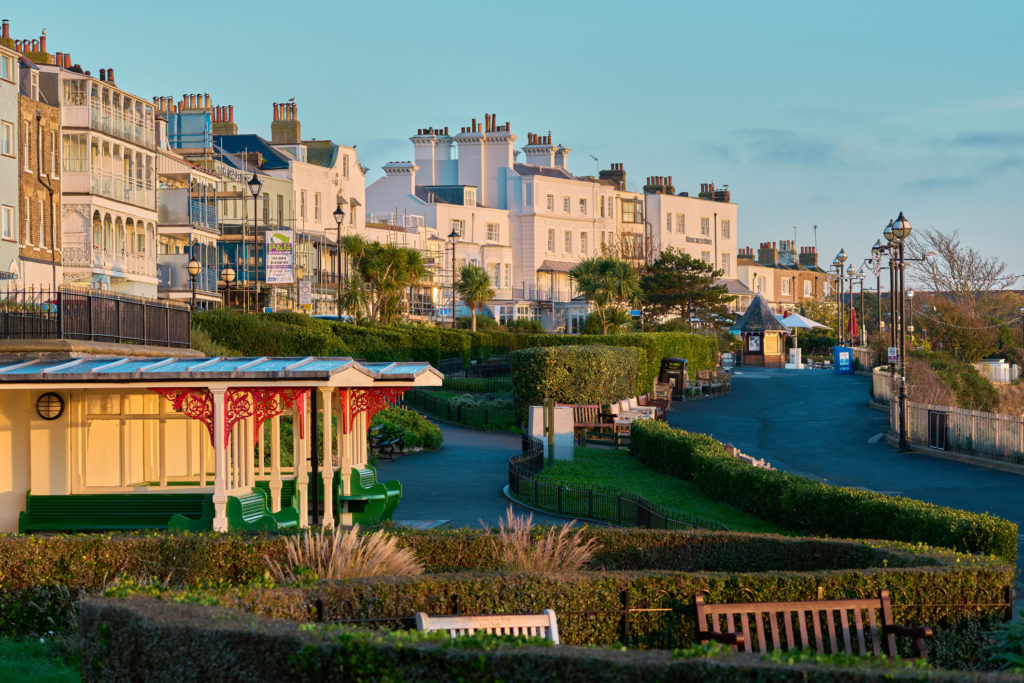 There's an undeniable magic in Broadstairs, a town that feels both timeless and refreshingly alive. It's a place where you can listen to the echoes of the past as you stroll down its quaint streets, feel the refreshing sea breeze on its sandy beaches, and experience the pulse of the present in its vibrant festivals and food scene. Broadstairs isn't just a destination; it's an experience, a coastal symphony that resonates with the harmony of history, nature, and culture. It's a melody that lingers long after you've left, drawing you back to this coastal pearl of the Isle of Thanet.