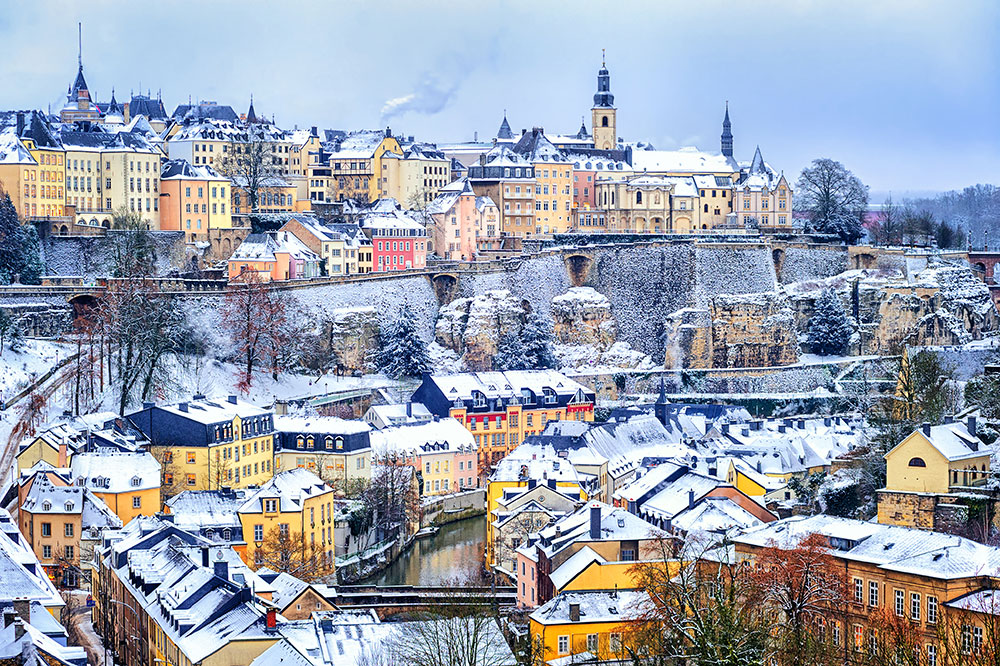 Since "why not" is not a good enough answer, although when it comes to traveling, the simple fact that you haven't been there is a perfectly reasonable reason to…go there, here are a few solid reasons why you should visit Luxembourg the next time you're planning a trip to Europe.
It's easy to get there or…anywhere
Luxembourg is an impressive tiny country sandwiched between Germany, France, and Belgium, so once you're in Europe, you'll have plenty of options to get there. Due to its reduced size, it will also be very easy to visit all its attractions during a single trip. Luxembourg prides itself with an excellent public transportation network and a few euro will get you tickets for trains, buses, and trams. A single-trip ticket covers a two-hour ride with any mean of transportation you need. And you'll get there…and there…and anywhere, in only two hours because no destination in Luxembourg is farther than a two-hour ride.
You'll find so many museums
For such a small country, Luxembourg has an overwhelming number of museums and galleries. Luxembourg City is home to seven important museums, all lined along the Museumsmile street. From natural history to contemporary art, the museums in Luxembourg are ready to educate and delight. You'll find museums in most of the larger towns in Luxembourg, as well as numerous cultural centers that were once castles.
And even more castles
From Renaissance chateaux to medieval ruins and ancient forts, Luxembourg has castles for every taste. Famous for its breathtaking Gothic architecture, Vianden castle dates back to the 10th century and awaits visitors in the northern part of Luxembourg. In the eastern part, you'll find Beaufort castle, an 11th-century structure that offers superb views of the country. The largest medieval castle in the country, Bourscheid Castle is located between Meuse and Rhine rivers and dazzles visitors with views of the Swiss Alps. You'll be able to find a castle in almost every town you visit and, you guessed it, you'll get there in less than two hours.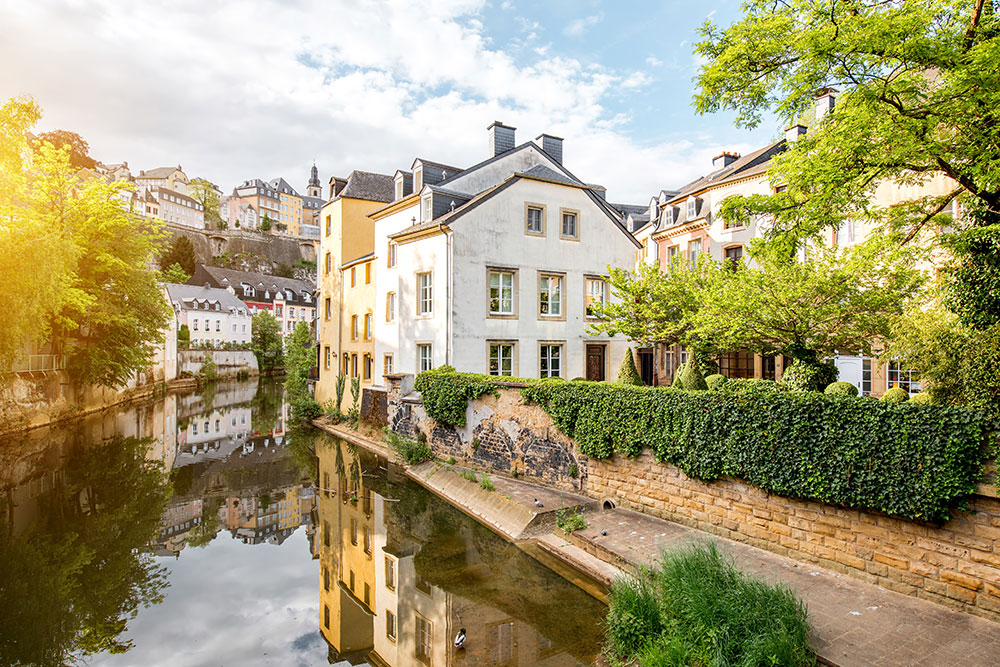 They have a UNESCO heritage Old Town
Luxembourg City, the capital of the country, has a beautiful and fascinating Old Town. The Old Town was once a 10th-century fortress that is now guarding the land above a rocky spur. Follow the Wenzel Walk to discover all that the city has to offer. This is a two-hour (of course!) walk that will take travelers to see ramparts and historic sites and stroll the cobbled streets adorned with churches and towers. Don't miss a visit to the Chemin de la Corniche, the most beautiful "balcony" on the continent, or a tour of the Place d'Armes, a pretty pedestrian square. No tour is complete without a stop at the Luxembourg Castle that tells tales dating back to the Early Middle Ages.
There is even a Little Switzerland
Nature lovers will fall in love with the eastern region of Mullerthal, also known as Little Switzerland. It mesmerizes travelers with Swiss-like scenery and creates the perfect setting for hiking, cycling, camping and having a picnic in a fairy tale background. Take the Mullerthal Trail and follow it along 112 km of valley trails (or less). You will discover superb views, rocky landscapes, and surreal forests and fields. The region's capital, Echternach, is the oldest town in Luxembourg and is home to important landmarks, like the Roman Villa, the Benedictine Abbey of Saint Willibrord, and the cultural center of Trifolion.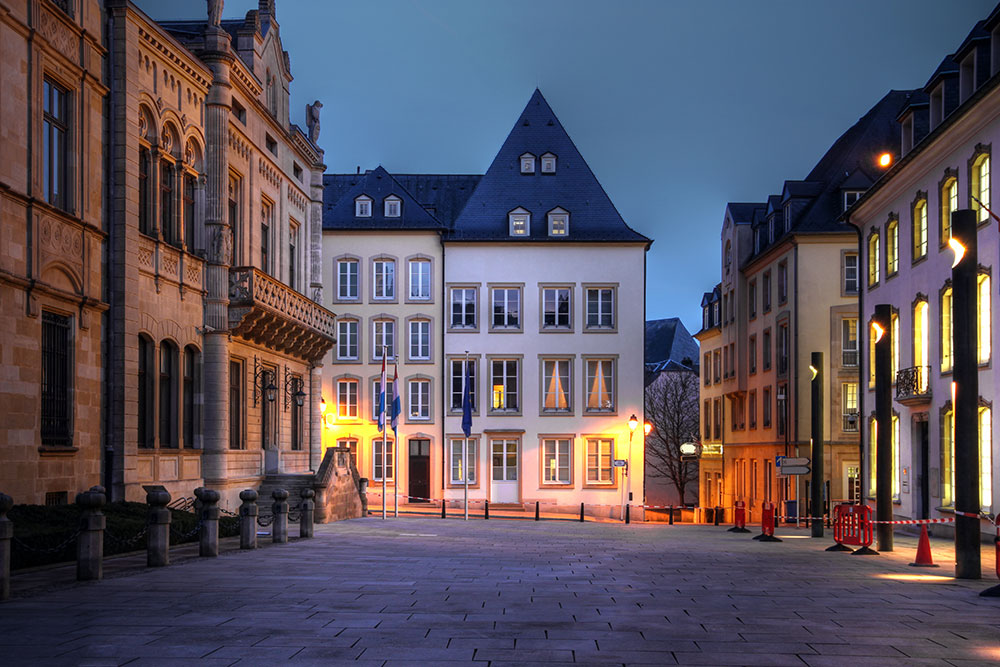 And don't get me started about the food
The food scene in Luxembourg is amazing! And I am not the only one saying this. Here you'll find the highest density of Michelin rewarded restaurants in the world! You should try the Kniddelen – a type of dumplings, Kaesespaetzle – egg pastry with cheese, Rosti – Swiss potato cake, and the Judd mat Gaardebounen, which translates, more or less, as smoked neck pork with broad beans. Since there are more than 170 nations represented in Luxembourg, even though the country has only 560,000 residents, you can expect to find an impressive international cuisine scene. From French croissants and Apfelstrudel to Italian Carbonara and Träipen (fried blood sausage), anything you're craving for is on the menu!
After all, who would say no to a visit to the ONLY Grand Duchy in the world?
Even if you don't know exactly what a Grand Duchy is, the fact that Luxembourg is the only one in the world is a good reason to plan a trip here. Once upon a time, Finland and Lithuania were also Grand Duchies, but currently, there is only one Grand Duke in the world. His name is Henri and has residences in different parts of the Grand Duchy of Luxembourg. Good thing all of them are only a short drive away and he can be home…in less than two hours!