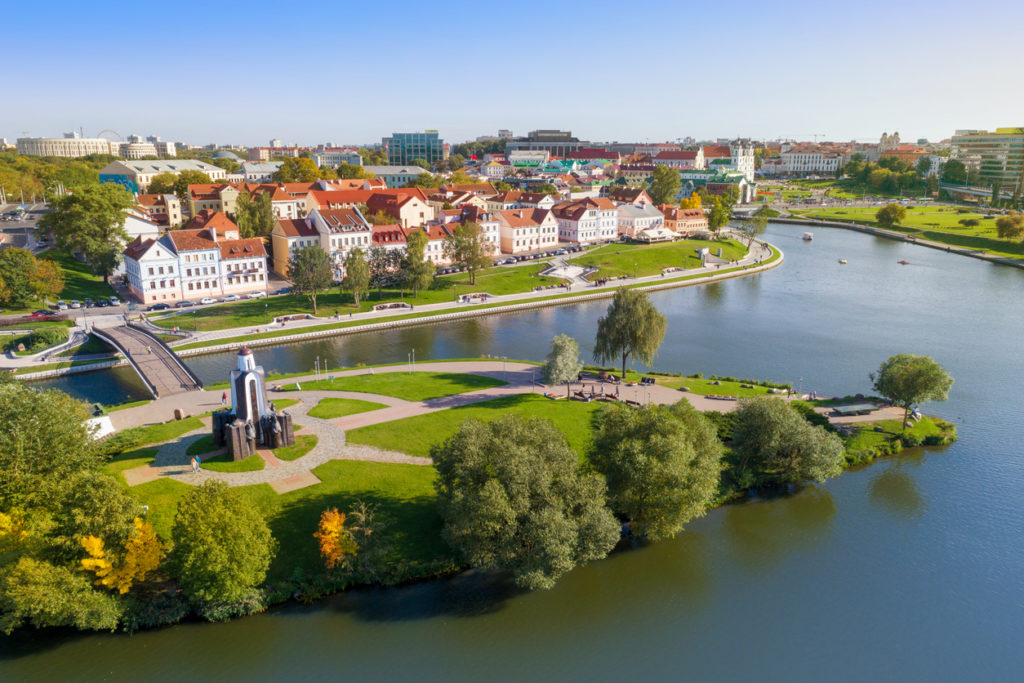 Come and explore Belarus which is a landlocked country situated in the heart of Europe and your getaway to a bygone world dressed in fifty shades of Communism grey. However, "Europe's last dictatorship" is emerging as a trendy Eastern Europe country with all its efforts channeled toward shedding its Communist reputation and becoming a modern destination. And with your help, it has all the chances to find itself more often on travelers' maps!
The Nazis destroyed much of Belarus' architecture during WWII, and that's why cities like Minsk and Brest are now a testament to post-war Soviet urban planning. However, there are still souvenirs left behind by the country's ancient past, with onion-domed churches reigning over the skyline across the landscape, and castles and fortresses telling different stories than the Stalinist-era structures.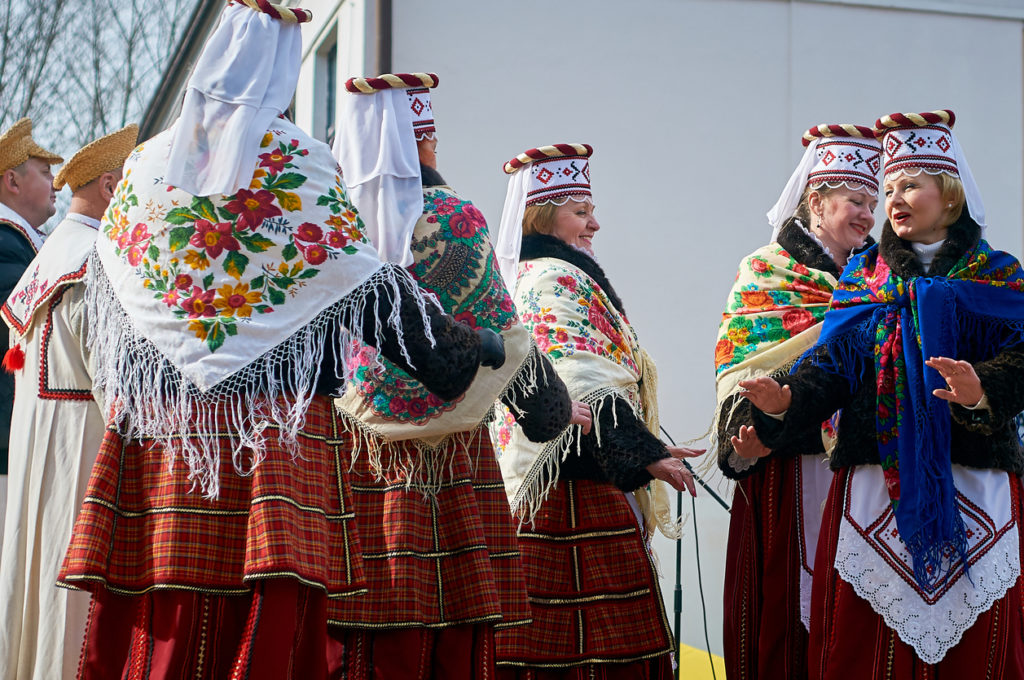 Once you leave the cities behind, you'll discover extraordinary natural beauty. You can explore Belarus and enjoy how it enchants travelers with vast plains and dense forests, thousands of lakes and picturesque villages. Moreover, this fascinating country is home to some of Europe's oldest untouched forests, including Bialowieza Forest, a UNESCO World Heritage Site. National parks guard some of the largest marshlands in Europe, while the countryside offers visitors the opportunity to learn about the last remaining collective farms.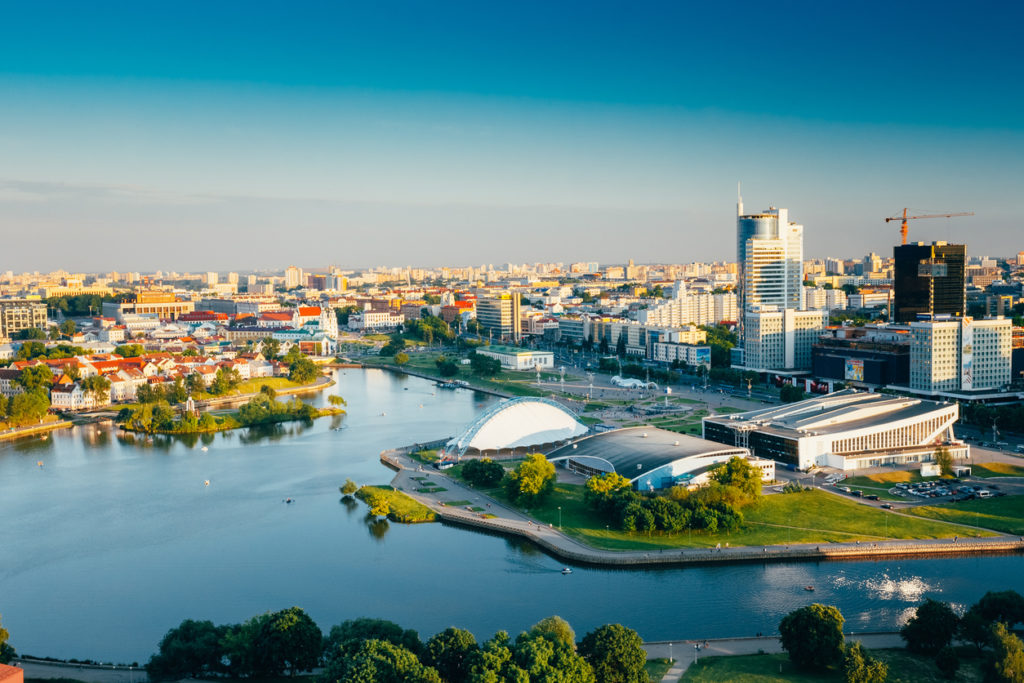 Minsk
The people of Belarus are warm and welcoming, and you'll quickly notice when you visit Minsk, the country's capital. A labyrinth of clean streets lined with Stalinist buildings, the 900-years-old Minsk has managed to rise above its tumultuous and sad past. During World War II, much of the city's architecture was destroyed and its large Jewish population was massacred. The tales of lost and loss are still echoing in Minsk, and it's impossible to hide away from the strange nostalgia that haunts the city's streets.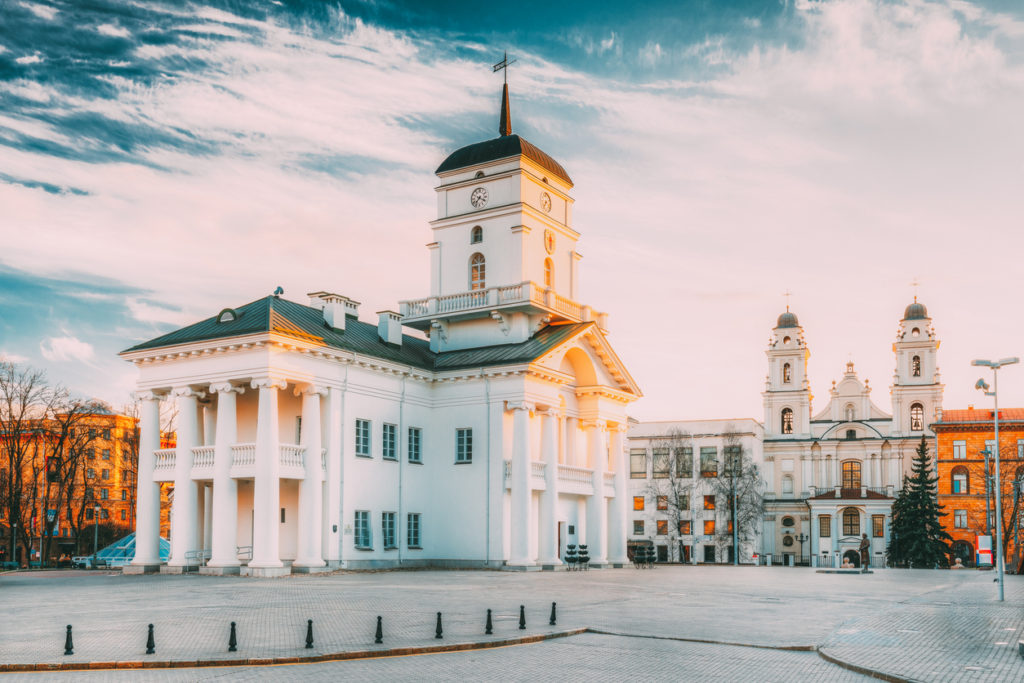 However, every day, Minsk wakes up determined not to let the past dictate its atmosphere and embraces a cosmopolitan vibe and contemporaneity. The streets are safe and people are friendly, and the neighborhoods abound in hip bars and chic cafes.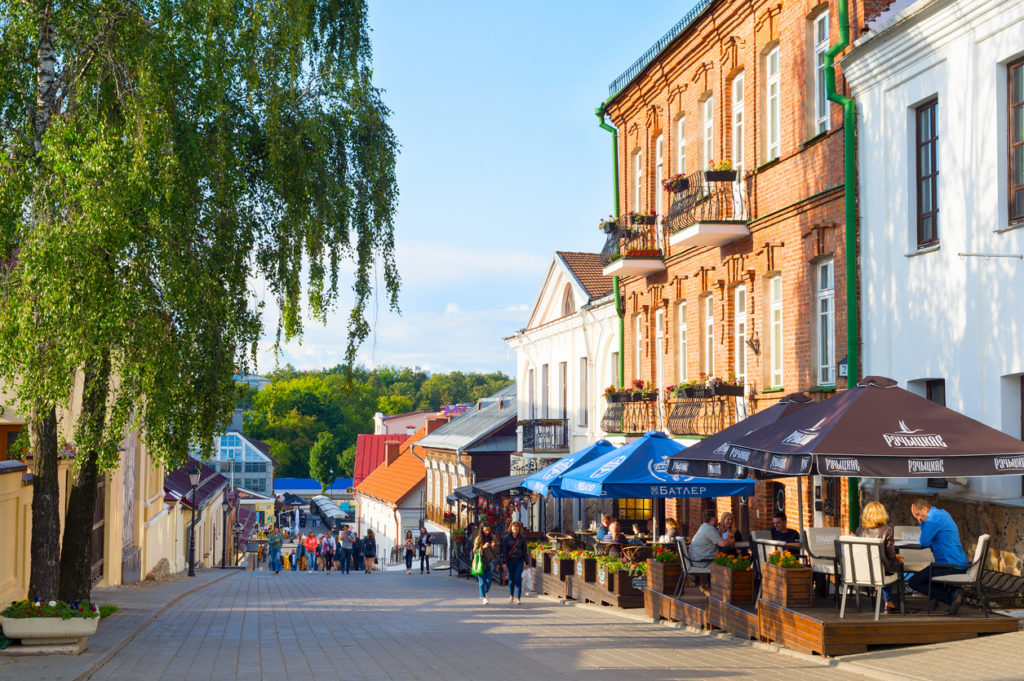 Home to 160 museums, Minsk has many stories to tell and exhibits to show. If you can only visit a few, make sure you stop at the Belarusian Great Patriotic War Museum, National Art Museum, and Museum of Folk Architecture and Rural Lifestyle. If you're into quirky museums, visit the Cat Museum, a sanctuary for homeless cats, where you can play with cats, and the Museum of Miniatures dedicated to the most loved buildings in the country. And don't miss a tour of the Troitskoye Predmestye (Trinity Suburb) neighborhood, a pretty area that has been rebuilt since the 1980s and has captivating places of interest.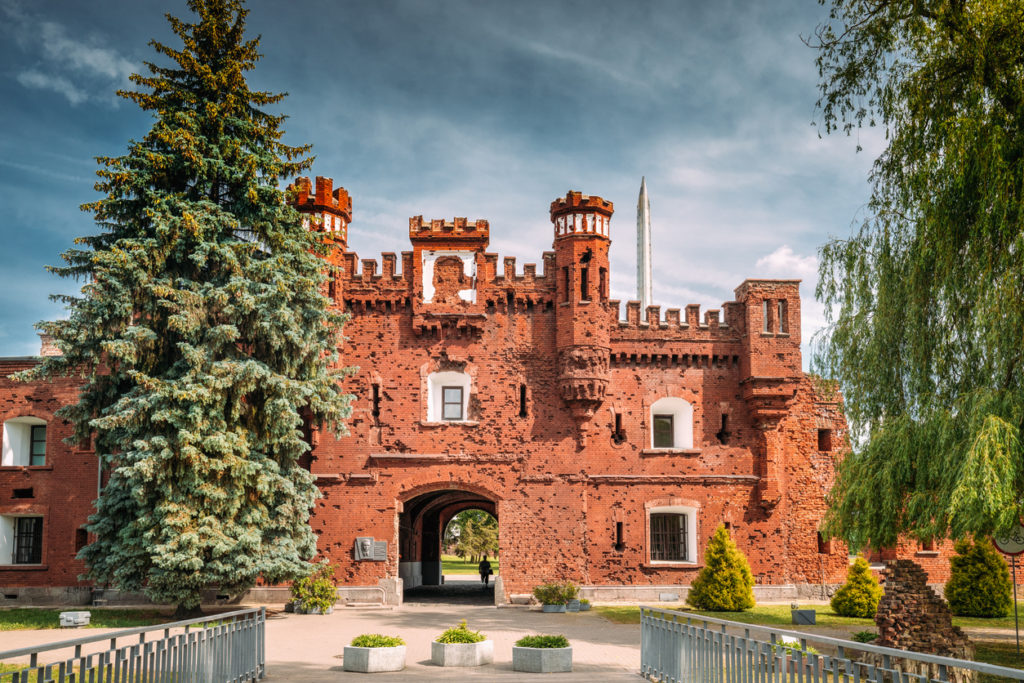 Brest
Brest surprises visitors with unexpected charm and endless historical tales. Situated on the Polish border, three hours and a half by train from Minsk, this is probably the most Western cities in Belarus. Brest Fortress is the number one attraction in town and a symbol of Soviet resistance during World War II. The citadel dates back to the 13h century and is currently a memorial dedicated to the Red Army soldiers who have fought bravely and held out for a month against the Nazis.
When you return to the city, you'll encounter lovely cobbled streets adorned with sculptural lamps and dotted with onion-topped churches that recreate Brest's atmosphere back in the 19th century. Wander the streets of Brest and stop at the 13th century Belaya Vezha (Tower of Kamyenyets) and the Puppet Theater, both captivating attractions. For a fun experience, visit the Belalco Distillery to learn about the vodka-making process and maybe buy a vodka bottle labeled with bison, Belarus' national animal.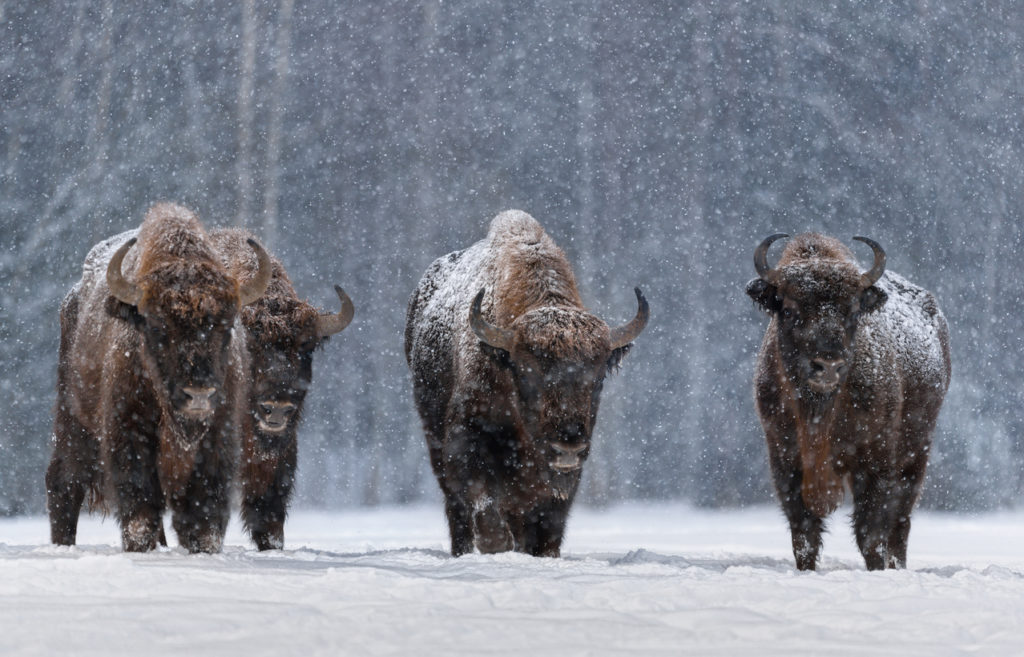 National parks and forests
What Belarus lacks in urban charm makes up for in natural beauty and when you come and explore Belarus you will see what we mean first hand. The Berezinsky Biosphere Reserve awaits 120 kilometers away from Minsk and is a maze of coniferous forests inhabited by Europe's Big Five – bear, wolf, moose, bison, and lynx. Belarusians love to leave the concrete jungle behind and relax close to nature. The reserve is an excellent destination for bicycle tours, horse riding, and canoe trips. While you're here, do stop at the Museum of Myths, a funky tree-shaped museum eager to tell stories about the guardians of the region.
Near Brest, you'll discover the Belovezhskaya Pushcha National Park, a centuries-old forest where over 900 plants and 250 animals and birds have found a cozy home. Among them, there's the European bison, tarpan (European wild horse), wolf, and lynx.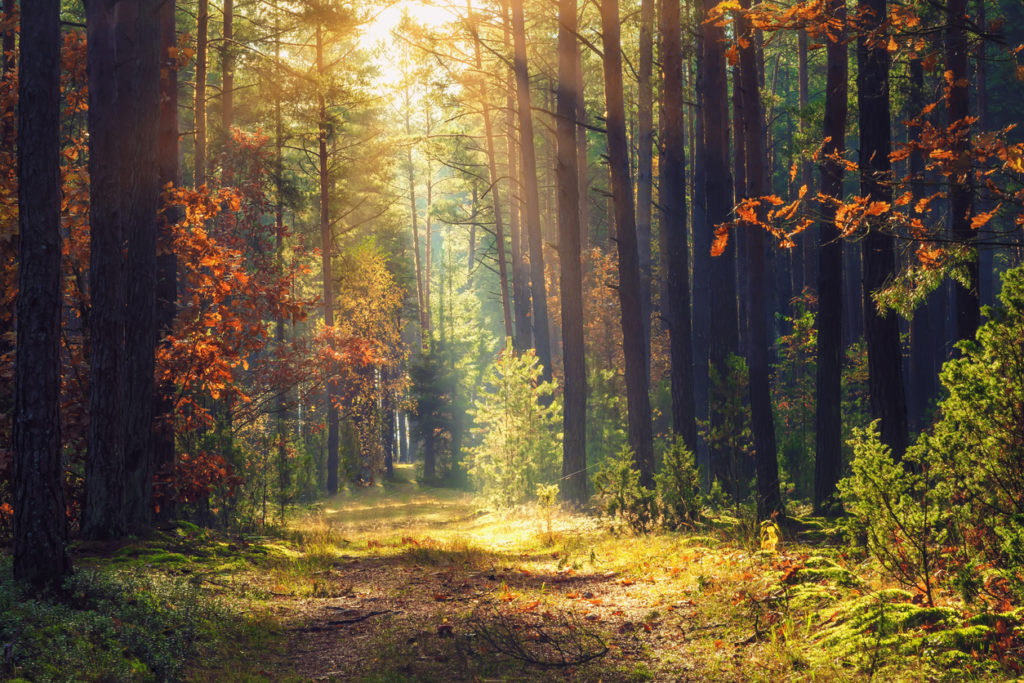 Braslav Lake District is located in the north of Belarus, about 250 km from Minsk, and lures travelers with an impressive number of lakes framed by atmospheric forest. Fishers love the area due to its abundance and variety of fish, but the Braslav Lake District is a fabulous destination for campers too, especially since there are 30 campsites in the park. If camping is not your thing, you can always book accommodation in a hotel with lake views.
Belarusians love their forests. They believe in their magical force and find their peace on their trails. Thirty-five percent of the country is dressed in centuries-old woods adorned with swamps, rivers, and lakes, authentic testaments to the primeval forest that once covered the entire continent. Tour the Naliboki Forest area to learn the story of the Bielski brothers that formed a successful resistance against the Nazis and rescued more than 1200 Jews. You'll then understand why Belarusians love the forest. Expect to find glacial relics and sacred stones and learn more about the "whisperers", women who heal the sick by whispering into water.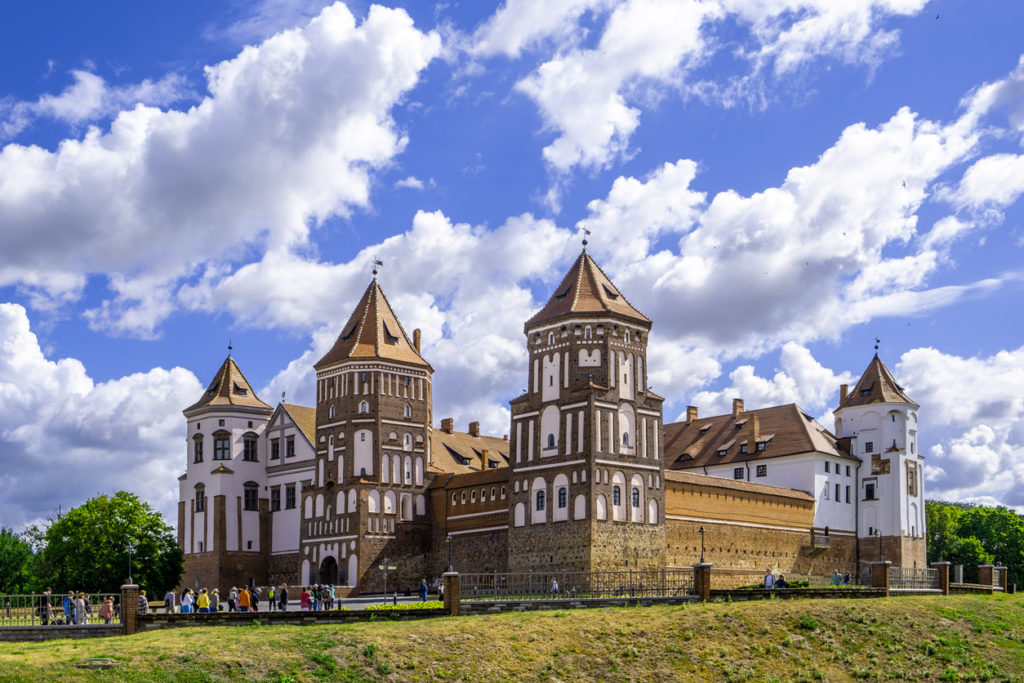 Castles and villages
Dozens of castles await on the land of Belarus dating back to the Grand Duchy of Lithuania era. The best preserved are the Mir Castle and Nesvizh Castle, two 16th century structures situated only 28 kilometers apart and built by the Radziwills family, Lithuanian nobles with captivating tales to tell. The castles are located 100 kilometers from Minsk and dazzle visitors with their grandeur.
Mir Castle is adorned with five towers, a magnificent fortress that reflects its beauty into a mysterious pond. Some say the pond is cursed because of the unexplained drownings that have happened in the past, while others believe it's a source of power for white witches. One thing is certain: the castle is wrapped in a mystical veil and invites travelers to visit its towers, crypt, and dungeon, or, if they want the full experience, spend the night.
Nesvizh Castle surprises visitors with its opulent 30 rooms and beautiful grounds dotted with lakes. From its ballrooms to the bedrooms, the interior reminds visitors of the palaces of Moscow. You can easily spend an entire day touring the castle and walking, hiking, or biking on its trails.
If you want to learn more about the traditional lifestyle, add the small village of Dudutki to your itinerary. Here you'll discover the Museum complex of ancient crafts and technologies, a private museum dedicated to traditional crafts and culture. The village of Vitebsk is the birthplace of Marc Chagall and invites travelers to visit the family house of the painter, as well as one of the oldest buildings in Belarus, the 11th-century Cathedral of the Holy Assumption.
Hope this article has enticed you enough to visit and go and explore Belarus. You may also like to read about Warsaw in Poland.