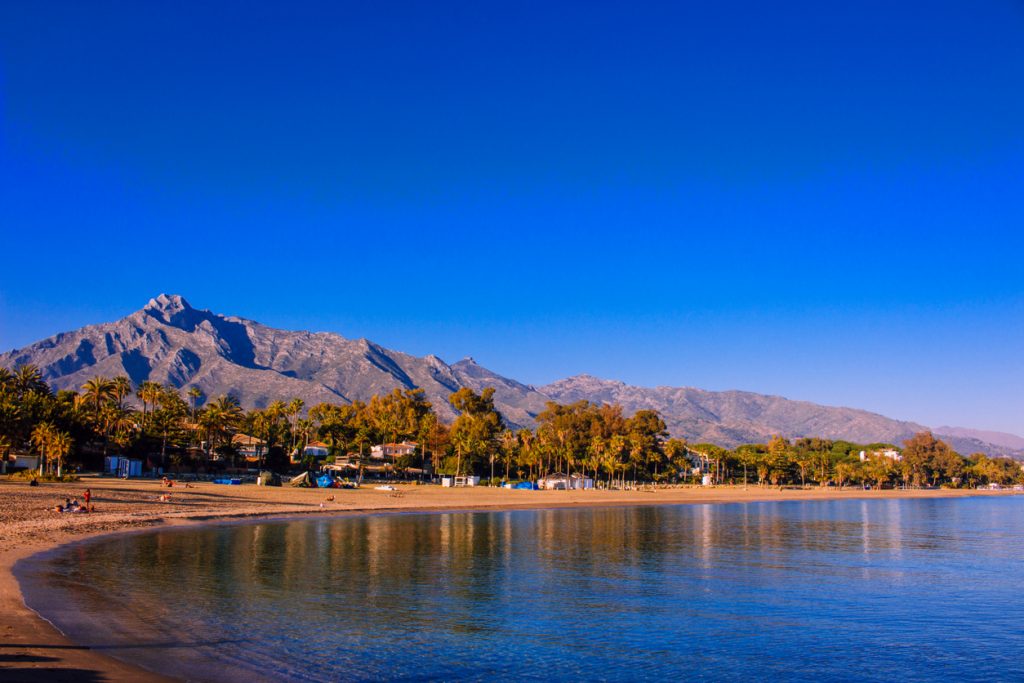 Here we have a list of the Top 10 things to do in Marbella. It is one of the many fabulous destinations situated on Costa del Sol, is a surprising and delightful mix of old and new, traditional and modern, fun and relaxation. It's above all a beach destination but once you get there you'll discover a captivating place with an abundance of things to do and see.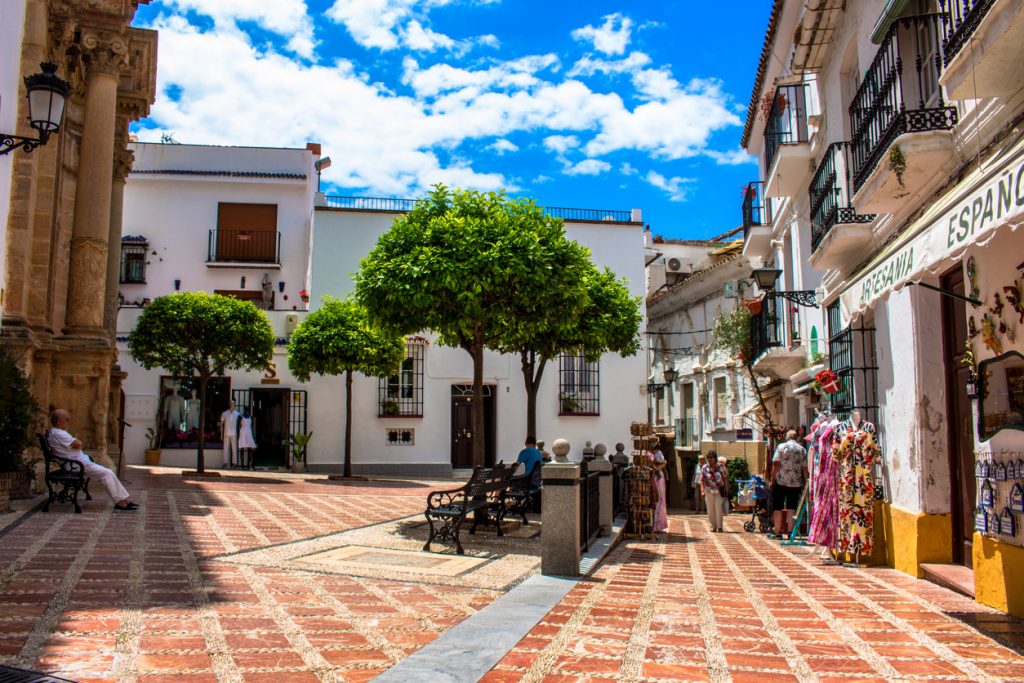 From the quaint Old Town with its pretty streets and charming traditional homes to the newer city with a plethora of shops and dining venues, Marbella has something for everyone. Explore the city, discover the surroundings and experience new things!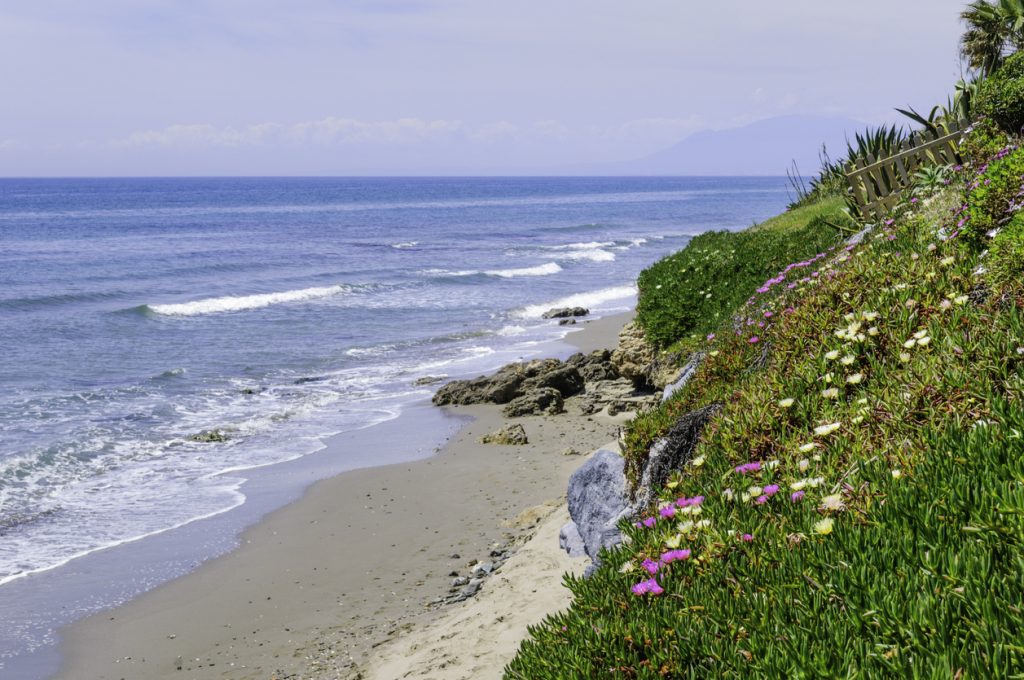 Walk the Golden Mile
Marbella's promenade, also known as the Golden Mile, even though this mile is about 5 km long, is ideal for long strolls. Stretching from the Marbella's western edge, at Plaza de Los Naranjos, to the marina at Puerto Banus, the Golden Mile creates an idyllic setting for a walk while admiring traditional and modern villas along the way. If you feel the need to take a break, you can always stop at one of the many restaurants and bars (chiringuitos) situated on the promenade.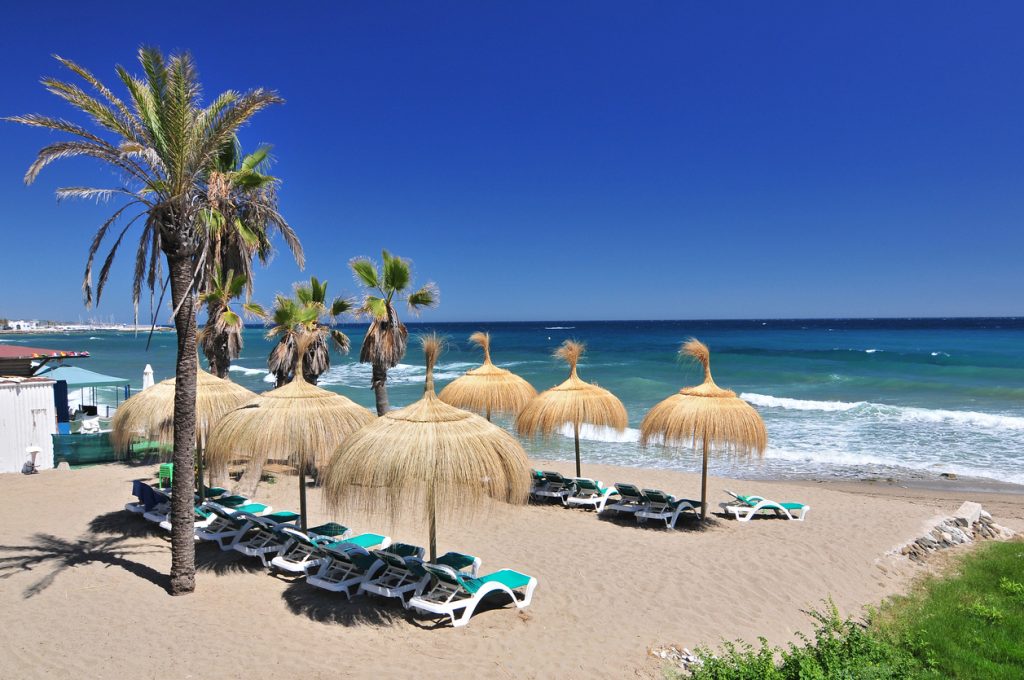 Enjoy your beach days
The elegant Marbella boasts over 16 miles of coastline and 24 beaches dressed in soft sand and equipped with everything you need for relaxing and fun days on the beach.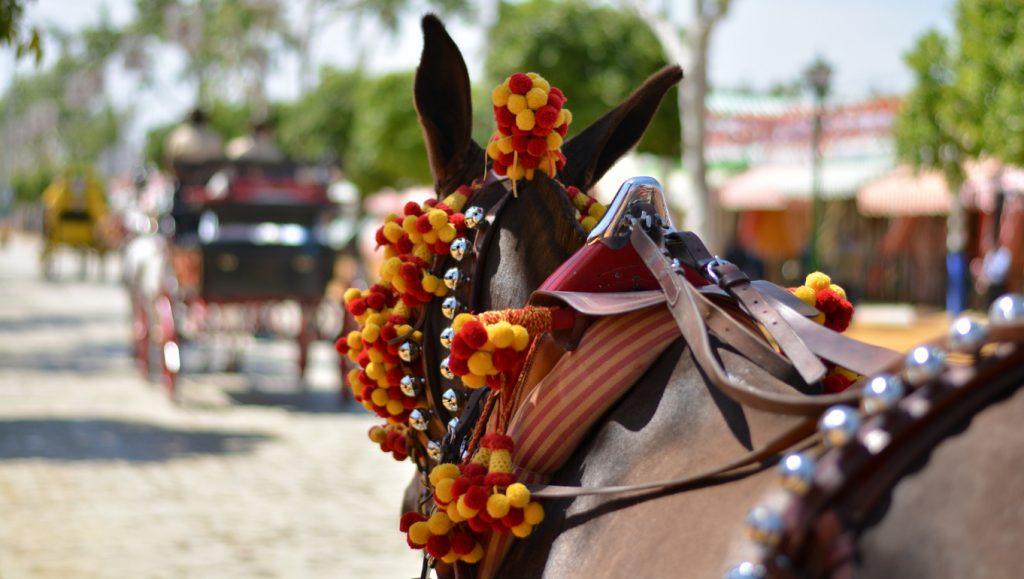 While the most popular choices, like Fontanilla Beach, Venus, and El Faro await right in the city center, to the east of the city, you'll discover the beautiful Cabopino and Las Chapas. If you're very particular about your beaches and prefer Blue Flag ribbons of flawless sand, head to Puerto Banus or Alcantara.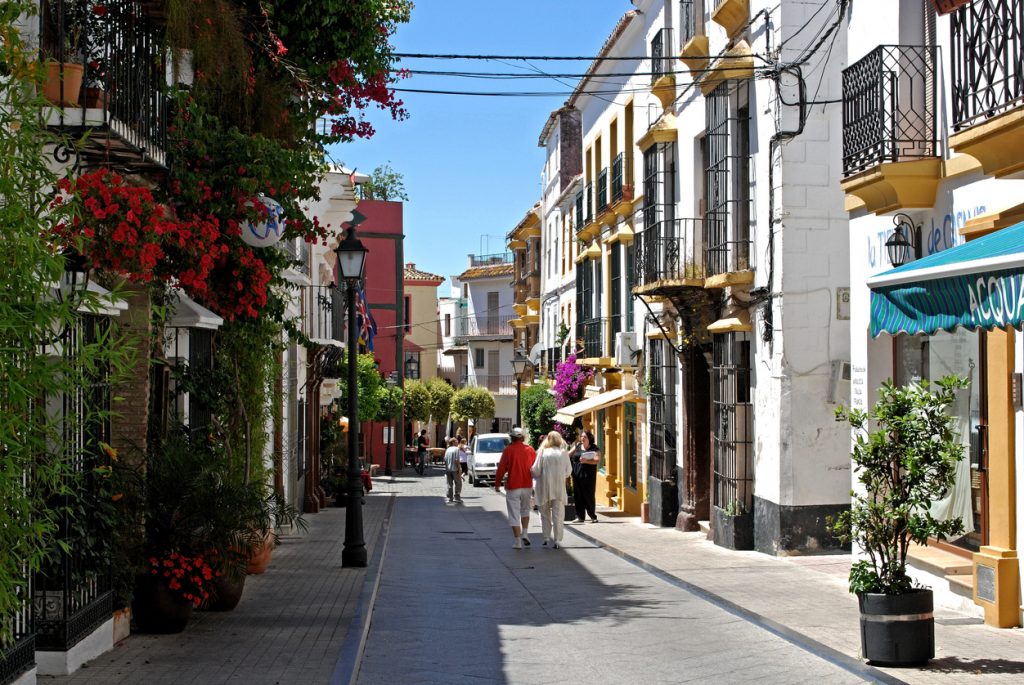 Explore the Old Town
A superb maze of alleyways and traditional architecture, the picturesque Old Town of Marbella (Casco Antiguo) is incredibly charming and beautiful. With its flower-adorned cobblestone streets and lovely buildings, quirky art galleries, old-fashioned boutiques, and luring pavement cafes and tapas bars, this part of Marbella will take you back to the Castilian renaissance era.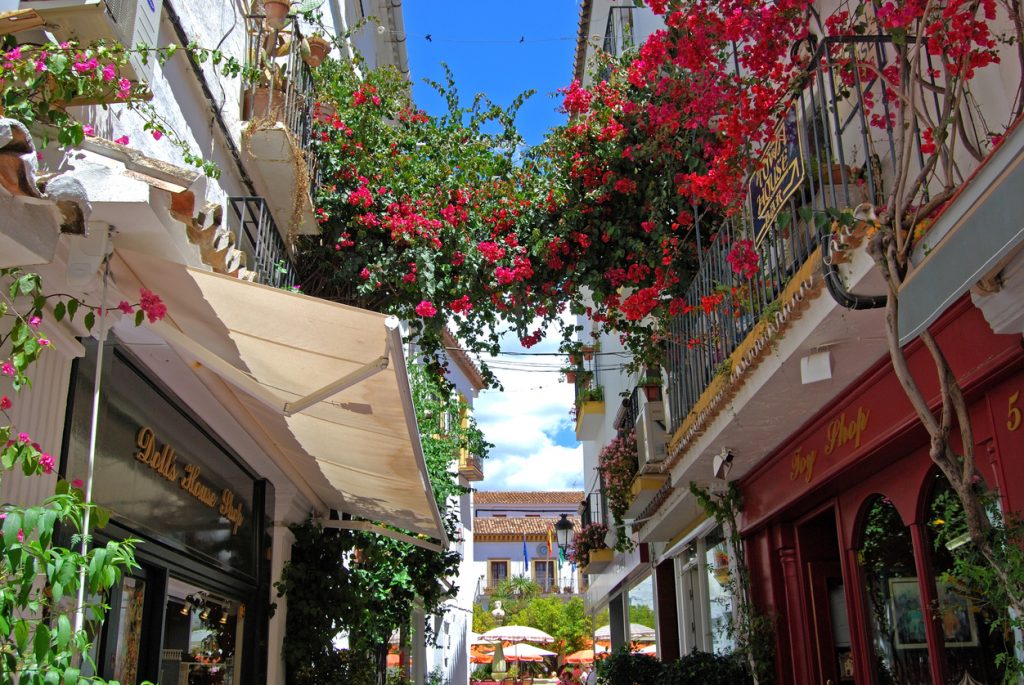 Just visit Plaza de Los Naranjos, a traditional Castilian square dating back to 1485, and you'll see for yourself. The district is home to many beautiful churches and interesting museums, but the main attractions are the chic plazas dressed in flowers and guarded by leafy orange trees.
Feel the glamour in Puerto Banus
The glitzy Puerto Banus, located right at the end of the Golden Mile, is a favorite destination of the rich and famous, including royalty members. This luxurious marina offers fabulous sea views with a mountain backdrop.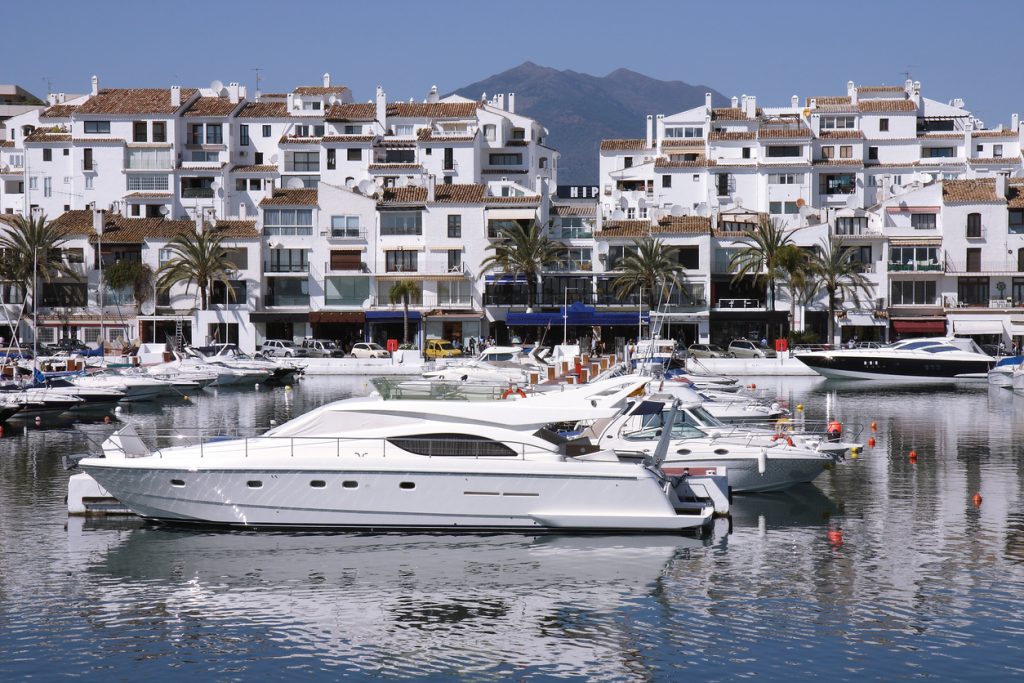 It's home to some of the most fabulous yachts you've ever seen and a great destination for high-end shopping and savoring a variety of cuisines at its many fine dining venues. You'll probably spot a Ferrari or ten while you're here! Enjoy!
Feed your need for adrenaline
Marbella might be the perfect place for relaxation but this doesn't mean it has nothing to offer to restless adrenaline junkies who need their seasonal dose of extreme fun. If you're a fan of the water sports, you're in the right place. From jetskiing to paragliding, if it's a water-related sport, it's doable in Marbella. You'll find wonderful scuba diving spots, opportunities to learn the art of flyboarding, as well as great parasailing instructors. If you're up for a day trip, visit the village of Benahavis and enjoy a memorable round of canyoning in a setting adorned with superb waterfalls, breathtaking rock passages, and crystalline pools.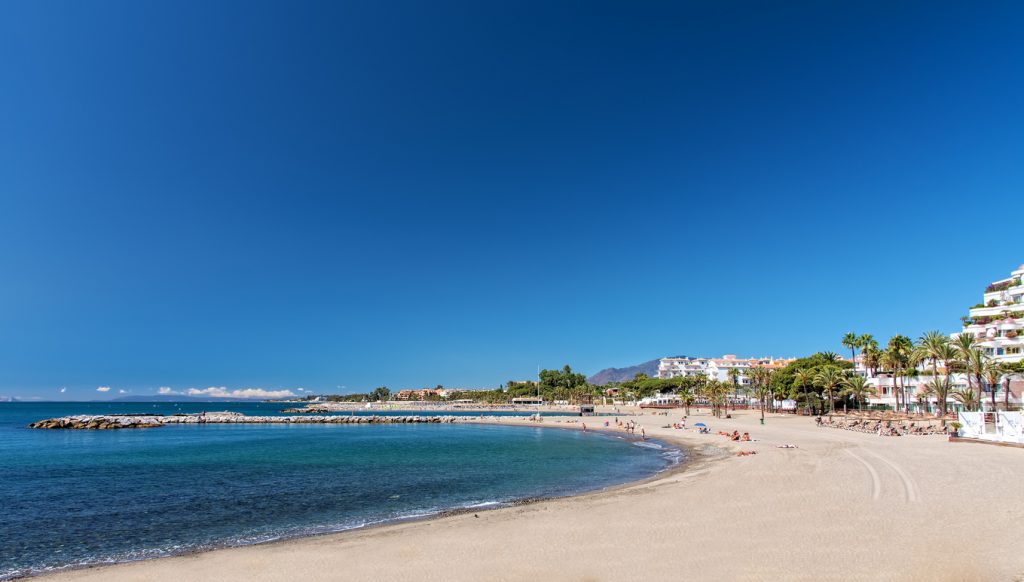 Take your family to water parks
The water parks in Marbella are some of the best on the coast. One of the most attractive water parks is Costa Water Park. The park has two locations and is situated right on the sea, entertaining kids and adults with a great selection of water activities. If you want a change of scenery, head to Benalmadena, known for its great theme parks, such as Butterfly Park and the Tivoli World.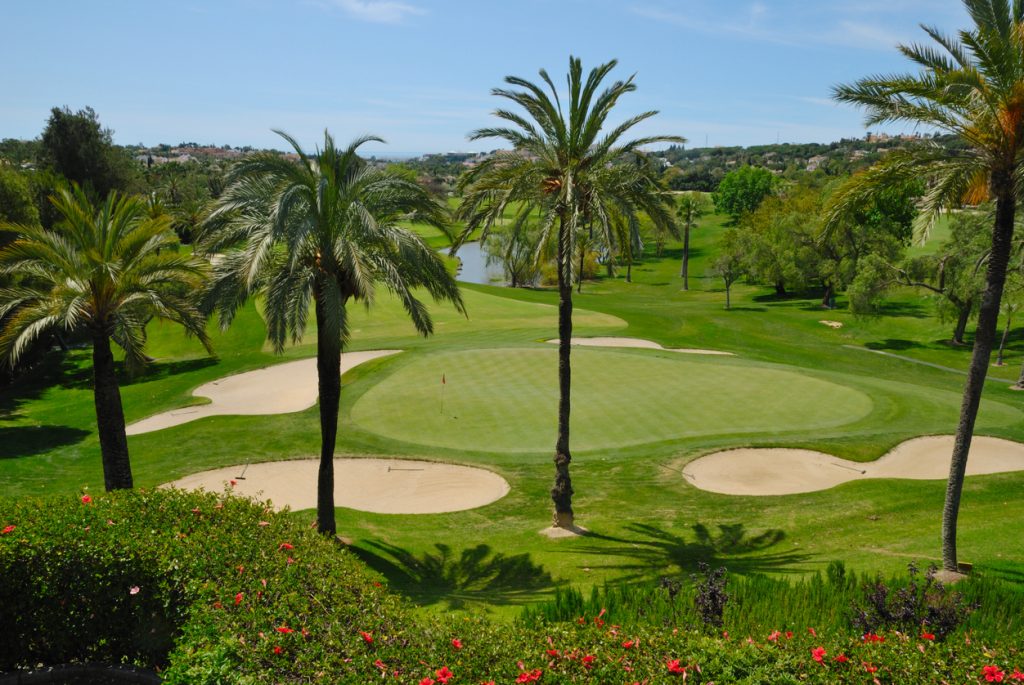 Play golf
If you're a golf aficionado, you'll be happy to know that Marbella boasts numerous flawless golf courses and resorts and is considered one of the best golf destinations on the continent. Marbella's Golf Valley alone has more than 15 great golf courses. This is where you'll find famous names like El Paraiso, Los Naranjos Golf Club, and La Quinta Golf & Country Club.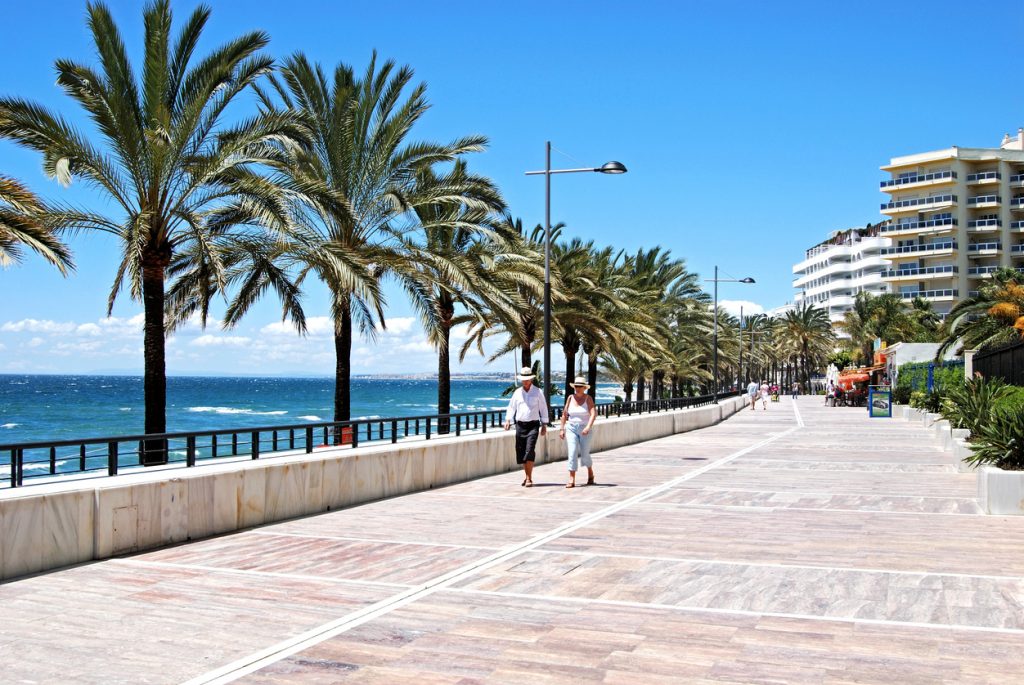 Stroll the Boardwalk
A relatively new addition to Marbella's urban scenery, the Boardwalk connects Marbella to the charming seaside resort of La Cala de Mijas. Stretching along 6 km, this lovely mix of concrete and wooden paths guides your steps along the coastline and delights your sight with superb sea views and beautiful villas. Stop in La Cala de Mijas for a café or a drink at one of the beachfront bars and head back to Marbella either by foot or bus.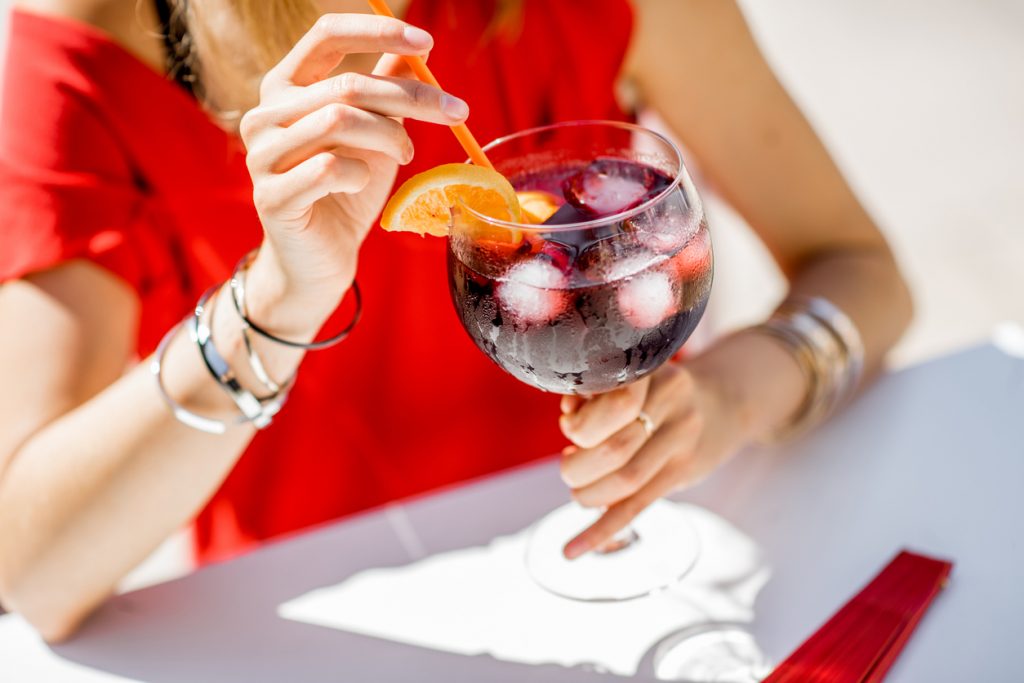 Admire Dali's work
Avenida del Mar is a must-see destination if you love surreal art and, especially, Salvador Dali's sculptures. A stroll down this boulevard rewards you with the chance to admire 10 bronze sculptures created by the Spanish artist, displayed in the open air for everyone to see and admire them. Among the sculptures, fountains and little cafes await to add freshness and flavors to your cultural experience.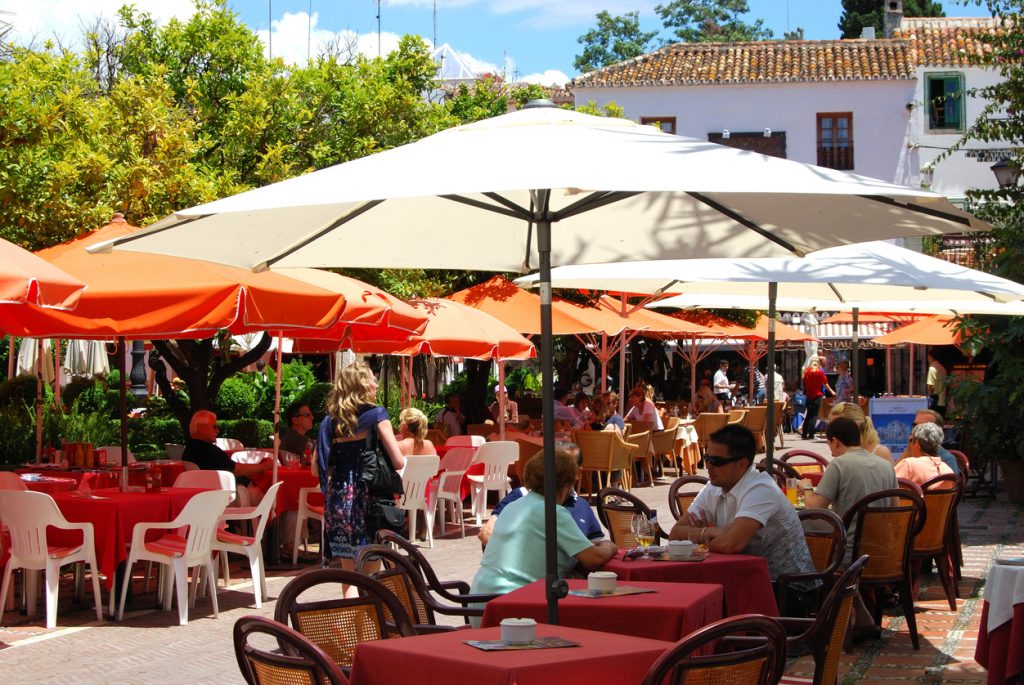 Eat, drink, and party
Take a seat at chic chiringuitos for cold beers, sweet sangria, refreshing drinks, and all the seafood you can eat, or book a table at one of the many elegant restaurants in town to savor exotic food and fusion cuisine.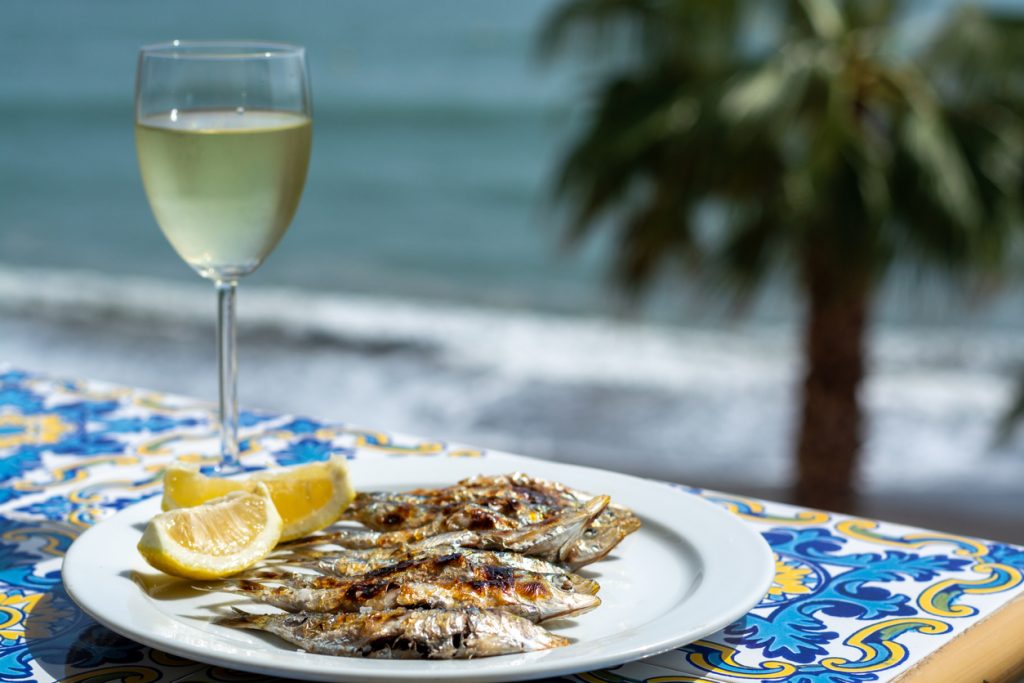 Enjoy the vibrant nightlife of Marbella created by an impressive selection of bars, pubs, and nightclubs, some of them open until 7 am in the morning. Have fun!