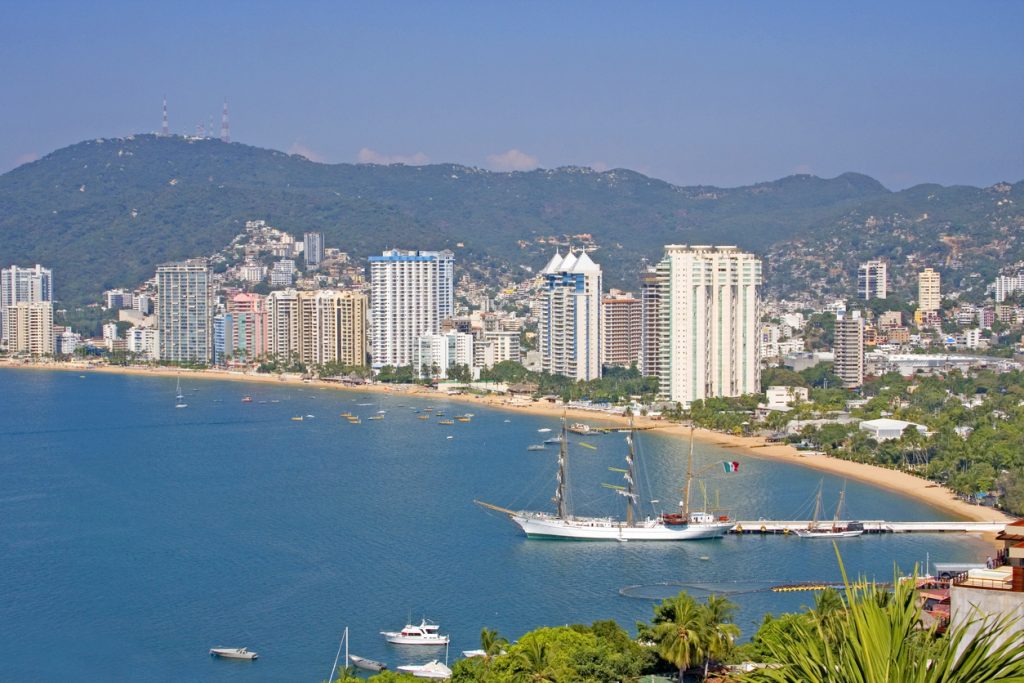 Long before Cancun stole the hearts of sun worshippers, Acapulco was making history as one of the best beach destinations in the world. Acapulco is the original Mexican beach resort town delighting visitors with sun, sand, and sea since the 1930s. However, don't be fooled by its age. Acapulco is still hip and trendy, blending beautiful beaches and tropical climate with crazy parties, fabulous restaurants, and plenty of shopping opportunities.
Caressed by the waters of the Pacific Ocean and bordered by the rugged Sierra Madre mountains, Acapulco creates an idyllic backdrop for fun beach days and a myriad of water activities. Despite the invasion of high-rise hotels, luxury resorts, and… tourists, Acapulco manages to keep its cool, remaining breezy and relaxing. Acapulco promises the whole exotic beach package (for affordable prices) and delivers every time!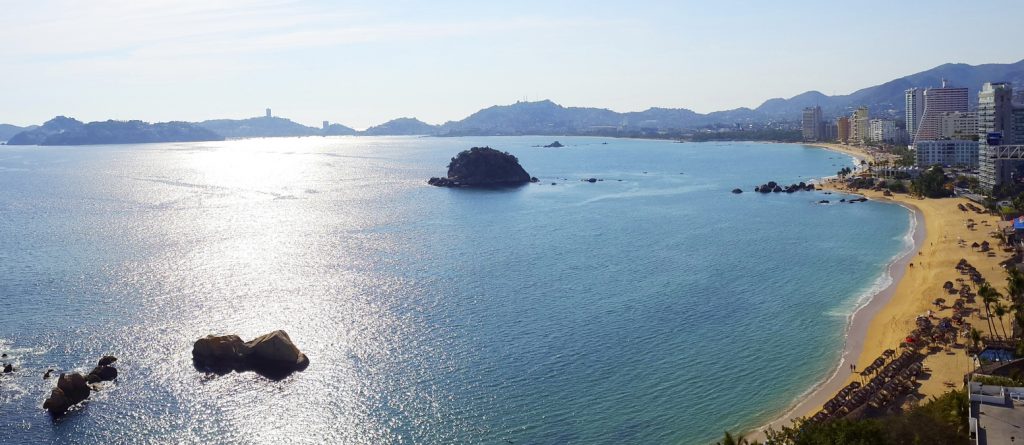 Beaches of Acapulco
Acapulco's main beaches are strung along the Costera. Both tourists and locals often meet at the Caleta and Caletilla beaches, one of the best beaches in Acapulco. Ideal for swimming and long days in the sun, Playas Caleta and Caletilla are lively and crowded, but no one seems to be bothered by the frenzy of voices and guitar rhythms accompanied by the crashing of the waves on the shore. It's all part of Acapulco's charm.
Caleta was once a haven for the rich and famous, but as they found new places to hide away from the crowds, today is a playground for sunbathers and water sports aficionados looking for affordable exotic beach holidays. Caletilla Beach is a continuance of Caleta and the gateway to the Marine Magic World sea park.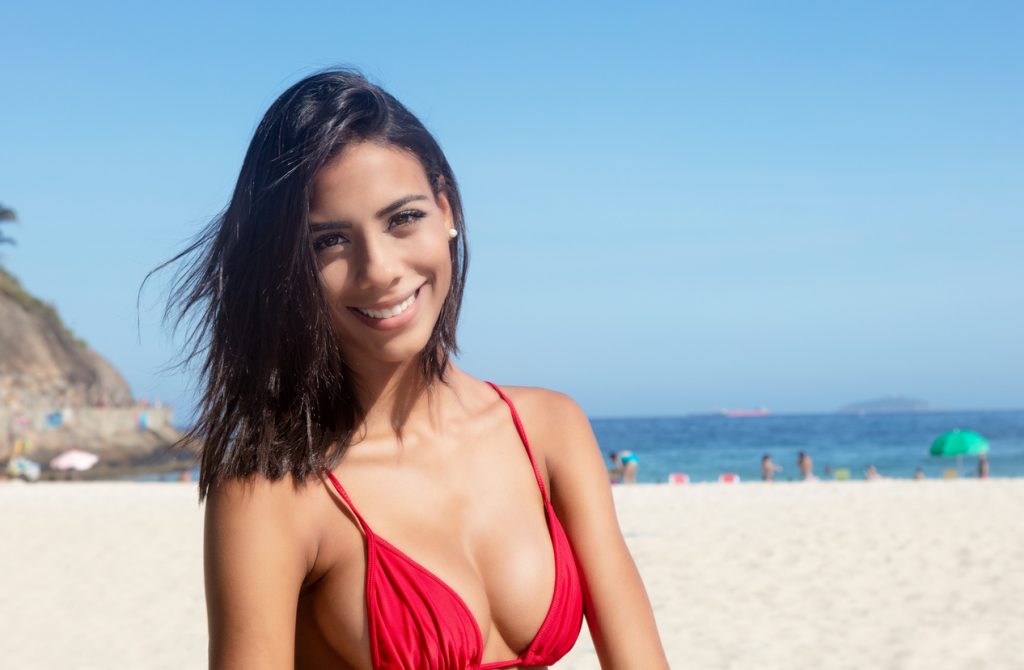 Between Caleta and the downtown area, await Playas Manzanillo & Honda. Tucked in a bay, the beaches are the secret gems of Acapulco, quite tricky to find by travelers, but a favorite destination of the locals. Your beach days will be accompanied by delicious seafood savored at the rustic restaurants in the area.
One of the first beaches of Acapulco, Tamarindos Beach is a common meeting point for fishers and a beautiful ribbon of soft sand. Situated northeast of the bay of Santa Lucia, Tamarindos Beach is blessed with calm waters and a serene ambiance and adorned with giant coconut palms. Nearby, you'll see the famous Hotel Las Hamacas.
An excellent beach for families with children and more upscale than the beaches closer to the downtown, Icacos Beach is perfect for swimming and water sports. It also is easy to access from the myriad of luxurious hotels that frame her. Situated close by to numerous restaurants, bars, and nightclubs, this is the perfect base for a luxury Acapulco holiday.
For snorkeling and swimming in crystalline waters, hop onboard a speedboat with a glass bottom and visit the Roqueta Island. Isla de la Roqueta can only be accessed by water taxi or glass-bottom boat, but it's worth the effort of leaving behind the bustling Acapulco. The island has a lovely beach, hiking trails, and superb snorkeling spots.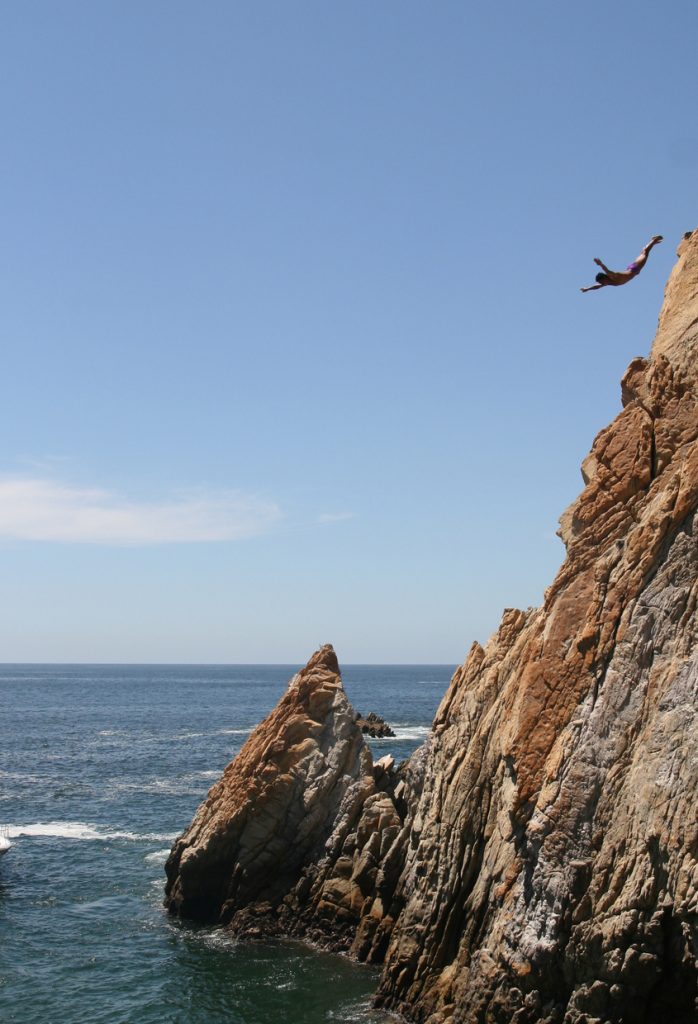 Things to see and do
Dating back to Aztec times, when Acapulco was a base for daring Spanish who ventured into the Pacific, the city is more than just its beaches and wild nightlife. Travelers who want to delve into Acapulco's history and culture need to step away from the touristic hotspots and visit the town square, Zocalo, where they'll have the opportunity to witness the city's local culture.
The days are peaceful and calm in Zocalo, so you'll discover a beautiful setting for a stroll past cathedrals, fountains, and sidewalk cafes and bistros. When the evening comes, the atmosphere is enlivened by tourists and street performers. A trip to El Fuerte de San Diego, a star-shaped fort originally built in 1616 and rebuilt after the 1776 earthquake, rewards visitors with views of the bay and the chance to visit a fascinating historical and nautical museum.
A popular fishing hub and watersports center, Acapulco delights travelers with shallow waters for snorkelers and gorgeous spots for divers. Want to witness something spectacular? Head to La Quebrada to watch divers jumping off rugged cliffs into dangerously shallow waters. The jumps are performed only by professional divers, so it's best to limit your splashes to the beach.
The culinary scene is unexpectedly impressive with a mix of family-run dining venues and large restaurant chains. Travelers love to have dinner at Su Casa not only because it serves the best seafood in Acapulco, but also because the culinary treats are accompanied by superb views of the city and ocean. Mexican food has never tasted better than at Jovitos, a favorite restaurant for tourists who are craving for traditional Mexican specialties.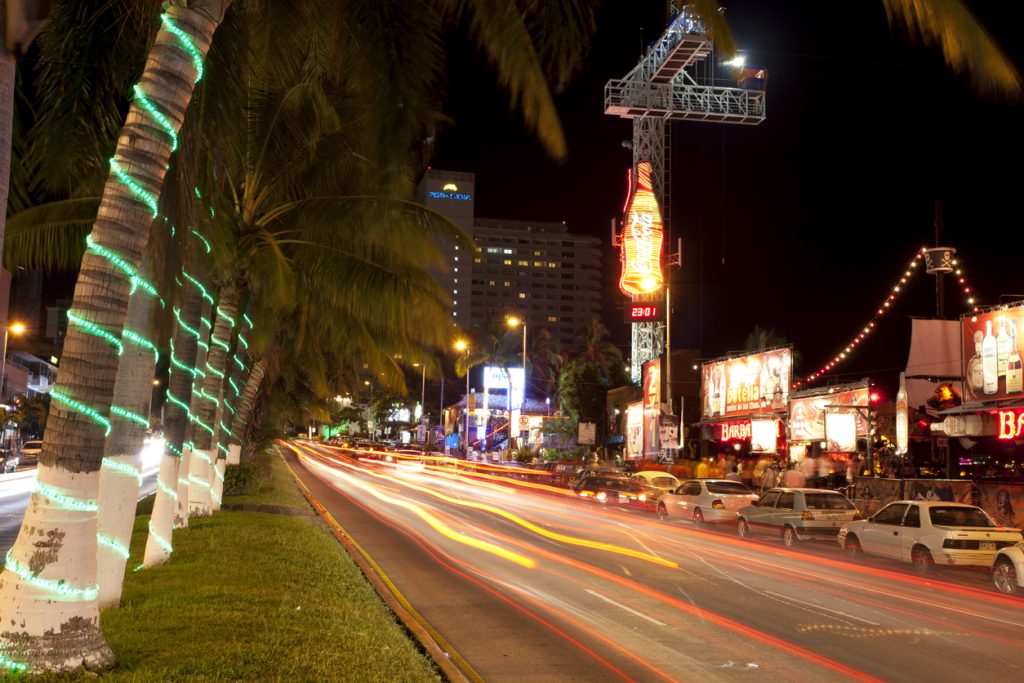 Nightlife is wild, crazy, and risky in Acapulco. In other words, perfect for party animals! From funky bars and loud discos to chill lounges and hillside clubs, you'll easily find your kind of party in Acapulco. Parties last till morning when a new beach day awaits with a spectacular sunrise and a headache pill.
If you enjoyed this travel feature you might also like to read: https://www.purevacations.com/beach-vacation-bermuda/