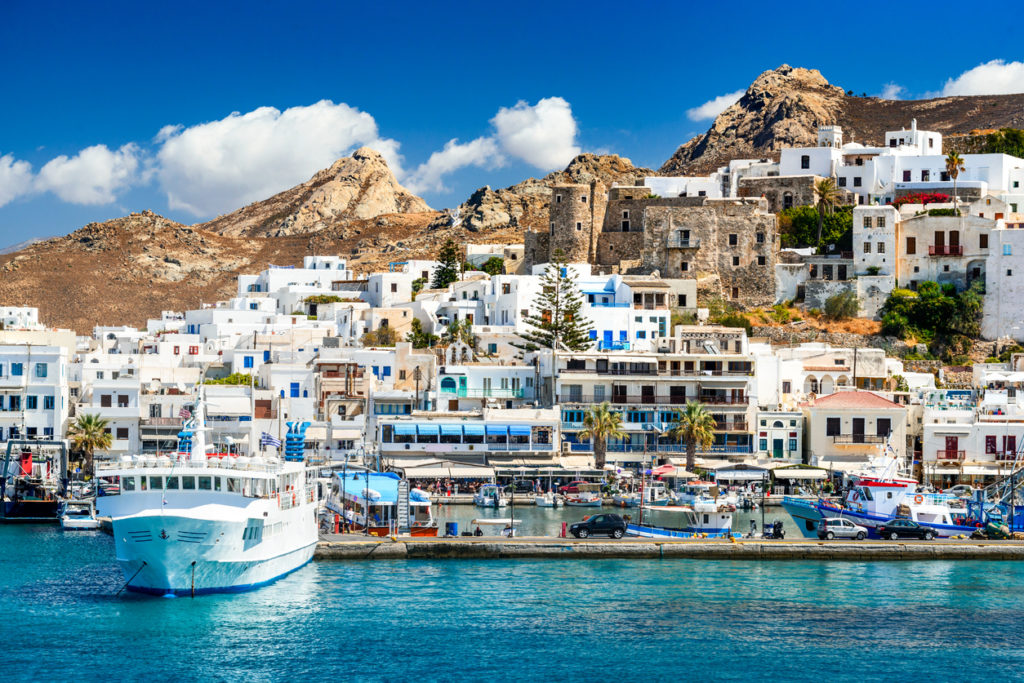 When you dream of a quintessential Greek island, what do you see? Perhaps it's white-washed houses contrasting vividly against a vibrant blue sky, or maybe it's azure waters lapping onto golden sandy beaches framed by endless olive groves. Well, it's time to make your dream a reality in the heart of the Aegean – on the dazzling island of Naxos.
As the largest of the Cycladic islands, Naxos is a destination that remains relatively unscathed by mass tourism. Still, it offers an intoxicating blend of ancient history, sublime beaches, majestic landscapes, and a touch of cosmopolitan nightlife, ensuring something for everyone.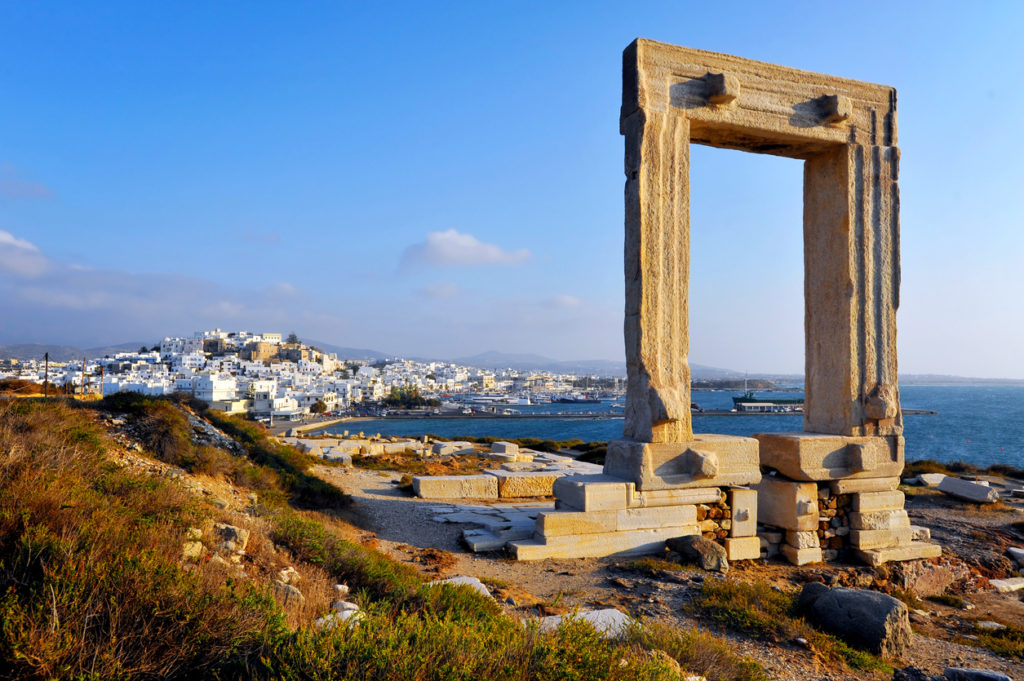 You'll know you've arrived when you glimpse the iconic Portara – the gateway to an unfinished temple dedicated to Apollo, standing as a sentinel to the island's rich past. Catch a sunset behind this colossal marble doorway, and you'll understand why the Ancient Greeks believed this was the playground of the gods.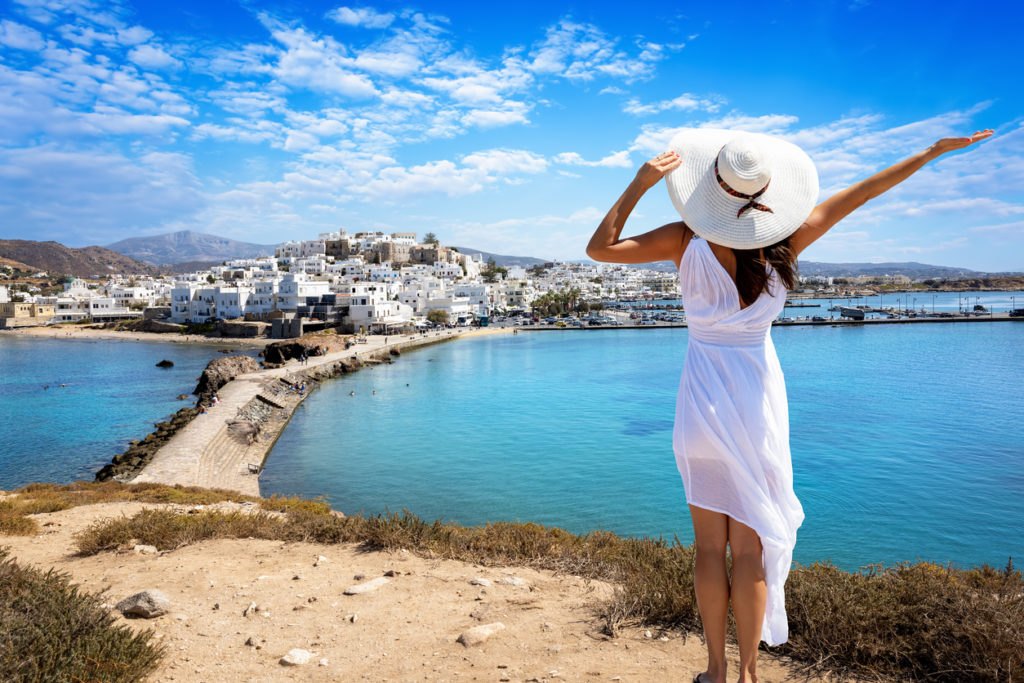 Naxos is a place where history is interwoven into the fabric of everyday life. Explore the winding streets of Naxos Town (Chora), a labyrinth of narrow lanes, Venetian mansions, and Byzantine churches. At its heart stands the imposing 13th-century Kastro, a Venetian castle that offers panoramic views over the town and beyond.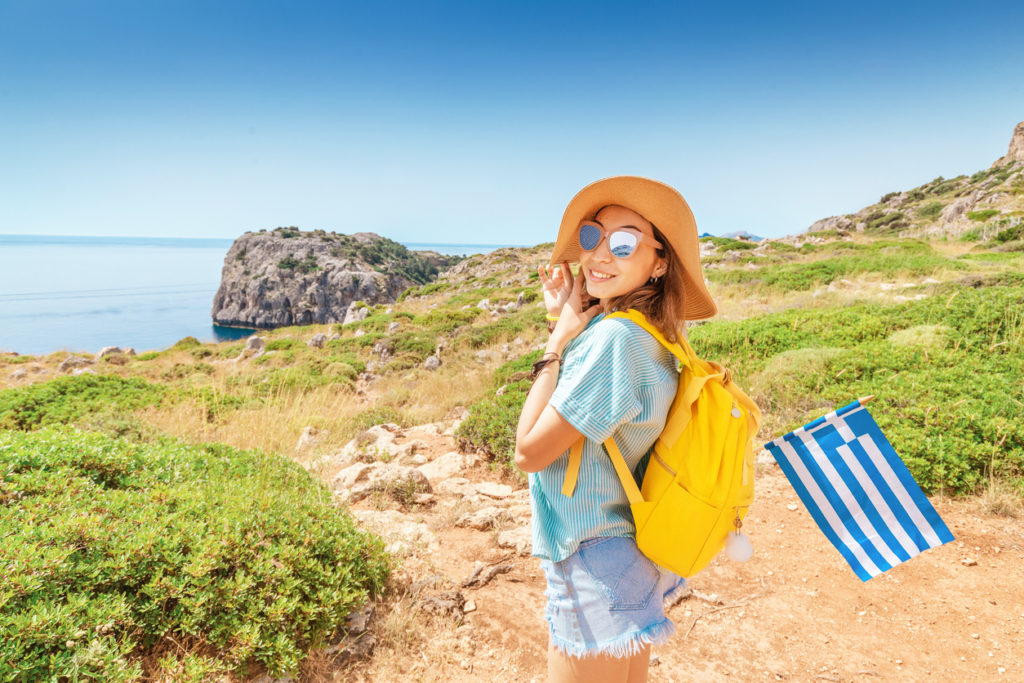 For those who find their solace in the embrace of nature, the island's inland will leave you awestruck. Lush valleys dotted with whitewashed villages, terraced olive groves, and ancient footpaths crisscross the landscape, leading you to the highlands. The hike to Mount Zas — named after Zeus, the king of the Greek gods — will reward you with breathtaking views stretching across the Cyclades.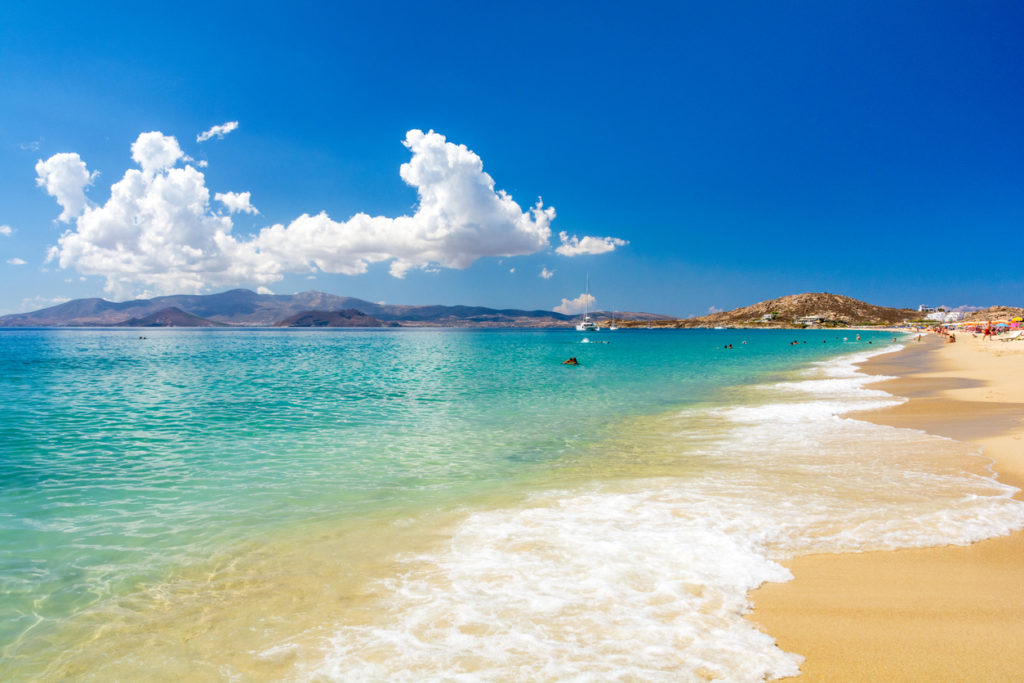 Beach lovers will find their paradise here. From the golden expanses of Plaka and Agios Prokopios to the secluded cove of Panormos, Naxos boasts an array of beaches that cater to every preference. For those inclined towards aquatic adventure, the island's strong meltemi winds create ideal conditions for windsurfing and kitesurfing.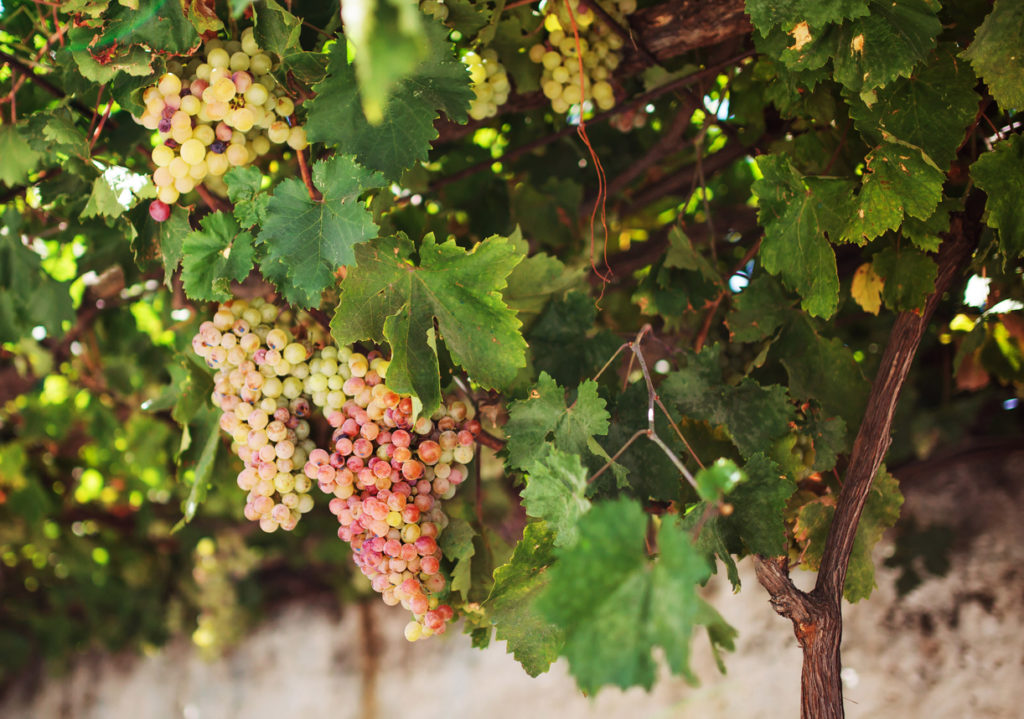 No trip to Naxos would be complete without savouring its culinary delights. The island's fertile soil yields a bounty of fresh produce, from olives to citrus fruits, all destined for your plate. Be sure to try the local cheese, Naxos graviera, a succulent, slightly sweet hard cheese that's a staple of the island's cuisine. And to truly drink in the essence of the island, enjoy a glass (or two!) of the citron liqueur, a local speciality.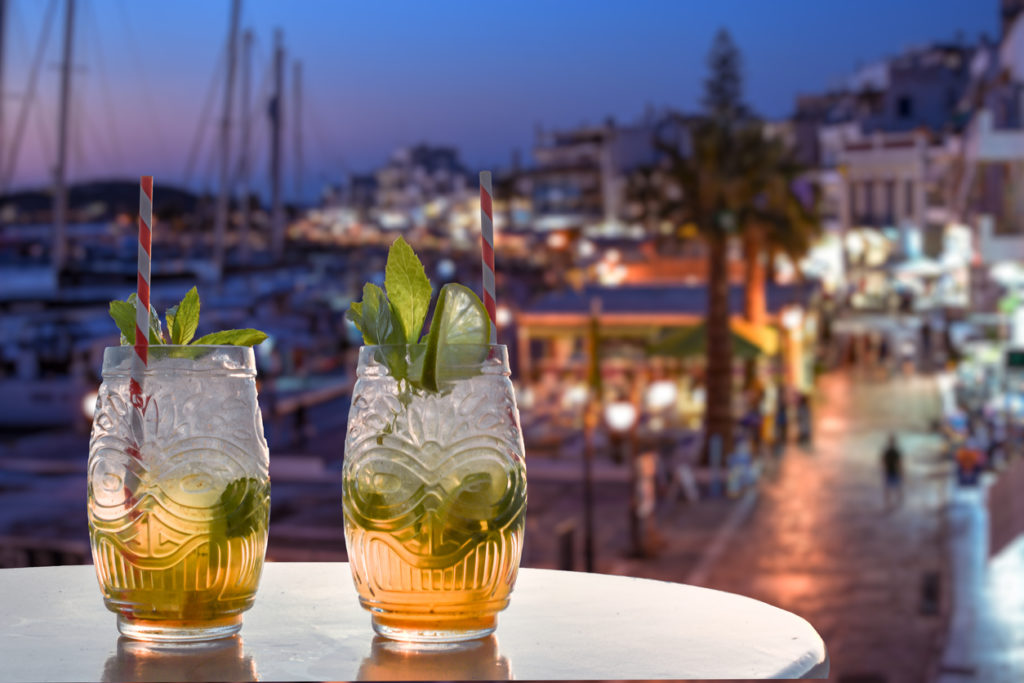 As night falls, the island hums with a vibrant yet relaxed nightlife. From beach bars along Agia Anna to trendy cocktail bars in Chora, the island's after-dark scene promises a charming blend of local colour and cosmopolitan flair.
Naxos, although lesser-known compared to its siblings like Mykonos and Santorini, is no less enchanting. Its unique combination of history, culture, nature, gastronomy, and hospitality ensures a travel experience that will resonate with you long after you've left its shores.
So, take a leap beyond the usual tourist path and let Naxos bewitch you with its harmonious blend of blue and white hues under the ever-watchful gaze of the Greek gods. It's not just a visit; it's a journey into the very soul of Greece.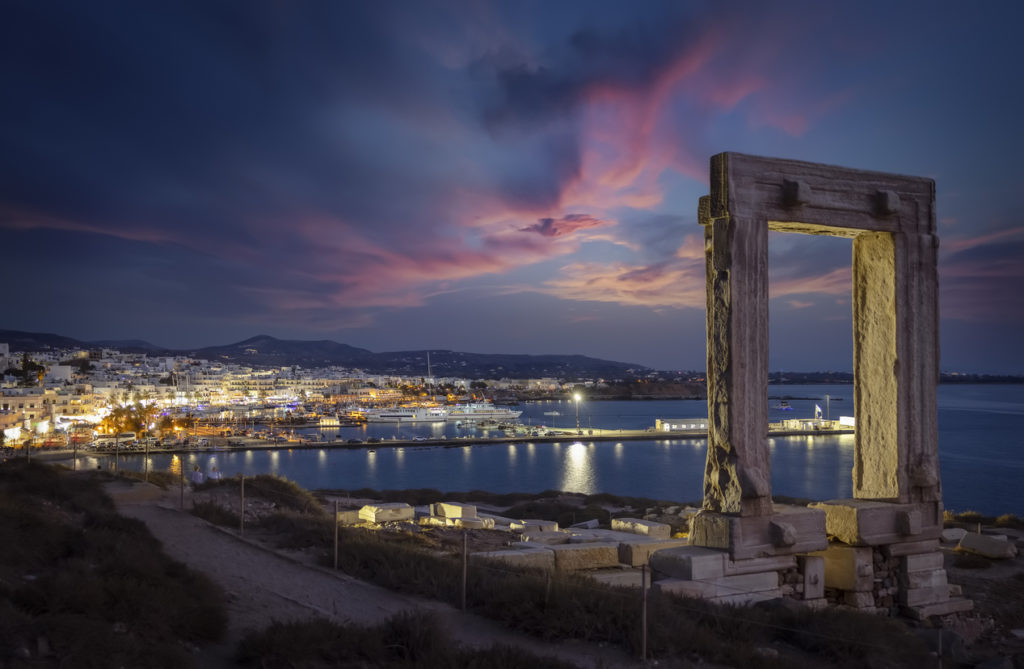 And what about when the brilliant Grecian sun dips below the horizon, giving way to a ceiling of twinkling stars? Nighttime in Naxos is a spectacle in itself. Whether you choose to spend your evening sipping a glass of crisp white wine at a seafront taverna, losing yourself in the rhythm of traditional Greek music, or simply stargazing from a hilltop, the island continues to pulse with life and magic after dark.
For a quintessential taste of local culture, make sure to experience a panigiri, a traditional Greek feast. Held frequently throughout the summer months in various villages across the island, these events are open to all. Eat, drink, and dance with the locals to the tunes of traditional music and experience Greek hospitality at its finest.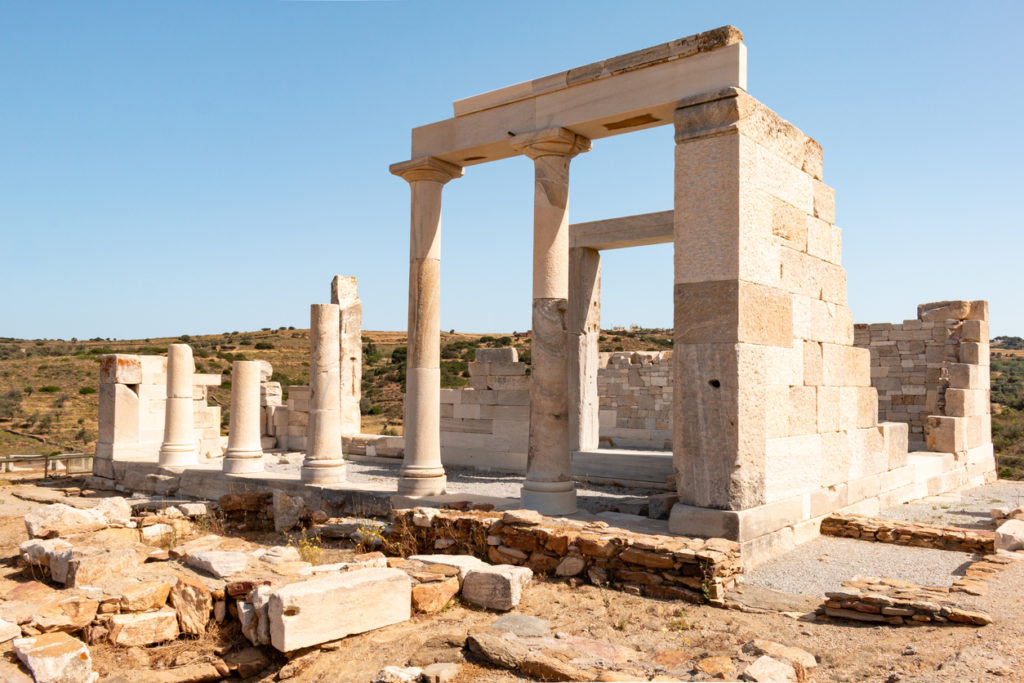 If you're an avid history buff, Naxos has more treasures in store. Venture to the ancient site of Iria, where the remains of three temples dedicated to Dionysus, the Greek god of wine and festivity, can be found. Pay a visit to the archaeological museum in Chora, which houses an impressive collection of Cycladic figurines, pottery, and marble artefacts dating back as far as 5300 BC.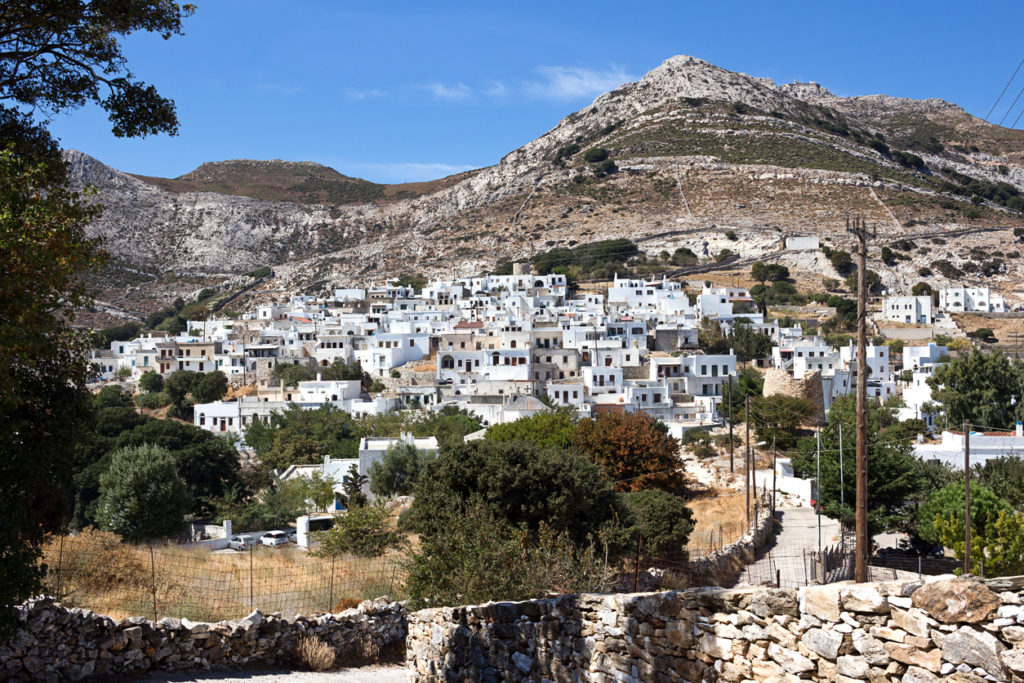 Naxos is also a paradise for art enthusiasts. Its rich history and cultural diversity are mirrored in its artistic landscape, from the intricate marble sculptures that echo the island's ancient heritage to the thriving local craft scene. A stroll around the narrow alleys of Chora or the tranquil village of Apeiranthos will lead you to charming boutiques showcasing beautiful handmade ceramics, woven textiles, and unique jewellery, perfect souvenirs to take back home.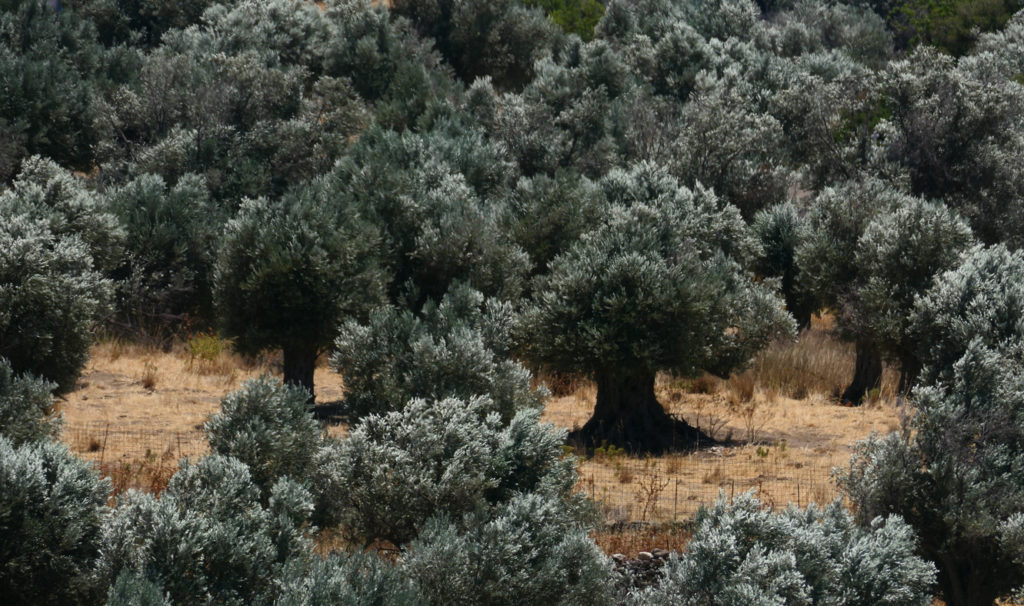 Away from the vibrant life of the towns, consider taking a peaceful stroll or bike ride through the Tragea Valley. This fertile heartland is an idyllic patchwork of olive groves and citrus orchards punctuated by the occasional Byzantine church. It's a splendid spot for a picnic and a great way to experience the island's rural charm.
Finally, take the opportunity to explore the surrounding smaller islands. A short boat ride will take you to the beautiful islands of Koufonisia, Iraklia, or Donoussa, each with its unique charm, crystal-clear waters, and tranquil beaches.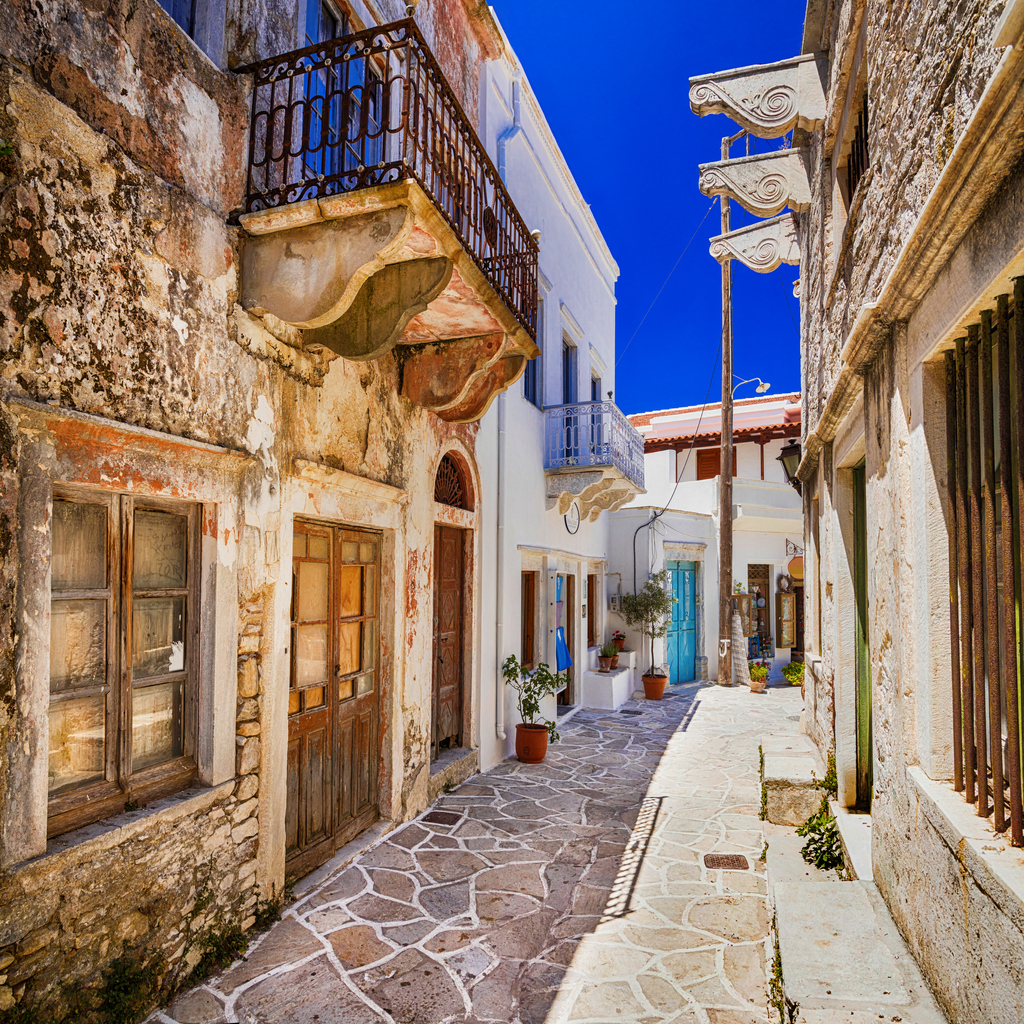 A trip to Naxos is more than just a holiday; it's a soulful journey. Each moment on the island unfolds like a well-written poem, inviting you to explore, feel, and savour. From the timeless beauty of its landscapes to the hospitality of its people, Naxos offers a Greek island experience that is authentic, profound, and utterly unforgettable. So, when you dream of the perfect Greek island, let Naxos be the dream you reach for.