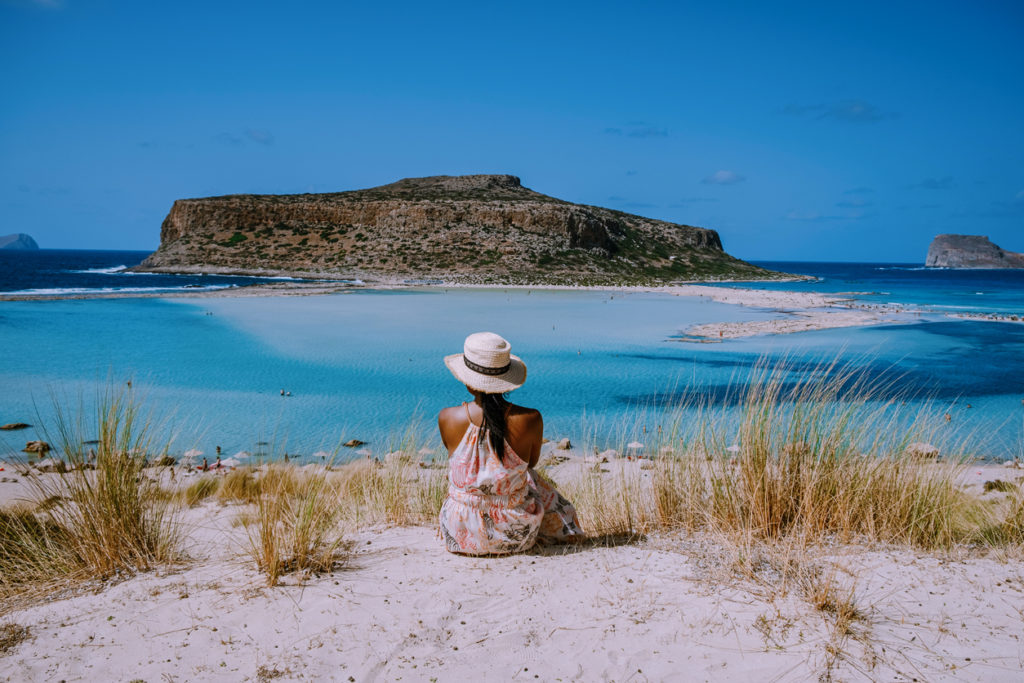 Crete is the largest of Greece's islands and the fifth largest in the Mediterranean. The island is a stunning melange of ancient ruins, sun-drenched beaches, charming villages, and intriguing culture. It is a place where the hues of the sea blend effortlessly with the golden sands, offering the perfect destination for a quintessential beach vacation.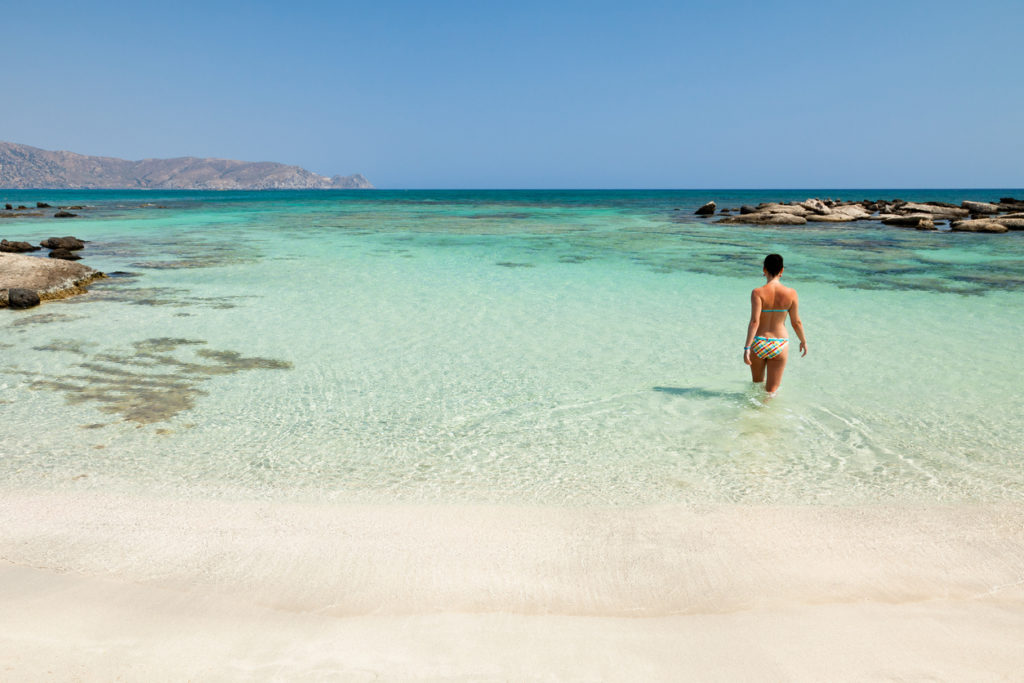 Sun-kissed splendour
Crete has established itself as the place to be in Greece for its stunning beaches. Crete has such a diverse coastline, meaning there is a beach for every visitor. In the southwest, visitors will find Elafonisi Beach, a tranquil haven with pink sands, which are the result of crushed seashells. The azure waters offer a vibrant contrast, perfect for relaxation and make for some incredible photos.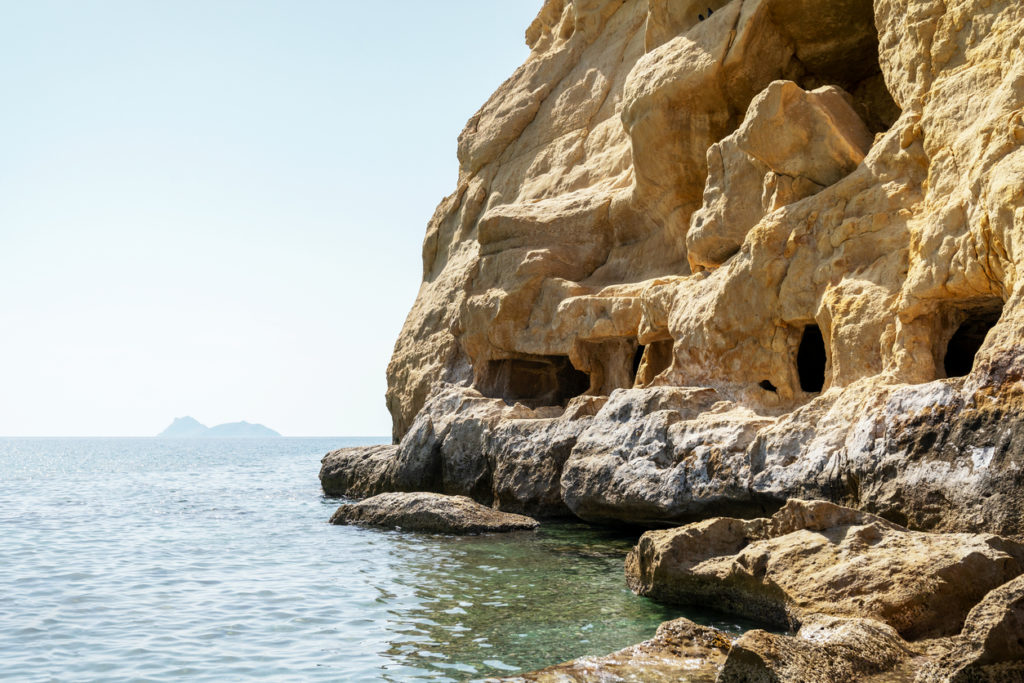 For the adventurous, Matala Beach on the southern coast is a unique fusion of natural beauty and historical intrigue. The beach is known for its sandstone caves, remnants from the Roman era. Here, beach relaxation can be punctuated with fascinating exploration, making Matala an unforgettable beach destination.
For those pursuing seclusion and tranquillity, Balos Beach, with its exotic lagoon and dazzling white sands, is a paradise on earth. The beach's remote location on the northwestern tip of Crete further enhances its serene charm. Here, you can spend hours soaking up the sun or snorkelling in the crystal-clear waters.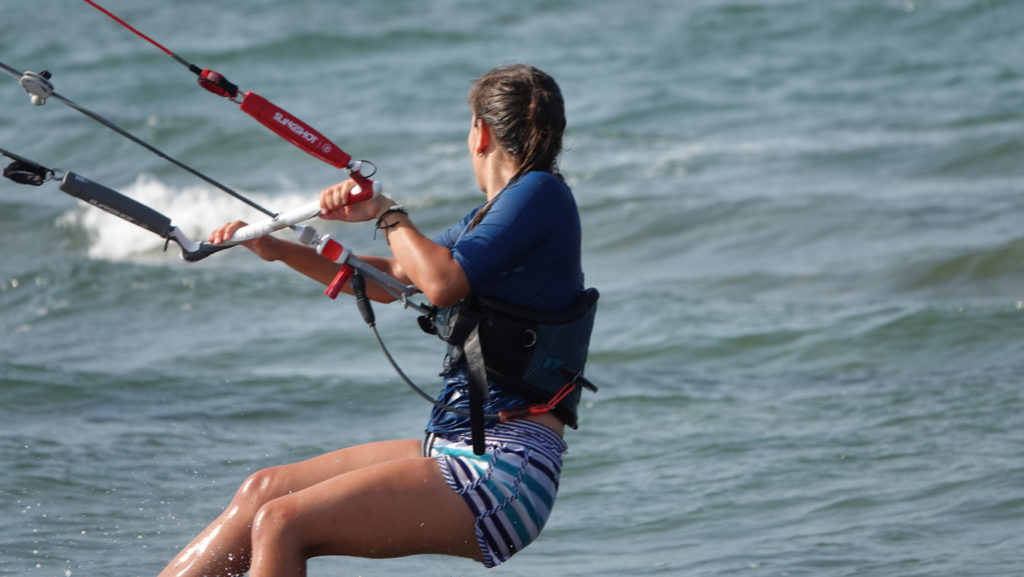 Immerse in Water sports and Marine Life
Crete is not just a haven for beach lovers; it's a playground for water sports enthusiasts. Beaches in areas like Hersonissos and Malia offer an array of activities, including parasailing, jet-skiing, windsurfing, and sailing. The clear waters, warm temperatures, and safe conditions make these locations ideal for both beginners and experienced water sports enthusiasts.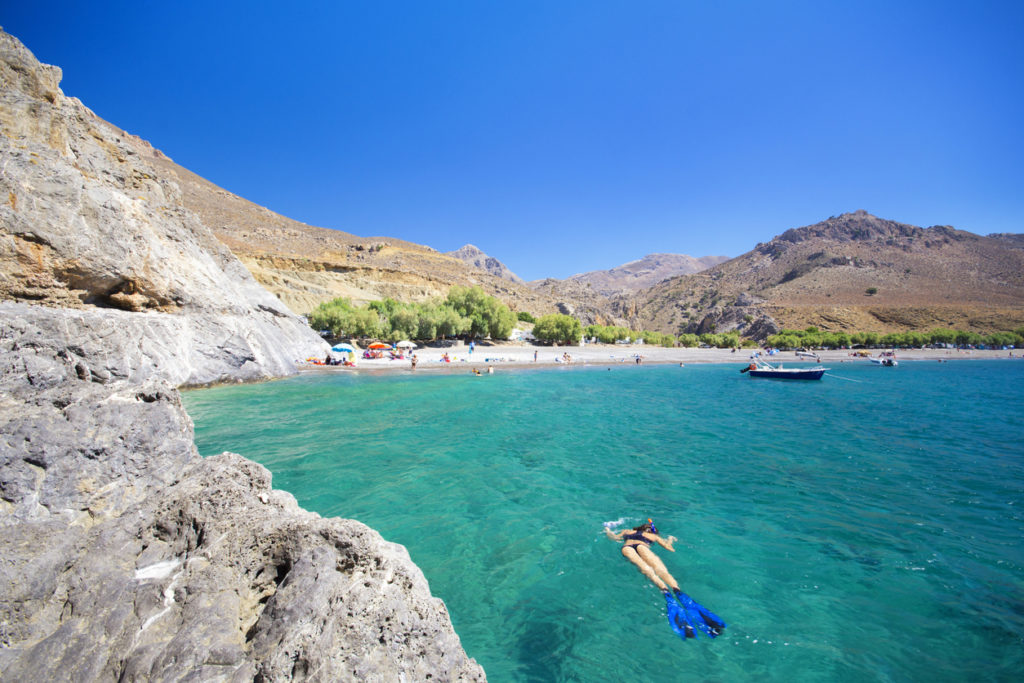 Diving enthusiasts, too, can revel in the underwater treasures of Crete. The island's rich marine life and crystal-clear waters create an underwater paradise that's teeming with colourful fish, coral reefs, and even intriguing shipwrecks. Beaches like Falassarna and Plakias are renowned for their excellent diving conditions while diving centres across the island offer courses and trips catering to all experience levels.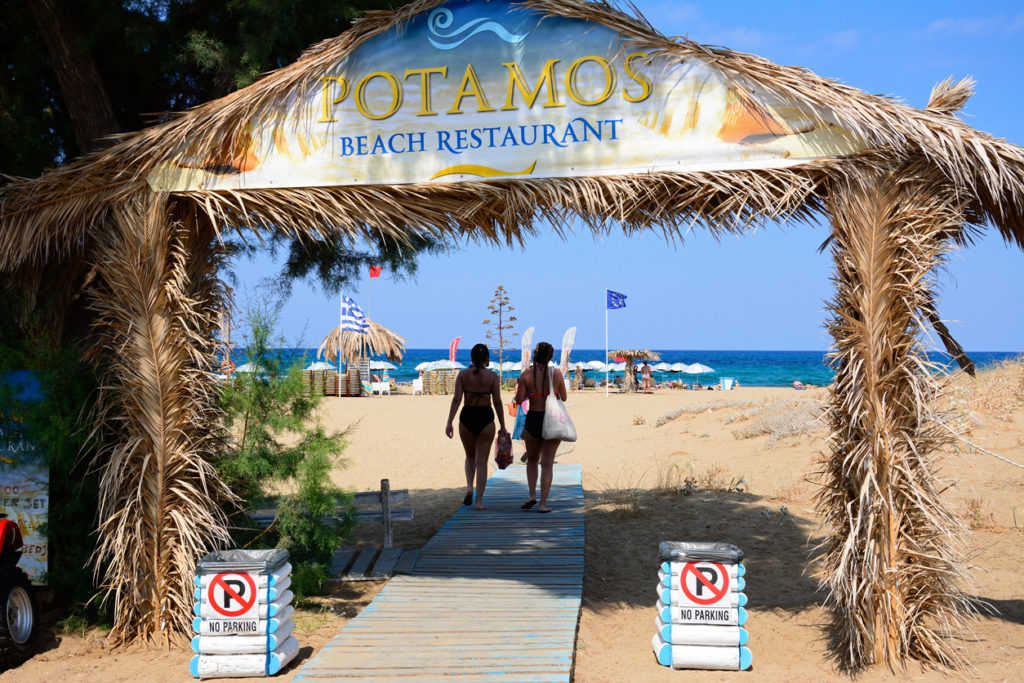 Beachside food
A beach holiday in Crete is as much a gastronomic journey as it is a beach escape. Many of Crete's beaches are lined with taverns serving mouth-watering Cretan cuisine. The locally sourced ingredients and traditional cooking methods result in fresh, flavorful dishes best enjoyed with a view of the Aegean Sea.
In the north, Stavros Beach is mainly known for its food scene. Here, beach lounging can be combined with feasts of fresh seafood, crisp Greek salads, and indulgent cheese plates paired perfectly with local wines. The laid-back atmosphere and stunning sea views make dining integral to the beach experience.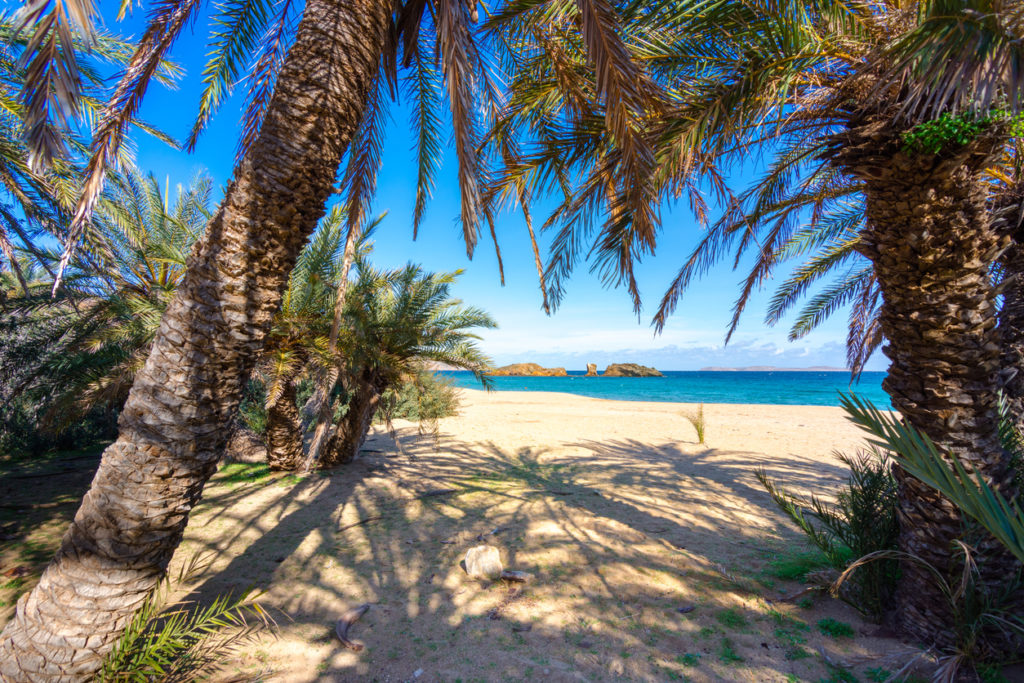 Discover the treasures
Crete's beaches are not just about sunbathing and water sports but also gateways to unique discoveries. Vai Beach in the east is home to Europe's largest natural palm grove, providing a striking backdrop to the sun-soaked sands. A short hike through the palm forest leads to panoramic beach views, a worthwhile adventure for nature enthusiasts.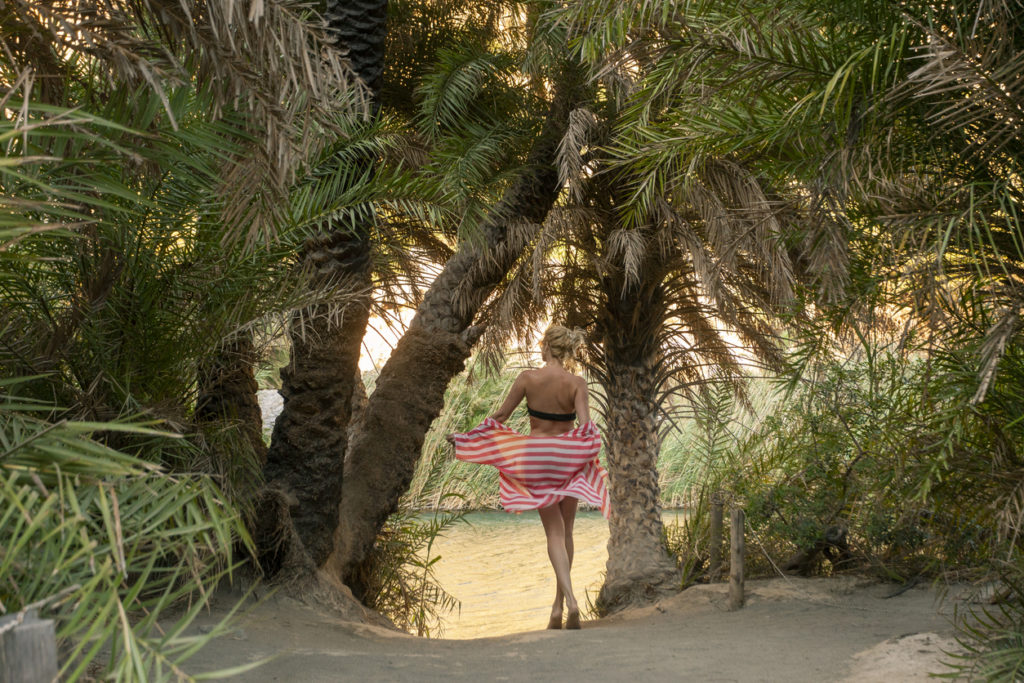 Preveli Beach offers a rare blend of sea and river in the south. The Kourtaliotiko River meets the Libyan Sea, creating a unique beach setting. A historic Venetian bridge and nearby Preveli Monastery add to the beach's charm, while the river's cool waters provide a refreshing respite from the sun.
Crete's beaches offer so much more than a typical beach vacation. From the pink sands of Elafonisi to the adventurous allure of Matala, the gastronomy of Stavros to the unique charm of Preveli, the island's beaches cater to all interests and preferences. With warm sun, stunning views, and plenty of activities, a beach vacation in Crete is an immersive experience showcasing nature's beauty, the thrill of adventure, and the richness of local culture. Whether you're seeking a tranquil retreat or an action-packed adventure, Crete's beaches promise an unforgettable journey.