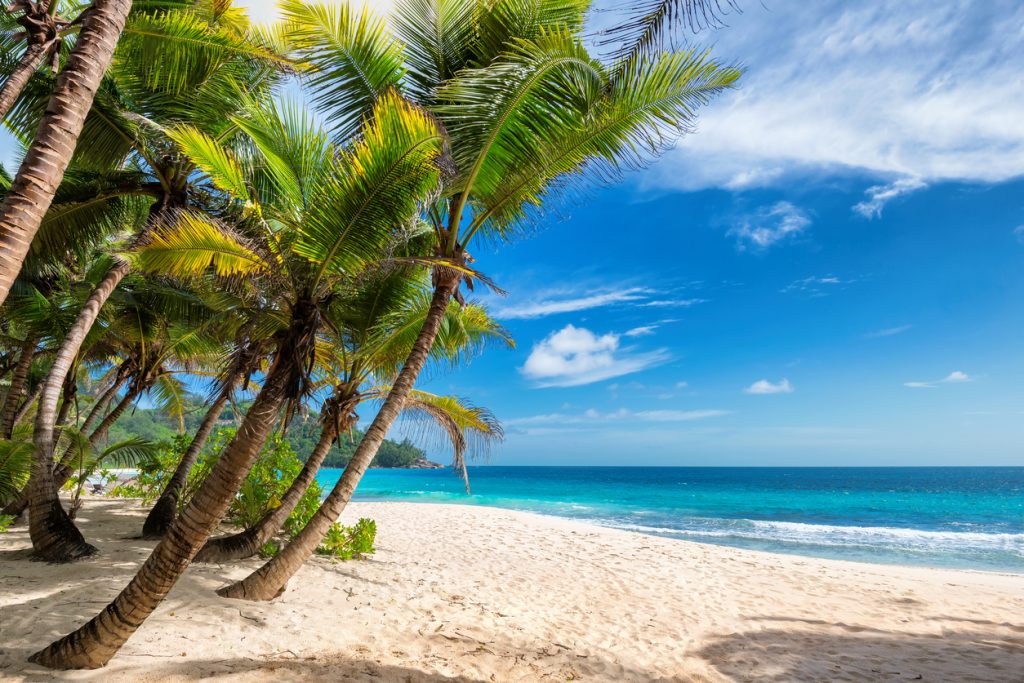 Wrapped in a laid-back atmosphere and embraced by balmy weather, Hawaii is the place to visit if you long for days on the beach and adventures in the ocean, so we have selected the top 6 beaches in Hawaii just for you. Ideal for everyone, from honeymooners to families with kids, this destination is what dreams are made of. Hawaii is blessed with some of the most beautiful beaches in the world. Thus, choosing the top 6 beaches in Hawaii is no easy task! You'll find strips of sand for posh beachgoers, ribbons of sand for couples, beaches with colossal waves, and picturesque patches of sand for daydreamers. You'll even find beaches with green sand. So what to visit? Where to be lazy on a sun lounge in Hawaii? Best time to visit Hawaii?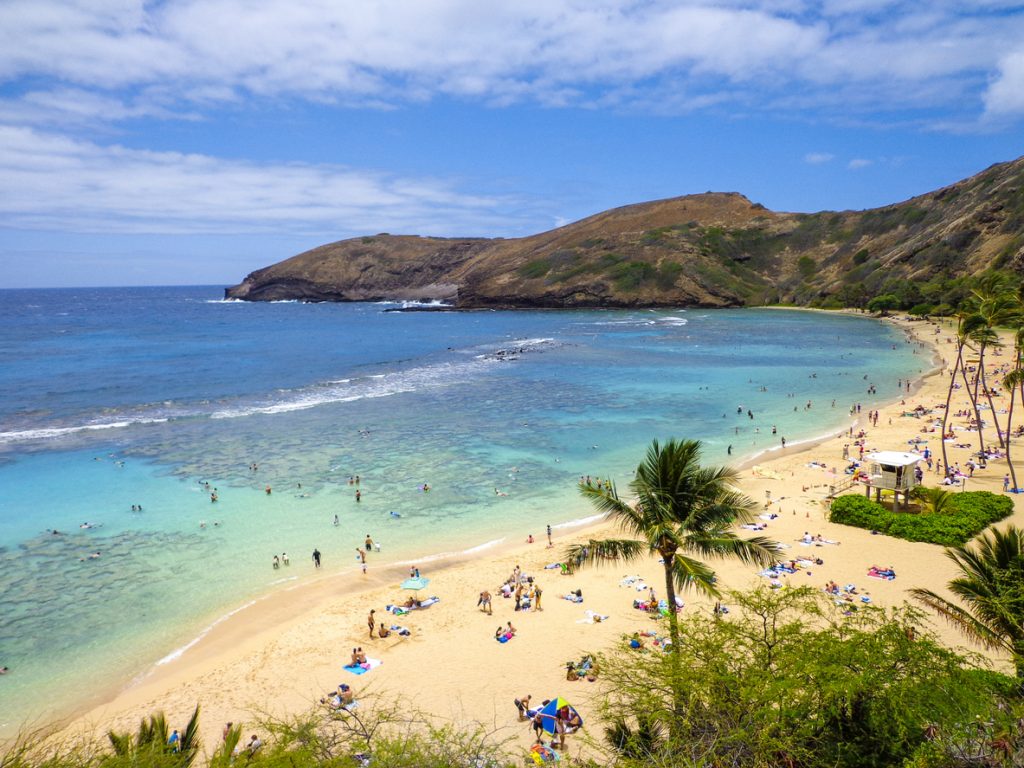 Hanauma Bay, Oahu
The best snorkeling spot on the island, Hanauma Bay in Oahu was created by the talented hands of Mother Nature more than a thousand years ago. This sublime beach is the result of a volcano eruption and enchants visitors with its crescent shape and calm waters. Protected from ocean swells, Hanauma Bay is home to no less than 300 species of native fish, happy to make your acquaintance as soon as you dive in. You'll also find green sea turtles, and, if you're lucky, even manta ray, octopus, and moray eel.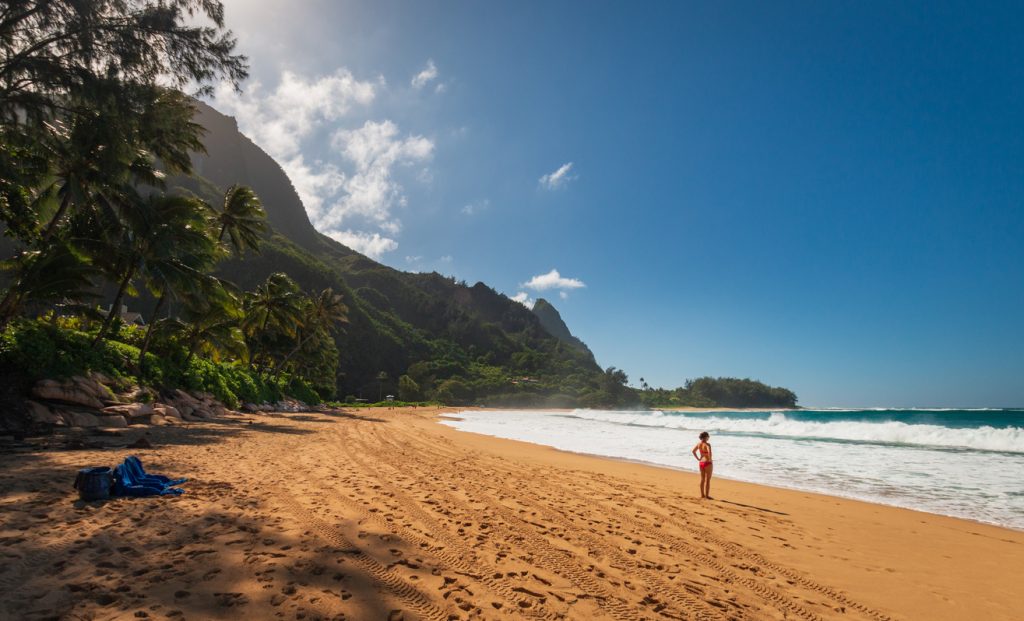 Makua Beach, Kauai
The backdrop for the 1958 South Pacific movie, Makua Beach, also known as Tunnels Beach, charms visitors with its golden sand and half-moon shape. Turquoise water caresses its shores and the waves compete to take home the award for the perfect tunnels. Contrasting beautifully with the sand and the sea, Mount Makana dresses this picture-perfect beach in shades of pure green. Go underwater and you'll discover a green universe where you might get to chance to spot the shy triggerfish.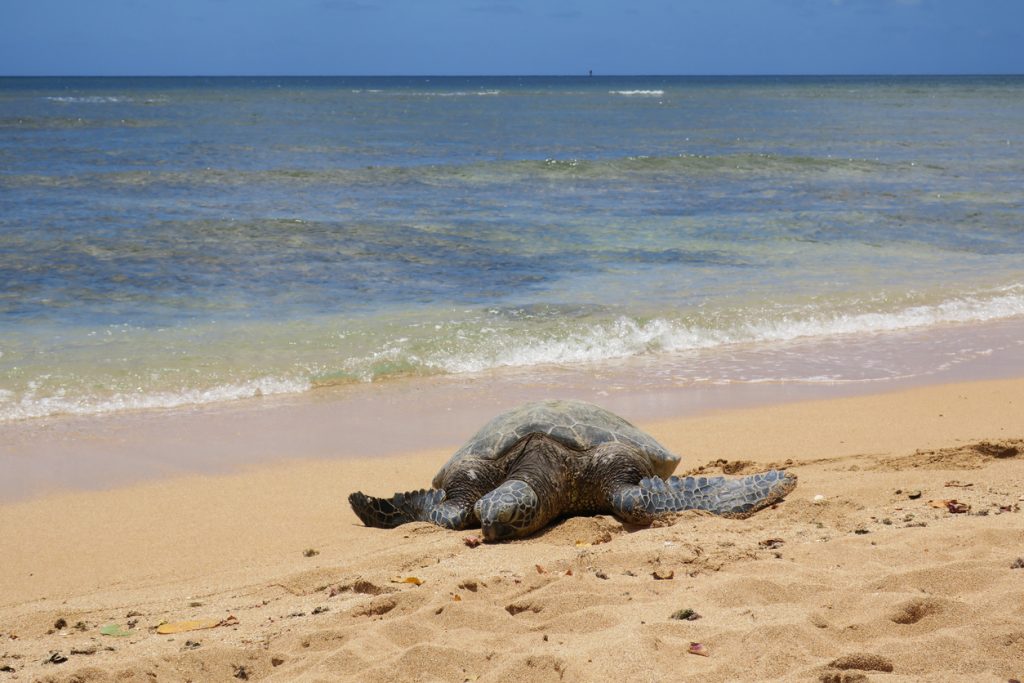 Polihua Beach, Lanai
The island of Lanai is home to only 3,000 people which can only mean that the Polihua Beach is a pristine corner of paradise. You won't find sun loungers and jet skis in Lanai but you will discover a blissful ribbon of sand adorned with dunes that can be accessed only if you have a 4WD vehicle. The ocean is almost always raging in Lanai but a long beach walk will be enough to capture Lanai's surreal beauty.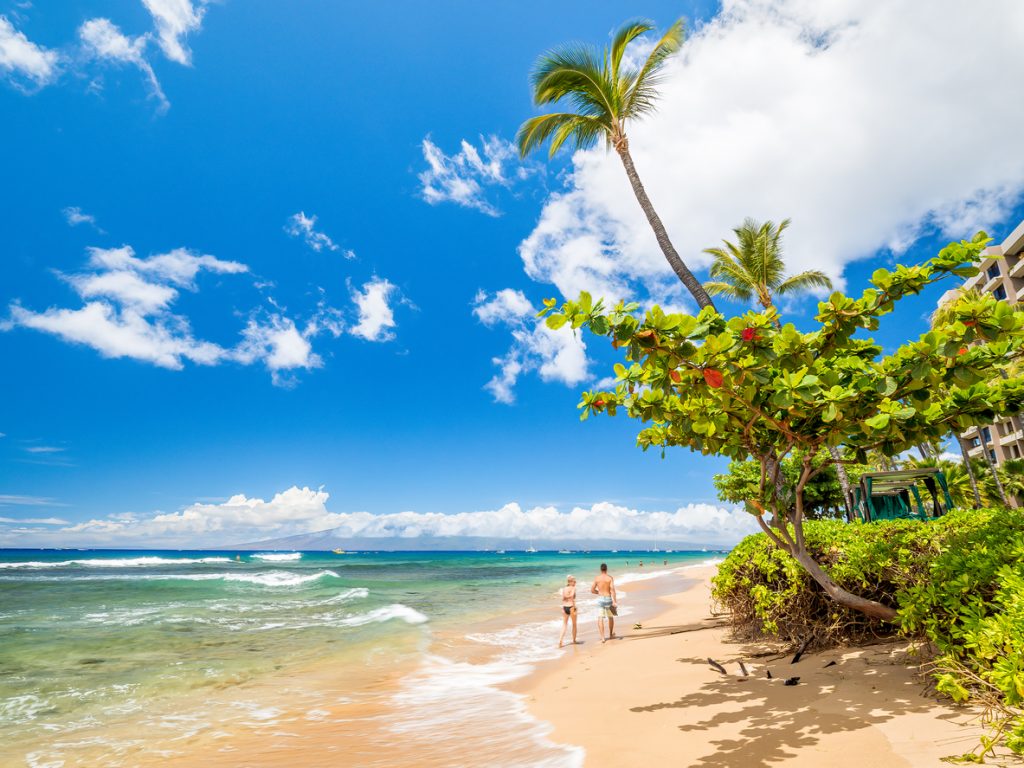 Kaanapali Beach, Maui
Popular and lively, the three-mile Kaanapali Beach sits in West Maui and welcomes tourists with modern facilities and the perfect water for swimming and surfing. The beach was once a haven for Maui royalty due to its beautiful caramel-colored sand and gentle waves. Lined with hotels, restaurants, and bars, Kaanapali Beach is often invaded by tourists eager to enjoy its calm waters and learn how to surf or paddleboard. At the north end of the beach, curious snorkelers meet to spot the beautiful green sea turtles.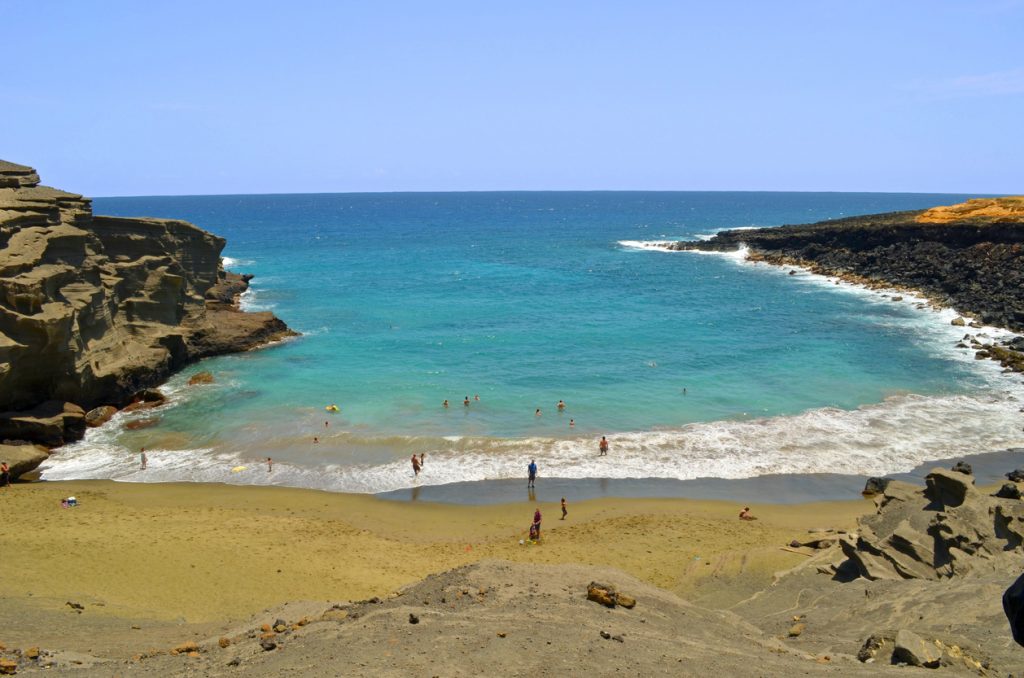 Green Sand Beach, Big Island
Since we've mentioned a beach with green sand earlier, it's only fair to tell you where to find it. This quirky beach awaits on the southern tip of the Big Island and impresses sun worshippers with some of the greenest sand they've ever seen. The sand is the magnificent work of art of olivine crystals that came to life about 50,000 years ago when an angry volcano erupted on these shores. While many choose the 4×4 tour of the beach, we recommend a hiking adventure for a chance to also see some cave dwellings.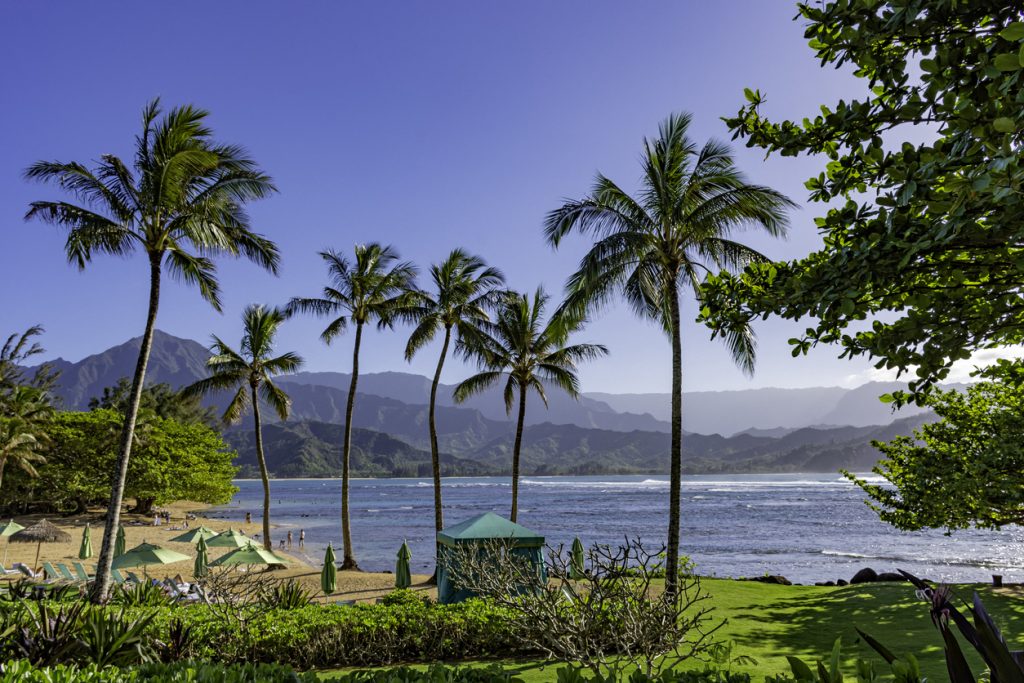 Hanalei Bay, Kauai
A crescent-shaped beach framed by lush mountains, this marvelous white-sand beach is one of the most photographed beaches in Hawaii. Famous as the backdrop for George Clooney's movie, the Descendants, Hanalei Bay hypnotizes with turquoise waters and incredible sunsets. The bay has three beaches, but the most beautiful of them all has to be the Black Pot Beach. Ideal for swimming, surfing, and paddleboarding, the beach awaits at the mouth of the Hanalei River. Its pier is the favorite jumping spot for adventurous kids.