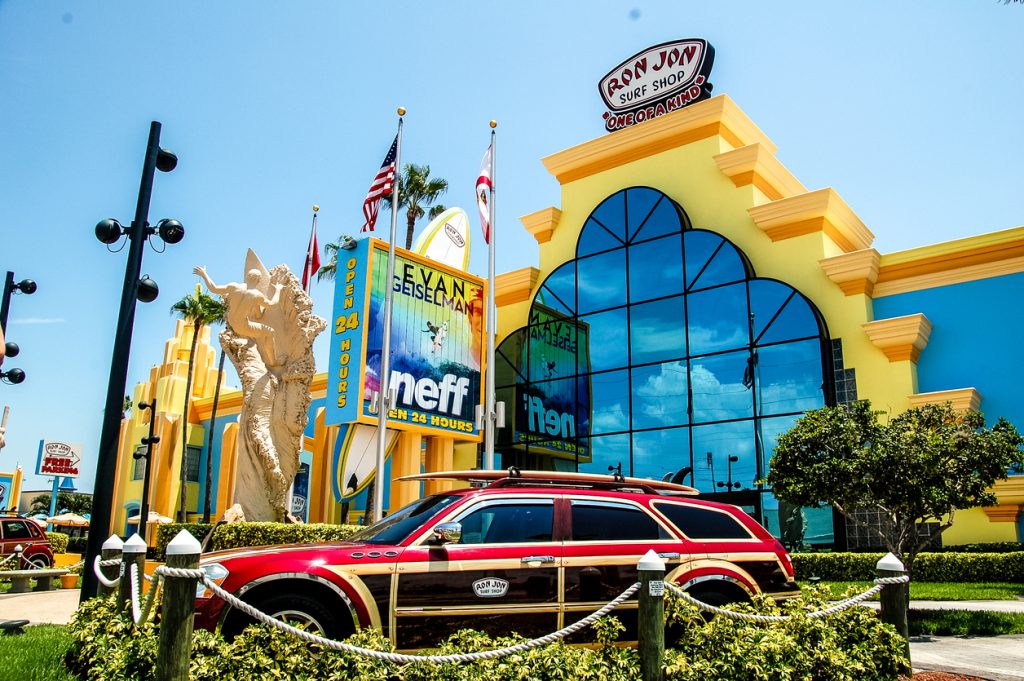 Surfing at Cocoa Beach, Florida is legendary. It's a place where the waves take you back to when surfing history was made. Home to some of the most important surfing competitions in the world and to the worlds best champion surfer Kelly Slater, Cocoa Beach is a place where surfing sets the tone and makes the rules. Ideal for both beginner and expert surf, this beautiful destination on the East Coast welcomes visitors with warm temperatures and a superb selection of waves all year round.
Book a surf lesson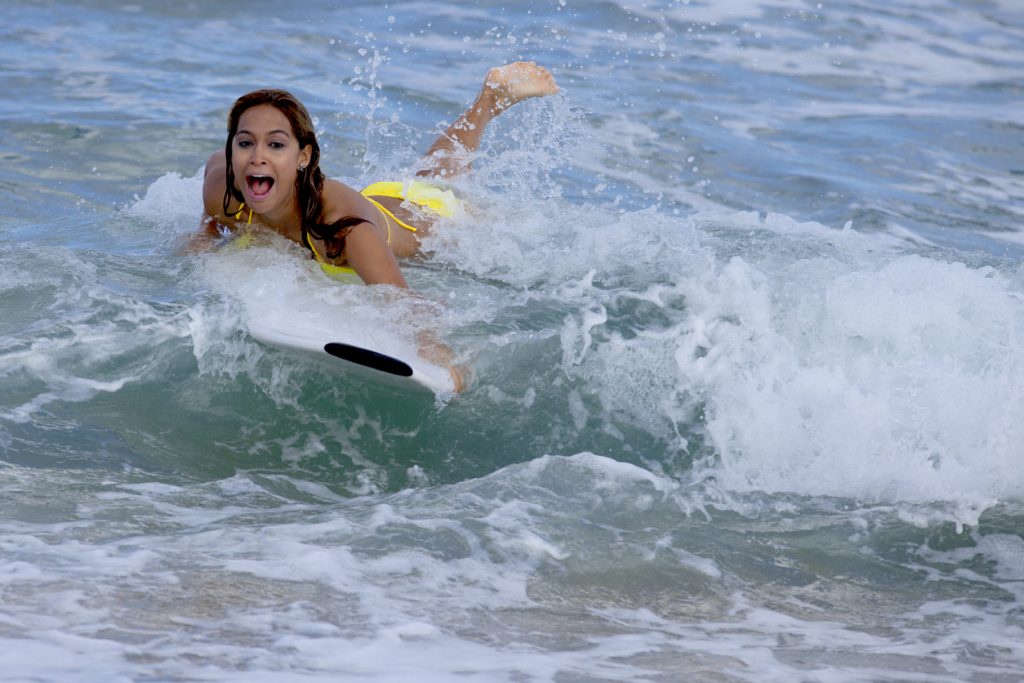 Since this is the East Coast Surf Capital and the local government is literally run by surfers, it's not at all surprising that several surf schools are ready to train their new surfers into achieving greatness or at least keeping a decent balance on easy-to-ride waves. One of the most famous surf schools in the area is Ron Jon Surf due to its passionate, experienced, and awarded surf instructors. The school offers both group and private surf lessons and knows the secrets to paddleboarding and kiteboarding too. If there is a place to learn what hanging ten means, this is definitely the one!
Watch and learn!
If you want to catch surfers in action, find yourself a nice, relaxing spot on the Cocoa Beach Pier. The pier is a local landmark and home to the exotic Rikki Tiki Tavern, so you can admire other people riding the waves while you're sipping your cocktail and relaxing in the sun. For spectacular views dotted with ambitious surfers, head to the Second Light Beach or Sebastian Inlet at sunrise. Surfers just love to catch the sunrise while confronting the waves and taking in their daily dose of magic.
Attend a surfing festival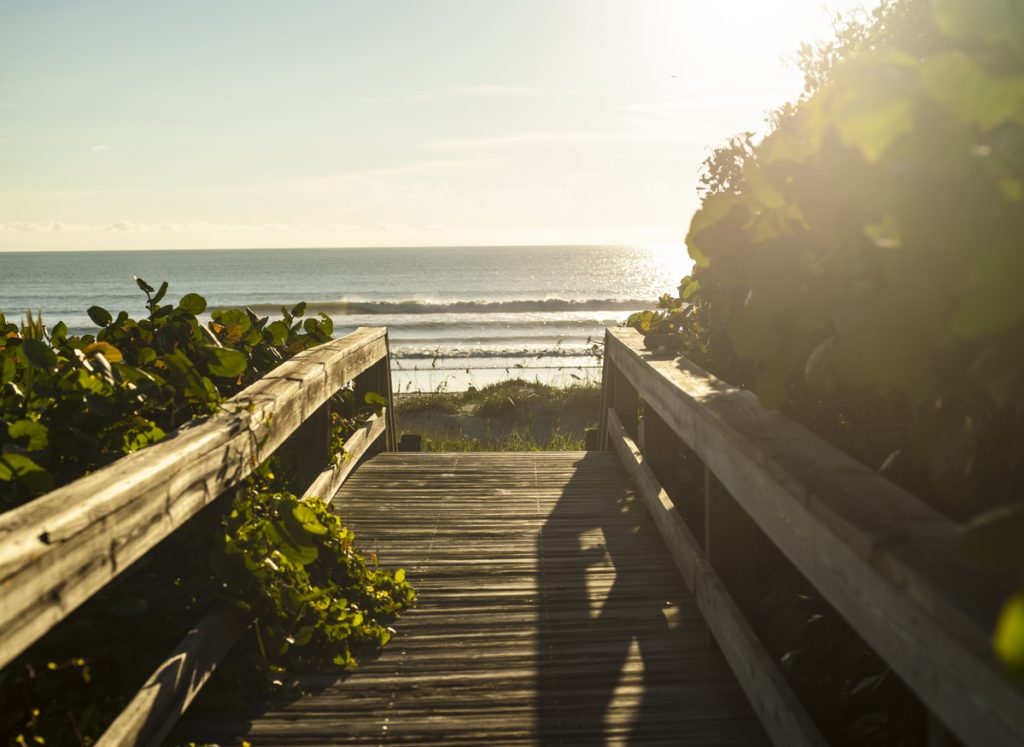 Love the frenzy of festivals and surfing? Cocoa Beach combines these two ingredients into massive celebrations accompanied by fun in the sun and considerable amounts of alcohol…enjoyed with moderation. Florida Surf Festival is one of the most popular Cocoa Beach festivals dedicated entirely to films that celebrate the art of surfing. Expect to eat tacos and see a lot of barefoot surfers. Of course, there also are the festivals dedicated exclusively to surfing, like Easter Surf Fest, where there's even a category dedicated to dog surfing, NKF Surf Festival, and Beach 'N Boards Fest, where you'll experience more surfing and less sitting on the beach eating tacos. The third Friday of every month is reserved especially to the Cocoa Beach Friday Fest when you'll find pretty much everything you can expect from a festival, from live music and food to vendors selling things you never knew you needed and plenty of camaraderie.
Visit a museum
Don't worry! You don't have to spend too much time indoors when all those swells are waiting outside but if you want to learn a bit about the incredible history of Florida surfing, the Florida Surf Museum will be a nice stop on your itinerary. The museum is situated inside the Ron Jon Surf Shop complex. It tells stories about legendary surfers and great surf spots and familiarizes visitors with surfing events and programs. This is the place to capture the spirit of the local surfing community and culture.
Shop all things surfing related
There's no trip to Cocoa Beach without shopping at the Ron Jon Surf Shop, the largest surf shop in the world. The shop is open 24/7 and about 2 million people visit this shop every year to discover overwhelming collections of boards and wetsuits, but also a variety of thingies inspired by the ocean and designed for a comfy home. Don't limit your shopping experience to just the biggest of them all and also give a chance to the smaller surf shops in town, such as Catalyst.
Embrace the Zen vibes at surf cafes
Cocoa Beach has a great selection of surf cafes. Worry not, they also allow non-surfers in. One of the Zen-est of them all is the Green Room Café where the menu abounds in vegetarian and vegan options accompanied by the best iced-teas you've ever had. The Surfinista combines the relaxed ambiance of a surf café with the sophisticated charm of a small art gallery while serving amazing acai bowls and sandwiches. For fresh salads savored on the rhythms of live music, head to Juice N Java, situated in the same neighborhood.
If you enjoyed this travel feature then why not explore the Space Coast a little more by reading this: https://www.purevacations.com/explore-space-coast-florida/