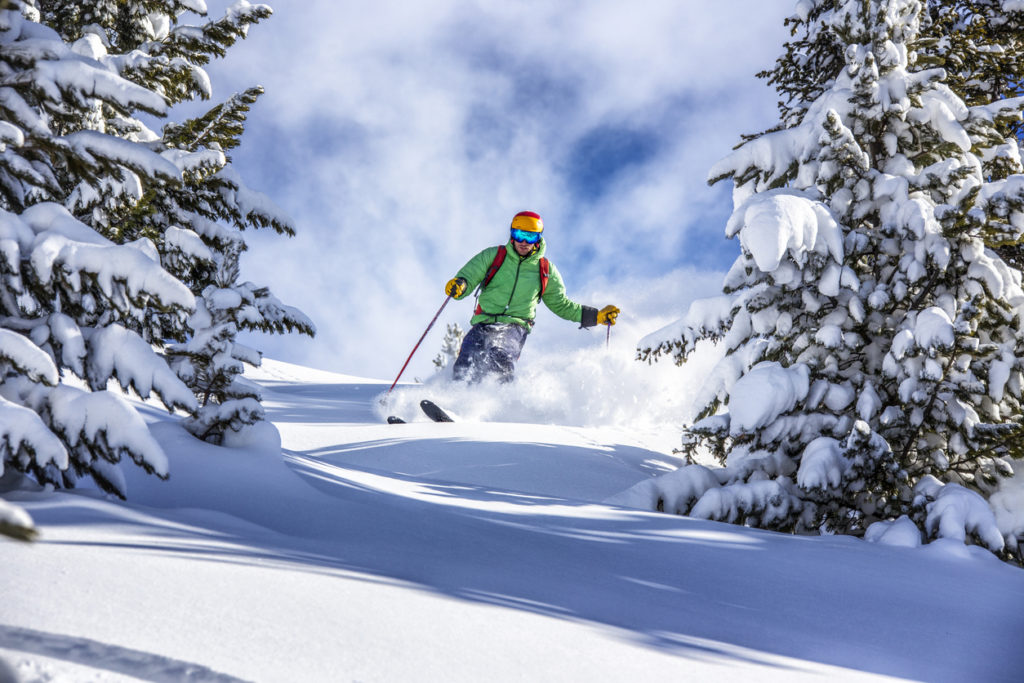 As soon as the sun bids farewell to us and invites autumn to take in, skiers worldwide start planning for their annual ski extravaganza. While we should live in the moment, when it comes to ski vacations, it's best to start planning ahead. Whether you're looking for the top 6 ski resorts worldwide or you already know where to book your chalet, it's always best to do it before winter sets in. You'll get to choose the best spots in town and even get better prices. So, now it's the best time to select your winter destination! Check out our choices and see if any of the top 6 ski resorts worldwide is the winter wonderland you've been dreaming of: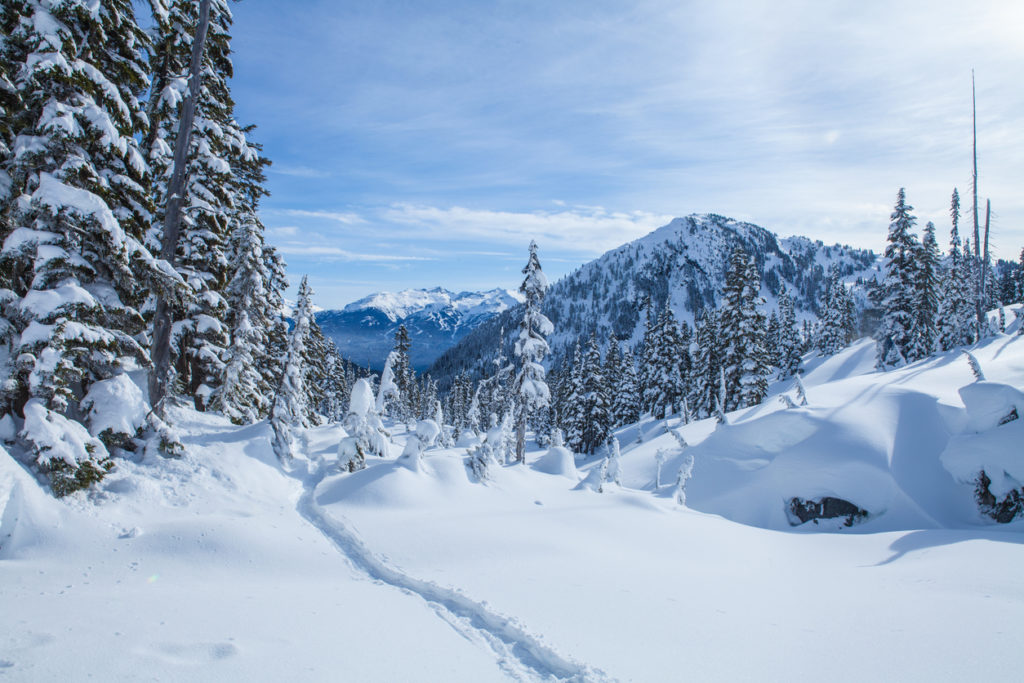 1. Whistler Blackcomb, Canada
There's no talking about the top 6 ski resorts worldwide without mentioning Whistler Blackcomb, Canada, the largest winter sports region in North America. A veteran in any top dedicated to ski resorts, Whistler Blackcomb is a magnet for skiers who keep returning there year after year. Its appeal may be the fantastic terrain designed to dazzle skiers of any ages and levels of experience or the great ski instructors and schools or maybe just the overall ambiance that invites to fun times and relaxation. Regardless of the reason why people keep coming back here, one thing is sure: Whistler Blackcomb will always be among the best ski resorts in the world. With over 30 square kilometers of mountainside drowning in snow and accommodation that varies from luxury hotels to hostels, this ski resort is a destination for all budgets situated only 2 hours away from Vancouver.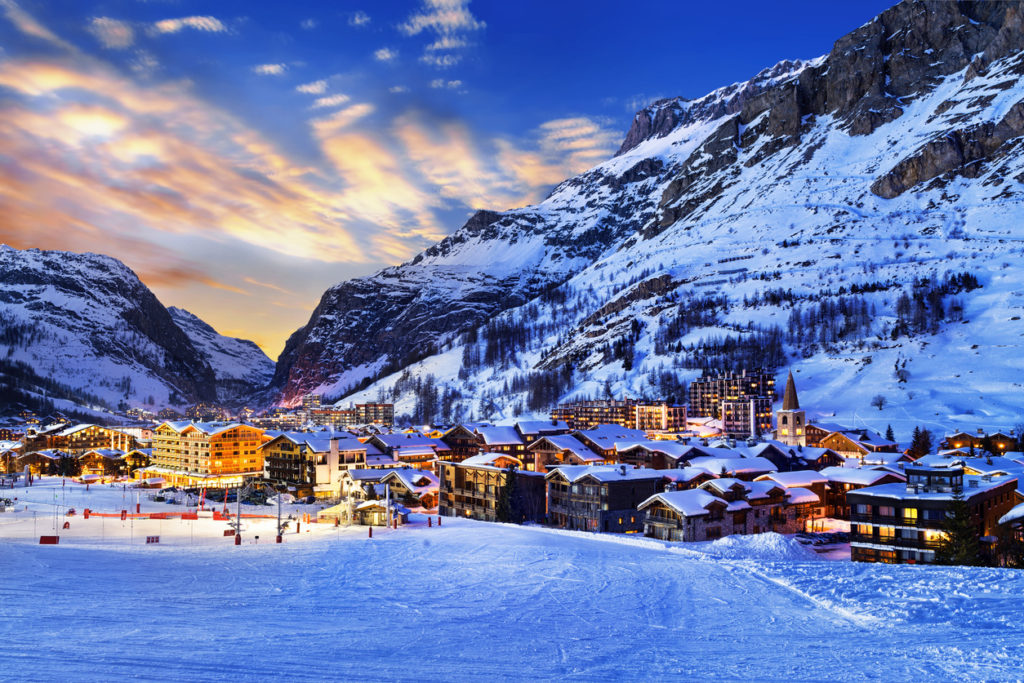 2. Val d'Isere, France
The French Alps rule supreme in Europe guarding superb ski resorts. Val d'Isere is one of the best ski resorts in Europe, a haven for skiers and winter sports aficionados, three times bigger than the above mentioned Whistler. With more than 60% of its pistes located at an altitude of over 2,200 meters, you will never have to worry about snow in Val d'Isere. Nevertheless, the resort also owns the largest artificial snowmaking plant on the continent, just to be sure! Together with the neighboring Tignes, the ski area welcomes skiers and snowboarders with more than 300 kilometers of ski terrain served by 150 ski lifts. Expert skiers are in love with Val d'Isere due to its fabulous black runs and fantastic off-piste terrain.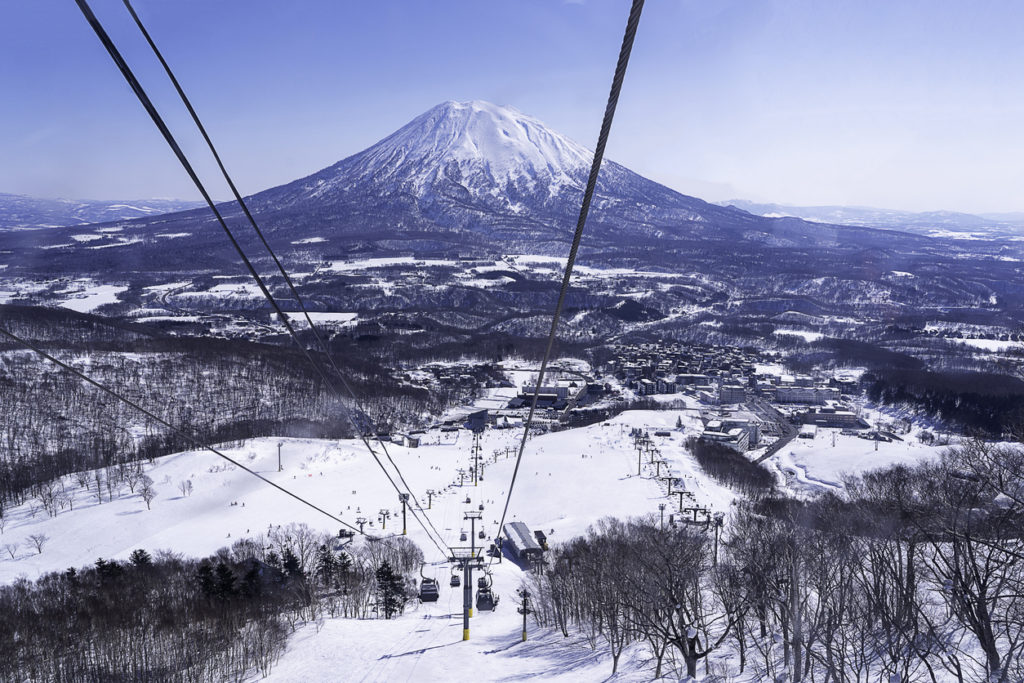 3. Niseko, Japan
While the ski resorts in Japan are not as popular as the ones in Canada or Europe, they are worthy competitors. Considering that Niseko, on the island of Hokkaido, has an average snowfall of over 15 meters (!), it's a real shame not to take advantage of this colossal amount of white extravaganza. Niseko United gathers under its name four ski resorts that reward skiers with world-class runs and ungroomed bowls on the slopes of a free-standing volcano. Moreover, the ski area has a variety of perfect pistes and snowparks. If you walk outside its limits, you'll discover phenomenal backcountry adventures gravitating around natural halfpipes, tree skiing, and challenging chutes. Although expert skiers come here for its off-piste alpine skiing, the resort is a favorite destination for beginners and intermediate skiers eager to also try snowmobiling, snowshoeing, and maybe even heli-skiing.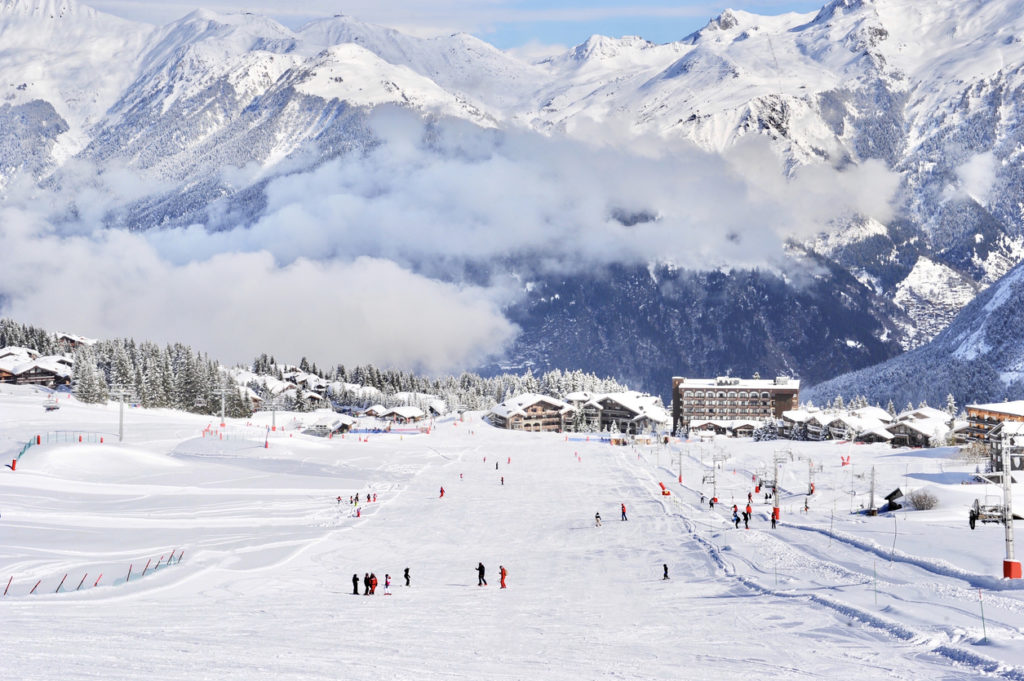 4. Courchevel, France
Back to inhale the thin air in the French Alps and enjoy the excellent pistes of the French ski resorts. The upscale and fancy Courchevel is part of the Les 3 Vallée ski region, the largest alpine ski domain in the world that boasts 10 peaks situated at altitudes of more than 2,500 meters and no less than 600 kilometers of interconnected ski runs. Courchevel itself welcomes tourists with 150 kilometers of slopes served by 60 lifts. Expert skiers test their limits on the black runs, the most courageous taking on a corridor that is considered to be one of the most challenging on the planet. However, beginners and intermediate skiers also have their share of fun on perfectly-groomed pistes. The après-ski scene in Courchevel includes Michelin-starred restaurants and posh bars and clubs.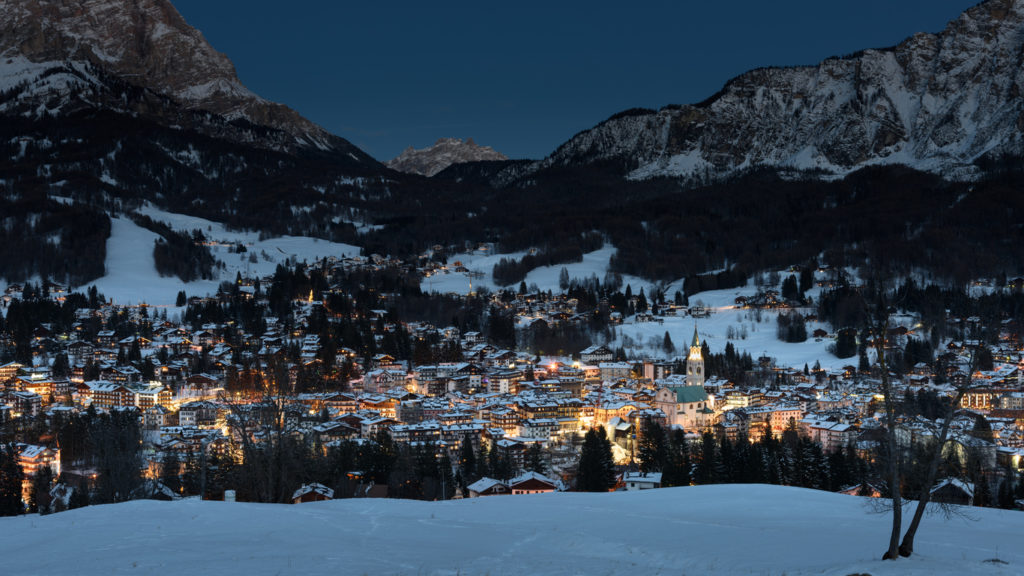 5. Cortina d'Ampezzo, Italy
Blessed with the majestic presence of the mighty Dolomites, Italy too deserves its place in our top 6 ski resorts worldwide. Framed by breathtaking vistas and spectacular peaks, Cortina adds to the skiing experiences the chance to visit an enchanting old town. Don't expect difficult black runs or challenging pistes though! Cortina is a haven for families with kids and amateur skiers, an idyllic destination for winter vacations in a snow-covered wonderland. Buy your Dolomiti Superski Pass for fabulous skiing at half the price you're expecting to pay in a world-class ski resort, and you'll get access to 400 kilometers of interconnected skiing. Tired of skiing? Try bobsledding or ice skating on an Olympic rink.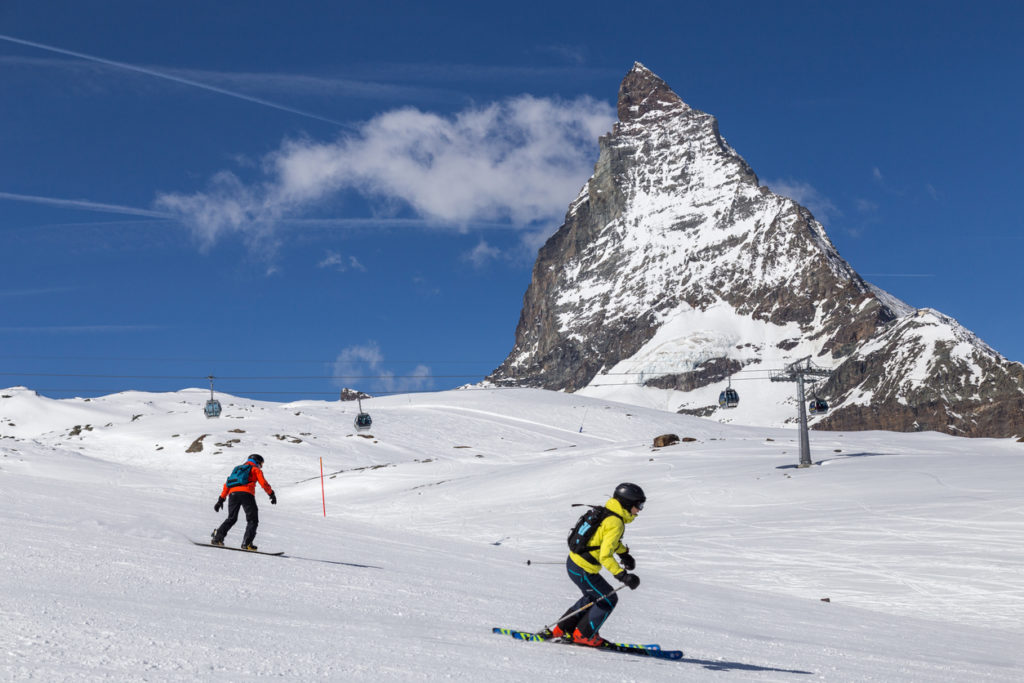 6. Zermatt, Switzerland
Vibrant and lively, Zermatt is what many skiers see when they picture their perfect skiing experience. The highest winter sports area in the Alps, Zermatt enchants skiers with overwhelming views of the magnificent Matterhorn and tempts them with the most fabulous vertical drop in the country. Moreover, the ski resort proudly displays 350 kilometers of trails and slopes served by modern lifts that manage to carry thousands of skiers per hour to an altitude of 3,883 meters. Yes, the skiing season is open all year here! Snowboarders and freeride skiers often get together at the Zermatt Snow Park, one of the highest snow parks in Europe.