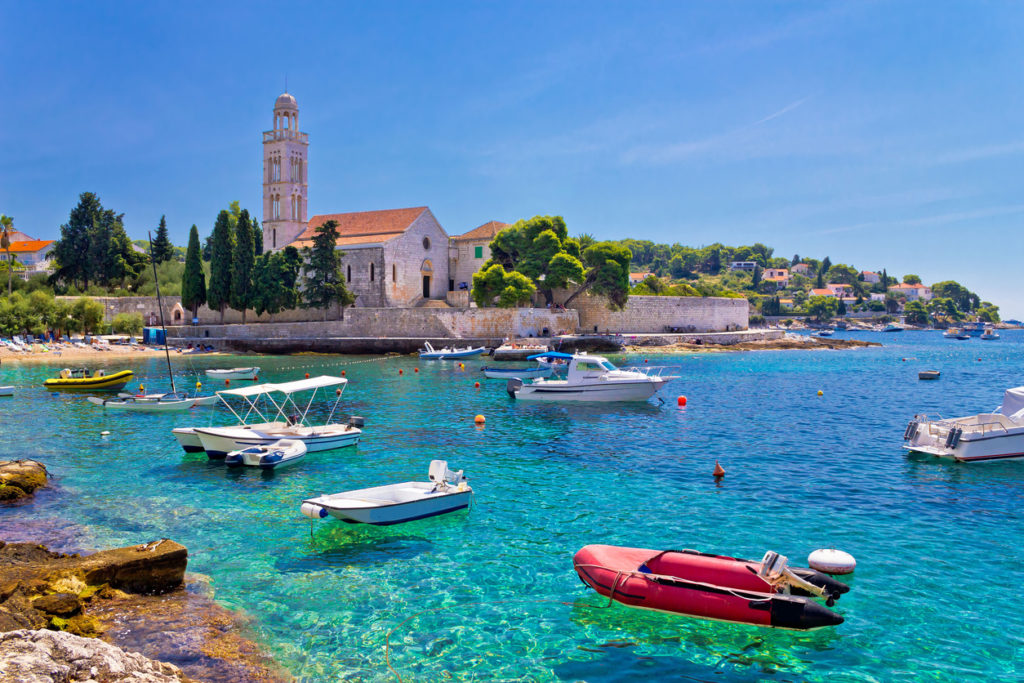 Blessed with over 1,000 islands, Croatia mesmerizes with breathtaking natural sights and infinite sea views. Out of the many islands that create this fantastic holiday destination, only 48 are inhabited. But how is one supposed to choose the top 3 islands of Croatia?
You will not find an island of Croatia that is not worthy of your time and admiration! You will find verdant islands and rocky islands, VIP islands and surfers' islands, and secluded islands and naturist islands. But you will never find a Croatian island that disappoints. However, if we would have to choose the best 3 islands of Croatia, we will probably lead your steps towards the most popular ones.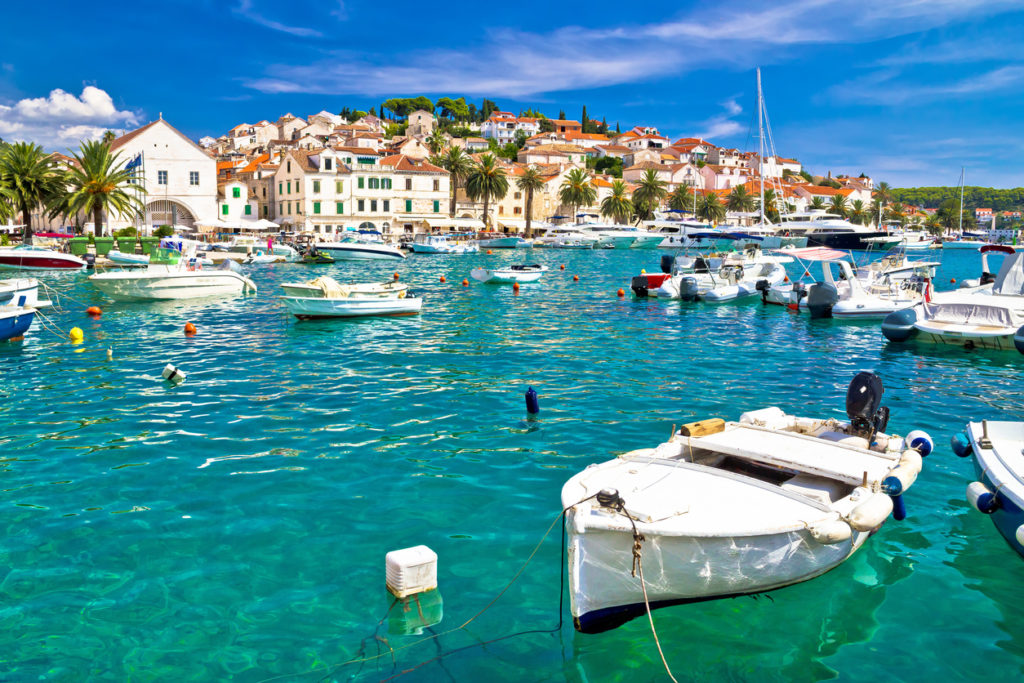 Hvar
If you're a party lover, yacht owner or just rich and famous, you've probably already visited the island of Hvar. Popular for its vibrant atmosphere, luxury hotels, and sun-soaked shores, Hvar Town is a magnet for tourists who love to spend their summer surrounded by lavish décor and excellent beaches. However, the rest of the island is more traditional and laidback and proves this is a summer destination for the mere mortals too.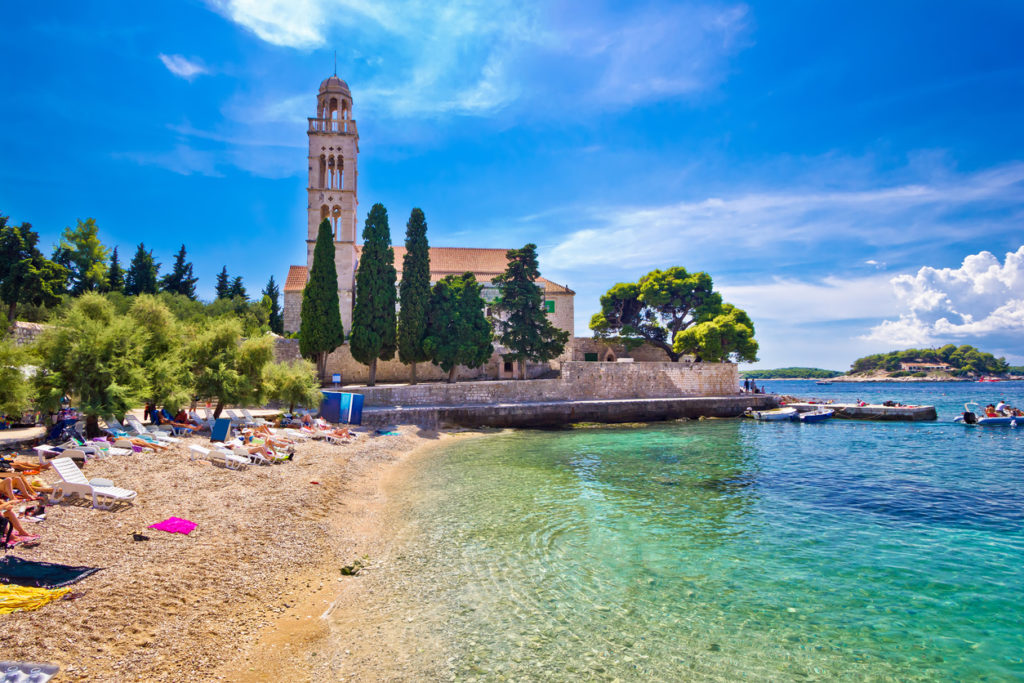 The modest coastal towns of Stari Grad and Jelsa delight families and "ordinary" travelers with history and culture, as well as lovely restaurants and chic boutiques. After all, this is one of the largest islands in Croatia! There's plenty of room for everyone! The heart of the island, Hvar Town is an oasis of relaxation and fun dedicated exclusively to the pedestrians. Its ancient buildings and Gothic palaces, elegant restaurants, and posh nightclubs create a holiday destination for visitors of all ages. Go beyond the glamour and frenzy of Hvar Town and you'll discover secret beaches, verdant hills, and infinite groves of lavender and olive trees.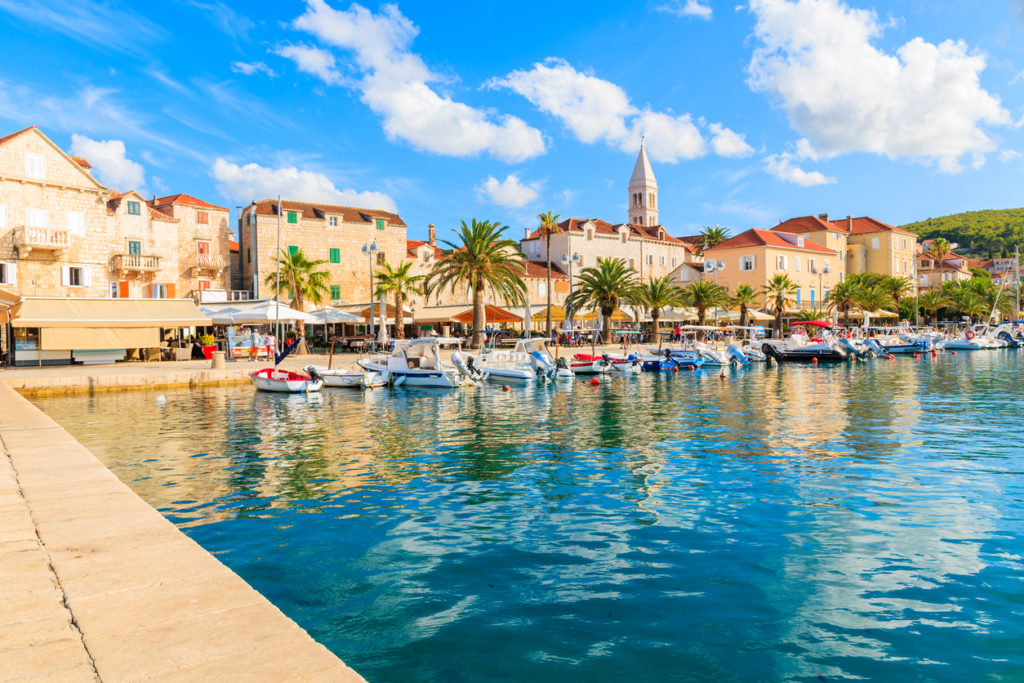 Brač
Impossible to ignore and fascinating to discover, the island of Brač is situated a-50 minute ferry ride from Split. Known worldwide for the sublime Zlatni Rat beach, Brač attracts visitors with an extravaganza of pine-fringed beaches, mysterious coves, and pretty little towns. Guarded by the highest peak on the Croatian islands – Vidova Gora (778 m) and home to historical landmarks that tell stories from the beginning of time, this island is a destination for sunbathers who want to experience the true charm of a Croatian island.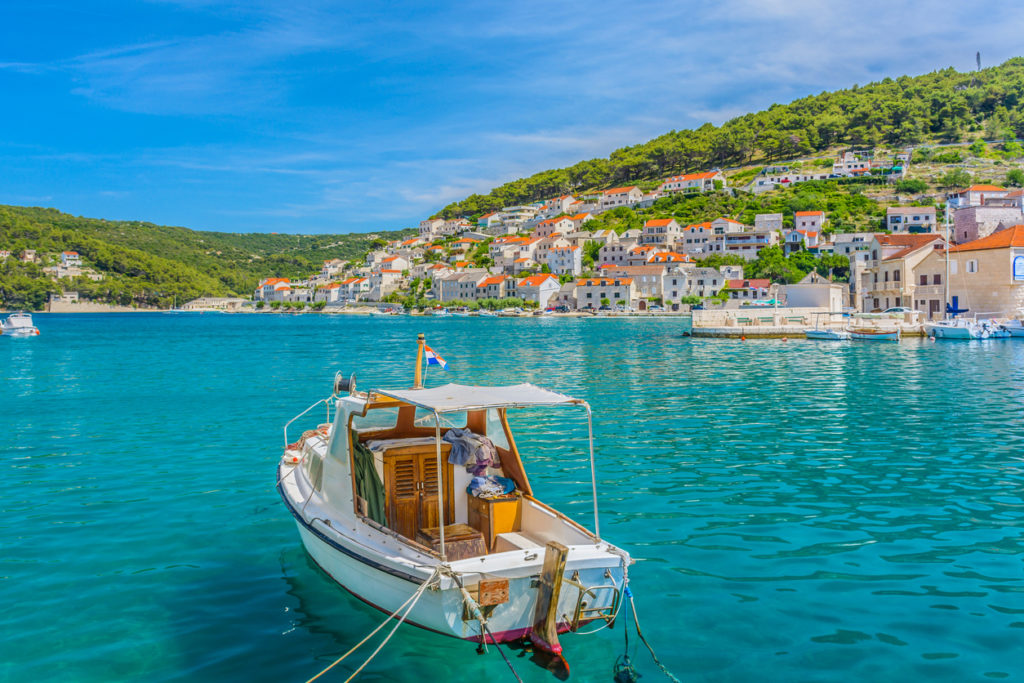 Romantic travelers love to walk on its cobbled streets and admire the romantic squares, while adventurers dive into the sea to enjoy watersports or head to the trails to hike and admire the islands from above. If you leave behind the island's sunny coastline and delve deeper into its hilly interior, you'll find traditional little villages, family-run restaurants, sheep farming, and a peaceful way of life.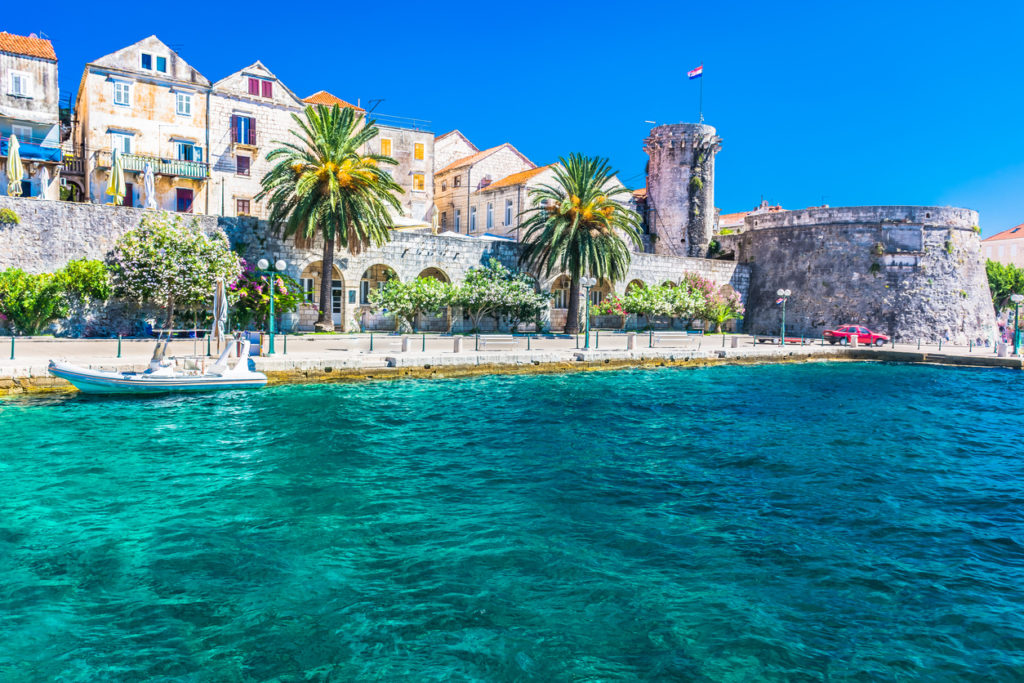 Korčula
The Dalmatian island of Korčula attracts visitors with its lovely walled old town and splendid beaches. Known as the birthplace of Marco Polo but loved for its medieval architecture, excellent wine, and relaxing ambiance, Korčula is a destination for history and nature lovers. With cobblestone streets lined with Gothic-Renaissance buildings, this "Little Dubrovnik" enchants with orange tiled roofs, majestic bell towers, and tales from times long gone.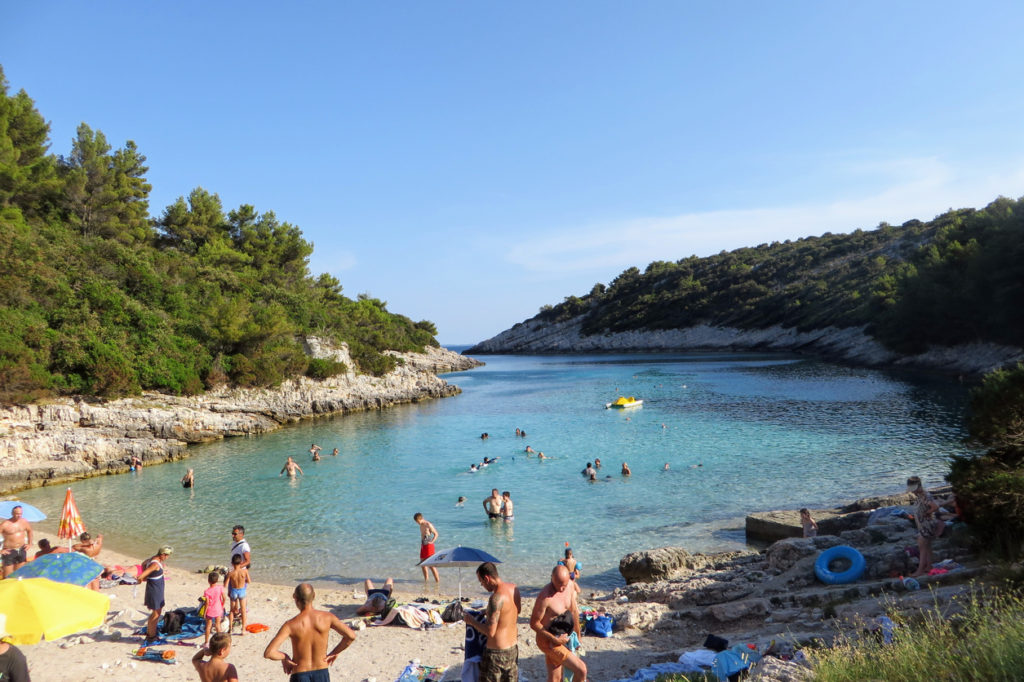 Named by the Greeks the "Dark Corfu" due to the island's abundance of dark pine forests that remind of Corfu's verdant paradise, Korčula creates an idyllic background for hiking and cycling. However, many come here to enjoy the island's beautiful beaches and the crystalline waters of the Adriatic Sea. A cluster of sleepy hamlets and fishing villages, where the vineyards are endless and the woods are thick, the island of Korčula is a destination for couples and families looking to spend quality time in the sun while sipping a glass of one of the finest white wines in Croatia.