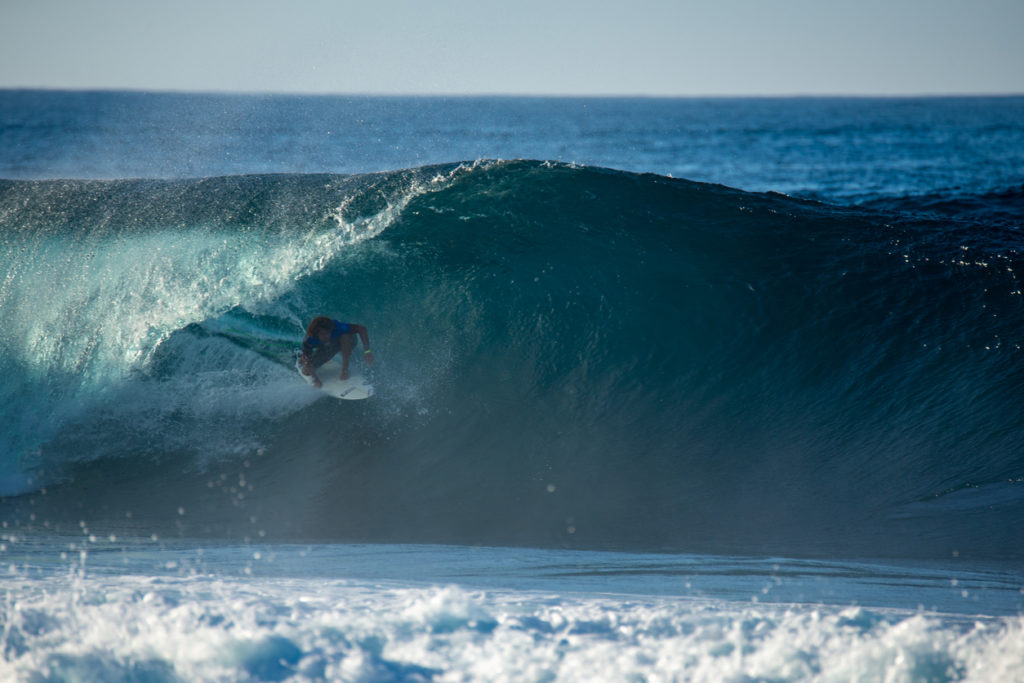 Go Surfing in Lanzarote. The most northern of the Canary Islands chain is located 100 km off the Moroccan coast, in the middle of the Atlantic Ocean. This is regarding its wave quality and the similarity in power to that found in Hawaii.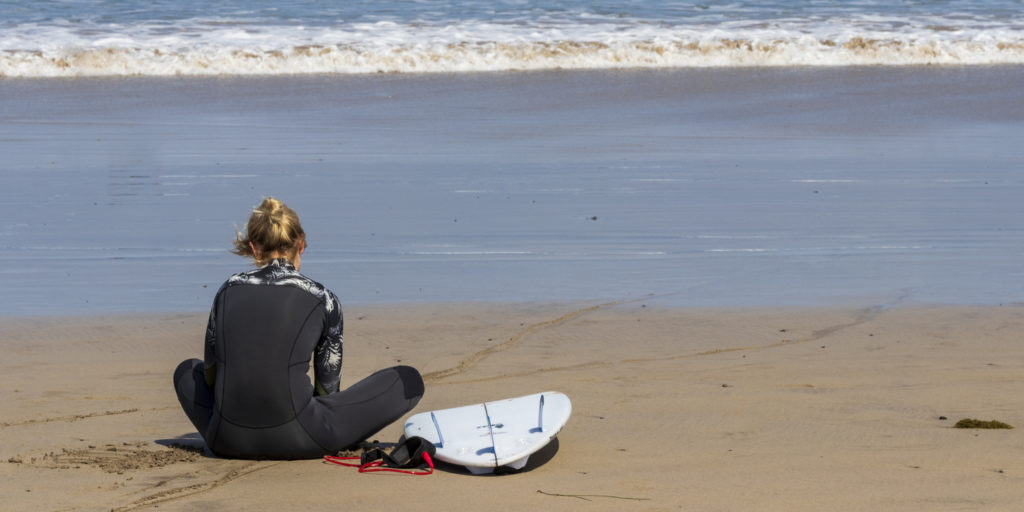 Genoese navigator called Lancelotto Malocello. Who arrived on the island during the second half of the XIV century? This opened the way to successive expeditions of French, British and Spanish sailors and merchants.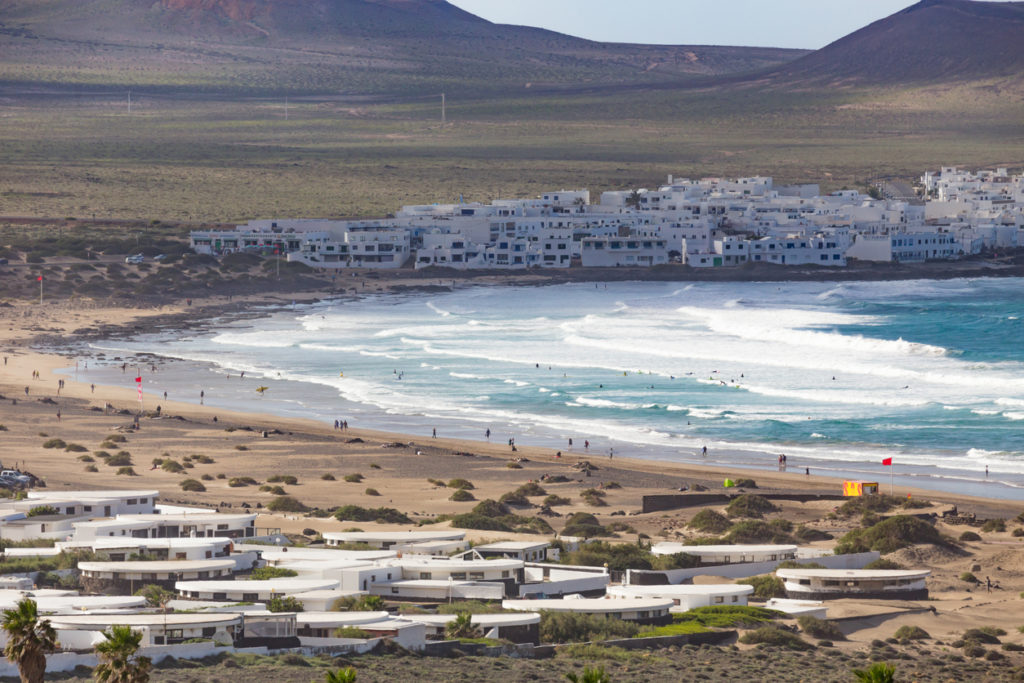 Surfing Town of Famara
The small Surfing Lanzarote town of Famara is 1,500 metres of beautiful beach with the magnificent backdrop of volcanic mountains. This has become a Surfers' paradise, although retaining its pure innocents and simplicity. You will find you are in the most tranquil of surroundings with very little nightlife entertainment.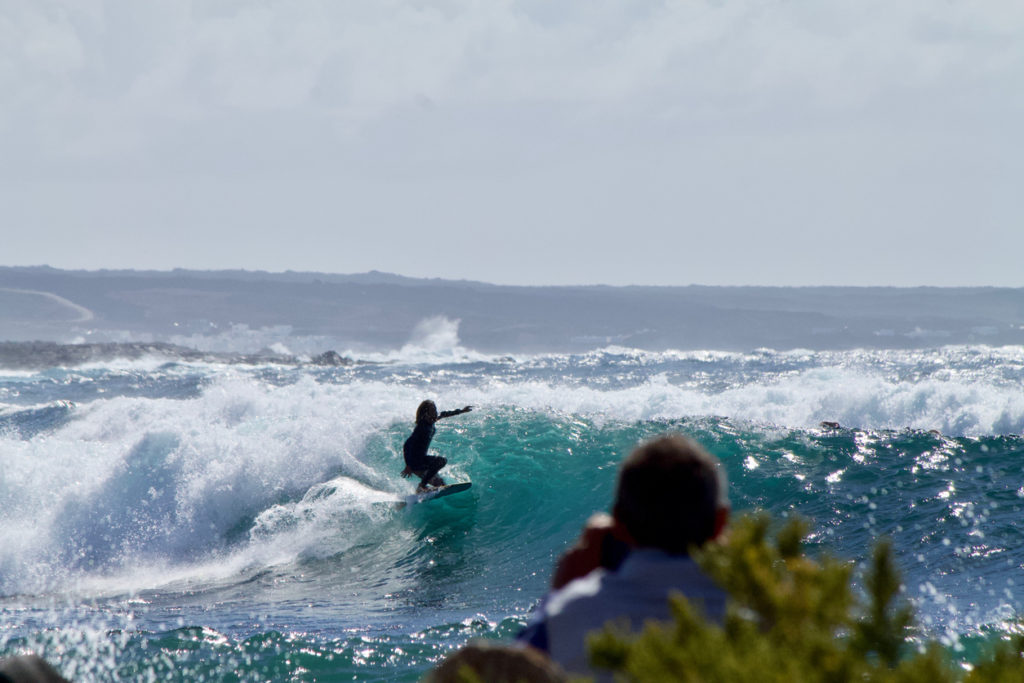 Only a short taxi drive you can find nightlife in the busy resort of Puerto del Carmen. The Volcanic island has produced a surreal yet beautiful red landscape and is part of the World Biosphere. You will have read what has been written about how the town of Famara is left in its natural state.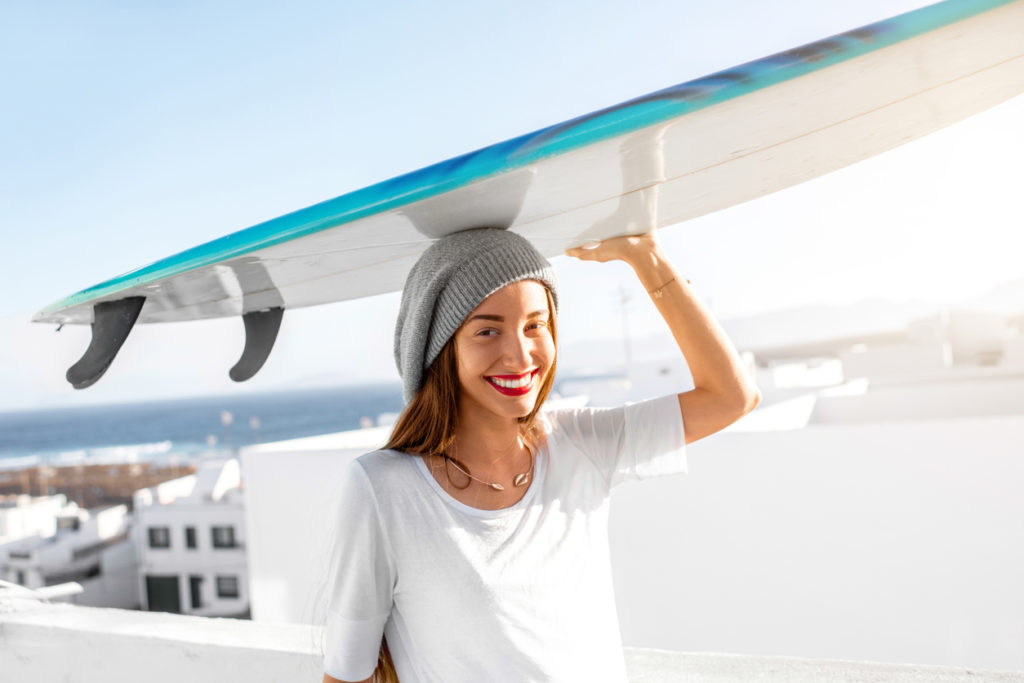 Very few places in Europe enjoy the wave consistency of Famara Beach. Warm water, a sandy beach and natural beauty are all conducive to surfing in Lanzarote.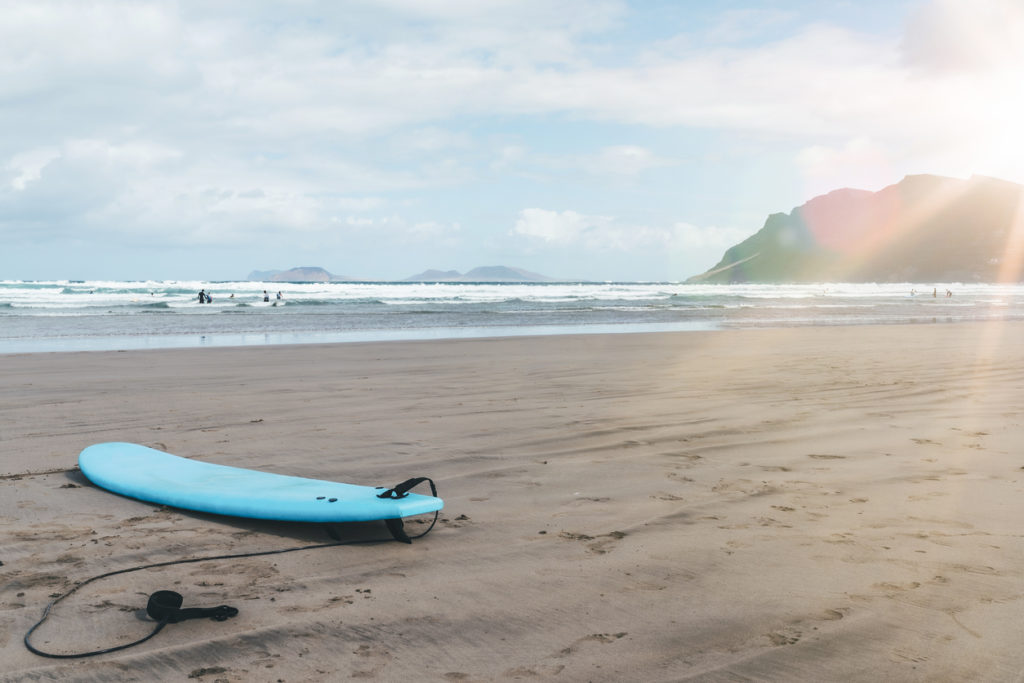 Why not try a Surf School in Lanzarote
Lots of options exist in Lanzarote to learn to surf or improve your surfing skills. For the total beginners, you can begin with soft boards at Famara. The soft board has made a revolution in surf schools, allowing surfers far more room to make those initial mistakes. As you progress on a surf course, you move towards using fibreglass surfboards of a size catering to your body type and ability. This progression is a mirror of how surfing families teach their own.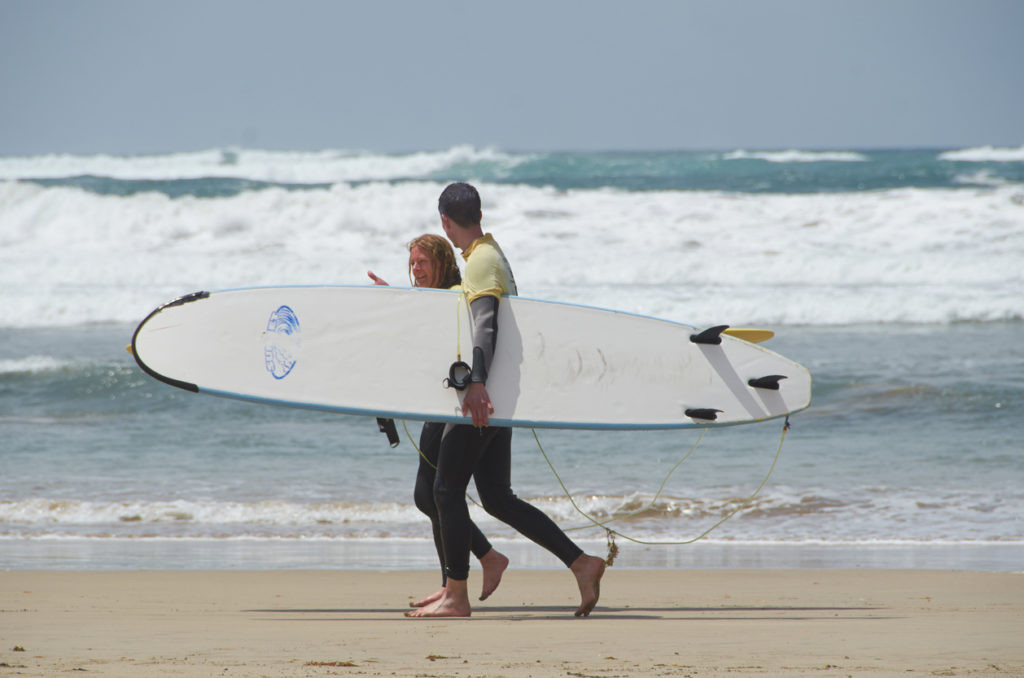 First and foremost is surf safety. Day 1 you will learn rapidly to control your board and position in the sea. If you have never surfed before, your first and maybe second-day lessons will be conducted in waist depth water. Techniques such as catching the white wave can be learnt in 20 minutes. You can expect many of you to be on your feet in the first day.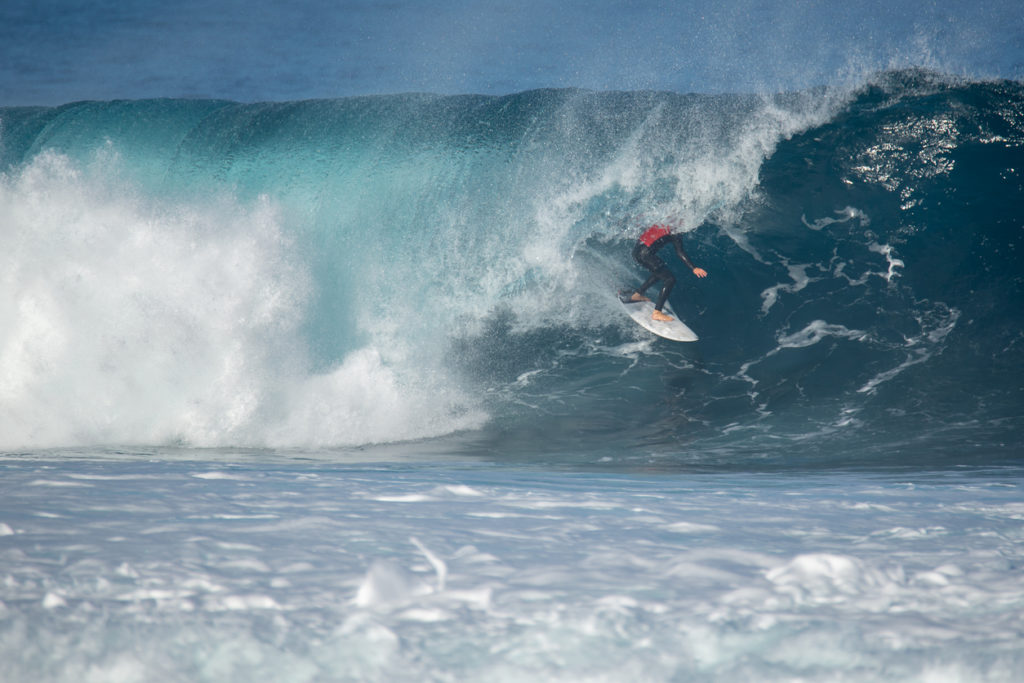 Advanced Surfers
Some of you coming to Lanzarote may have surfed before or for a long time and wish to work on more advanced techniques and moves to help you expand your skills.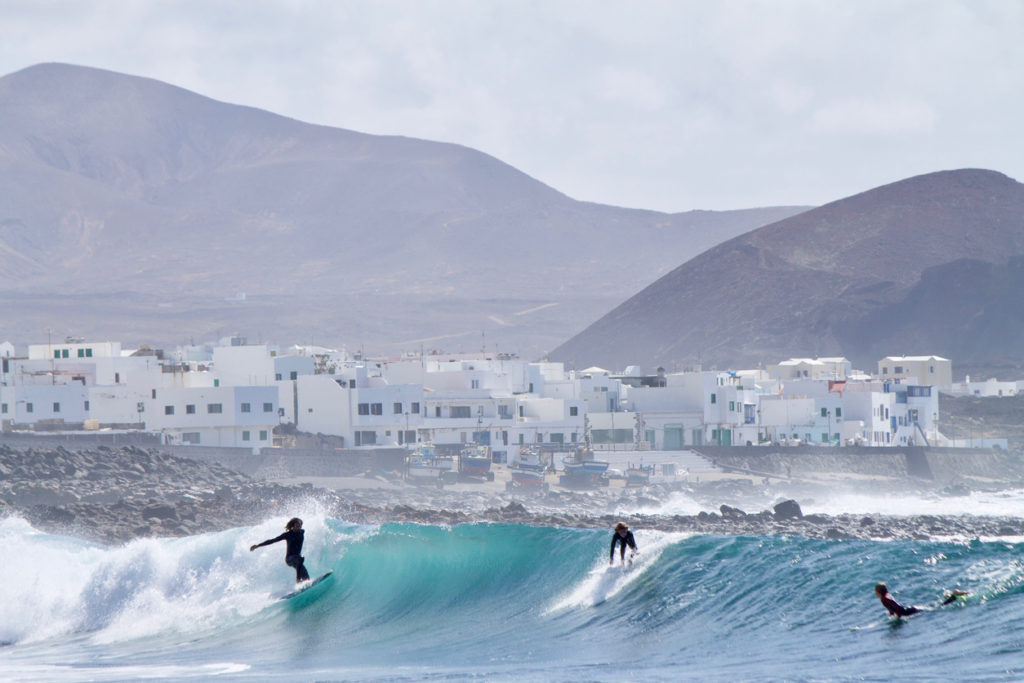 Don't forget several national surfing teams have trained here. You will likely be surfing next to someone famous. One of the special surf spots in Lanzarote is La Santa that attracts some of the best surfers looking to enjoy some powerful surf.
If you liked this surfing article why not read this one about surfing in Portugal: https://www.purevacations.com/surfing-spots-in-portugal/ we also have another surfing Lanzarote article to read https://www.purevacations.com/island-of-contrast-and-consistency/