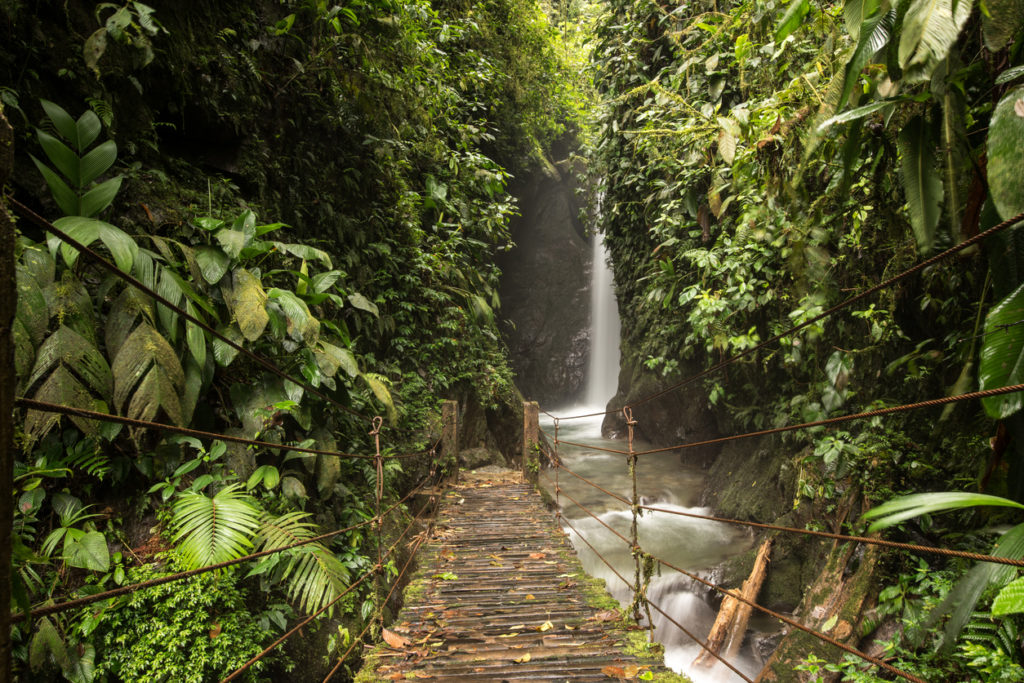 Tiny and tucked between Columbia and Peru, Ecuador dazzles with natural and cultural attractions. A microcosm that boasts authentic South American natural beauty, this small Andean nation will leave you speechless. Explore Ecuador, and you will discover that this country is anything but boring despite its size.
Adorned with beautiful architecture, an extravaganza of greenery, volcanoes, and biodiversity to keep scientists busy for the rest of their lives, Ecuador promises unforgettable adventures. The country gets its name from the equator that bisects the country and can be divided into three regions – Costa, Sierra, and Oriente.
Some go to Costa for sandy beaches and excellent surfing, while others choose Sierra to admire snow-capped Andean peaks and discover colonial towns. Many of the most memorable adventures in Ecuador have as setting the Oriente where the Amazon awaits with an astonishing variety of wildlife and fascinating indigenous communities. However, if there is one destination everybody loves Ecuador for is the surreal Galapagos Islands.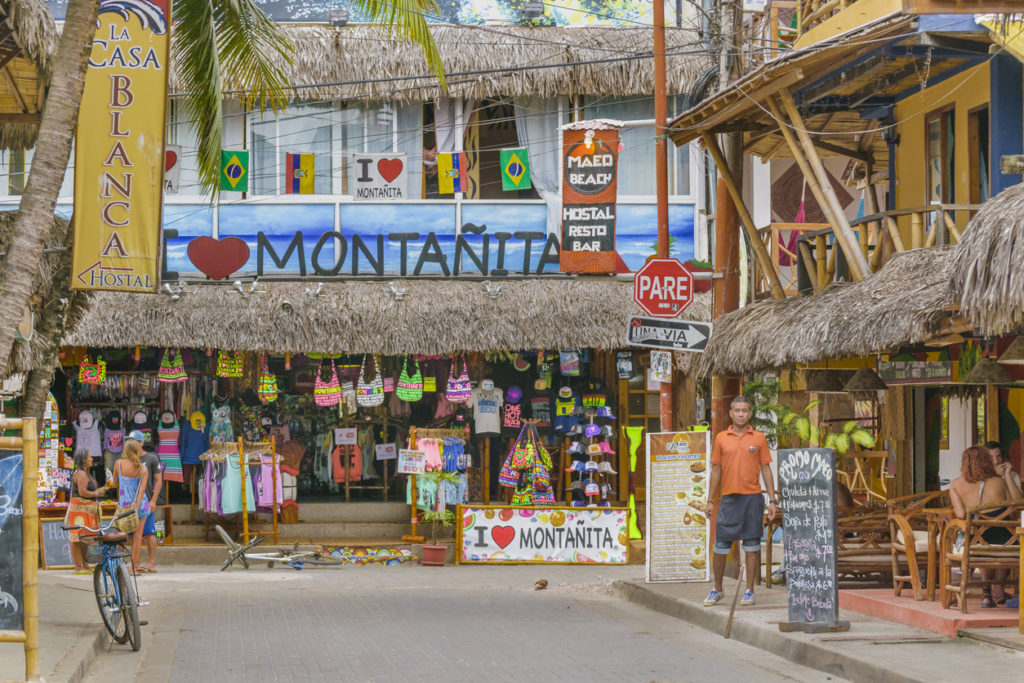 Worship the sun and surf in the Costa region
Ecuador packs superb sandy beaches and is home to lovely coastal cities. It may not be renowned for its strips of sand, but the coastline is pretty and dotted with beautiful places like Tarqui Beach and Murcielago, both accessible from the portal city of Manta. Guayaquil, the largest city in the country, impresses with a vibrant rhythm and attractions such as Malecon 200, Las Peñas, the Palacio Municipal, and Parque Centenario.
If you're looking for a destination where you can get away from it all, Playa Escondida and Los Frailes are worth considering. Mompiche is a great stop if you want to eat fish freshly caught by the local fishermen while the northern coastal city of Esmereldas will give you a chance to familiarize yourself with the Afro-Ecudarioan culture and listen to marimba music. Surf is up all year in Montañita where surfers from around the world come to take on the waves. The town abounds in bars and restaurants and exudes a party ambiance ideal for après-surf.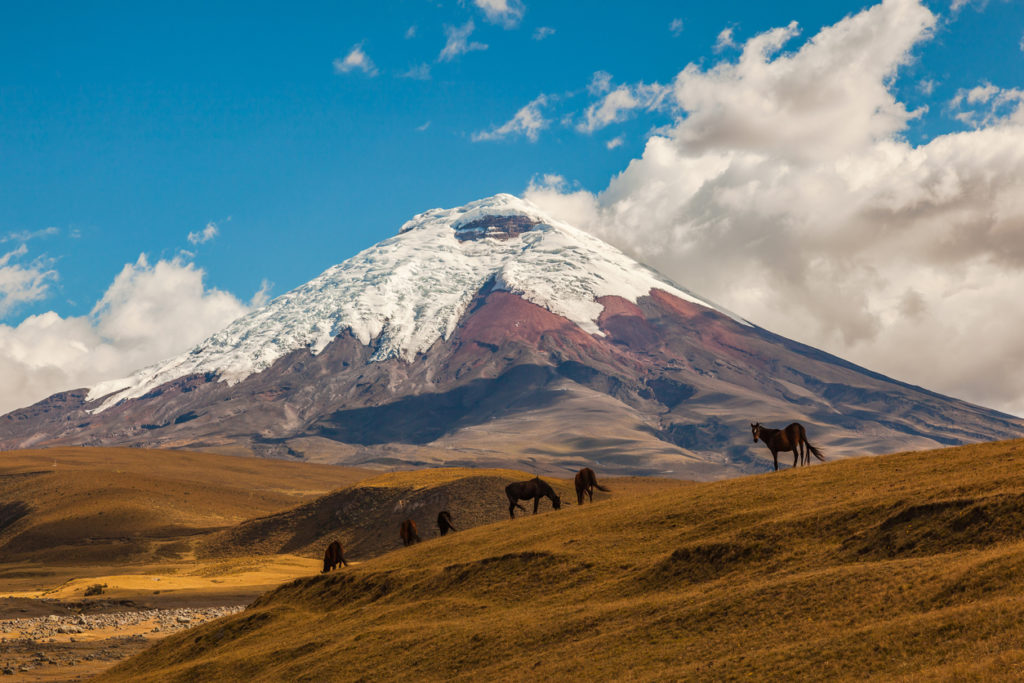 Explore the Andean Highlands
The Sierra is home to the Andean Highlands and the magnificent Cotopaxi and El Cajas national parks. Not for the faint of heart because of the lack of oxygen at higher altitudes, the treks in the Andes reward hikers with superb views of paramo plateaus surrounded by volcanoes. Cotopaxi is the world's largest volcano and boasts a fantastic glacier at its summit that reaches an altitude of 5,000 m. Despite its fiery nature, the volcano seduces visitors and demands to be climbed.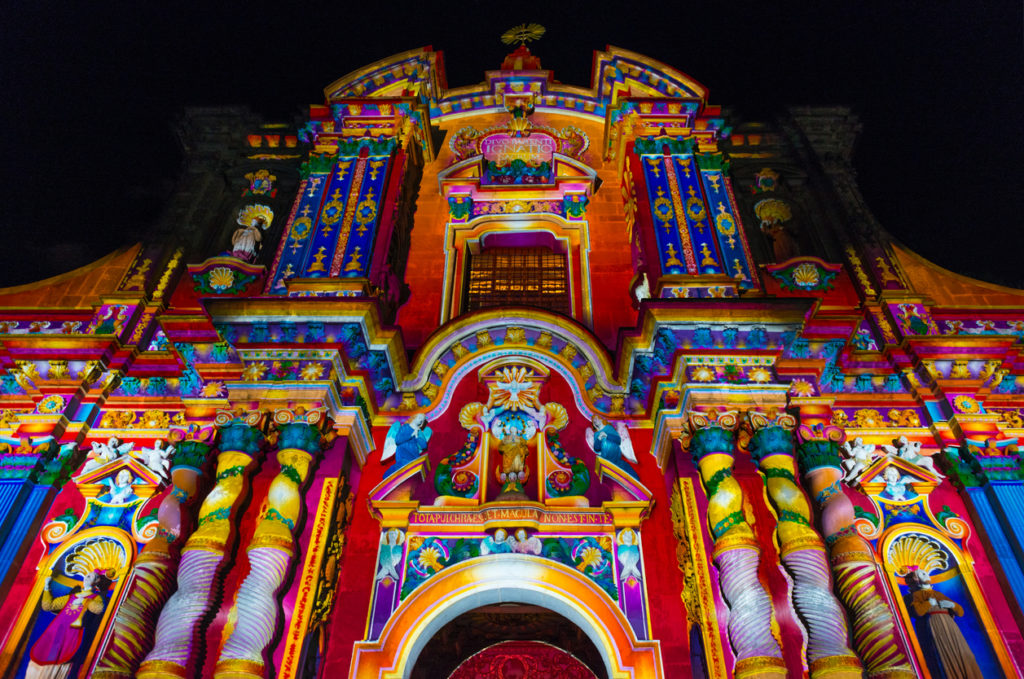 Ecuador's capital, Quito embraces a gorgeous valley and is framed by snow-capped volcanoes. A well-preserved colonial city, the capital impresses with exquisitely decorated 16th-century churches and plazas dating back to the time of conquistadores. The historic center is a UNESCO World Heritage Site and home to the Cathedral of Quito, Convent of La Merced, and the Church of the Society of Jesus. For contemporary vibes, visit the New Town, where you'll discover chic hotels, posh restaurants, and an attractive bar scene.
Riobamba is a picture-perfect city framed by volcanoes and an excellent base for hikes in the Andean Highlands. It also is the departure point for the legendary Nariz del Diablo train ride. The epitome of colonial charm, Cuenco surprises visitors with lovely cobblestoned streets, colonial buildings with ironwork balconies, and an abundance of greenery. The skyline is dominated by the Cathedral Cuenca's blue domes.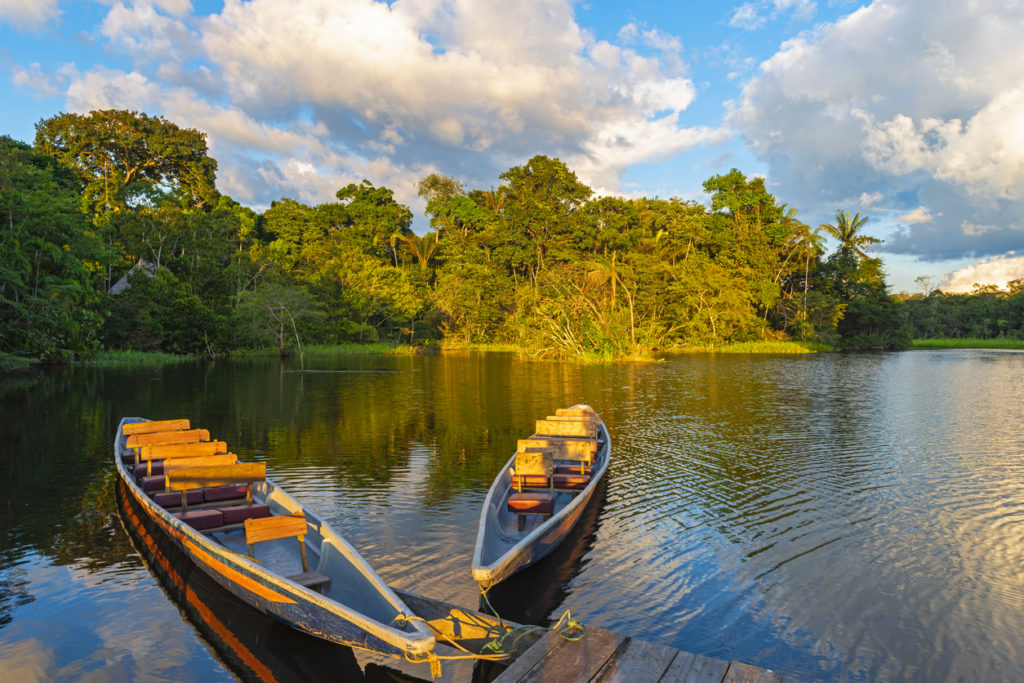 Immerse into the Amazonian jungle
The Oriente gravitates around its tropical rainforest, where are thought to live over 200 species of mammal and 1,600 species of birds. Moreover, it seems that this natural paradise houses more than 3,500 types of orchids and 4,500 butterflies which amounts to a frenzy of colors and perfumes. The steamy Amazon jungle delights adventurers who have nothing against the wet wilderness and living in eco-lodges. Canoe expeditions will carry them into the labyrinthine rivers and creeks and unveil what wilderness is all about.
Many travelers choose Puyo as the base for their jungle adventures, but you shouldn't miss the chance to visit Tena. An authentic Amazon city, Tena is the cinnamon capital of Ecuador and provides access to jungle rafting and kayaking experiences. However, if there is one city that stands out in the Oriente, it is Baños, the gateway to the Amazon. A great place to book numerous extreme outdoor adventures, like whitewater rafting, paragliding, and climbing, Baños is also visited for its thermal baths.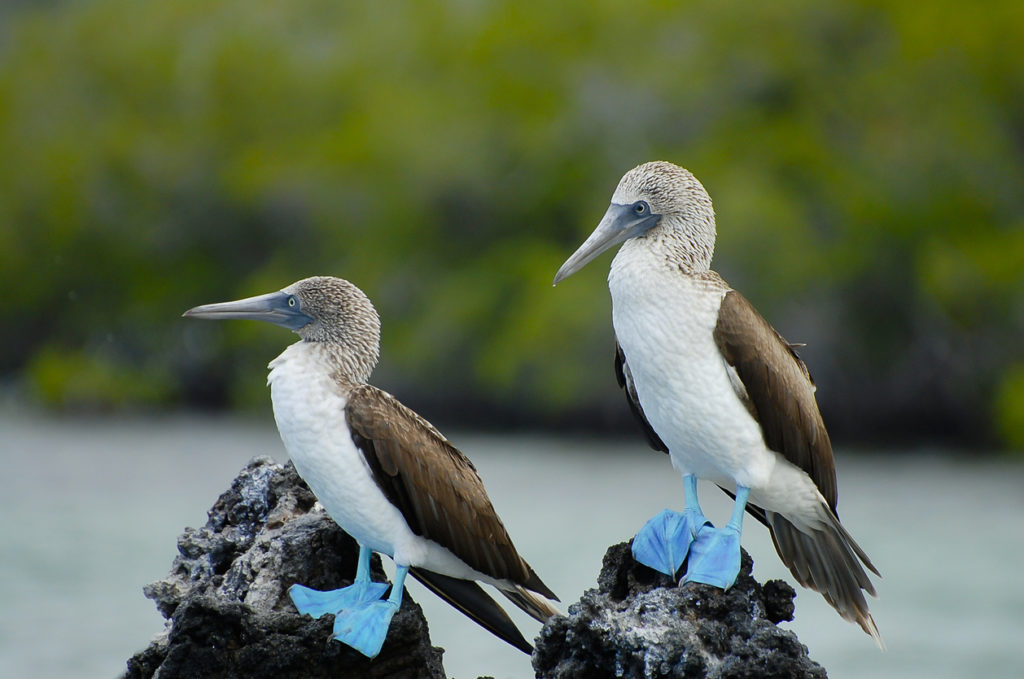 Discover the muse for our origin story in the Galapagos Islands
Situated 620 miles off the coast of mainland Ecuador, the Galapagos Islands are an incredible collection of 13 major islands, six smaller islands, and numerous islets. Considering the number of endemic species that have a home here, it is no surprise that Charles Darwin chose the Galapagos Islands as a muse for his natural selection theory.
Visitors who embark on this memorable journey will encounter an overwhelming variety of species, including giant tortoises, marine iguanas, boobies, penguins, sea lions, flamingos, and sharks. The volcanic archipelago is a destination of numerous cruises that depart from Ecuador. The gateway to the archipelago and the place where travelers first disembark following their journey is the island of Baltra. Many come here not only to admire the unworldly views and interact with friendly unique animals but also to discover the fascinating underwater universe.