Any new year brings new resolutions and adds new bucket list adventures to my travel list. I have to admit that I have about 101 resolutions and things to do on my bucket list this year and, unfortunately but not at all surprising, half of them are forgotten five minutes after the clock strikes midnight on New Year's Eve.
I don't know if I will ever get to do bungee jumping in the Grand Canyon or descend into a volcano in Iceland, two of my daring resolutions, but on all gods of travels, I will get to experience at least these five adventures.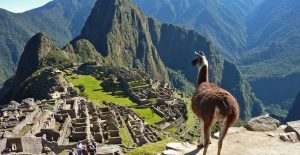 Trek to Machu Picchu
I just have to get to Machu Picchu and admire this amazing secret city that awaits in Peru. I love ancient history, especially when secret cities and ruins are involved. Yes, it's true that Machu Picchu is no longer a secret destination for tourists, but it certainly was once upon a time, a settlement perched high in the mountains that the conquistadores never found and no one knew about its existence, except for its residents. It's surrounded by legends and mysteries, and I love to believe all of them.
I decided to get on foot to the ruins, so I can enjoy the breathtaking the scenery that surrounds them, as well as experience a challenging trekking adventure. The Inca Trail is waiting for me and I won't let it down by making things easier for me. I want to hike on the trail that also leads to the ruins of Choquequirao and then follow the dramatic Salkantay Trail. It's not the most difficult trail to get to Machu Picchu, it's true, but it's not the easiest one either.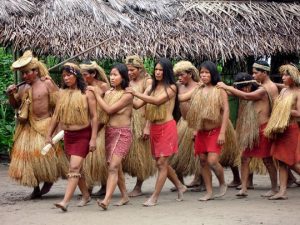 Make contact with a tribe in the Amazon
While the chances to contact alien life are quite slim for me…and for humanity, there is one other contact that will definitely blow my mind. I want to visit a tribe in the Amazon and discover a totally different world than the one I live in, a world that doesn't even seem possible to me. Endangered tribes in the Ecuador are mostly hidden from curious tourists, such as myself, so they can protect their unique culture from…well, our bad influence. However, there are tribes that have found a way to live their lives as their ancestors did hundreds of years ago without cutting us off. This way they can keep their traditions alive and promote a community-based eco-tourism.
I will probably pay a visit to the Cofán tribe, one of the oldest tribes in the Amazon, which numbers 2,000 people, and is part of eco-tourism since 1978. They organize trips that include piranha fishing and canoeing, as well as hikes in the rainforest – with guides, of course.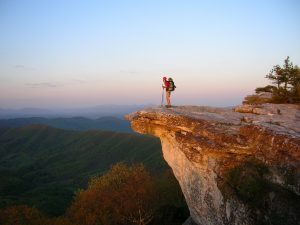 Surprise fall on the Appalachian Trail
Autumn is my favorite season and there are no colors that match the beauty, melancholy and romance of fall colors. I saw photos of the Appalachian Trail in the fall, so I know I need to visit New England at one point in my life. A romantic adventure, with forests invaded by shades of red, orange, scarlet and even purple, clapboard houses and pumpkins as far as one can see, the Appalachian Trail is the perfect place to surprise autumn in all its splendor.
To avoid the abundance of cars that takes over the trail once September comes, especially on the 70 km stretch between the White Mountains and Vermont border, I will probably add some camping to my experience and find my way among the trees of New England, into the heart of autumn. Crowds are the worst thing that can happen to a destination as beautiful and romantic as this, so I will make sure to keep my distance from humanity.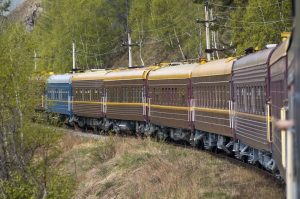 Hop on board the Trans-Siberian
Want to get from Moscow to Beijing and you're afraid of flying? Take the Trans-Siberian. It's true that the plain will get you to your destination in about eight hours and the train ride will take…well, about six nights, but you will get to admire 7,621 km of unique scenery, dominated by an endless number of birch trees along the way, as well as the Lake Baikal and Gobi Desert, camel herds and yurt camps. Don't miss your chance to buy sweets and sausages from vendors waiting in the many stations along your journey.
The train cabins are cozy, or so I've heard, and along your journey you will probably get to meet many interesting people, from rich Russians to modest Buddhist monks. Yes, there will be vodka, but knowing my drinking tolerance and the Agatha Christy stories about train journeys, I will probably stick to tea.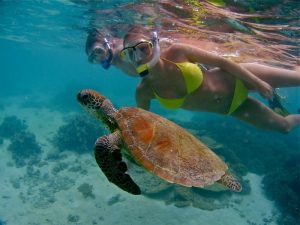 Swim with Turtles in Ningaloo
Entire Australia has made it on my bucket list, but if I were to choose an experience I really, really want to try is swimming with turtles in Ningaloo, a reef in Western Australia. There's something about the turtles' life philosophy that makes me really admire them, how they take every step slowly, without being bothered by anything that happens around them. I bet I will find a sense of calm when swimming alongside turtles that no Yoga teacher will ever be able to teach me.
The Ningaloo Reef is not as overwhelming as the Great Barrier, but it is very proud of its 250 types of coral and 500 species of fish that call it home. The snorkeling is to die for, metaphorically speaking, of course, and the turtles nest on its beaches from November to April. There are three of the seven species of marine turtles nesting on the shores of Ningaloo, and I am planning to swim with them, as gracefully as possible.
Now, let's see how many of my bucket list adventures will actually happen this year…or ever!