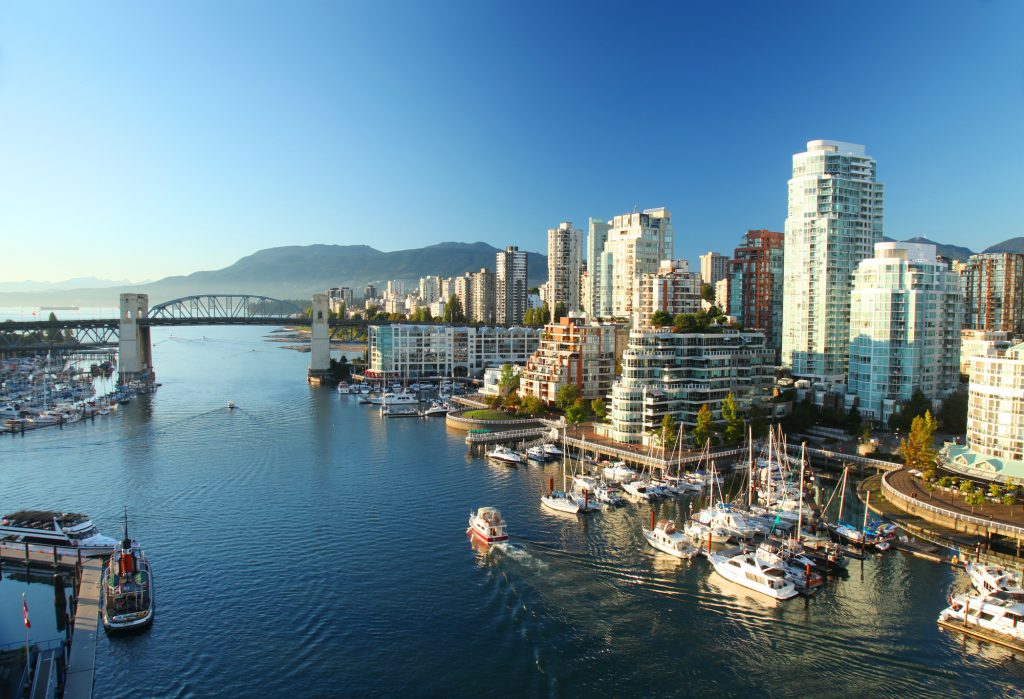 Vancouver is truly a Canadian gem. Its pedestrian-friendly neighborhoods, superb dining venues, fascinating culture, and an impressive variety of outdoor activities create a spectacular place to visit and live in. Having as a backdrop the majestic North Shore Mountains, Vancouver impresses from the first glance.
A pedestrian metropolis
Vancouver is an authentic metropolis! It's busy and, at times, chaotic and tiring, however, once the rush hour passes, you will once again discover a beautiful city ready to charm and surprise you. Of course, for me, it always helps that Vancouver is the culinary capital of Canada and I can always retreat for an hour or two in a fancy restaurant, a hipster bar or a fascinating Japanese pub, also known as izakayas.
Vancouver is definitely the place to visit if you want to savor amazing seafood, wild salmon, and spot prawns. If you're into meat, you should never refuse a Fraser Valley duck. Considering the culinary treats that await in Vancouver, I suggest packing a pair of sweatpants or just loosen your belt before heading out because you will attend a culinary feast.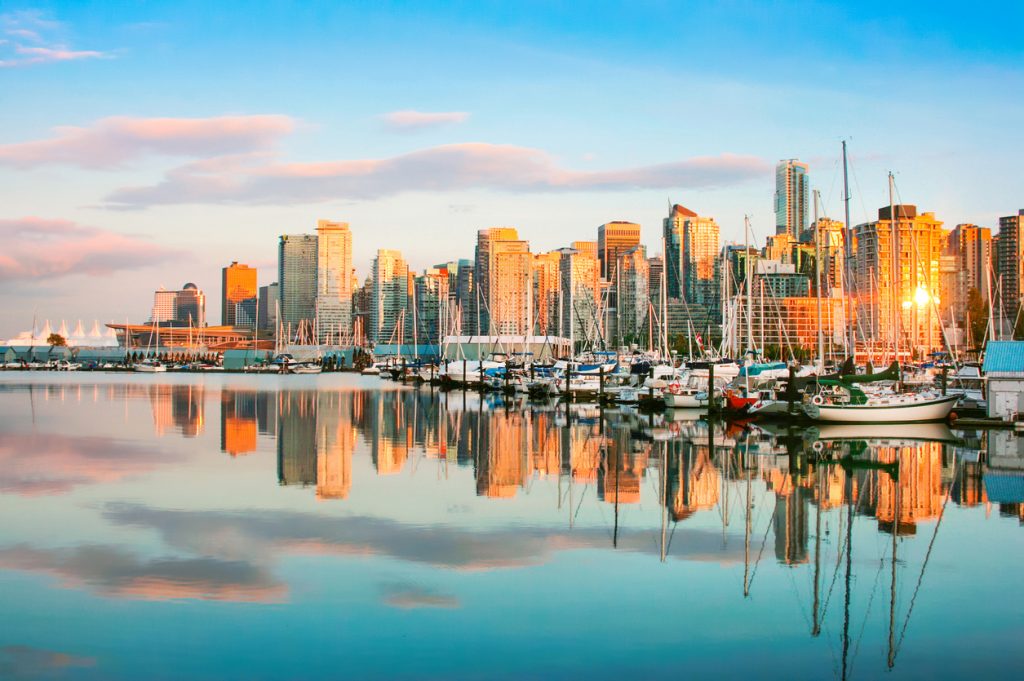 Now that your stomach is full, you should just walk the streets. Start with the downtown. Gastown is where the story of Vancouver begins and one of the neighborhoods where you will find the locals meeting up for coffee or getting together at one of the indie bars on Main Street. The district's cobblestone streets and heritage buildings are definitely worthy of your attention and time. You will also find numerous boutiques, bars, and restaurants, as well as hipster coffee shops and the historic Chinatown. The city is designed to offer easy access to all its must-see sights by foot, so don't worry too much about buses and taxis in Vancouver.
Put on a pair of comfortable sneakers and start walking Vancouver's boulevards, streets, and alleys. The beautiful Stanley Park is more than just an urban park. It's a small, independent oasis of wild greenery. However, you will find your usual modern amenities, such as bicycle and pedestrian paths.
Vancouver Harbor is the perfect place to visit if you're in the mood for seafront views and, of course, water sports. Whether you fancy boating or kayaking, the harbor won't disappoint you. Leave behind the frenzy of Vancouver and go sailing or on a whale watch tour. Vancouver is surrounded by water, so you can escape the asphalt jungle anytime you just want to get away from it all without going…too far away.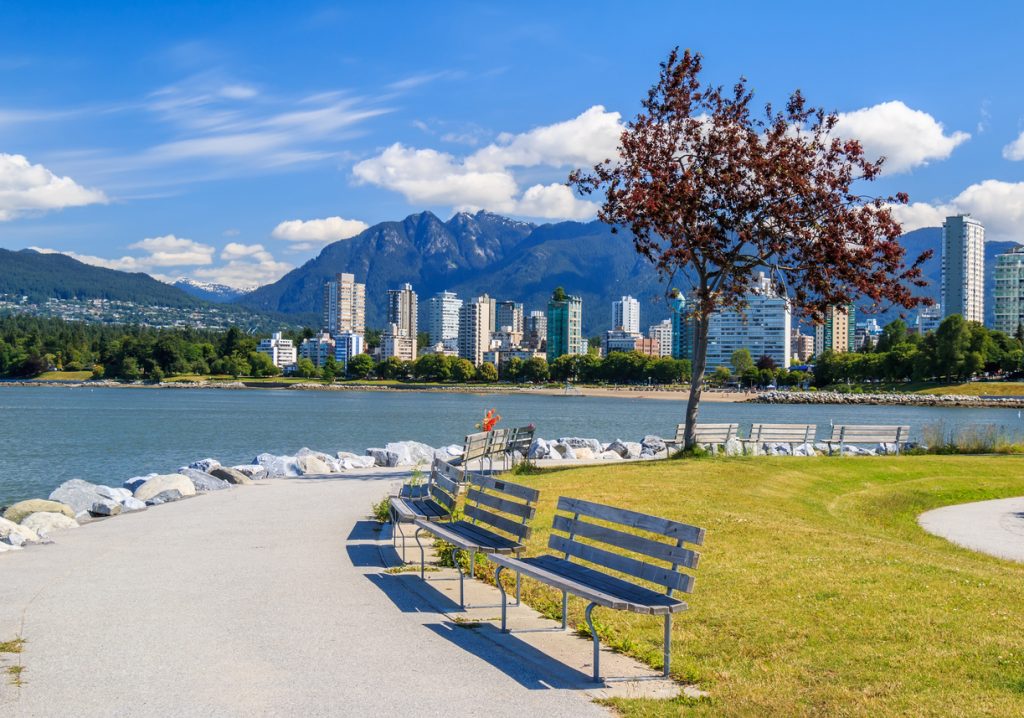 Hike, climb, be lazy on the beach
Want to look down on the world? Get on top of Grouse Mountain! The mountain is a skiing destination and you can reach it either by following a hiking trail, not exactly recommended for beginners though or by aerial tram, my top choice. After all, Grouse Mountain is situated at an altitude of more than 4,000 feet!
The great advantage of Vancouverites is that they can go skiing in the morning and watch the sunset from the beach. Snow sports and biking, as well as rainforest viewing, await in the North Shore of Vancouver, while the sandy beaches are right there, in the city, along with hiking trails and bike lanes.
My secret place for an adrenaline rush without having to climb, hike or ride anything? The Capilano Suspension Bridget. It's a 460-foot-long pedestrian bridge situated about 230 feet above the Capilano River. Try it!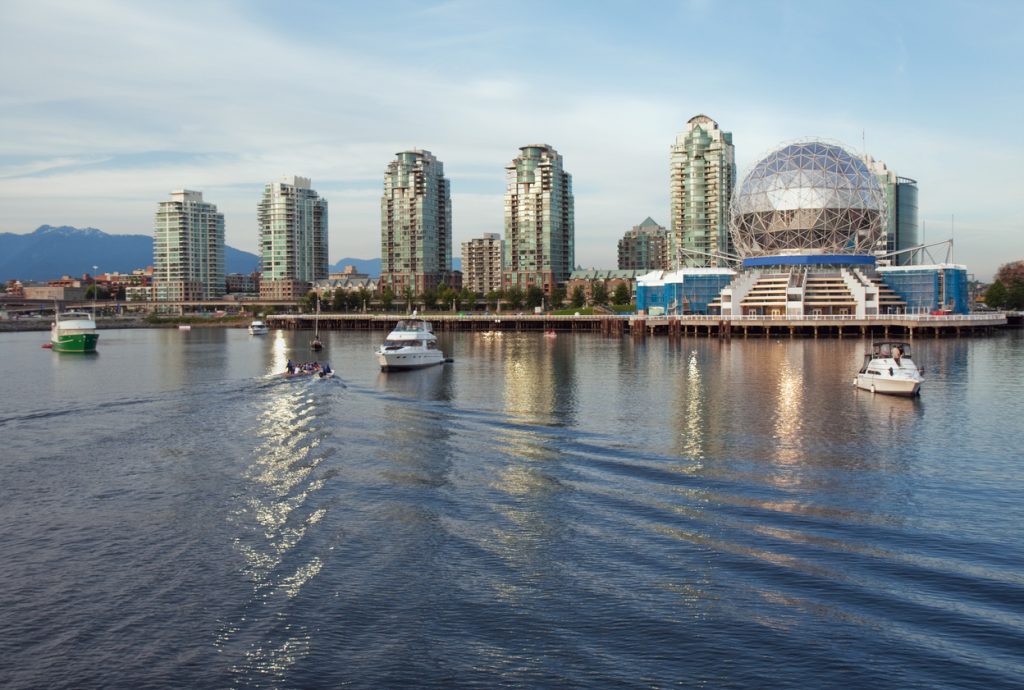 Visit the museums and don't miss the events
If you want to know more about Vancouver, you just have to include a stop at the Museum of Vancouver in your itinerary. All your questions related to the city's past will find their answers there. Want to check out the local culture? Vancouver Art Gallery is the place to visit. You will find plenty of Canadian works of art to make an idea about their artistic style.
If you're in the mood for a really interesting and not very crowded museum, the Vancouver Police Museum is the place to visit. A quirky destination, the museum exhibits confiscated weapons and talks about the crime history of Vancouver. Oh, Vancouver was quite a rough town back in the 1950s. Just wait and see the exhibits and you will get some insight into the city's turbulent past. Check out the gift shop for really cool T-shirts and other souvenirs!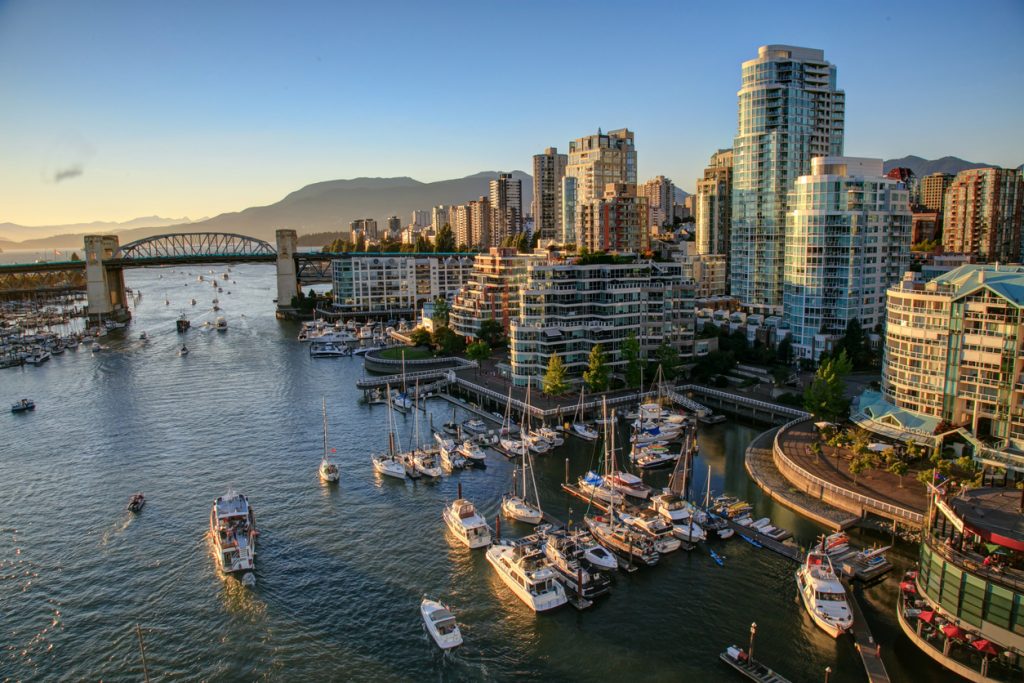 Vancouver is above all a city about people for people! Regardless of the season, this amazing city offers a plethora of events to keep you busy and entertained. From eclectic festivals to live music and theater performances, Vancouver has them all. You just have to find the time for the wonders of Vancouver!
If you liked this feature article you may also like to read this one: https://www.purevacations.com/bustling-vancouver/