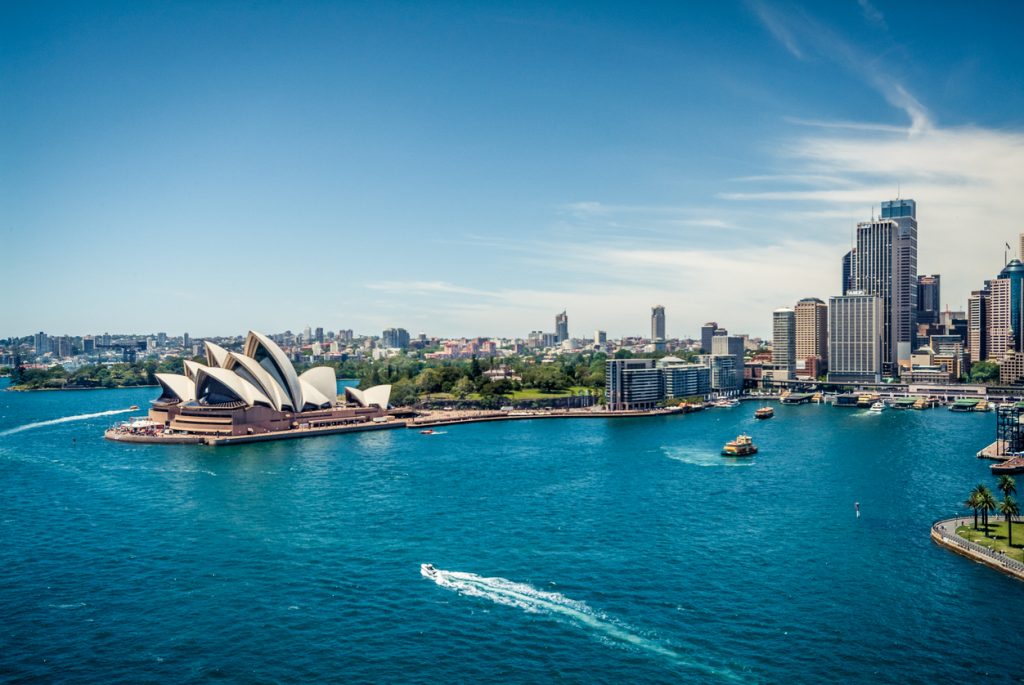 There's so much to enjoy in Sydney! The largest city in Australia and the capital of New South Wales, Sydney abounds in unique sights and fun activities and invites travelers to experience a vibrant and cosmopolitan metropolis. There's no time to get bored in Sydney or to be disappointed! Sydney dazzles, excites, and charms visitors of all ages. Start your days early and wear comfortable shoes! Your pedometer will be very happy with your achievements.
Start from the Circular Quay
There's no better place to start your journey of discovery than the magnificent area of Circular Quay. The most important transport hub of Sydney Harbor and also home to the iconic Sydney Opera House and Sydney Harbor Bridge, the Quay is the perfect place to take thousands of photos and used them as the ultimate proof that you've actually been to Australia. For the best views, stop at Mrs. Macquarie's Chair. The Quay is a great destination for admiring the views while sipping a cup of coffee or enjoying a meal at one of the many cafes and restaurants in the area.
Get inside the magnificent Sydney Opera House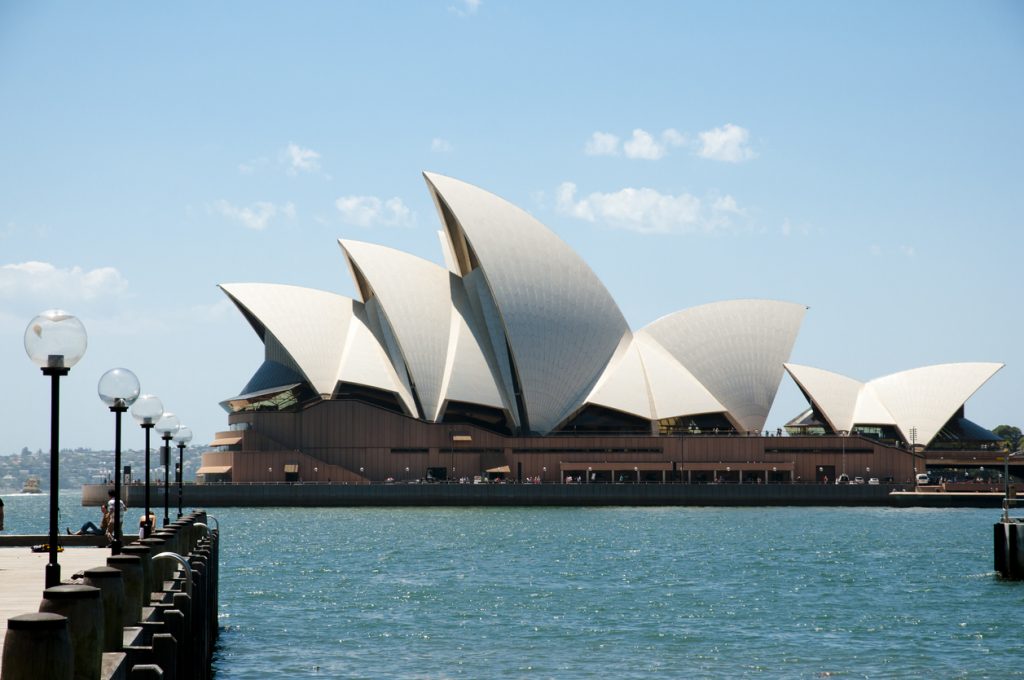 Remarkable, glamorous, and as famous as a rock star, Sydney Opera House was built in 1973 and designed by the Danish architect Jørn Utzon. If you want to enjoy the full Sydney Opera House experience, buy a ticket to one of the performances of the Sydney Symphony, Opera Australia, Sydney Dance Company or Australian Ballet or join a guided tour. And for more stunning views of this sensational building, you can enjoy a sunset dinner cruise or go big and book a Sydney Harbor helicopter ride!
Stroll the magnificent Royal Botanic Gardens
Set on the beautiful Farm Cove, the Royal Botanic Gardens was established in 1816 and is one of the most beautiful gardens in the world. Even if you're not a big fan of gardens, you should still visit this spectacular attraction. Wrapped in a serene atmosphere and offering superb harbor and city views, the gardens are home to over one million specimens and create an idyllic setting for long walks or a hop-on, hop-off trackless train ride.
Learn to surf at Bondi Beach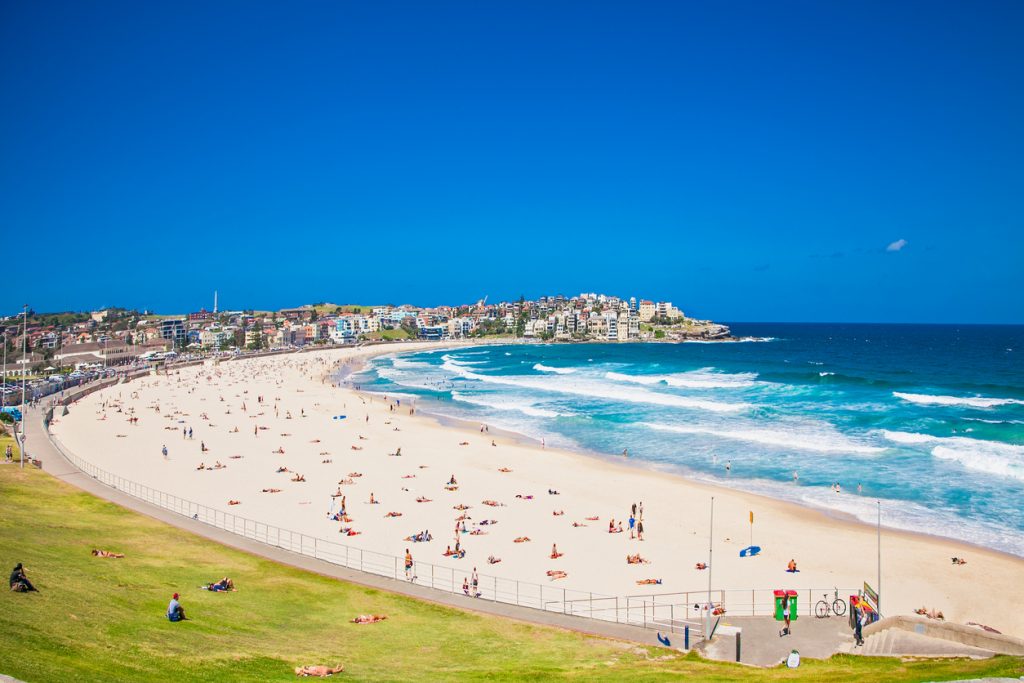 Start your mornings surfing at Bondi Beach and you'll truly capture the magic of Sydney. The famous Bondi Beach is ideal for beginners due to its not-so-scary waves and the presence of Lets Go Surfing, Bondi's only licensed surfing school. If you're not a fan of surfing or the waves here are not as challenging as an experienced surfer like yourself needs, you can visit the beach just for the sake of sunbathing on the most famous beach in Australia. Situated only 15 minutes from downtown, the beach is often overly crowded but this is probably part of its unique personality and undeniable charisma.
Climb the spectacular Sydney Harbor Bridge or… just walk across it
Also known as "the Coathanger", the Sydney Harbor Bridge is an engineering masterpiece. Inaugurated in 1932, the bridge is impossible to miss during a trip to Sydney. The best way to capture its grandeur is to climb it, but you can always just walk or cycle across it. At its foot, you'll find the most charming and picturesque neighborhood in town. The Rocks, the place where Sydney's story began, is a maze of winding streets decorated with sandstone cottages and really old pubs. This is where the first landing from Plymouth, England took place, in 1788, and the neighborhood where you'll find an abundance of cafes, restaurants, museums, and galleries. There are many buildings worth admiring in the Rocks, but make sure you won't miss the Hero of Waterloo Inn, Sydney Observatory, and Cadman's Cottage.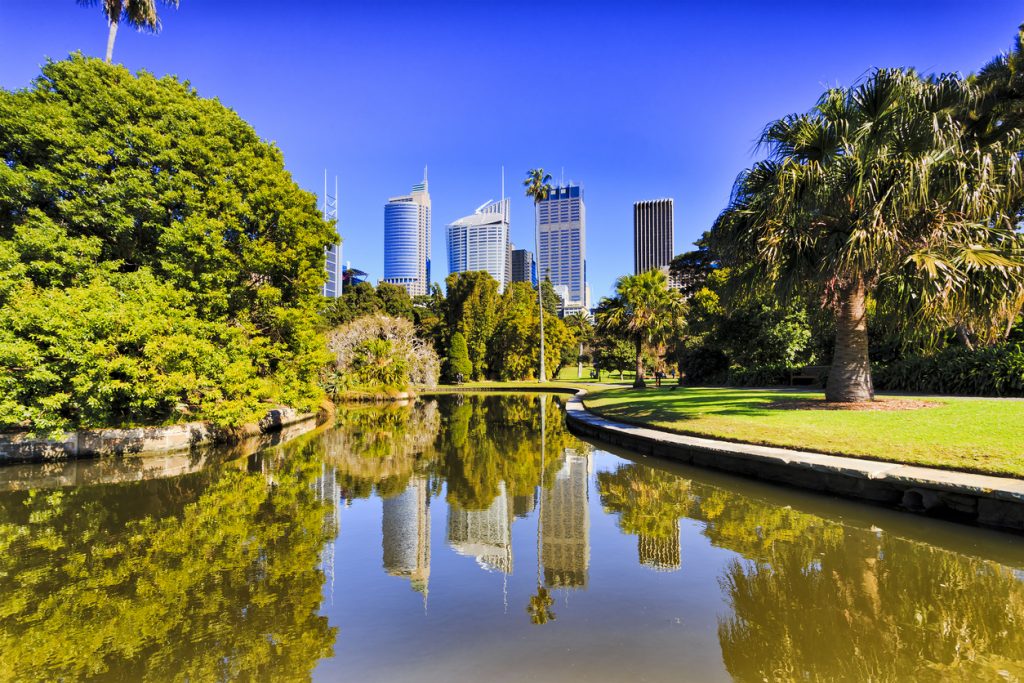 Bondi Beach to Coogee walk – an introduction to Sydney's best beaches
The Bondi Beach to Coogee walk takes travelers along the coast and unveils some of Sydney's most beautiful beaches. It is about 6 km long and the perfect way to enjoy the sun while admiring scenic views. The walk usually starts behind Bondi Icebergs and is dotted with superb views of bays, cliffs, and the beaches of Tamarama, Bronte, Clovelly, and Gordon's Bay. Bronte is a great spot for swimming, especially if you're traveling with kids, while the Three Blue Ducks you'll find here is perfect for a quick bite. If you happen to be in Sydney in October and November, this walk will get you prime seats at the "Sculptures by the Sea" festival.
You might also enjoy reading this article too: https://www.purevacations.com/sunshine-coast-of-australia/