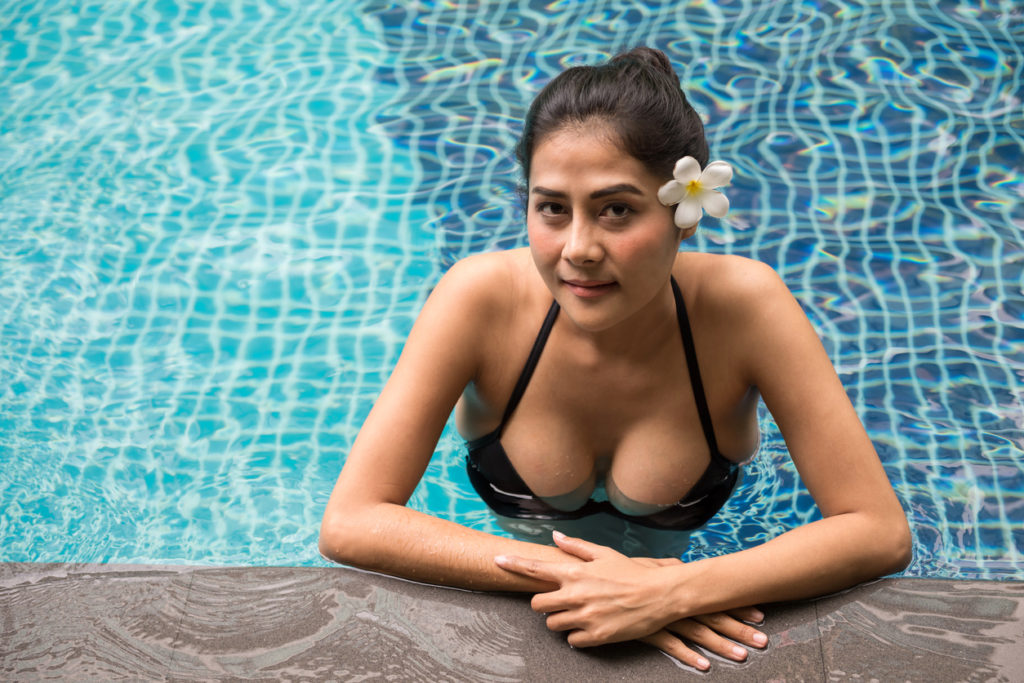 The surreal and fascinating island of Bali seems to be a favorite of the gods. Blessed with spectacular peaks, lush vegetation, glorious rice terraces, and captivating spiritual energy, Bali dazzles from the moment you step foot on its divine grounds. Mystical Bali has the power to draw you in and keep you captive with its breathtaking beauty, infinite white sand beaches, and luxurious lushness.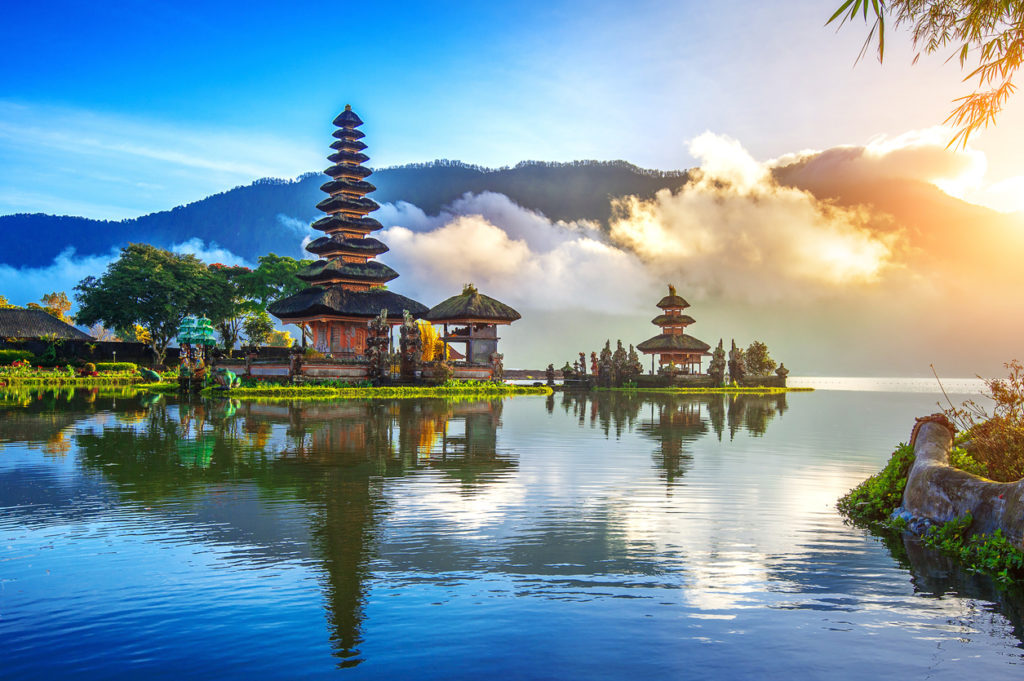 Immerse into the island's spiritual energy
Bali boasts some of the greatest temples in the world, unworldly creations made by man to praise the greatness of creation. Pura Tanah Lot is outstanding from every angle, a sea-draped temple that juts from the sea and aspires to reach the heavens. Perched on a rocky outcrop, in perfect union with the waves, this picturesque ode to paradise is the perfect example of why Bali overflows with mysticism and healing energy. The temple awaits about 20 km from Kuta and is a sacred site for people of the Hindu faith.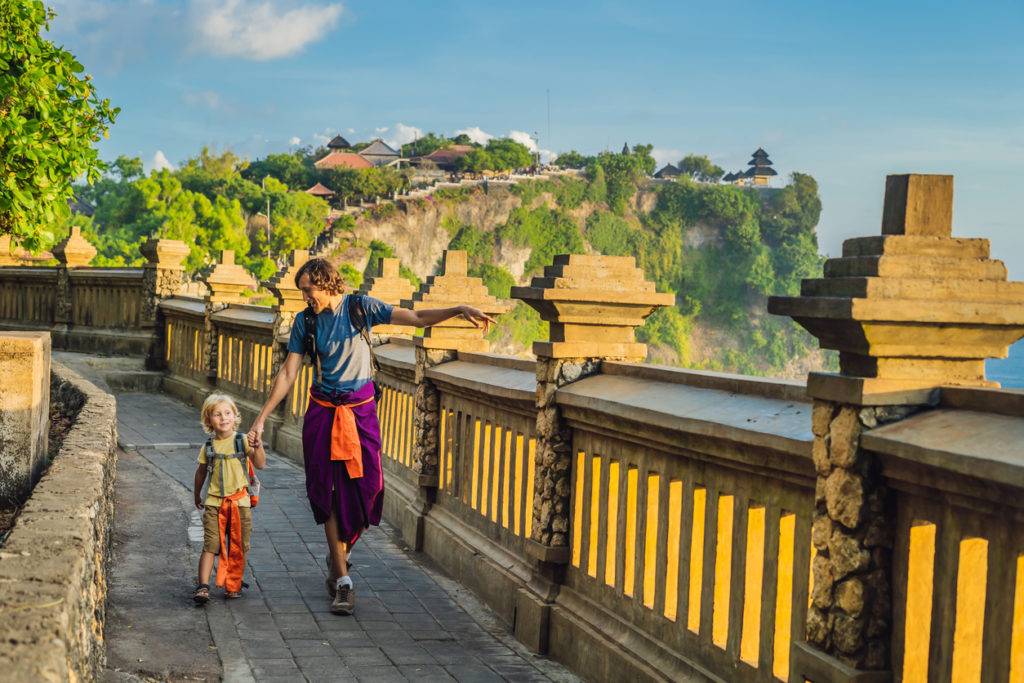 For spectacular sunsets wrapped in veils of sublime, visit the temple of Pura Luhur Uluwatu. Raised to honor Ganesha on a steep limestone overlooking the sea, the temple welcomes visitors with historic sculptures and Balinese architecture. The sunsets are spectacular at Uluwatu, as is the evening Kecak dance where devotees chant and costumed performers dance without having any instruments to accompany them.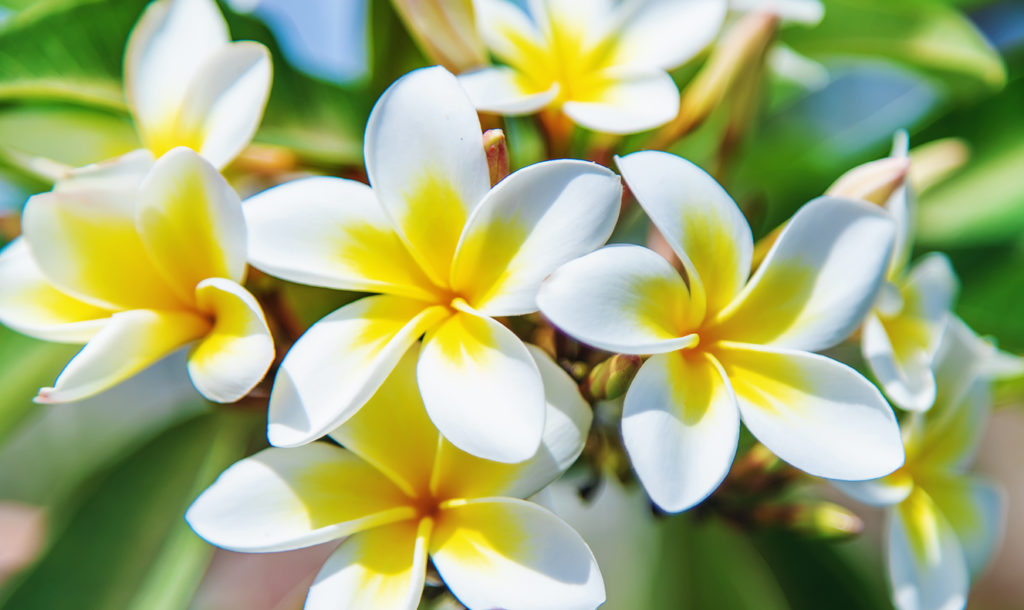 Embrace the Balinese culture with all your heart
Everywhere you look, the island bleeds fascinating culture, as long as you keep to the paths of authentic Bali with rituals, festivals, and ancient stories to tell. Step away from the glamor of hotels and spa resorts and head to the temples and among the real people. You will discover an abundance of ceremonies and sacred rituals and the Balinese pride of its nationals eager to honor their past and make their grandparents and parents proud.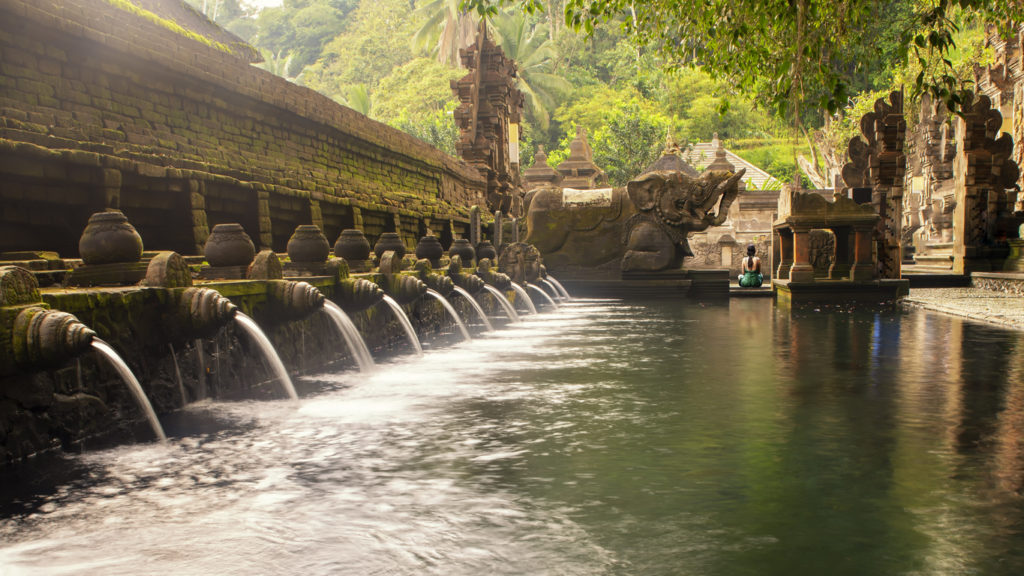 Feel the island's pulse in Ubud, the heart of the Balinese culture, a town that boasts a plethora of out-of-this-world attractions. Perched on the gentle slopes leading to imposing mountains, Ubud invites visitors to take a seat at one of the many restaurants they find along the way to taste exquisite local cuisine and attend street dance performances that celebrate life.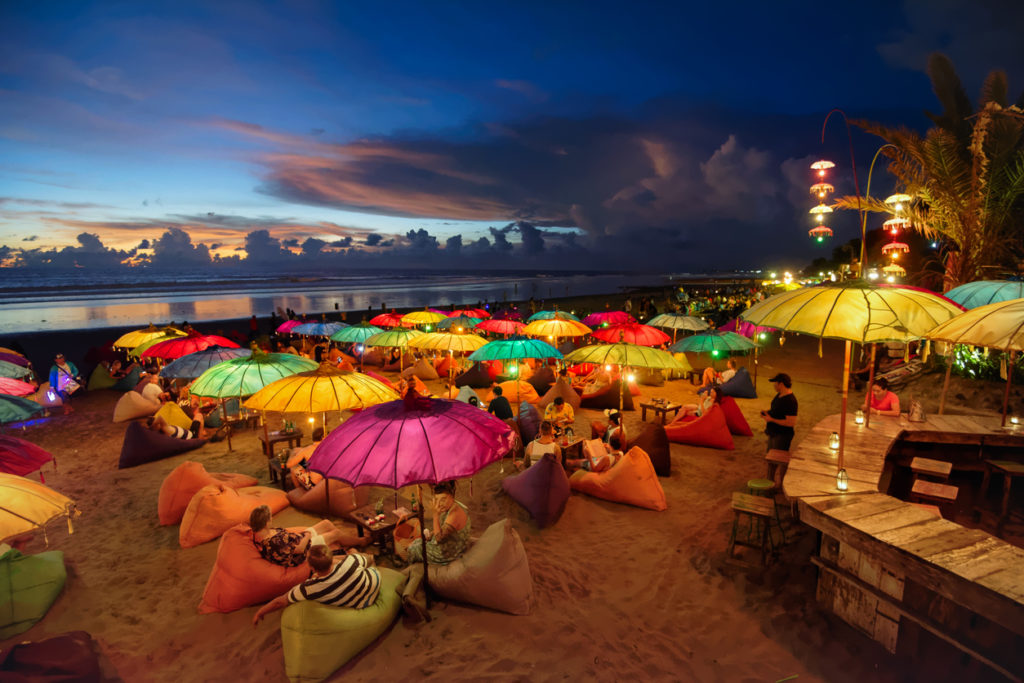 Hop on a bike to take in the endless views, visit the bamboo mansions, and have a talk with the monkeys at the Monkey Park. The villages along the way to Ubud are little gems packed with handicrafts, each of them having its own personality. One sells gold jewellery, another metalwork, and you will also find one that tempts visitors with painting, wood carvings, and so on.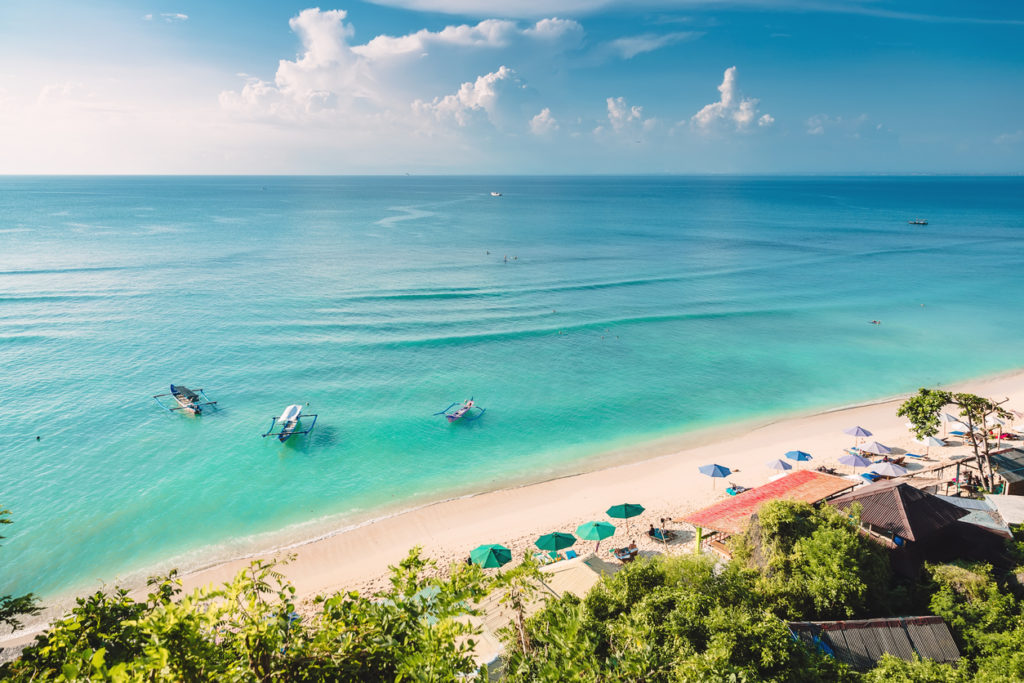 Feel the heavenly touch of the Balinese sand
The beauty of the beaches in Bali is beyond the words of mortals. Tourists come to Bali for the sand and sun but they never expect to encounter such splendor. Nusa Dua Beach captures Bali's exotic beauty beautifully blending soft golden sand with a frenzy of palm trees, fragrant orchids, and wild mangroves. The crystal-clear water is ideal for snorkeling and swimming.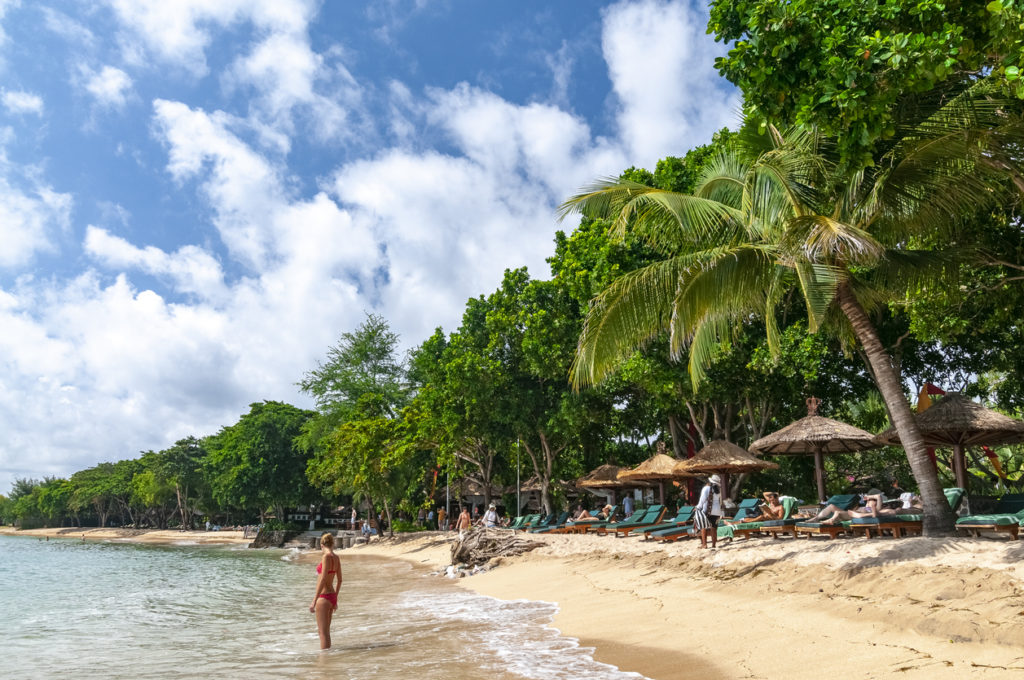 While the most popular beaches in Bali, Kuta Beach and Seminyak Beach, deliver what you would expect from a tropical summer destination, if you want to distance yourself from all things touristy and silence the world for a few days, choose Canggu as your coastal destination. Canggu is still undiscovered by mass tourism and allows you to take in the sunset while sipping a cocktail unbothered by contemporaneity. And since Tanah Lot awaits here, your destination is the full (summer) package!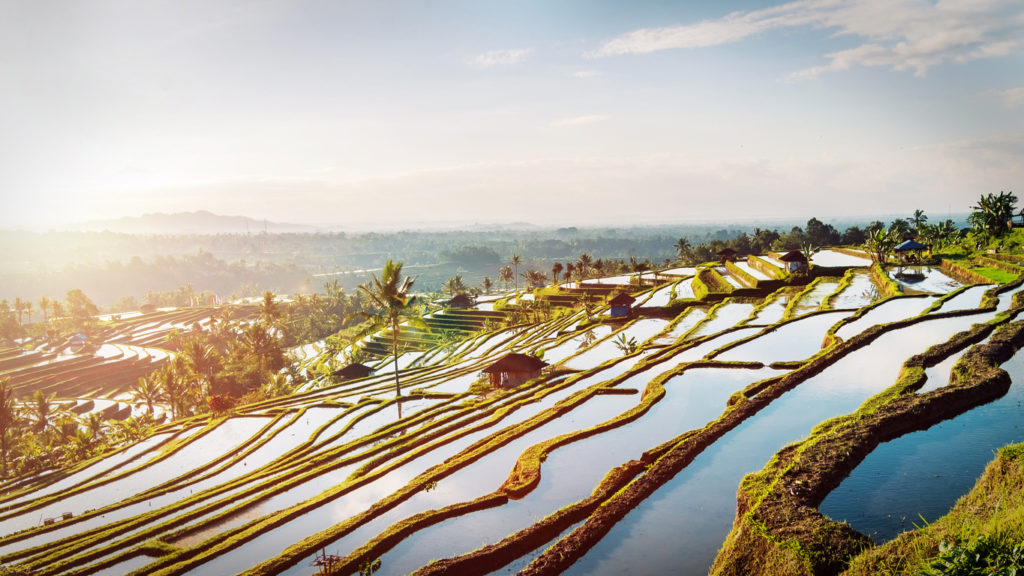 Discover the magic of rice paddies
One of Bali's most treasured jewels, the infinite rice paddies await only 20 minutes to the north of Ubud. Majestic and overwhelming, the rice paddies capture your attention and heart and make you sigh in awe with their gracious beauty.
Beautiful luscious rice terraces metamorphose delicately into paddy fields across the valley to create a memorable scene unlikely you'll experience somewhere else. There is a certain mystical beauty that inspires humbleness and pure joy at the sight of these extraordinary fields. Take your time and enjoy it thoroughly!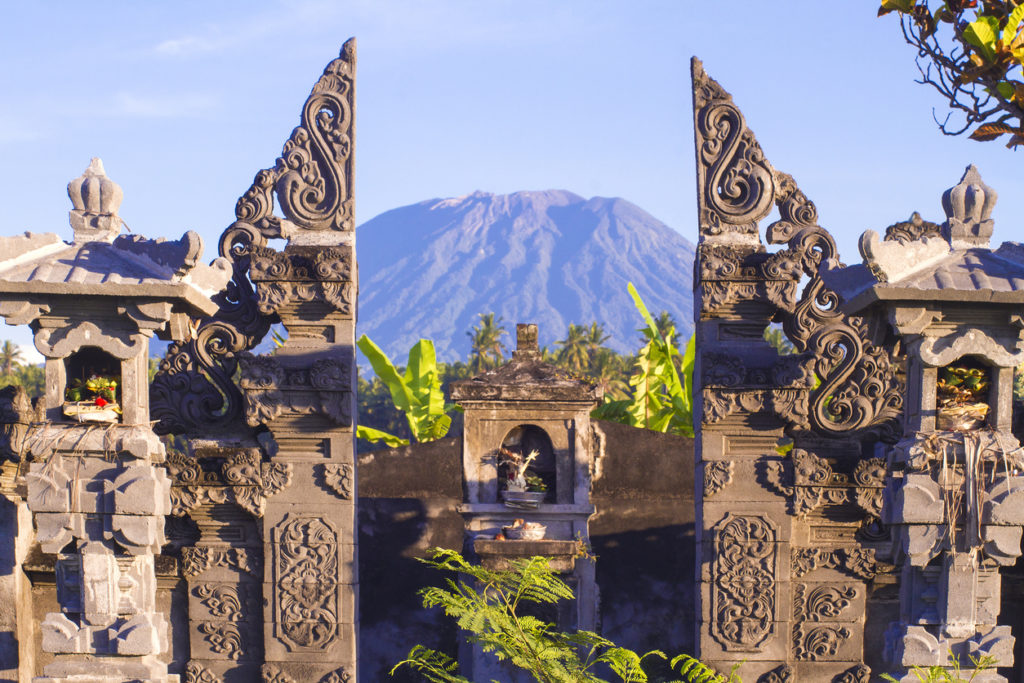 Whisper your prayers into the ears of gods
Climb atop the highest mountain in Bali, Mount Agung, where you'll discover the temple of Pura Besakih and suddenly feel closer to divinity. Whether you pray to gods, nature, or the universe, this is where your prayers will no longer seem impossible. Your trek to Pura Besakih will unveil a nine-directional temple built to protect against evil and infinite views of rice paddies, lush forests, and luxuriant vegetation.
Dramatic views await at Mount Batur where adventurers will encounter a 13 sq km caldera inhabited by a superb lake. The scenery is beyond beautiful and creates a fascinating natural spectacle impossible to forget and delightful to remember. Don't hesitate to take a dip into the hot springs and trek to the peak just in time to capture a surreal sunrise and boil some eggs in the volcano. Eggs never tasted more divine!