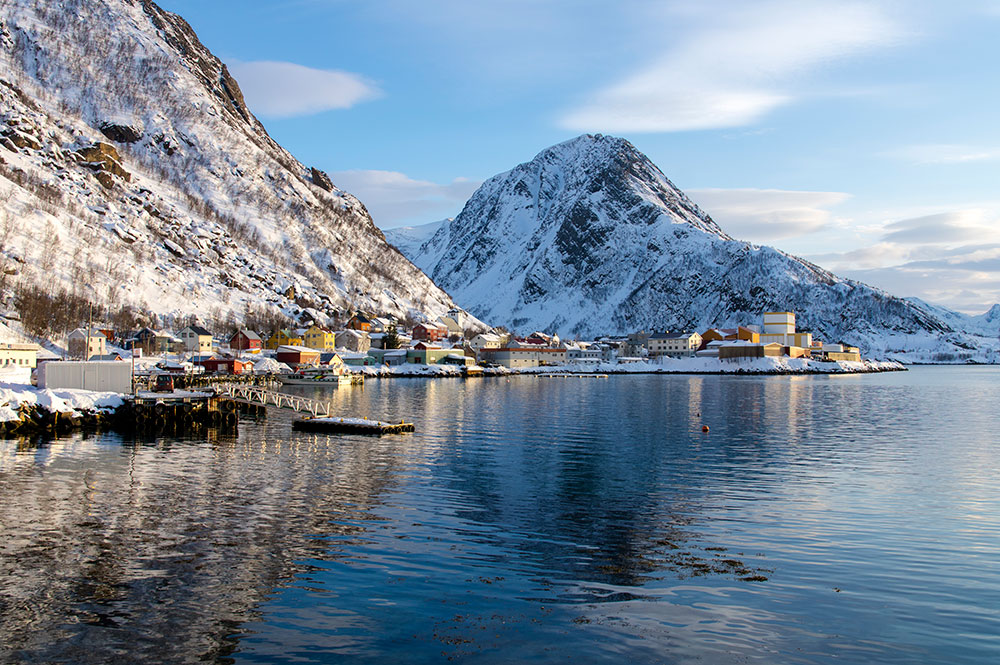 Winter is coming indeed! And what better place to enjoy it than Norway? This time we're going to make a stop in Alta, the largest town in the northernmost county of Norway. Also called the city of Northern Lights, Alta is a city in Northern Norway that is going to surprise you.
First of all, it's not as cold as you might think. Just because it's an arctic city, it doesn't mean that you will have to put up with unbearable temperatures. In fact, Northern Norway has really decent winter temperatures. The Gulf Stream brings warmer air up the coast, so you can expect temperatures that rarely drop below +20 Fahrenheit. The region enjoys a stable climate and good weather, which means you will enjoy many days of clear sky, perfect for your winter adventures in Alta.
Another myth related to this part of the world is that winter days are short and depressing. It's true that for the first part of winter, both days and nights are replaced by twilight, but this lasts only a few weeks. By the end of February, you will have more than 8 hours of daylight with beautiful skies.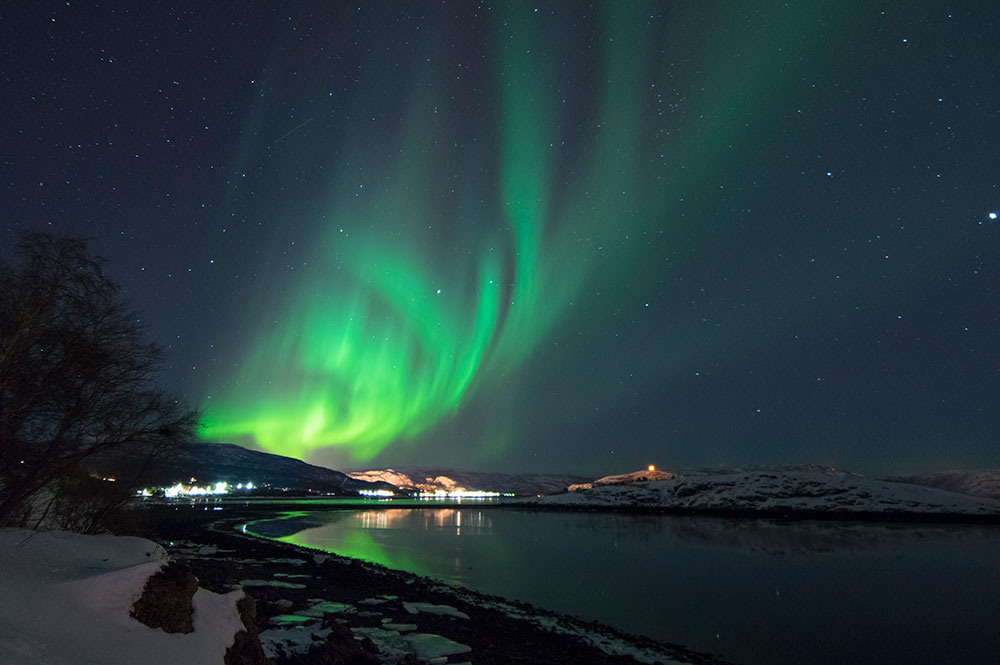 Now that this is settled, and you know that Northern Norway is not the land of darkness and ice many of us believe it to be, you can go ahead and plan your winter adventures.
Be in awe with the Aurora Borealis
Since Alta is also called the city of the Northern Lights, this will definitely be a must see during a trip to Alta. The city can be easily reached by plane or by road, so you will have no problem getting there. Also, there are several tour companies, that will make sure you will be in the right place, at the right time, to admire this breathtaking spectacle of nature. Sure, you can try to trace the Northern Lights by yourself, but they are known as fickle creatures, and you might miss them.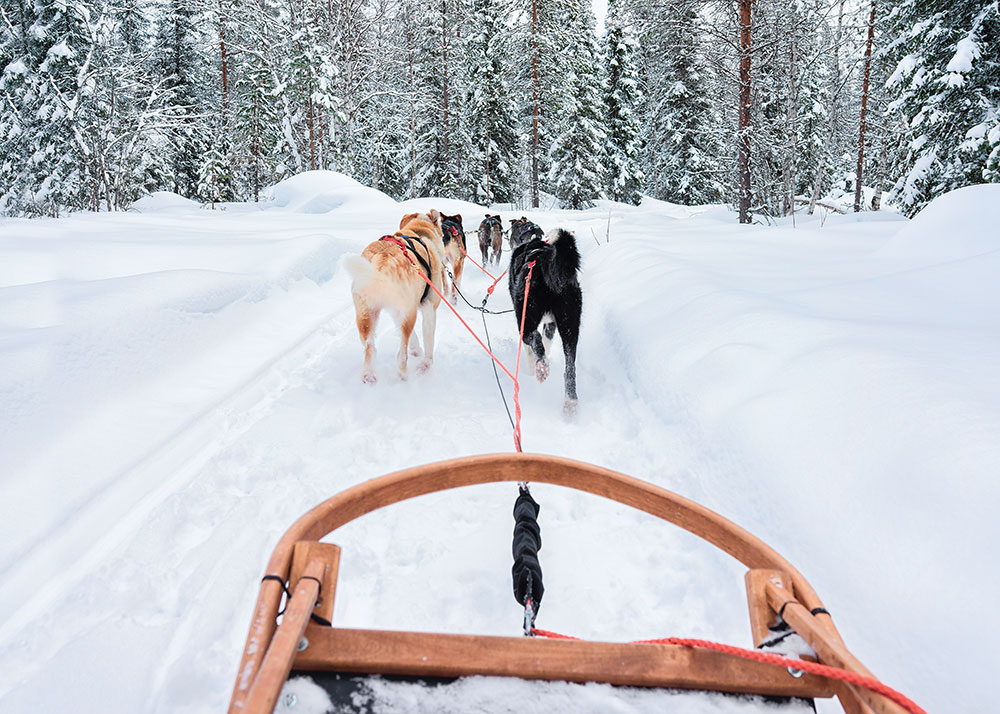 Have fun dog sledding
What better place to try dog sledding than Norway? You can enjoy a tour or you can even drive your own sled. However, driving a team of sled dogs is not exactly a walk in the park. It's more like a climb on a mountain! But you will be working out for sure. Make sure to ask for help if the track is not flat or the snow is fresh. You'll see why! If you're visiting in March, you'll be able to witness the longest dogsled race in Europe – the Finnmarksløpet. The race starts and ends in Alta.
Try snowshoeing and/or cross-country skiing
With so much snow all around, it's impossible not to be tempted to try snowshoeing. It's a fun and easy outdoor winter activity and it will allow you to admire the beautiful snowy scenery while doing some exercise and enjoying the (really!) fresh air. You can book a snowshoe tour with one of the many tour companies in the region and even combine it with an ice fishing tour. Cross-country skiing is a popular way for Norwegian families to spend their afternoons, so why not giving it a try? It's not as easy as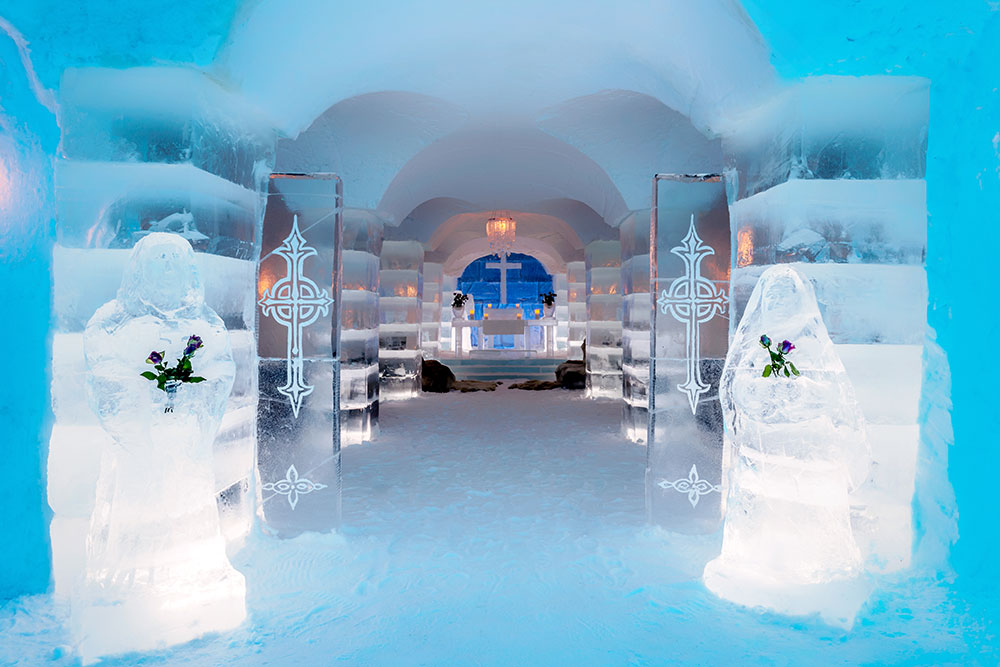 snowshoeing, but you will definitely enjoy it once you get the hang of it.
Get to meet the Sami people
The Sami culture is fascinating, and you should definitely book a Sami experience. You can meet the Sami people at the Boazo Sami Siida, in Alta. The Sami are the only people who can own herds of reindeers. This will be your chance to meet reindeers and enjoy a reindeer sledding experience. You will immediately notice the difference between dog sledding and reindeer sledding. Let's just say that one the rides is definitely smoother! I will let you guess which one! If you want to find out more about the Sami people, you can visit the town of Karasjok, the capital of the Sami culture and home to 3,000 inhabitants
and 60,000 reindeer. The Sápmi Culture Park is a great place to discover the daily life of the Sami and try the Sami cuisine.
Spend the night in an ice hotel
Yes, this is not exactly a dream experience for many of us. I mean, sleeping on an ice bed? Not one of the things I dream about in the winter. However, Alta is home to the beautiful Sorrisniva Igloo Hotel that opens yearly for Christmas. The hotel is built in 6 weeks and stays open… until it melts. Not a very reliable closing date, but you can be sure you will find it there until the end of March. If you're curious, you can go and just visit the hotel, but if you want an adventure, you should book a room here. The bed will be padded with a mattress and reindeer hides. Comfortable enough!
What do you think? Will you be booking your plane tickets for Norway this winter?