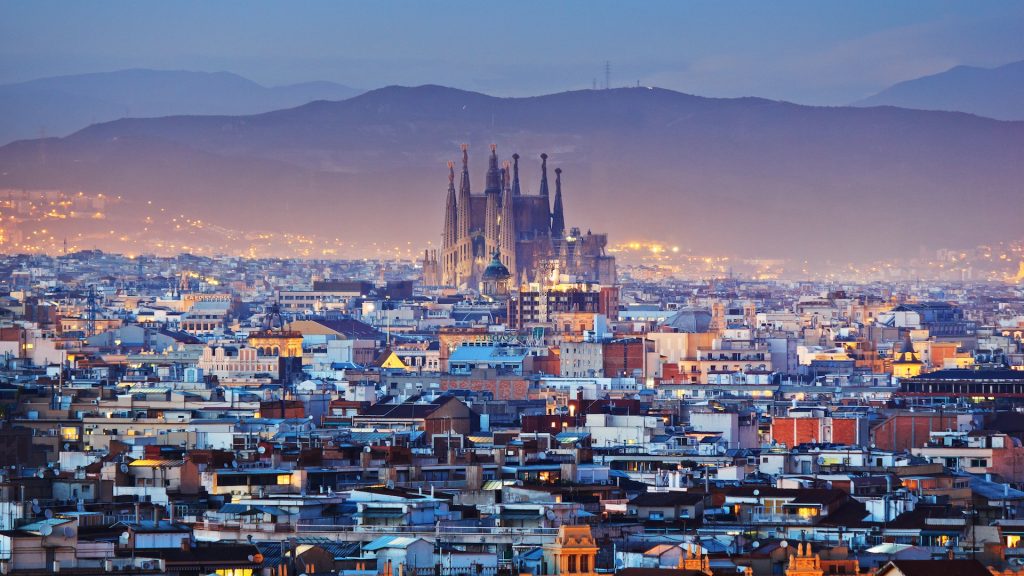 Barcelona, the land of Antoni Gaudí, is one of the most popular city break destinations in Europe. And why shouldn't it be? It's rich in cultural attractions, has a vibrant nightlife, boasts beautiful beaches and its shores are caressed by the Mediterranean Sea, impresses tourists with plenty of terraces and restaurants where you can savor paella, tapas and sangria, and offers accommodation for all budgets! Barcelona is an amazing destination for travelers of all ages.
Whether you want to visit Barcelona for its museums and superb Modernisme architecture, for beaches and spas, for bars and restaurants, or for concerts and nightlife, you will certainly have fun in Barcelona!
Two days in Barcelona are definitely not enough to see everything that must be seen and do everything that must be done, but they make for a good teaser/trailer for the next holiday in Barcelona, which you will definitely, most certainly, plan soon after returning home.
I've visited Barcelona three times now, and I will probably go there next year too. It's not that I can't get enough of Gaudí's masterpieces – which I absolutely adore, or of sangria and paella, but there's something about Barcelona that calls my name, especially while and after I read a book by one of my favorite authors, Carlos Ruiz Zafón (just read the The Shadow of the Wind, and you'll understand my obsession with his books and Barcelona).
Day 1 in Barcelona – Gaudí, La Rambla and a long beach walk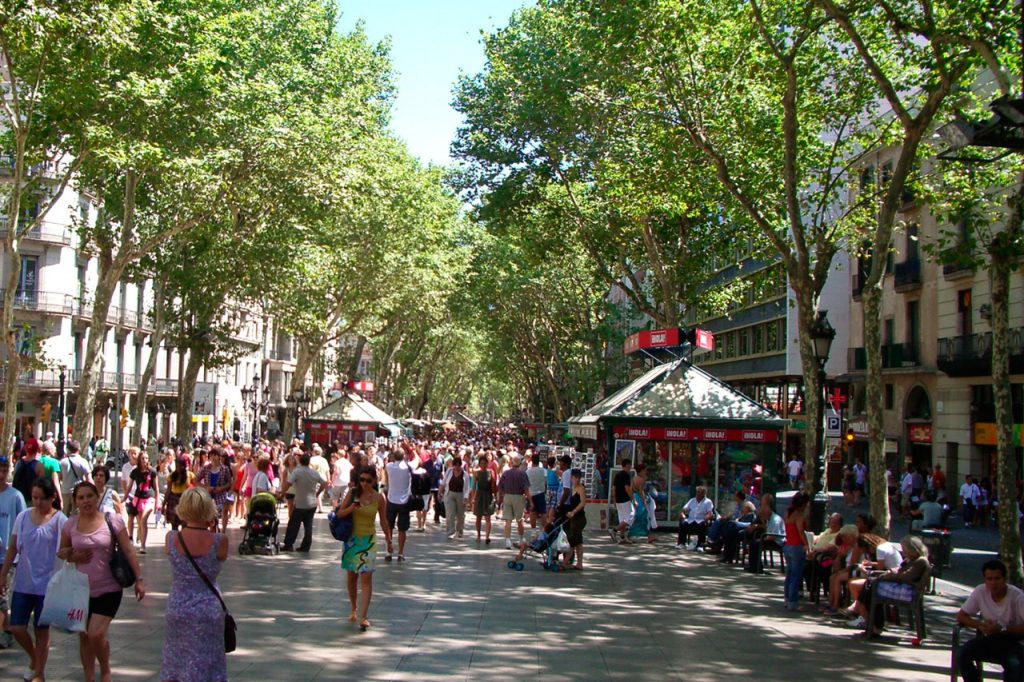 Now, let's get started! The great thing about Barcelona is that you can get to its most popular attractions by foot and, along the way, you will discover architectural gems, hidden cafes, old bookshops and many chic boutiques.
During my first day in Barcelona, I made sure I saw as many of Gaudí's buildings as possible. However, first I had breakfast at Els Quatre Gats, in a superb building designed by Puig I Cadafalch, one of Gaudí's contemporaries.
Then I visited the curvy and colorful Casa Batlló on Passeig de Gràcia, where everything is an undulating masterpiece, with no sharp corners to surprise your sight. Passeig de Gràcia is actually home to many buildings that illustrate the Modernisme architectural style. As a matter of fact, right next to Casa Batlló, you will have the chance to admire and visit Manzana de la Discòrdia (Block of Discord) and Casa Lleó Morera too.
Go up the same boulevard, and you will discover another amazing work of Gaudí, La Pedrera. This is actually an apartment block, but an apartment block like you've never seen before! Just stand in its middle and look up and you'll feel like traveling in a supernatural world – or, at least, that's how I felt.
From there, you can go to the Gothic Quarter, especially if you want to travel not only in supernatural worlds, but also back in time. Here you can visit the remains of what once used to be a Roman village, as well as ancient walls and Gothic buildings, while you walk on labyrinthine cobblestone streets. You will also find plenty of bars, shops, restaurants and souvenir boutiques to keep you busy for a few hours.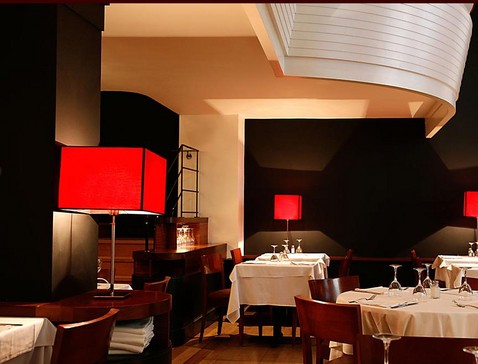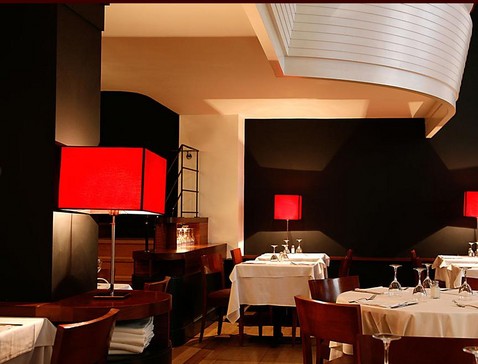 We stopped and had a late lunch at La Dolça Herminia, a superb restaurant, quite famous in Barcelona, but unknown to us at that point. It is an elegant restaurant and, for a while there, we thought that they wouldn't let us in, seeing that our clothes, backpacks and cameras screamed tourists, but the door women treat us with the same courtesy she treated the many wealthy clients the restaurant had, and seated us at a beautiful little table. Despite being very sophisticated and looking like an opera hall, the restaurant served affordable Catalan specialties, in a cozy ambiance.
After our meal, we decided to stroll the famous and impressive La Rambla boulevard, a must see attraction in Barcelona. Once we reached the Mirador de Colom, a column from where Columbus watches over the city, we took the elevator to the top. The views were, as expected, marvelous, with the entire city and the sea unveiling in all their splendor. We spent the evening admiring the boats in Port Vell, the city's new harbor, and walking along the Barceloneta beach.
Day 2 in Barcelona – speechless in La Sagrada Família and breathless on Mount Montjuic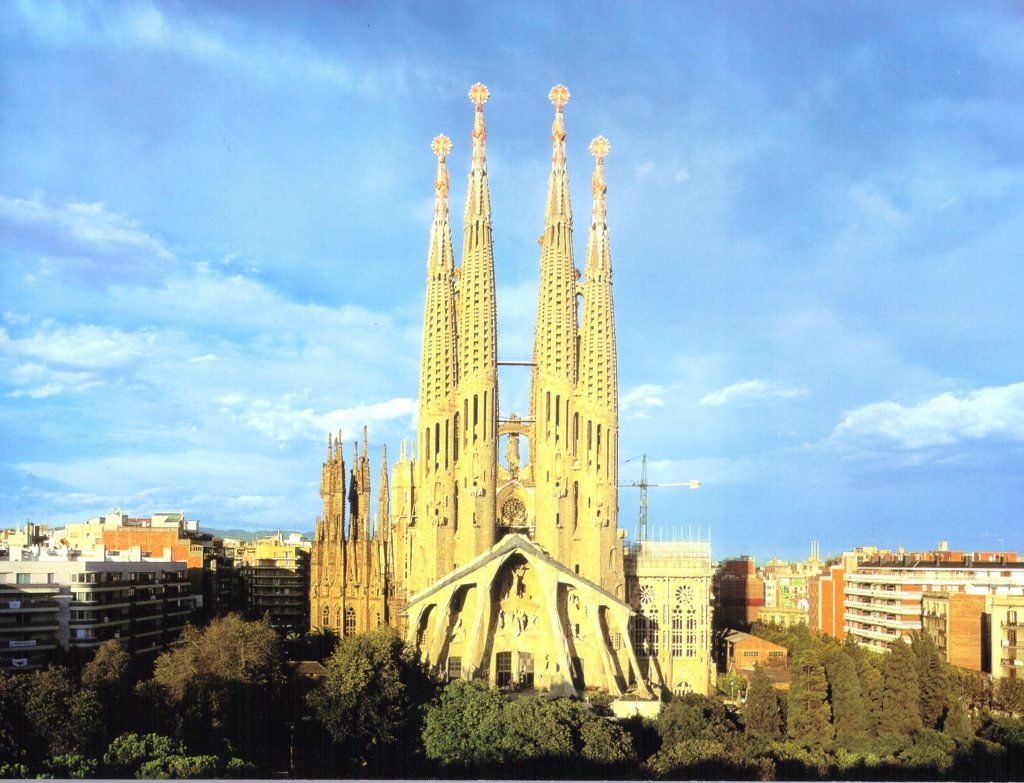 The second day in Barcelona took us at the breathtaking, overwhelmingly beautiful, superb (and all the other synonyms one can find for the world "amazing") La Sagrada Família cathedral, Gaudí's masterpiece. For me, this is the most beautiful cathedral I have ever seen! Once you step inside, you instantly feel you lifted up in the thin air, wrapped in the arms of serenity. While I am not religious, I think that any god will absolutely love to live here. The queue to get inside is disarming, but it moves fast. Of course, if you're wiser than we were, you can always book your tickets online.
After this amazing work of art blew our minds, we decided to spend a few hours at the beautiful Park Güell, you've probably guessed, also a Gaudí's creation, situated on the hill of El Carmel, in Gracia district. The park is stunning, due to its unique combination of superb exotic plants and amazing architectural elements.
Don't leave the city without hoping on the Montjuic cable car that will take you above the city to its top, from where you can admire breathtaking views of Barcelona. Mount Montjuic is also home to a fortress that stands 170 meters above sea level.
At the foot of the Mount Montjuic, in Plaza Espanya, you can visit the Spanish village, a wonderful area where visitors come to discover traditional Spanish architecture, illustrated by a variety of houses built to proudly represent the architecture of all Spanish regions.
And my two days in Barcelona came to an end faster than I imagined. However, I always return happily in this fascinating and vibrant city, ready to discover more and more of its stories and charm.