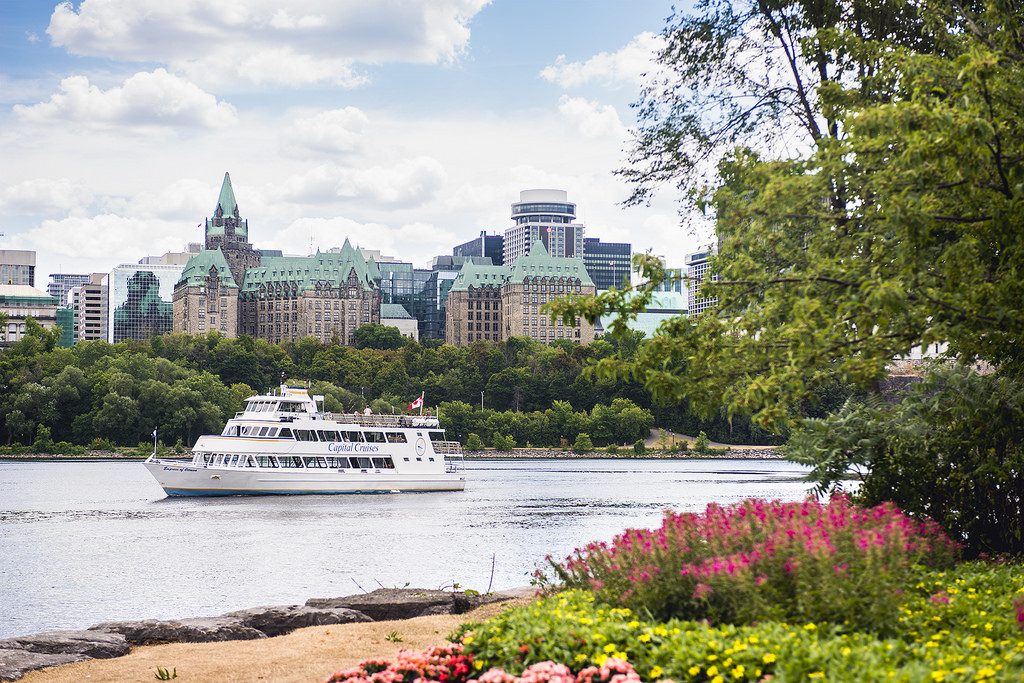 Not as frantic as Toronto and Vancouver, Ottawa is the perfect summer destination for those who want to get away from crowds, spend some time outdoors and emerge themselves in a fascinating cultural adventure.
Ottawa is dynamic and attractive, great for family vacations and a great place to spend your summer. While its cultural core revolves around the overwhelming Gothic Parliament buildings, the National Art Gallery and free museums, the majestic Ottawa River dominates the itineraries of tourists who want to spend time outdoors and enjoy summer in Canada.
Enjoy free cultural experiences
Make sure you don't miss a tour of the Parliament Hill during a free guided tour, as well as the views that await from the top of the Peace Tower. Go see the Changing of the Guard Ceremony, also a free attraction, and try the whispering experience at the Whispering Wall. Want to know more about the city's history? Go on the Historical Tavern Tour, a free walking tour that starts at Waller St. Brewery and takes you to visit three taverns and pubs. Not exactly a classical history tour, but nonetheless history is involved! And it's free!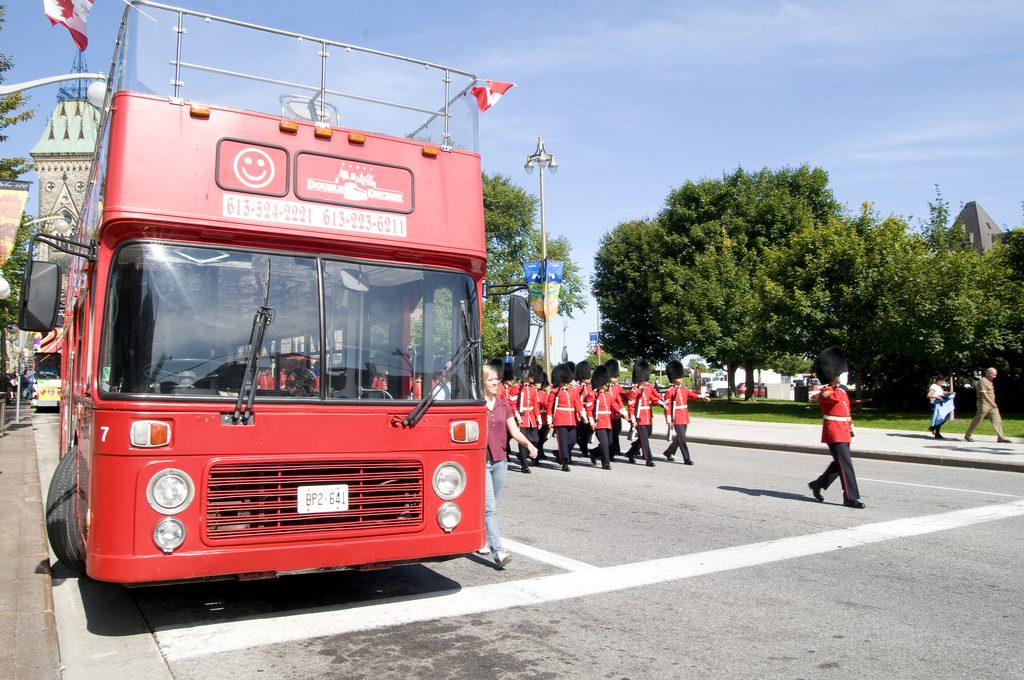 Ottawa might surprise you with its fabulous music scene, delicious culinary experiences and luring boutiques, so make sure you check the city's calendar for festivals and other summer events. Some of the most popular summer festivals are Bluesfest, which is not actually a festival dedicate to blues, Ribfest that is indeed dedicated to ribs, and Ottawa Fringe, where everything revolves around theater. Tim Hortons Ottawa Dragon Boat Festival is the perfect event for the entire family. It take place every June and, while during the day everybody is involved in fun races, when night comes free concerts invite both locals and tourists to dance and sing.
Spend as much time as possible outdoor
The city has plenty of parks and jogging trails, bicycle paths and scenic hiking trails. The Mer Bleue Boh welcomes you with great walking paths through a northern ecosystem, designated an internationally significant wetland. There are no less than 150 km of bicycle paths in the city, with Queen Elizabeth Drive, Colonel by Drive and the Ottawa River Parkway being reserved exclusively to cyclists every Sunday morning. Along the historic Ottawa River, once a route for Aboriginals, you will discover a 31km cycling trail that passes by sights such as Parliament Hill, Canadian War Museum and the Ottawa Locks.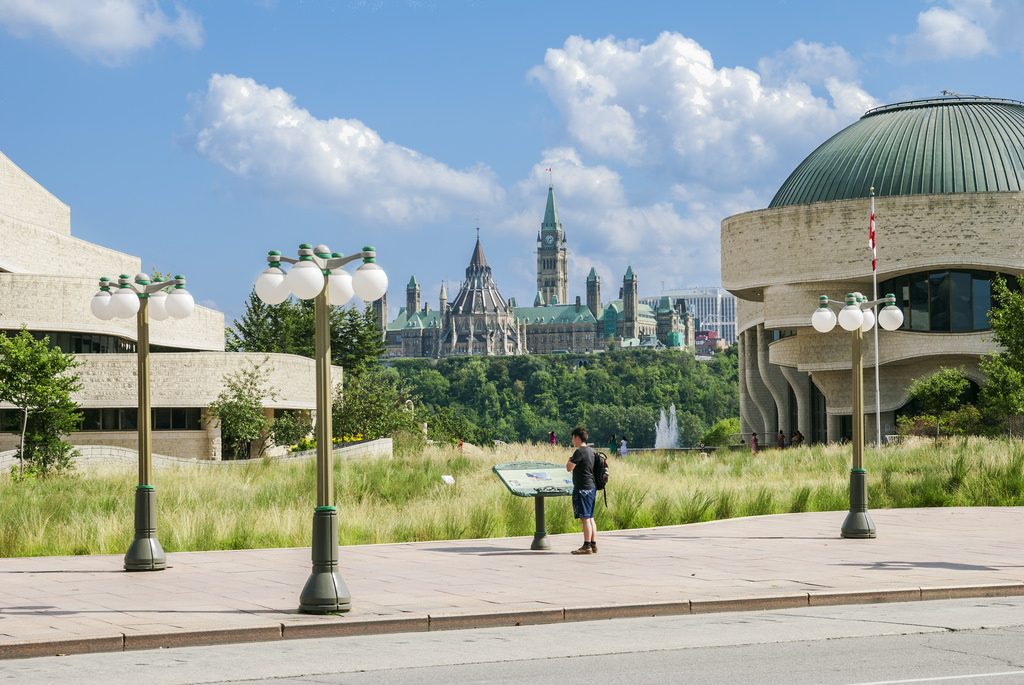 Great hiking trails await at Gatineau Park, offering spectacular views of rolling hills and beautiful lakes. While you're in Gatineau, which is situated only 10 minutes away from downtown Ottawa, what about enjoying a few hours at the Nordik Spa? You surely deserve some pampering after all that hiking!
Kayaking and paddling have the perfect setting in Mooney's Bay, an idyllic location for a summer day. If you're a fan of fishing, I suggest a fishing trip on Victoria Island, from where you can also admire amazing views of Gatineau Park and the Hill. If you're suddenly feeling hungry during your fishing adventure, you can always grab something to eat at the Aboriginal café on the island.
Taste the dim sum and learn to salsa
Back in the city, restaurants await with delicious local and international specialties. Little Italy will satisfy your appetite for Italian dishes, while Chinatown might have the best dim sum you have ever tasted, if you haven't visit China yet. If you're in the mood for French cuisine, the options are infinite in Ottawa, but I would recommend to make a priority from visiting the Métropolitain Brasserie, where the Quebec foie gras and duck confit are a must taste.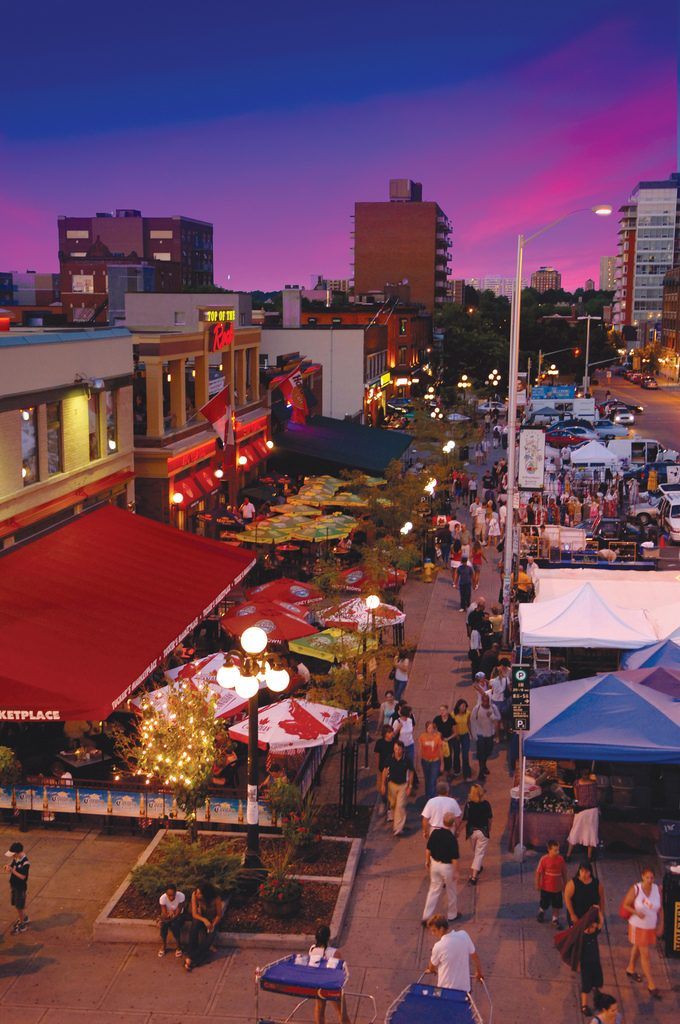 Ashton Pub and Brewery Company is the place where the beer is always cold, exactly what the doctor prescribed for a hot summer day. The brewery is situated in the city of Beckwith, more specific in the Ottawa countryside, so you'll have a good reason to visit the surroundings.
During the months of July and August, locals and tourists have the opportunity to attend salsa classes…at City Hall. Yes, you read that right! And, even more exciting is that the classes are free, so forget about being lazy in your hotel room or on a bench in the park, and learn to salsa in Ottawa. And, while you're here, take a look at the schedule for Zumba classes with Jorge or the Hatha yoga classes, available at City Hall's Marion Dewar Plaza.
Go to an open-air movie and be lazy on a beach
Open-air movie nights await at Lansdowne, so bring a blanket and be there at 9:00 pm! Or, you can go see a movie in Dundonald Park, home to Centretown Movies in July and August, on Friday and Saturday nights.
Suddenly in the mood for sunbathing? The City of Ottawa beaches are the perfect place for your appointment with sun and long swimming sessions. Lifeguards are there to make sure everyone is safe and amenities will create a comfortable sunny, sandy experience.
As you can see summer is quite a busy season in Ottawa and the perfect setting for a summer vacation with your family and friends. No one will dare to get bored here since there is something fun to do for everybody, regardless of their age and entertainment preferences.
If you liked this article you may also like this one too: https://www.purevacations.com/explore-ontario-canada/