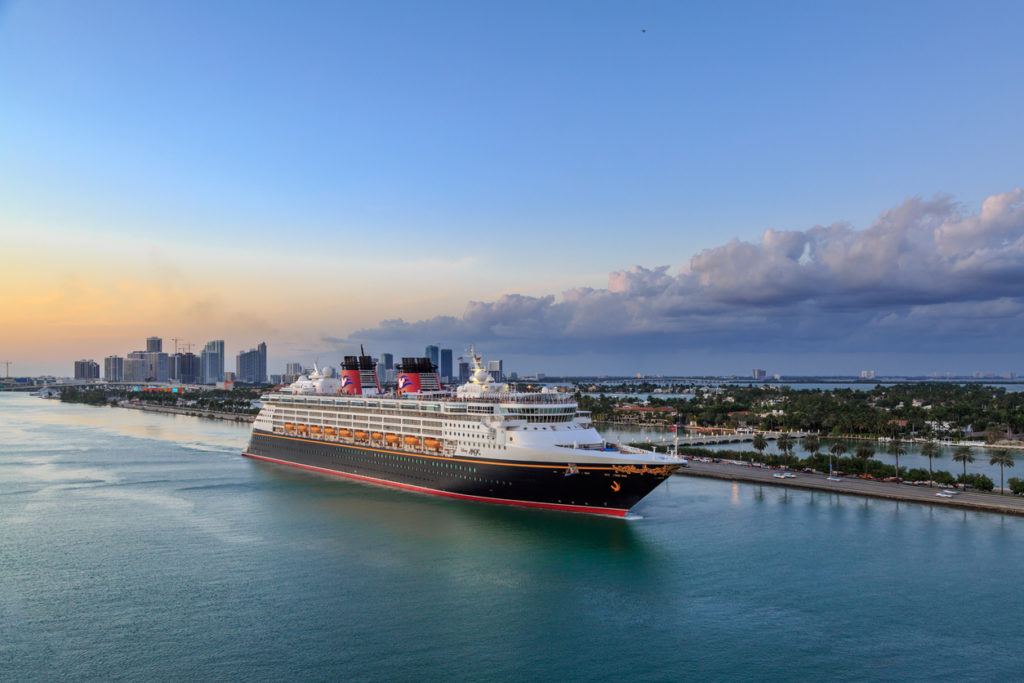 Ready to embark on your first Disney Cruise? Searching for the 2022 Disney cruise adventure? Whether you embark on the Magic, Fantasy, Dream or Wonder Disney Cruise Line ship, you can be sure your family will have tons of fun. With Disney characters at every corner, an abundance of fun activities, and restaurants that serve all you can eat food, it's clearly impossible to have it any other way! Fun is a sure thing on a Disney cruise. With itineraries that include the Caribbean, the Mediterranean, USA, Mexican Riviera, and even Alaska, you can travel the world accompanied by Mickey Mouse, Jack Sparrow, Snow White and all the other characters that inhabit the Magic Kingdom.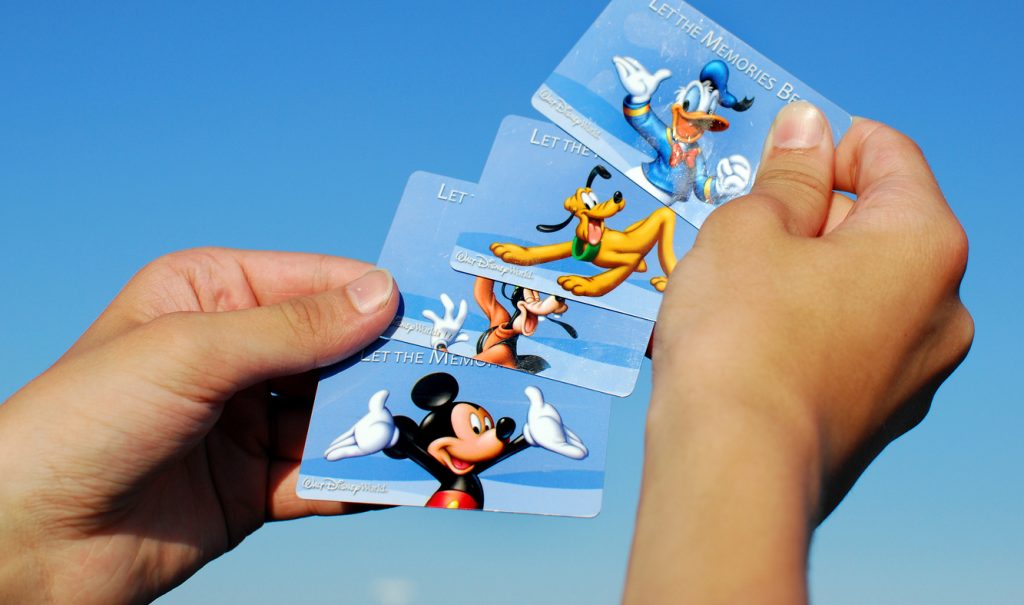 Disney Magic Cruise
The first cruise ship owned and operated by Disney Cruise Line, Disney Magic made its debut in 1998. However, it has come a long way since then. With continuing refurbishment and new features added, such as Rapunzel's Royal Table dining experience, Disney Magic continues to be a fairy tale realm. The only Disney ship that includes Marvel Day at Sea-themed sailings, this cruise attracts passengers of all ages. The ship has 11 decks and can accommodate up to 2,700 persons. The interiors are decorated in Art Deco style enriched with nautical elements. There's a certain sense of tradition in the air, enhanced by the cruise ship's appearance remarkable due to its navy-blue hull and red funnels. The magic is kept alive with its Disney parks and fun Disney characters. The staff are attentive, and adults have their own pool area, spa, as well as a revamped outdoor lounge. Furthermore, the After Hours suite of bars welcome adults with fancy cocktails and a grown-up ambiance. When deciding between Magic and Wonder, its twin sister, keep in mind that Magic creates a more intimate ambiance.
Departure ports: Miami, New York, San Juan, Barcelona, Copenhagen, Dover, Rome
Itineraries: USA, Bahamas, Eastern Caribbean, Western Caribbean, Western Mediterranean, Baltic Sea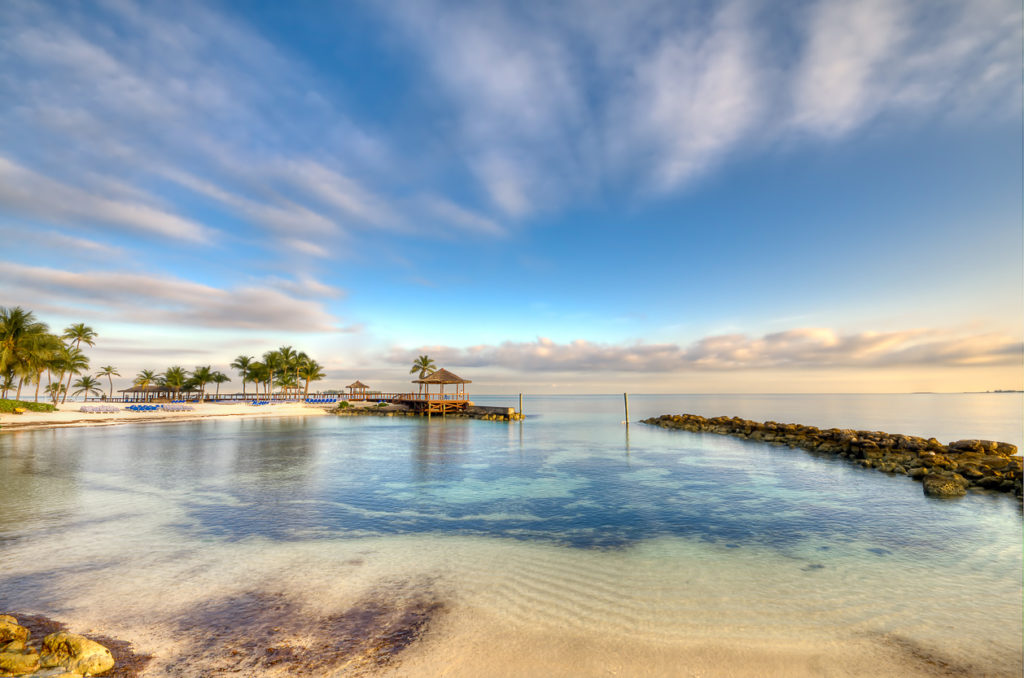 Disney Wonder Cruise
The only Disney ship that enchants passengers with "Frozen, a Musical Spectacular", Disney Wonder cruise ship boasts unique kids club spaces and fun adult areas. Moreover, this cruise includes Alaska itineraries designed especially for curious adults and courageous kids. The cruise ship was launched in 1999 and has been enchanting passengers of all ages ever since. All onboard shows, as well as the kid and teen clubs' activities are free. The Oceaneer Kids Club invites kids to discover the magic of the Marvel universe. Moreover, Tiana's Place, a dining experience inspired by "The Princess and the Frog" creates a spectacular setting to enjoy a fun family dinner. If you're determined to try and do everything on board, you'll need to reserve your experiences. This way you can attend the princess tea time, encounter Disney characters, and enjoy special events. Most of the time, the events are sold out even before departure, so it's best to book ahead!
Departure ports: Galveston, Honolulu, New Orleans, San Diego, Vancouver
Itineraries: Alaska, Bahamas, Western Caribbean, Mexican Riviera, Central America, South America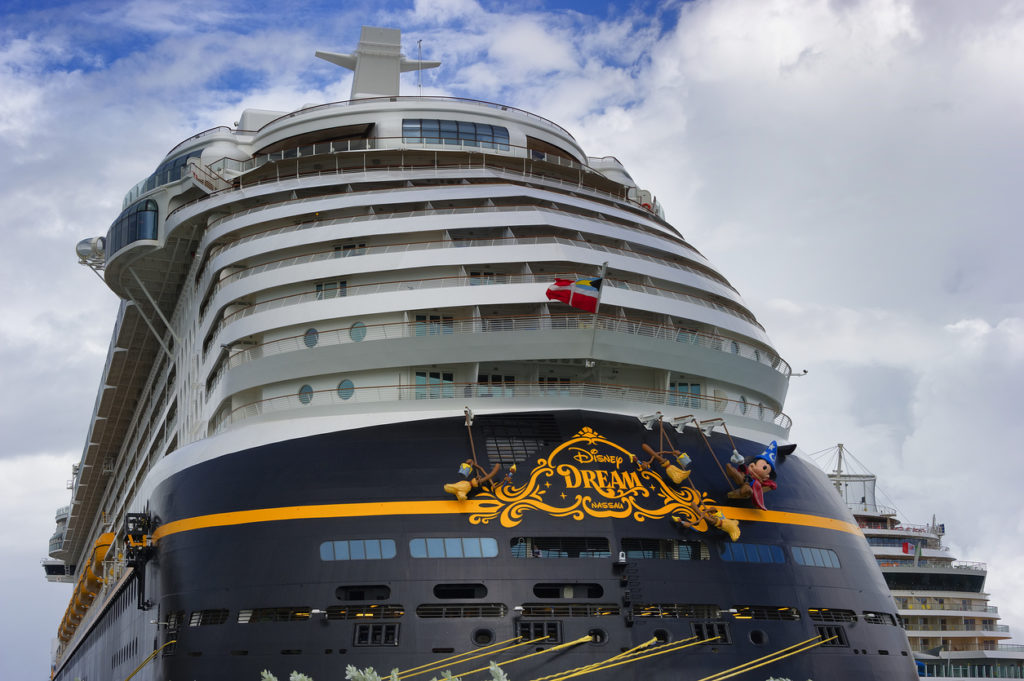 Disney Dream Cruise
One of Disney's newer ships, Disney Dream received its first passengers in 2011. More modern and smarter than Disney Magic and Disney Wonder, Disney Dream is 40% larger and has two extra decks. Moreover, the cruise ship can accommodate up to 2,500 passengers. Even though the ship boasts a luxury old-world interior that reminds you of the jazzy ocean liners from the 1920s and 1930s, its features and spaces are modern and innovative. From virtual portholes to digital paintings, Disney Dream takes passengers in the magical kingdom of a modern present. The innovations create a fun setting not only for the little ones but also for teenagers and adults. The most recent refurbishment added even more exciting features, such as fancy adults-only spaces, a spa juice bar, and high-tech kids play areas. While Mickey Mouse seems to be omnipresent, kids will also have their chance to meet their favorite princesses and other Disney characters. The adults-reserved spaces offer access to bars and restaurants, a pool, and a sun deck. The cruise ship also organizes shore excursions reserved only for passengers over 18 years old.
Departure ports: Port Canaveral
Itineraries: Bahamas, Eastern Caribbean, Western Caribbean
Disney Fantasy Cruise
Appreciated for its amazing kids' club and fabulous entertainment, the Disney Fantasy cruise ship was launched in 2012. Reducing all the glitter and pixie dust to a minimum, Disney Fantasy impresses its passengers with a three-deck atrium and art nouveau interiors. Dressed in tones of blue, green, and gold inspired by a majestic peacock, this ship creates a glamorous setting for a fun experience. Featuring an AquaDuck water coaster, waterslides, and magical portholes that delight with sea views, the cruise ship beautifully blends the elegance of a luxury cruise ship with a Disney extravaganza. The 2017 refurbishment brought the Marvel and Star Wars kids club on board. Meanwhile, grown-ups can experience exquisite culinary delicacies at the sophisticated Remy French restaurant and elegant venues designed for teens and adults. Character greetings take place all the time, as do performances and other fun activities.
Departure ports: Port Canaveral
Itineraries: Bahamas, Eastern Caribbean, Western Caribbean