Warning: Beginner hikers should not adventure into this park or, at least, if they insist on climbing its ridges, they should do it accompanied by experienced hikers. Why?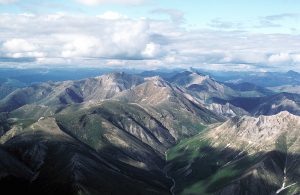 The Gates of the Arctic National Park is the northernmost National Park in the world. It is situated in Alaska, north of the Arctic Circle, and has the size of Switzerland. This suggests that if you're not fit and have the private number of nature, you will probably get lost, alone and afraid. You should at least really, really want to experience the deafening silence and total remoteness of this corner of the world to adventure into this realm.
If you are looking for once-in-a-lifetime trekking adventure in one of the most beautiful places on Earth, this is the place for you. However, be prepared! You won't find any established trails and roads in this amazing, remote world. A trekking experience here will reward you with breathtaking scenery of infinite beauty, cragged peaks and six "Wild and Scenic" rivers.
It won't be easy, but it will be spectacular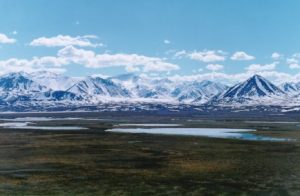 The Gates of the Arctic National Park is for the adventurous who love trekking accompanied by only their backpack. It is one of the last truly wild places in the country, a place of spectacular beauty that deserves at least one week of your life. Basically, you can't get more remote and away from it all than this!
Hiking will be done on the Brooks Range, the northernmost mountain range in the state. Getting here will not be easy or cheap. You will have to fly to Fairbanks, and from there to Bettles, a tiny gateway community. This will be the starting point of your trekking adventure in the Brooks Range. Most visitors choose to arrive here by chartered airplane.
The park appeared on the map of trekkers in 1930s, when Robert Marshall, a great conservationist, choose this place as its wilderness home. This place was his source of inspiration.
The companies providing guided treks and backpacking adventures in the Gates of the Arctic National Park have two types of offers. One includes a moderate route and one is destined to advanced trekkers. As you can see, there is no beginner package available!
Moderate or challenging, the route will be unforgettable
The moderate backpacking adventure lasts for about a week and will guide hikers in the remoteness of Easter Creek. Hiking will be done at a moderate pace, in an area where you will be able to spot the shed caribou. The route abounds in beautiful small lakes and ridges and is dominated by an overwhelming of solitude, although you will have company along the way.
The most challenging trekking adventure will take you to the Arrigetch Peaks, a true trip of a lifetime. This is the reason many trekkers dream about visiting this park. It is truly unique, a spectacular area dominated by dramatic spires and sheer walls that will keep your adrenaline level high and your legs moving. It can't get more remote than this!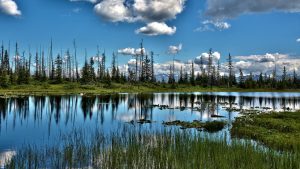 The adventure involves bushwhacking and a lot of hiking up and down, many frowned rocks and unwelcoming peaks, features that make them even more beautiful. It lasts for 8 days and finishes with a chillin' session on the shores of Circle Lake.
You will be allowed to climb any ridge and admire many glacial cirques, as well as be in awe with mountains that touch the sky. The six "Wild and Scenic" rivers are Alatna, John, Kobuk, Noatak, North Fork Koyukuk, and Tinayguk. All of them come a long way from high alpine valleys to rest in the lowlands of the boreal forest.
If you want to spice up your wilderness adventure even more, you can choose a 12-day experience. This will take you to the waters of the Noatak River and to the Great Kobuk sand dunes. Basically, you will get to discover both the Gates of the Arctic and Kobuk Valley National Parks.
The Noatak River spans from the Brook Range and travels to the Chukchi Sea. The river has a rich wildlife, being home to about 500,000 caribou. It also welcomes adventurous visitors with class I & II whitewater, which translates into a fun experience for all types of boaters.
After the spending 6 days on the river, you will get to discover the unique, odd and fascinating Great Kobuk Sand Dunes. The sand dunes cover 25 square miles, being the largest active sand dunes within arctic latitudes. Definitely, something that you won't see anywhere else!
As you can see, the Gates of the Arctic National Park are always open for adventurers in search of breathtaking scenery and unique experiences.