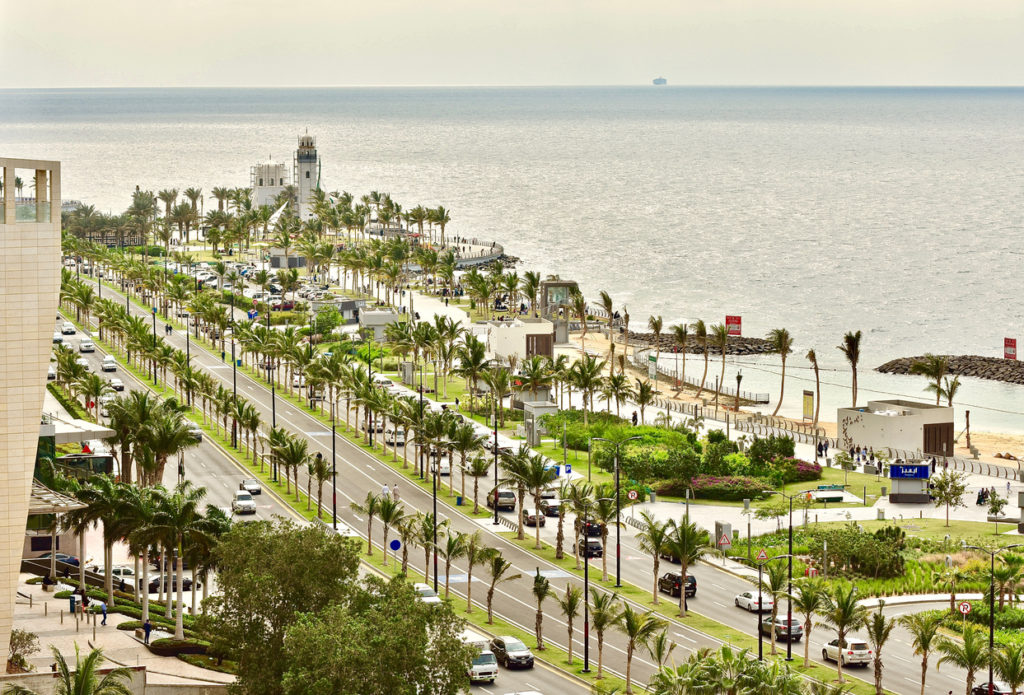 The second-largest city in Saudi Arabia, Jeddah promises to be different. And it keeps its promise! Jeddah is a dazzling metropolis open to everything new but profoundly rooted in its ancient past.
Visited by traders and pilgrims for centuries, Jeddah is proud of its inheritance as a famous port to the Red Sea and gateway for pilgrims to the Holy Cities of Mecca and Medina. However, it doesn't let its geographical position and religious importance define its core. Jeddah is a modern city eager to welcome the fast-paced rhythm of our era.
A business hub, commercial center, and bustling metropolis, Jeddah has a fascinating personality. Travelers describe it as a grand city with a magical historical quarter, a fascinating destination that will surprise you every step of the way.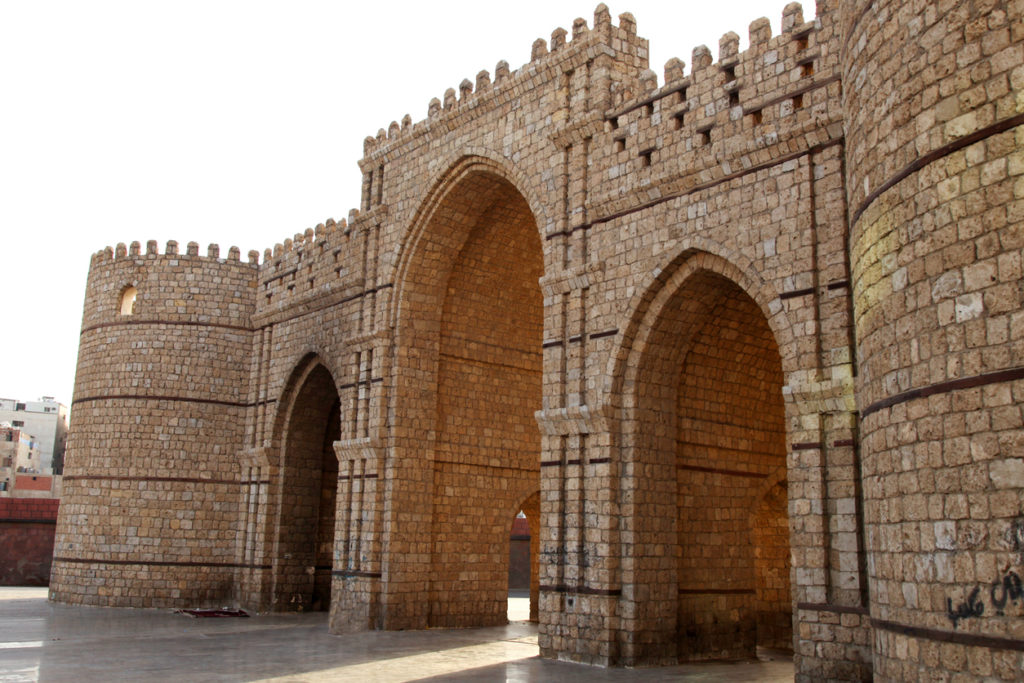 Travel back to the 7th century in Al-Balad
The city's historical neighborhood, Al-Balad dates back to the 7th century and was once the port of the Makkah Province. It seems that time chose to stay still in Al-Balad. The neighborhood enchants visitors with streets and houses that have courageously faced time without succumbing to change. Founded by fishermen, the area is adorned with some of the most beautiful buildings in Jeddah, remarkable due to their coral stone and wood structures. Al-Balad captures the beauty of ancient Saudi Arabia. Home to the oldest souk in the city, Souk Al Alawi, the neighborhood familiarizes travelers with the ancient process of barter and invites them to bargain for spices, local produce, Arabic tea, and perfumes sold by Yemeni stallholders and locals.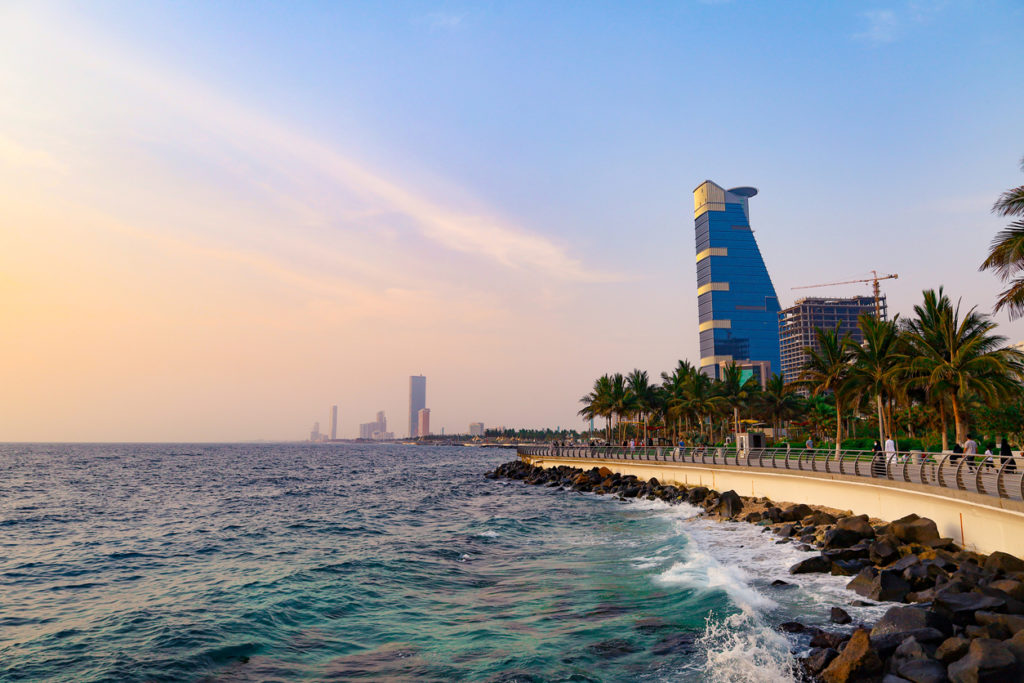 Enjoy the views along Jeddah's corniche
The city of Jeddah boasts a beautiful 110 km-corniche that unveils superb Red Sea views. Along the way, you'll discover numerous piers and bays, as well as plenty of restaurants, stores, fishing places, mosques, and lush gardens. Once called the "Bride of the Red Sea", it's only natural for Jeddah to dazzle with a superb waterfront that invites to long walks, barbecues, and family fun. Even during winter, the temperatures never fall under 200C, so walks along the Jeddah's corniche are always a pleasant way to spend your time. The waterfront's piece of resistance is undoubtedly the magical King Fahd's Fountain, the tallest fountain in the world. The fountain's magnificent illuminated water jet can be seen all around the city and reminds everyone that Jeddah is indeed an ambitious city committed to being different!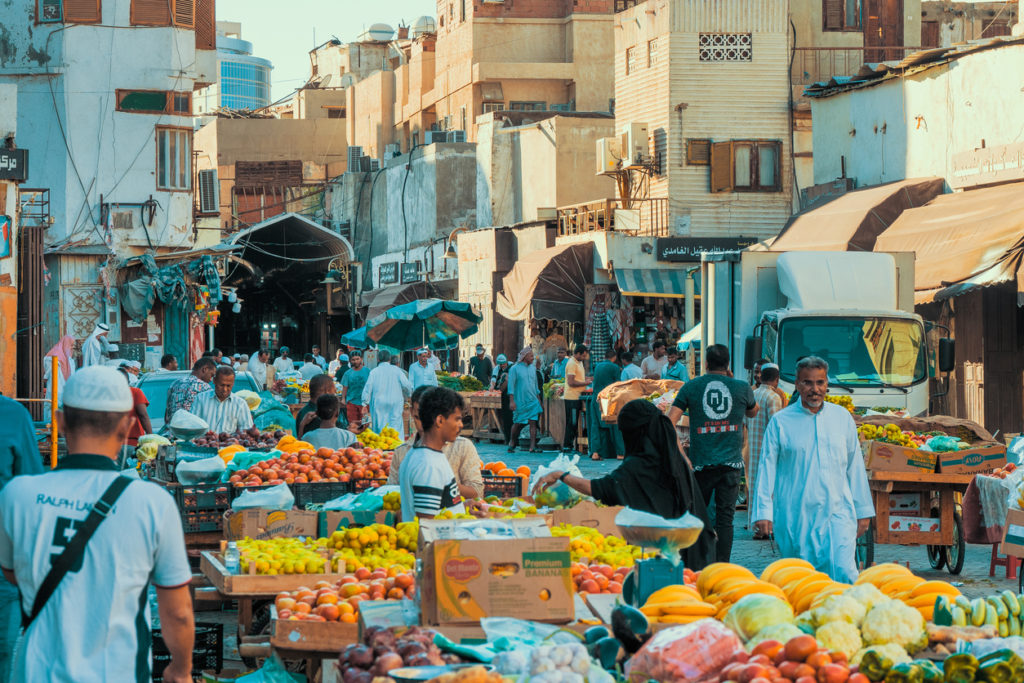 Surrender to the frenzy of contemporary Jeddah
If you visit Jeddah in the summer, there's no better place to keep your cool than in one of the city's impressive malls. However, don't think that malls in Jeddah are designed exclusively for shopping. The Red Sea Mall, for example, hosts a history section dedicated to traditional decorations and paintings. The giant Mall of Arabia dazzles with an impressive arcade and a sensational food court, while The Boulevard is a Mecca for shopaholics addicted to names like Gucci and Prada. Due to the abundance of excellent restaurants, many travelers find it hard to choose their next dining venue. From local comfort food such as the one served at Maqadeer to traditional Hejazi food available at Abu Zaid, your taste buds are in for a world of surprise. Considering its proximity to the Red Sea, there's no surprise that seafood reigns supreme in Jeddah. Twina is often a favorite seafood destination for both locals and travelers due to its extravaganza of seafood dishes gravitating around local fish from the Red Sea, like najil and sejan.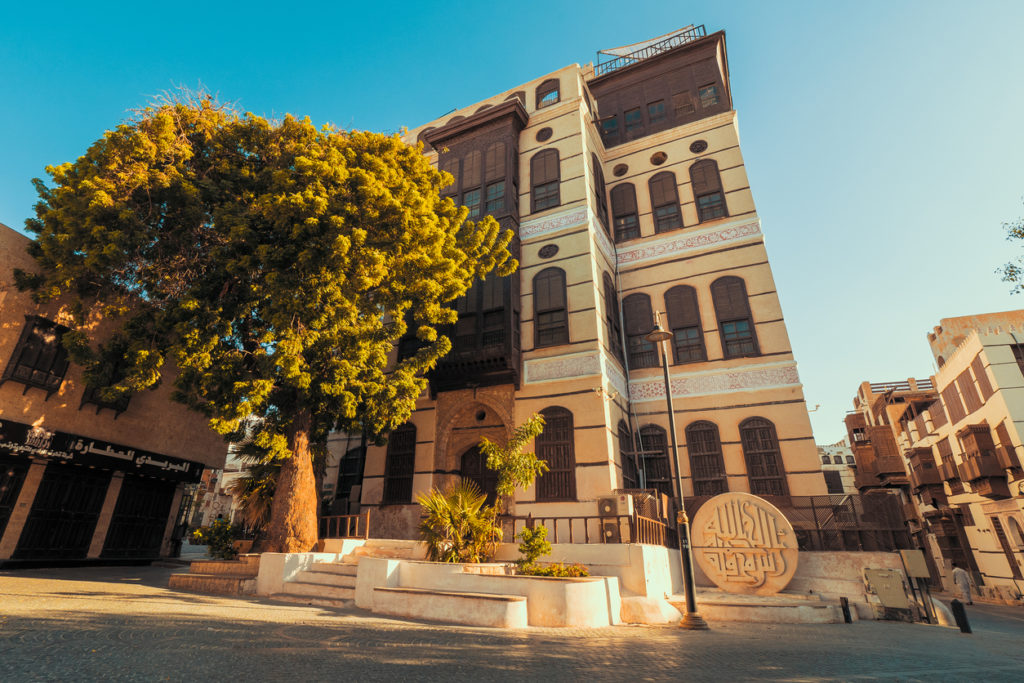 Discover the local art and culture
Jeddah delights art lovers with a thriving art scene. The perfect exponent of the city's art community is the beautiful Athr Gallery. A superb space dedicated to contemporary art, Athr Gallery invites visitors to attend photography, drawing, and sculpture exhibitions and gives a voice to many Saudi and Arab artists. No trip to Jeddah could ever be complete without a tour of the local museums. Underneath its glamour and contemporaneity lie thousands of years of history. Home to pre-Islamic-era exhibits, Al Tayebat City Museum is one of the most popular museums in Jeddah, a true work of art on its own adorned with traditional Hejazi architecture. The Abdul Raoof Hasan Khalil Museum impresses with its splendid latticed windows, arched galleries, and heavily ornate doors. The interior exhibits ancient coins, manuscripts of the Quran, as well as art exhibits. For a historical journey, head to the Nassif House Museum, a 106-room building dating back to 1881.