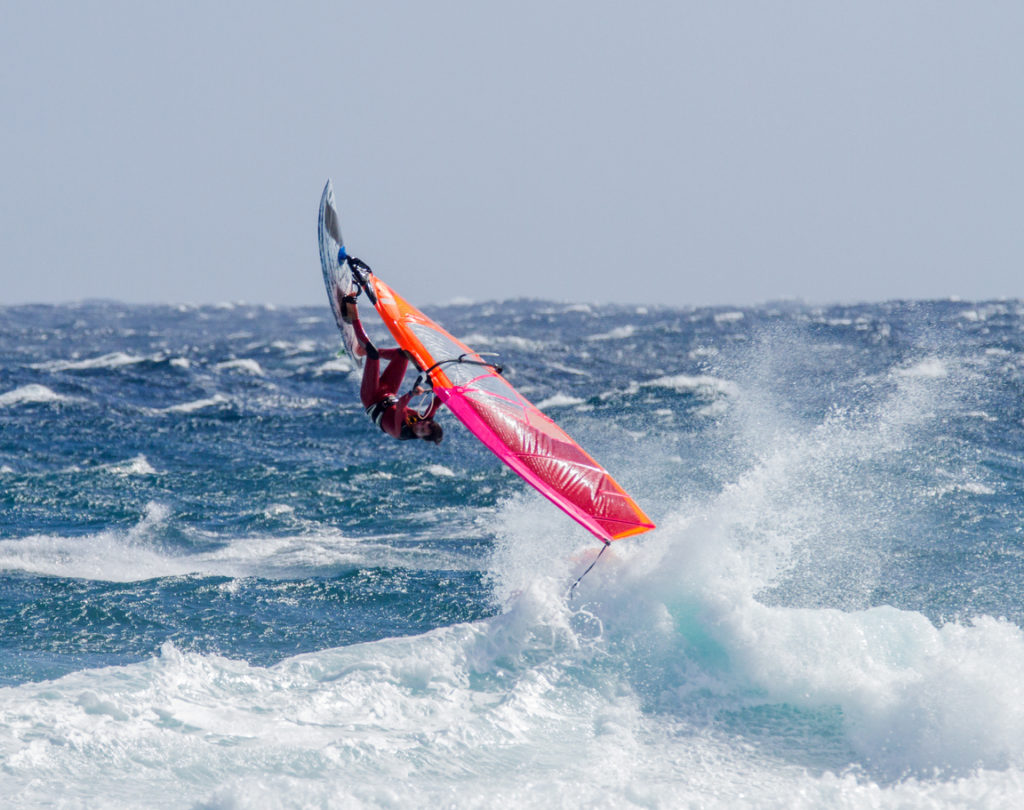 The largest of the Canary Islands, Tenerife is a blissful summer destination and watersports in Tenerife is a perfect choice. Famous for its superb beaches, exotic atmosphere, and luxury resorts, the island boasts year-round sunshine and an impressive diversity of landscapes. The aquatic universe is the perfect scene for an extravaganza of water adventures.
Watersports in Tenerife range from swimming into the turquoise sea to riding the waves. As long as you know how to swim, you will find plenty of fun activities to do in the waves of the Atlantic Ocean. Especially since the ocean temperature stays between 19 and 26ºC all year round!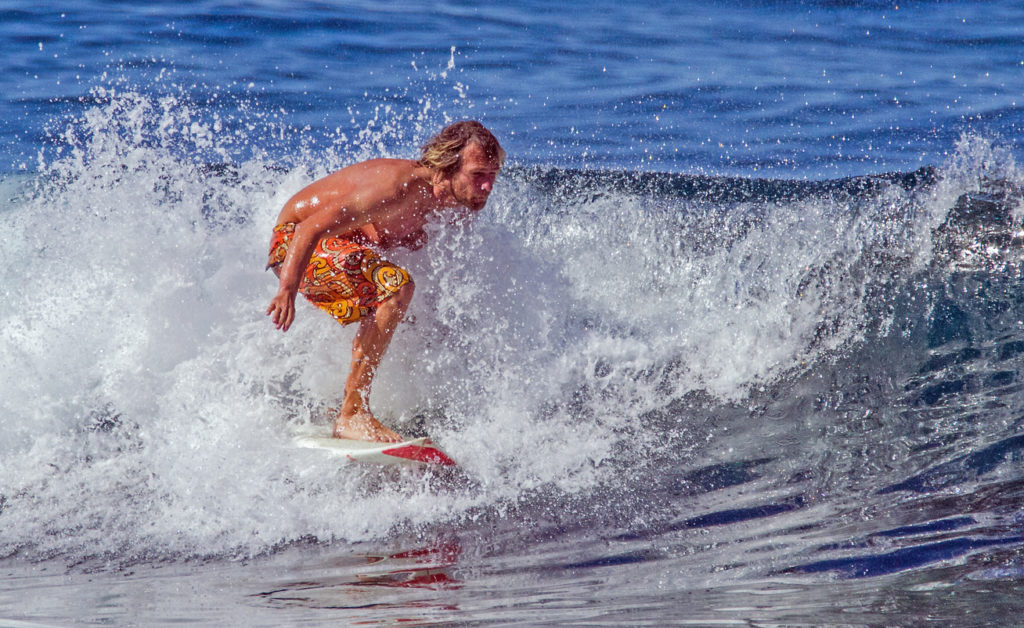 Surfing in Tenerife
Surfing in Tenerife is fantastic! The north shore embraces the cross-Atlantic currents, while the west coast is the scene of shallow volcanic reefs. There's something for every surfer in Tenerife. The top of the island is the meet -up point for experts who are not afraid to take on unruly waves away from crowds. The north region is quieter, but it dazzles surfers with rugged coves and beaches protected by imposing cliffs. This is the region to visit if you are looking for points, fast barrels, and double overheads brought on by the northwest winter swell system.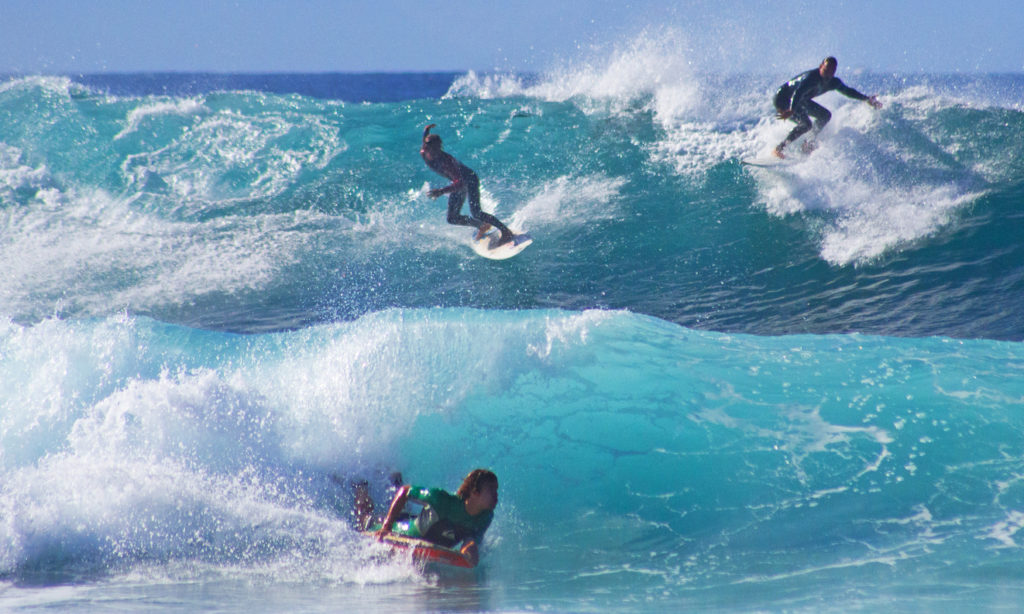 Almaciga is one of the most beloved surf spots in Tenerife. Though remote, it delivers irresistible swells and attracts surfers from all around the world. Locals often prefer to surf at Playa del Socorro and take on triple overheads, especially in midwinter, during the northwest swell window. However, if there is one surf spot that has made a name for itself as one of the best surfing destinations in Tenerife, this is El Arenal. The beach is accessible and guarantees good surfing conditions the whole year attracting intermediate surfers with waves that can reach up to 5 feet.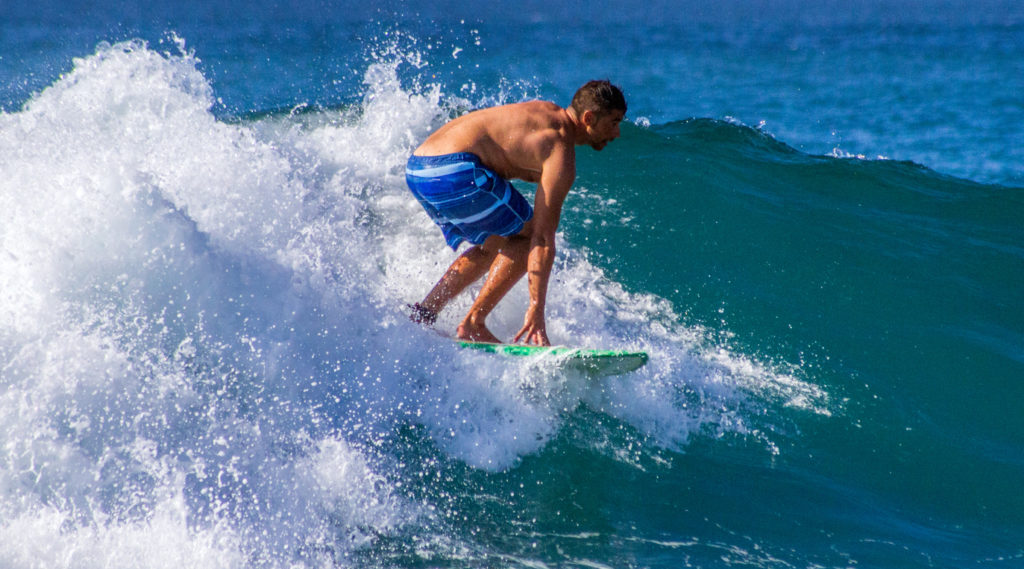 The South Coast is the busiest region in Tenerife, but this doesn't mean it lacks remarkable surfing spots. El Conquistador is the place to be if you want to ride up to 7-foot waves and show off your intermediate skills, especially when faced with a swell coming from the south. Beginners love to spend their time in La Tejita, a surf spot where they will find left and right-hand waves and crystalline water.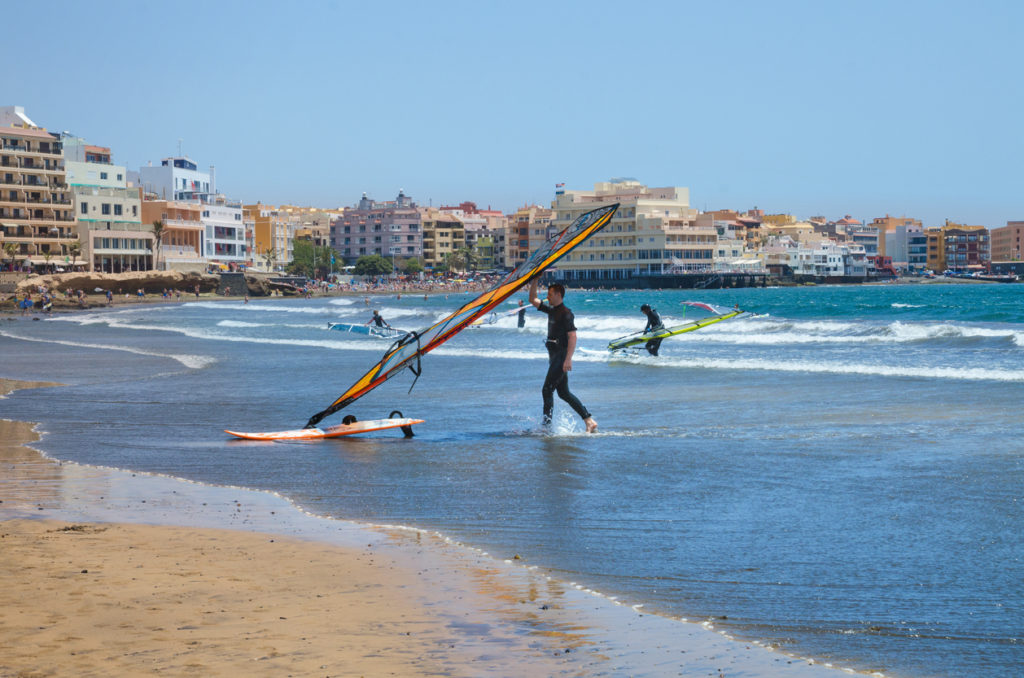 Windsurfing and kitesurfing in Tenerife
A magnet for surfers, El Medano is blessed with superb natural beaches and bohemian culture. It is the perfect retreat for both windsurfers and kitesurfers due to its perfect wind conditions. With more than 300 windy days per year, it's impossible to stay still in El Medano. The resort is home to numerous national and international windsurfing competitions and is on the bucket list of windsurfers worldwide.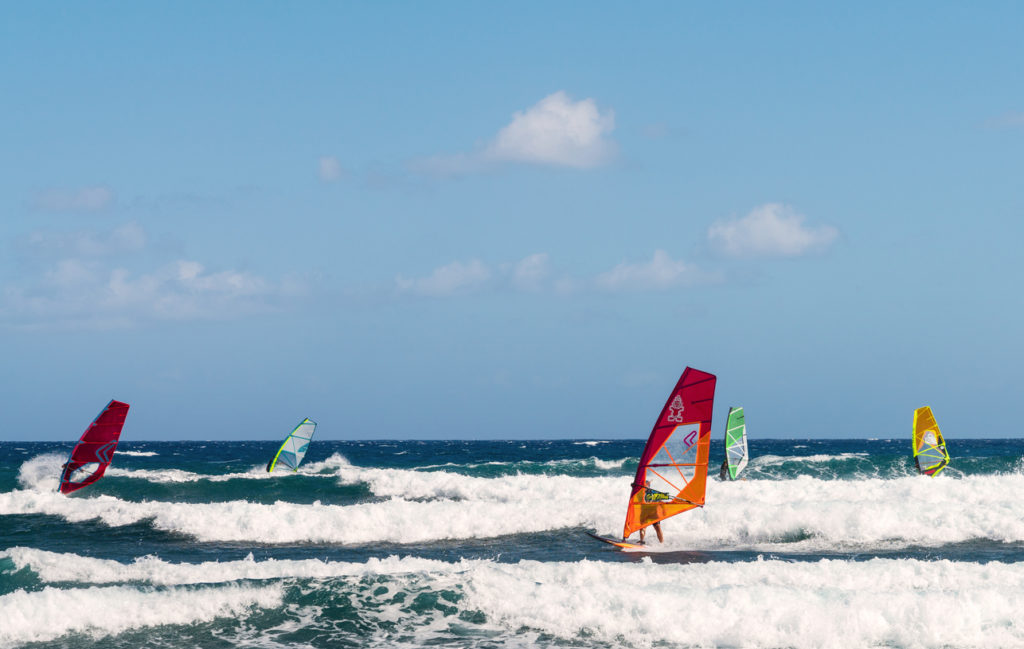 Head to El Cabezo for more unforgettable windsurfing experiences, but only if you are an experienced windsurfer. The wind is not fooling around in El Cabezo and the waves accompany it accordingly, so you need to mind the strong current and swells. However, if you know what you're doing, El Cabezo is a destination to remember.
La Tejita is a great choice for windsurfers of all skill levels, but unsupervised beginners should not venture into the water. Playa de las Americas welcomes windsurfers with windsurfing schools and excellent windsurfing when the westerly, south-westerly, and south-easterly wind blows.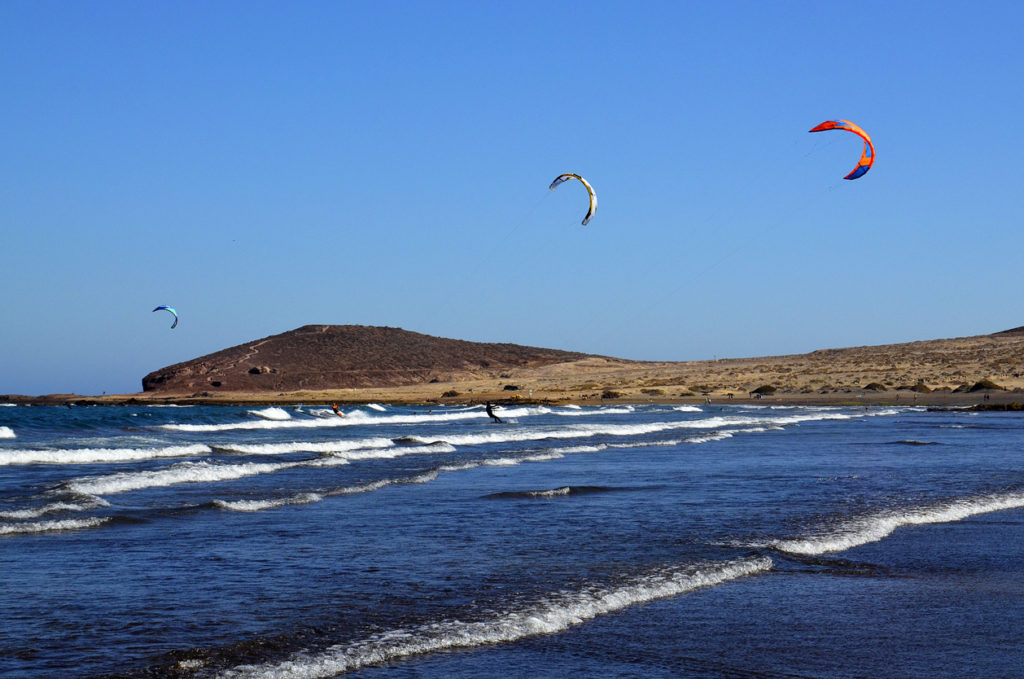 These fabulous windsurfing destinations also provide excellent kitesurfing conditions. The water is always warm, and with the east wind blowing at 25 mph, your kite will barely touch the water surface. You will gain speed faster than you blink and face the adventure at full power in a matter of seconds. Kitesurfing schools and shops line the beach of El Medano, so everything you need for the best kitesurfing experience of your life will be at your fingertips.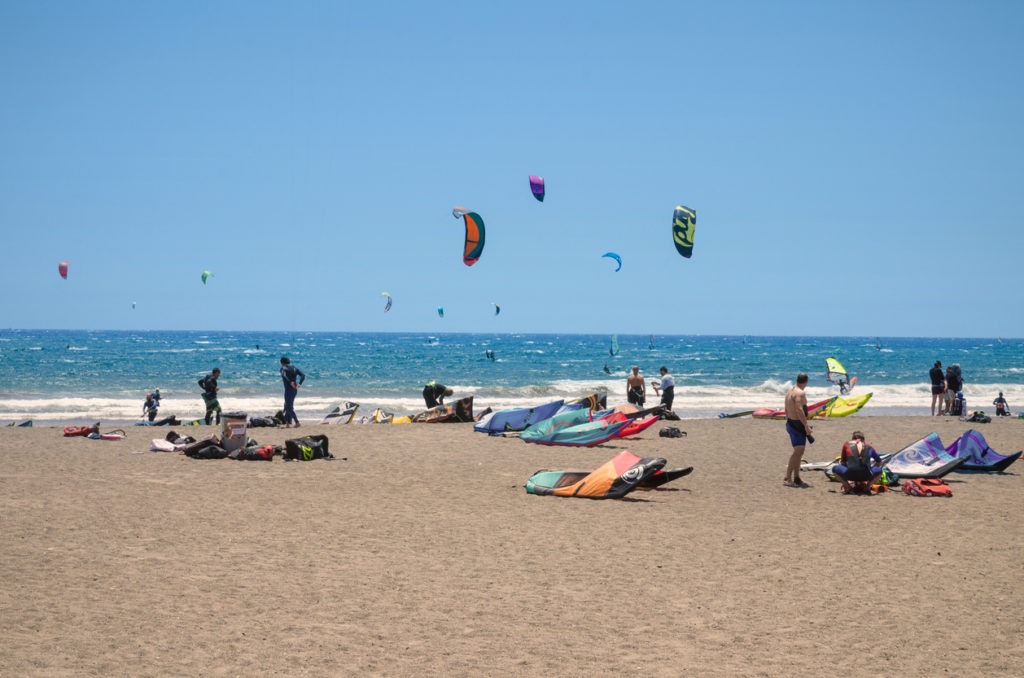 While El Medano is the scene of world kitesurfing competitions and gathers the crème de la crème of international kitesurfers, La Tejita is blessed with larger waves, but it has a more family-friendly approach to kitesurfing. El Cabezo is an ideal destination for pros who do not fear strong winds and know their way around large rocks.